You may have heard that a magnitude~8 earthquake struck northern Chile after dinnertime. Thanks for all your checking-in emails, and we are happy to say that we did not feel the earthquake at all; it was up in way way northern Chile and we are approximately central: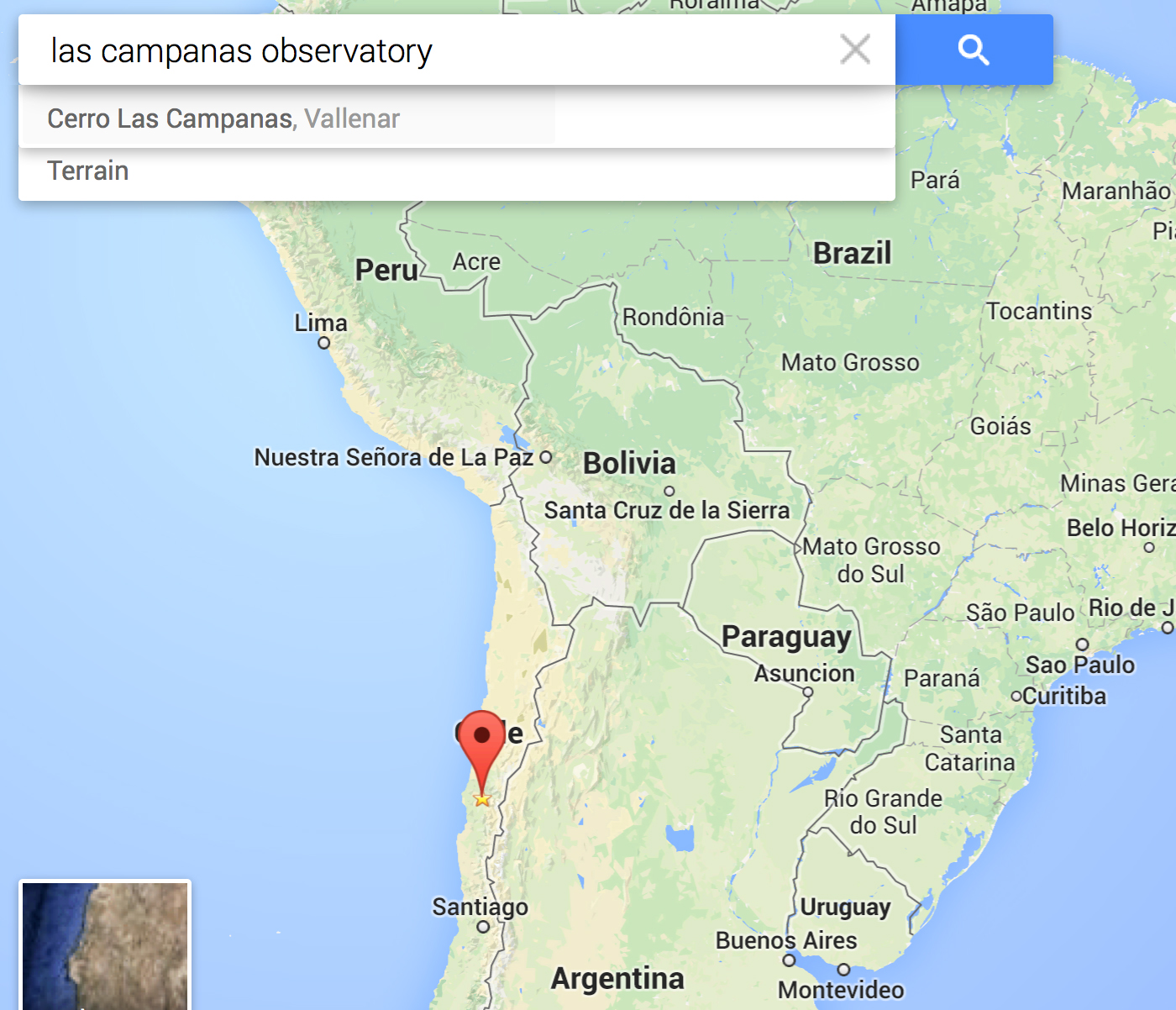 Our thoughts and well-wishes are with the people affected.
Ya-Lin arrived safely this afternoon.
Today we worked all day and all night so I have a lot of pictures to catch you up.
Yesterday Pato balanced the telescope and I got a good view from the catwalk. Povilas was working on alignment.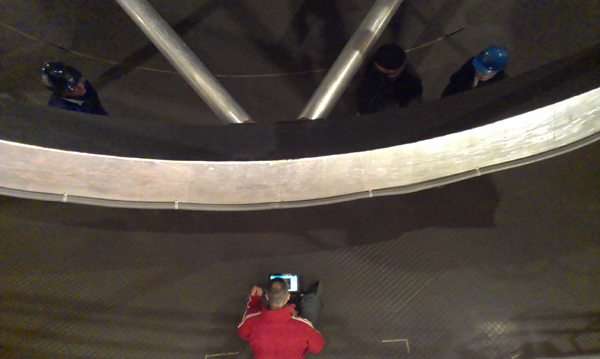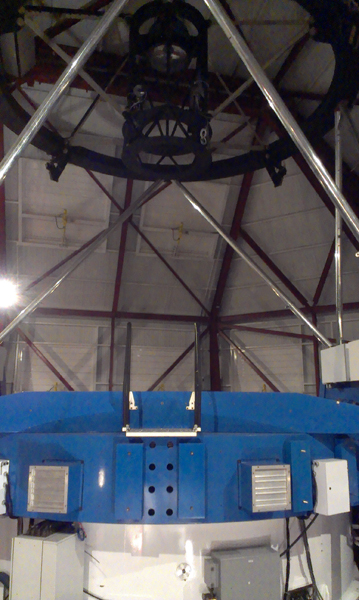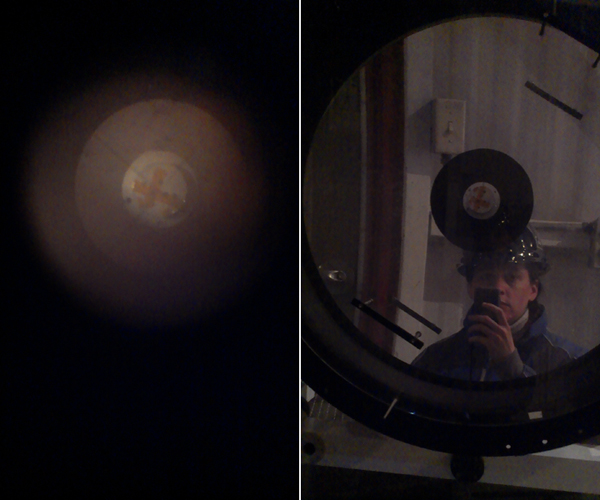 Today we installed the rest of our instrument: the NAS ring that holds VisAO and the wavefront sensor, and then Clio mounts to that ring.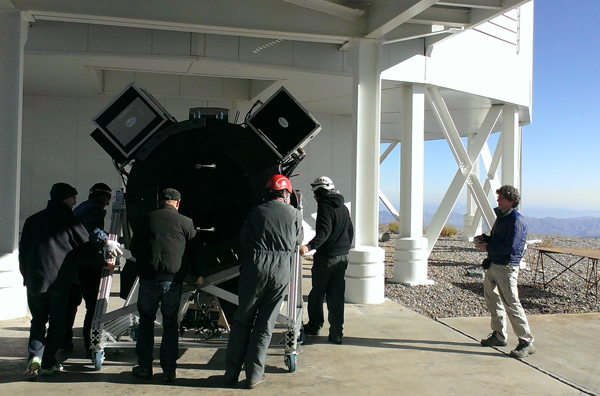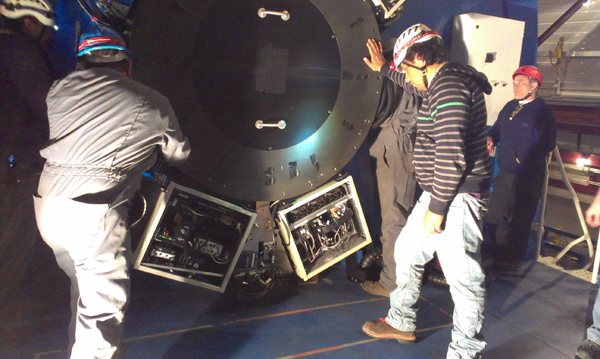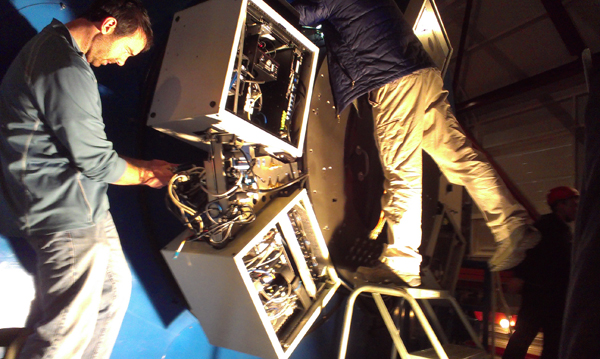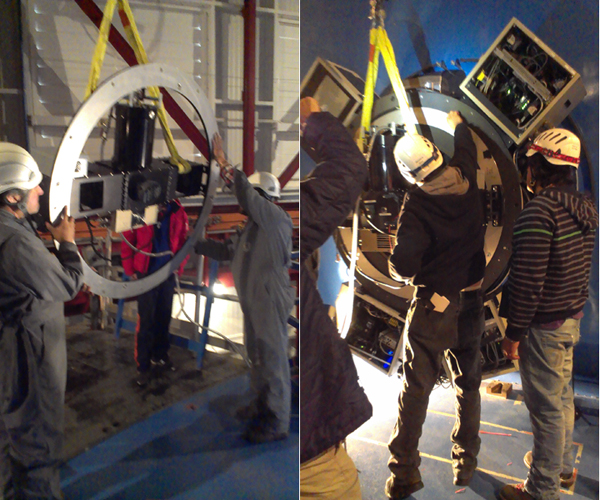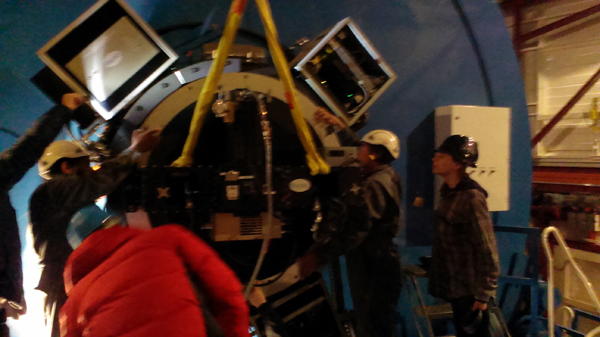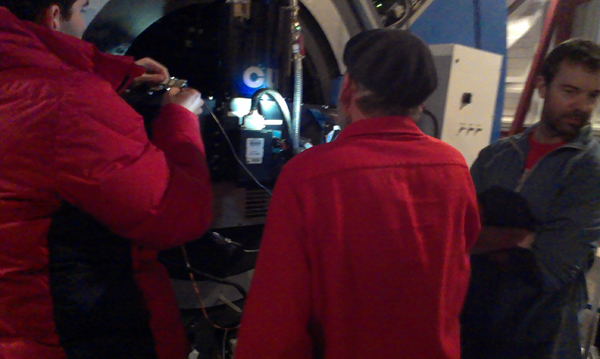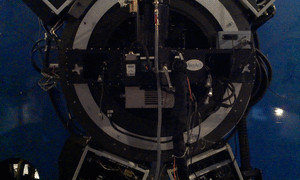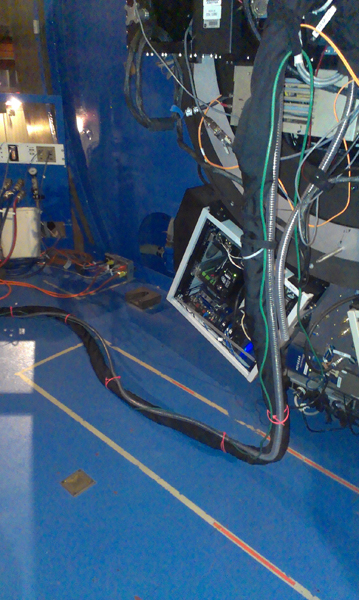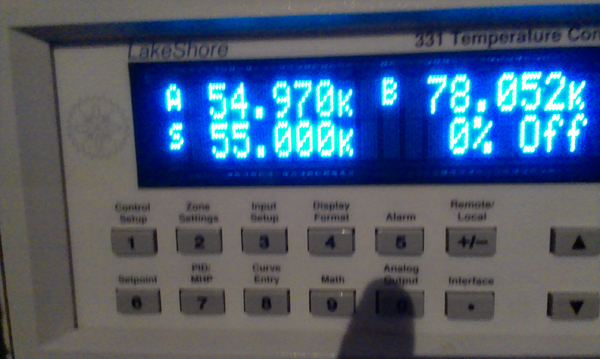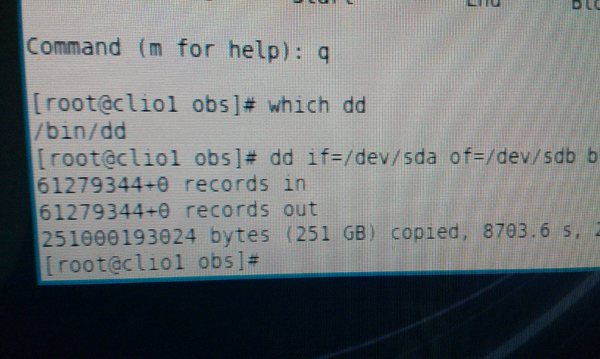 Then we turned on all our various cooling systems before powering everything on.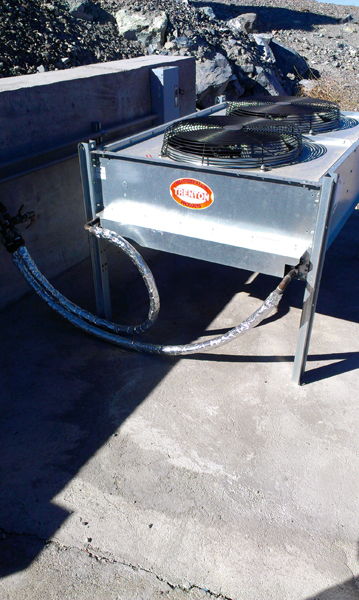 The Giant Magellan Telescope (GMT) will be built on a neighboring peak, and so Antonin Bouchez (the AO lead on GMT) and colleague are up here to look in on what it's like to install and bring online an AO system up here. We are happy to be their pathfinder and to host their visit.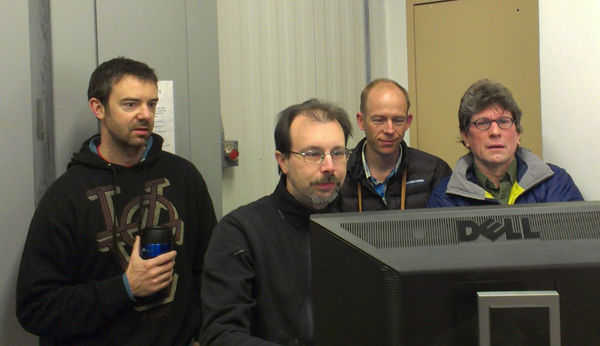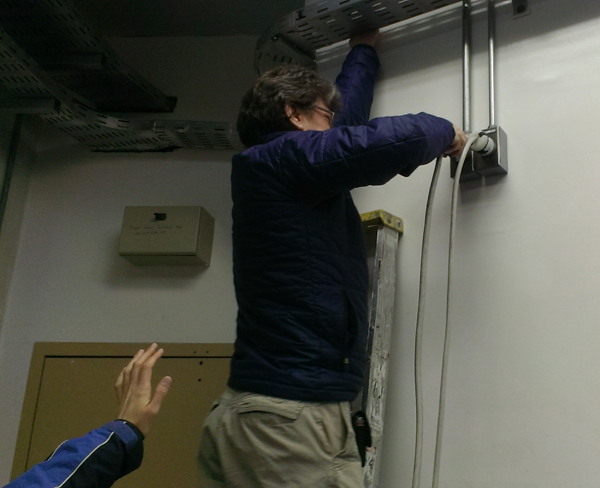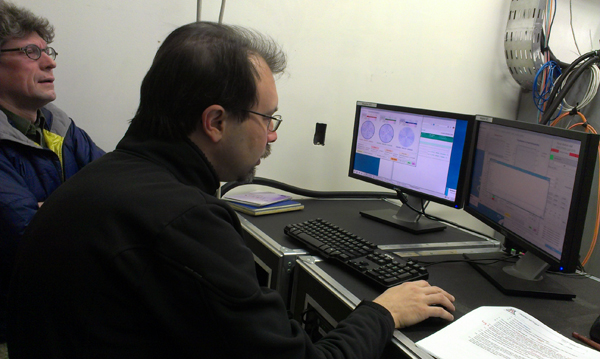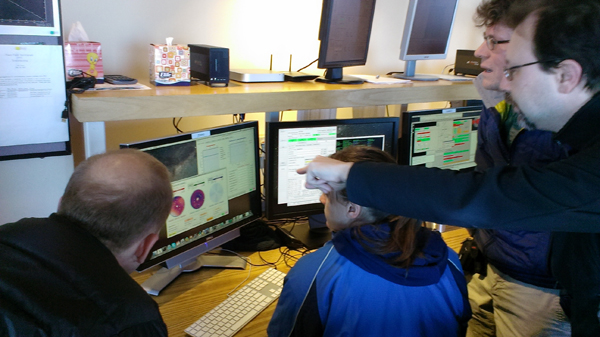 Tonight we wanted to go on-sky for the first time, but unfortunately we had a major issue with the guider communications and software. TBD, check back in tomorrow.
Did I mention that we worked all day and all night?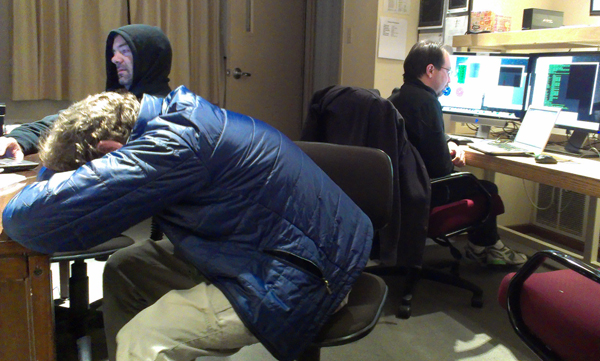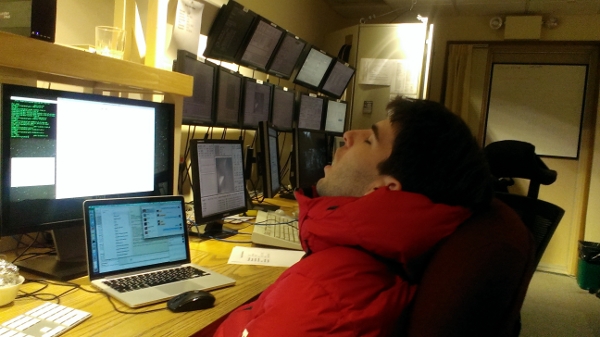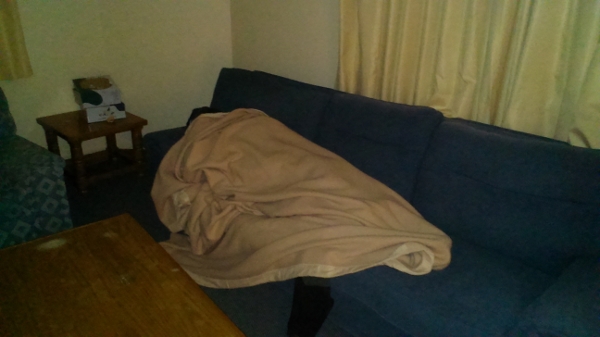 The song of the day is a change-up of genres. It's a fun one, Lonely Boy by Mnozil Brass. Enjoy!