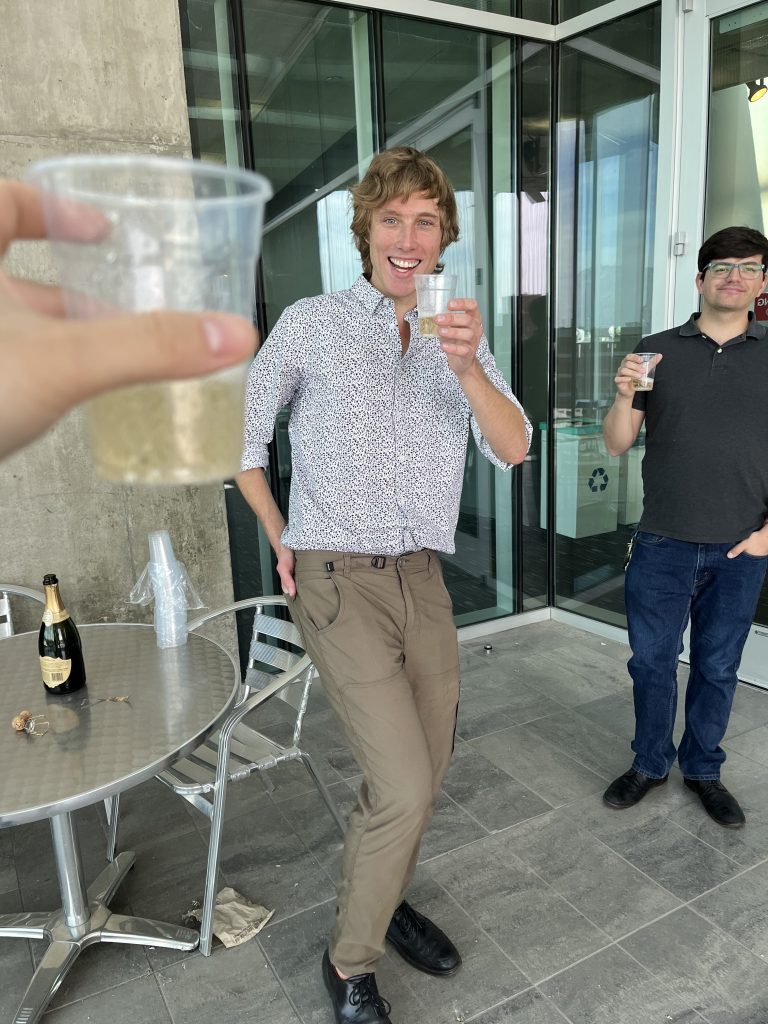 Cheers to mastery, mate!
On Thursday last week, Warren Byrum Foster of house XWCL, first of his name, Tzar of tubeless designs and the first picomotors, protector of PIAA lenses, cultivar of pineapple, breaker of linear shift-invariance, the unphased, and (most recently) Master of Science defended his thesis and restored peace and order to the 8th floor of the Optical Sciences building.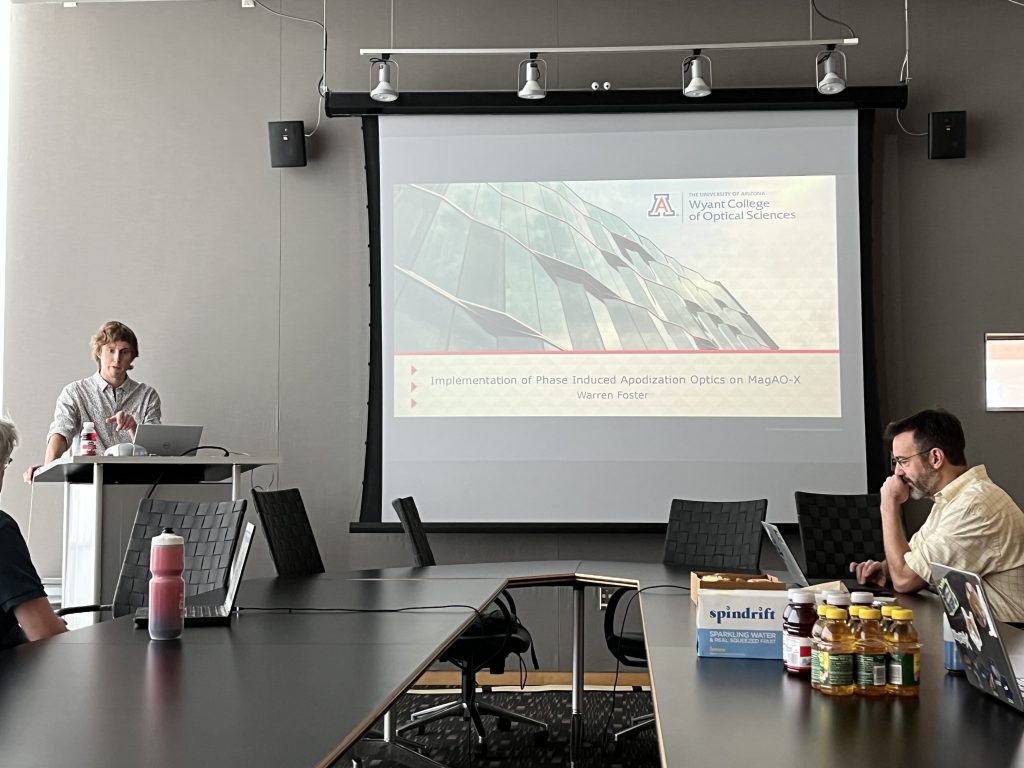 The public portion of the presentation detailed the many intricacies of the Phase-Induced Amplitude Apodization (PIAA) component of MagAO-X and I'm pretty sure I speak for more than just myself when I say that I learned a lot about the importance of this project for pushing the limits of the Magellan Clay telescope. Warren also had the foresight and kindness to distract us with tasty Mexican pastries and fizzy drinks while we awaited the good news during the "grilling" portion of the defense. We would all like to thank him for his work towards shrinking our inner working angle and furthering our long term science goals of becoming the best AO system in the world!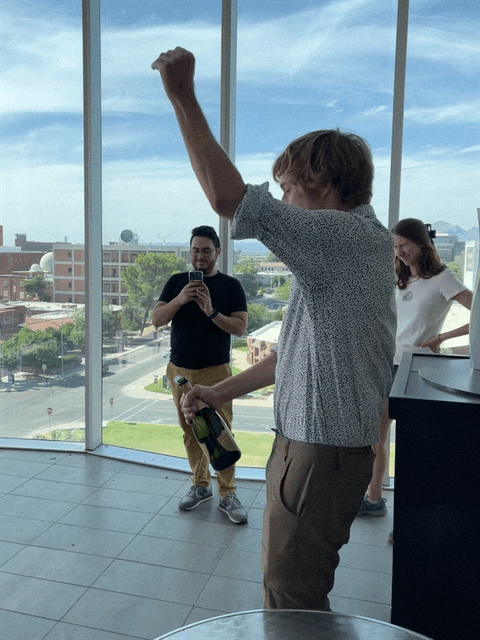 No windows were left with a cork-shaped hole, this clearly isn't his first time…
Congratulations to Warren! Starting your grad school journey at the apex of the pandemic (Aug. 2020) and completing many of your core classes remotely and mostly solo was no easy feat (source: same cohort as me!) so extra kudos to you for sticking it out and finishing with a bang. We'll definitely miss you and the positive vibes you bring; whether we're on observing runs or just experiencing daily life on the UArizona campus. Here's to the road ahead; may your hunts be fruitful and your arrows fly swift.
For now, Warren is continuing with the refinement of the PIAA setup with some fancy picomotors for finer control during operation. Further into summer, he is pursuing collaboration with the Roger Angel group to demonstrate his talents on the LFAST project.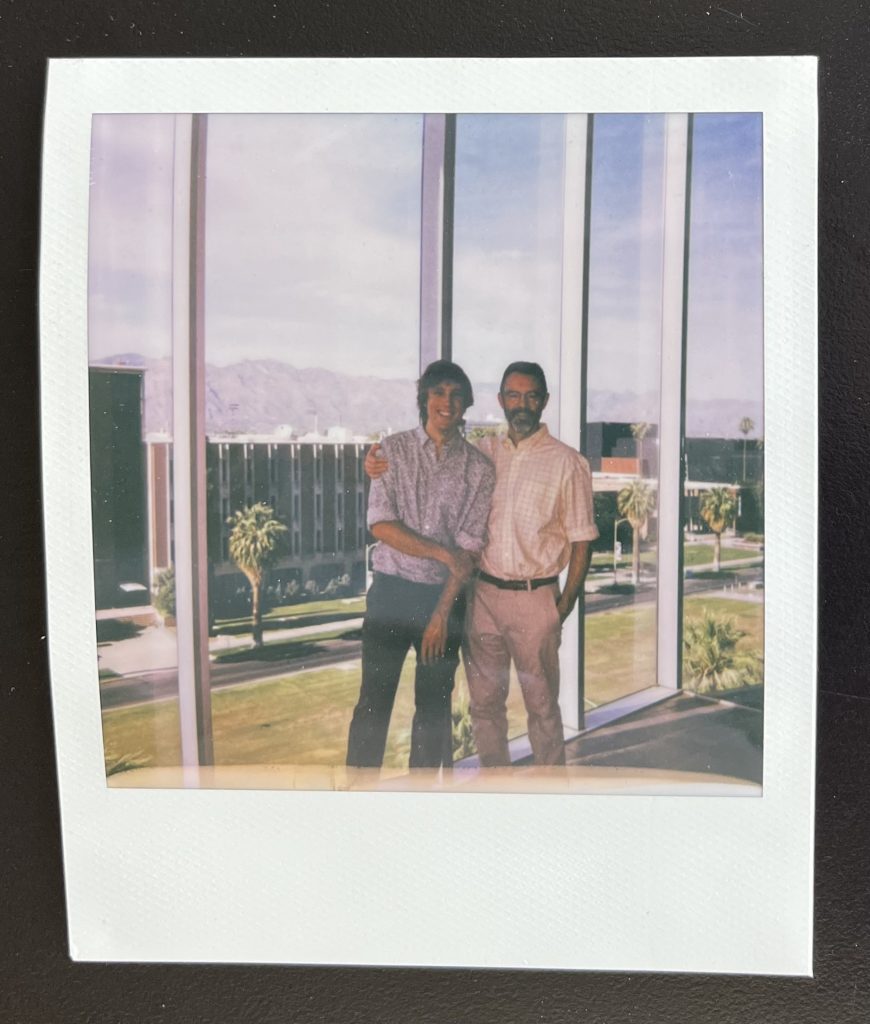 A nice sunny day in the Summer of 1998 2023 provides the perfect backdrop for celebrating a successful Master's defense on the 8th floor in Meinel.
For proper celebration shenanigans we found ourselves at 1912 Brewing Co. where we presented Warren with a super cool tee which he promptly and eagerly put on. (Thanks to Joseph for facilitating this!)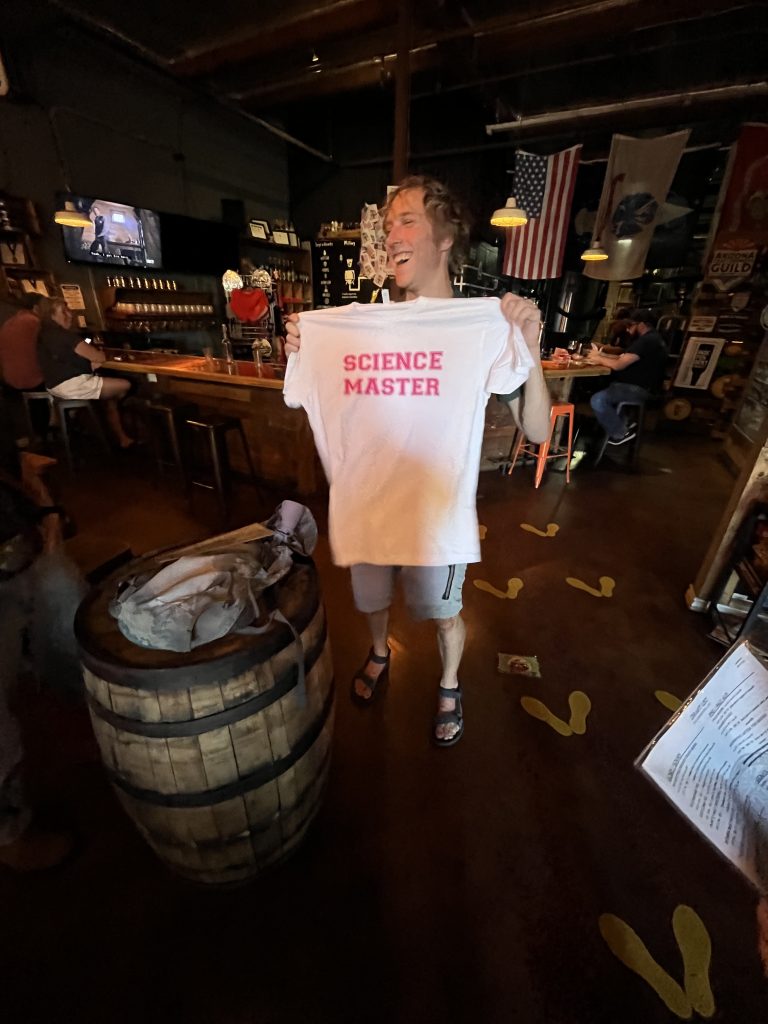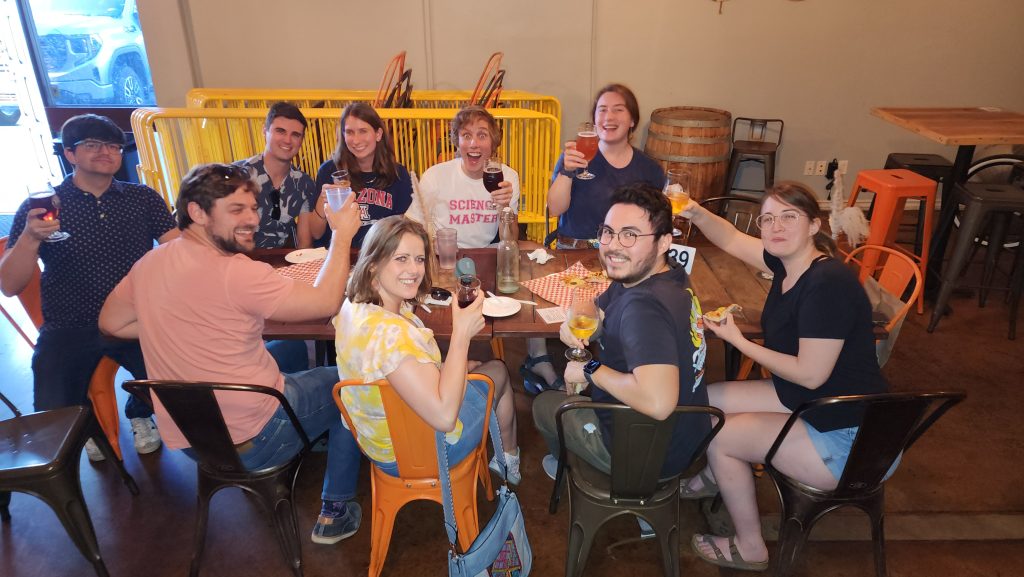 Song of the Day
The song of the day is an absolute classic and a known favorite of Warren. I chose this rendition because Ray Chen's facial expressions while playing the violin more than make up for the lack of vocals here…!