On a submarine they say you don't really start learning how the reactor plant works until you stand your first watch by yourself. It's kind of the same thing for us, this is our first run without Alfio here to clean up our messes. Tonight was fun. We pushed MagAO into some new territory, at least for the three of us. Before and after, and once the dust settled, we did some really cool things.
The night started by replacing the Clio vacuum pump down in the bowels of the telescope.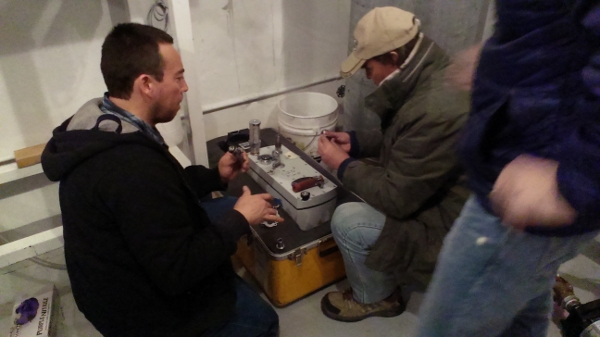 We did some astrometric calibrations.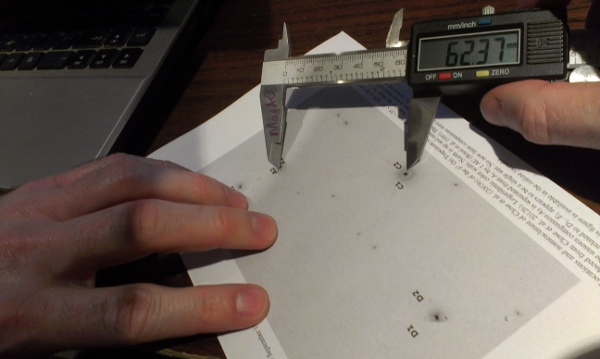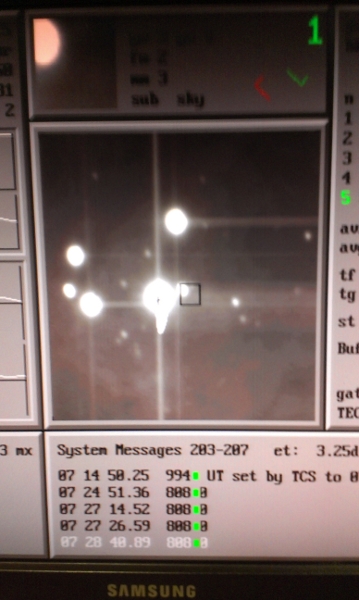 This is the image that almost broke MagAO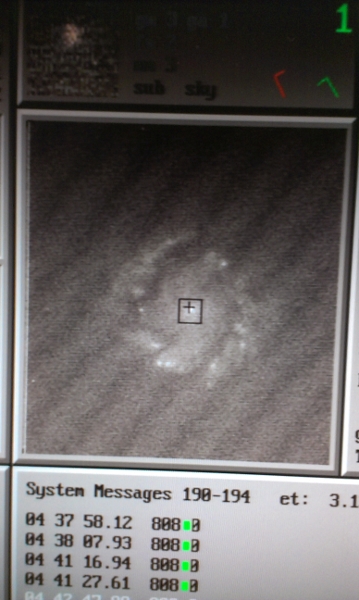 Still a bit cloudy, which continues to make for gorgeous skies at sunset

And finally a Viscacha pic. Can you believe this is the first one?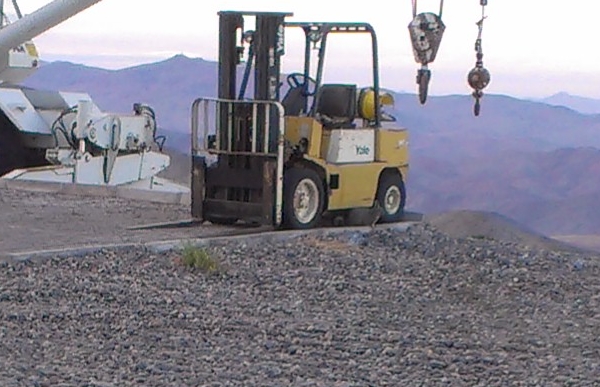 Since this is day 7, I present, out of many well qualified candidates, the following as the quote of our first week. It's Laird describing how he operates the AO system: "part of the problem is I can't actually read any of these numbers. I just click on shapes."
It's true. I'm pretty sure that if I made a warning pop up that said "You are about to destroy MagAO — Ok — Cancel" he would click Ok as long as it was in the right place.
Here's your song of the day. Enjoy.