Hello everyone, this is the last night of my run, so it seemed appropriate to do the blog tonight.
I've been here for the past 6 nights. As you might have noticed, the weather (clouds, wind) has not been favorable during this time. Nonetheless, we managed to get about 2+ nights of good data. I can't really complain anyway, having spent a lot of time at the LBT and MMT *not* observing due to weather.
During the past week, we made some cool new discoveries, imaged some interesting targets, and stared at the wind monitor. The highlight for me was actually last night. Sure, it was good to get data for most of the night, but I managed to fulfill my promise to Jared and KT by operating all three instruments by myself simultaneously. There's no photo of this, because people would get mad if they knew I was operating Clio with my right hand, VisAO with my left, and the AO with my feet. Just kidding, Laird. Also, it would have been really hard to take a selfie, so you'll just have to believe me.
Here is a photo from tonight, showing an actually pretty full control room. We have new arrivals Alycia and Amanda, who will be sharing the next 6 nights. Hopefully the weather cooperates for them.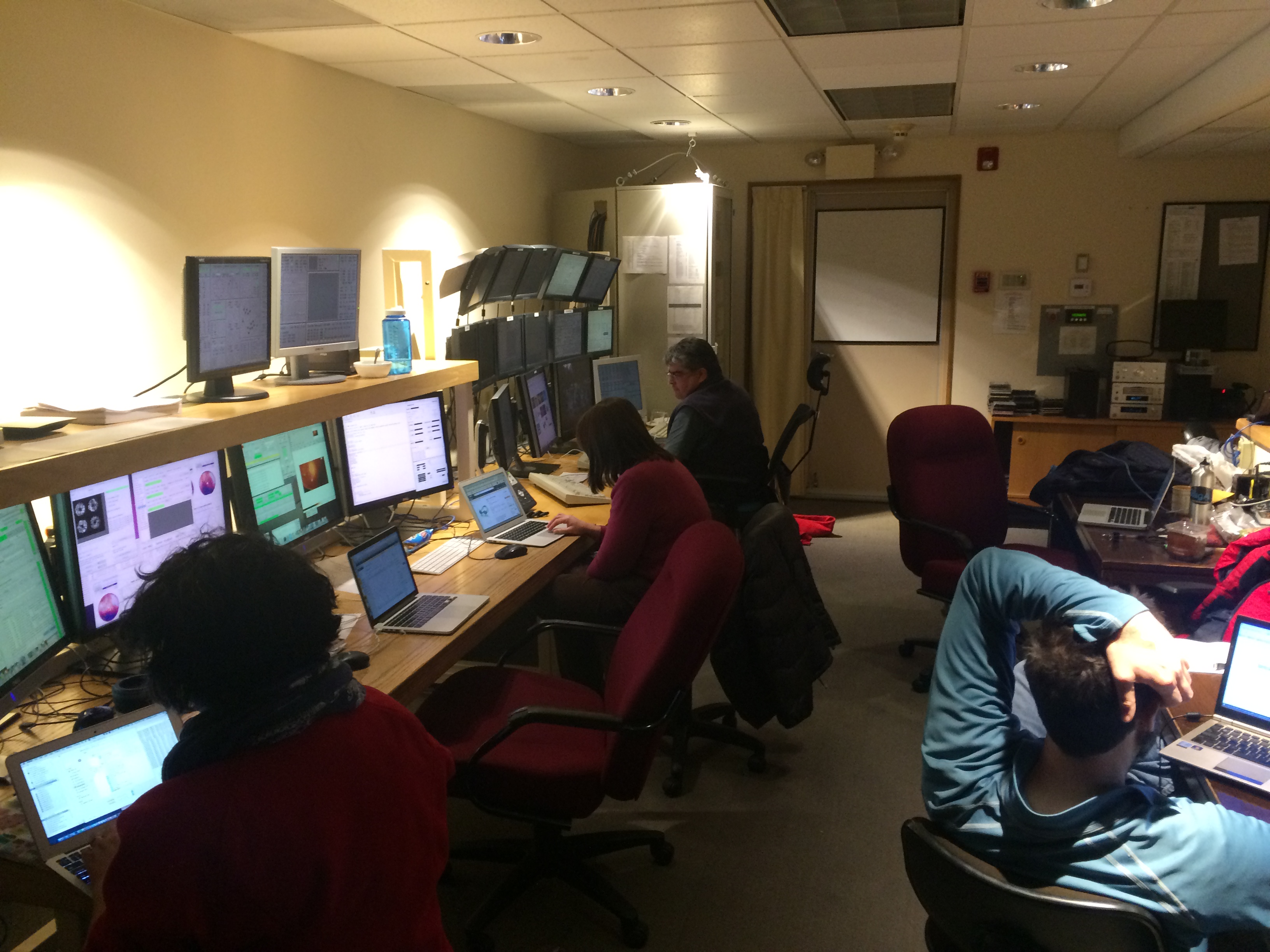 Quotes:
"She'll probably be like 'You're stuck? Fine with me!"–Alberto, guessing how my wife would react if I ended up getting stuck on the mountain (this all stems from the internet being down for a few hours earlier tonight).
I'm new to this song-posting thing. But the theme from the past few nights has been me pretty much by myself (not quite, because Jared and/or KT were usually also with me. But still).
Edit by the Blog Administrators to comply with The 2015A Blog Rules: