Well, we hope you enjoyed yesterday's blog post as much as we did! Amali's clever and amusing artistry prompted us to develop the first-ever MagAO blog prize, and a new category of Award Winning Posts (at right). Here we present the 2015B MagAO Blog Award to Amali Vaz for her creation entitled A Post That Cannot Words: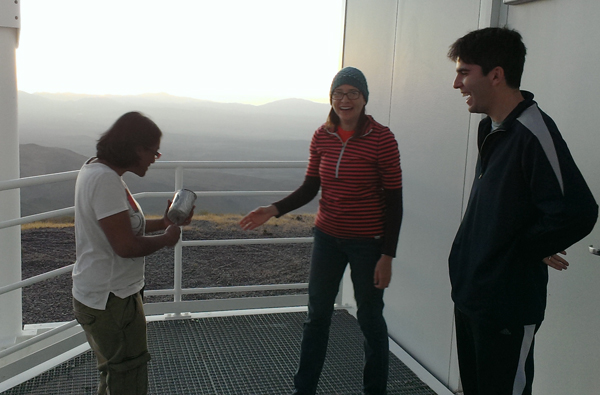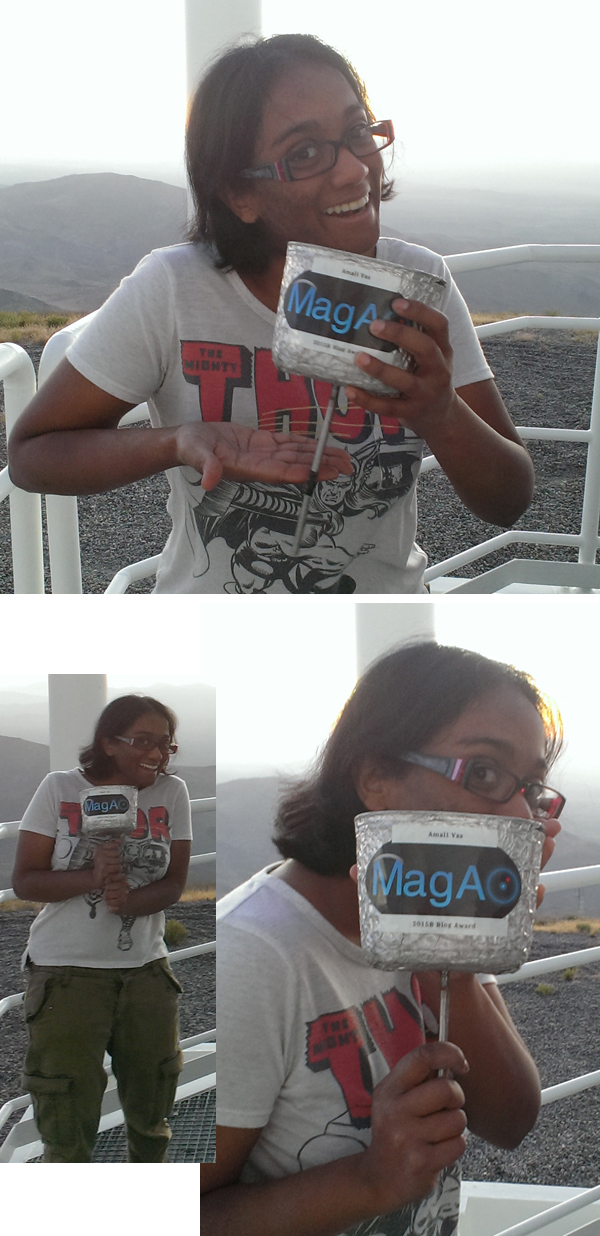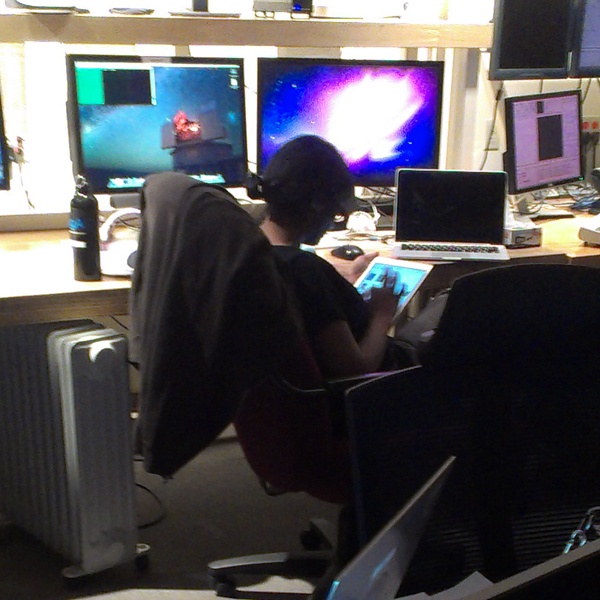 Well, we did have a bit of excitement, with the ship trying to give out on us, but Jared is not one to give up the ship, so he got to work on his RAID-1 array and the AO supervisor computer was none the wiser: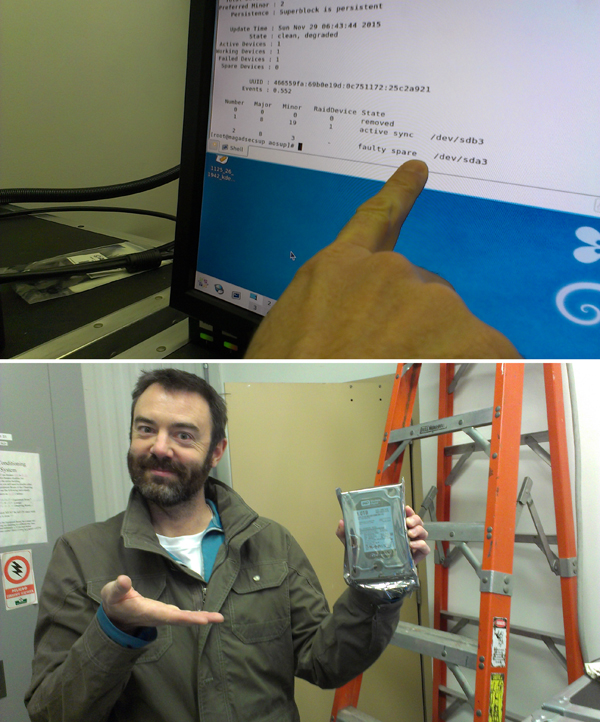 And we opened at sunset and had a good night for TJ: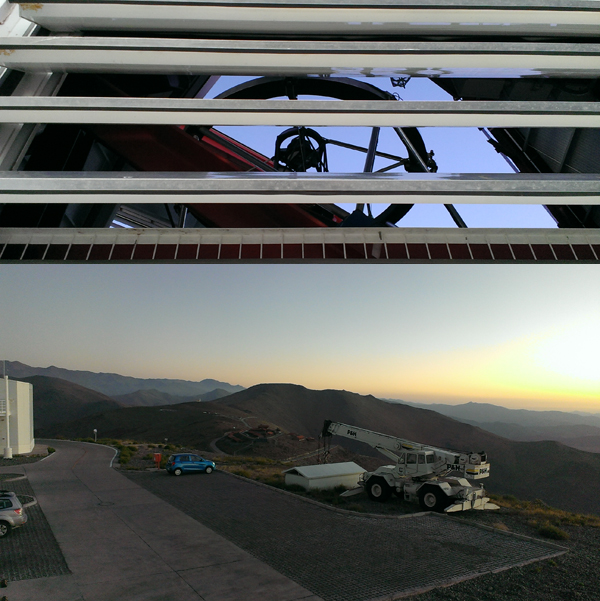 Mr. Psy Boone Bean worked out an issue with some J-band image elongation we had at the start of the night, which was related to aligning the camera, and not homing the camera lens: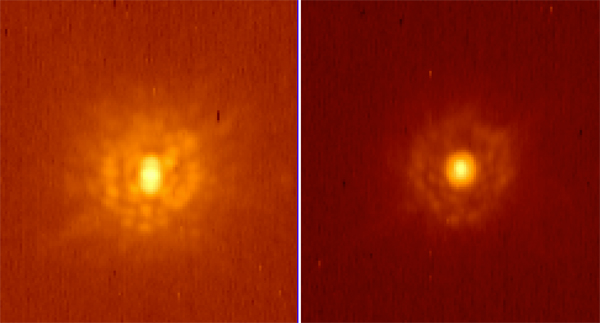 And we had a great night of good seeing and beautiful PSFs. Amali is on the next transport out of here — thanks for keeping the loop happy and the blog amusing! Safe travels and see you in Tucson!
For some reason, Men At Work singing about Down Under reminds me of Toto singing of Africa: