Tonight I saved over 73000 images on one target. That wore me out.
We had a good night – seeing was fairly good all night and we did some good engineering work in the first half. Clio's prism spectrograph was aligned and focused, and we did some more photometric standard measurements with VisAO. Later we tried out some disk imaging with our wollaston and SDI filters. This required moving the rotator to various angles, which caused all kinds of excitement, including dumping the liquid nitrogen out of Clio's dewar. That's ok – the inner dewar stays solid and can last all night – but you have to be careful on the platform when it happens.
Later we did a long observations on a bright star, simultaneously at i' (0.77 microns) and M' (4.7 microns). Kind of cool to be doing science at such different wavelengths at the same time.
On the way down we had a close encounter with Vizzy.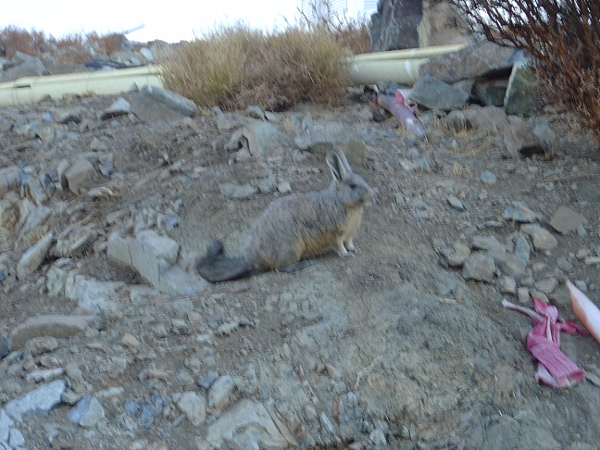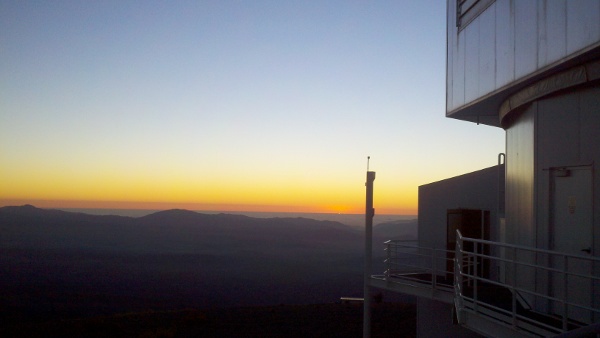 .
"There's nothing left to dump out of Clio now. I'm coming back in." — Laird