Alycia says I'm spoiled. Fine. But when you're used to half arcsecond seeing, one arcsecond seeing is a "disaster" (Alfio's word, not mine).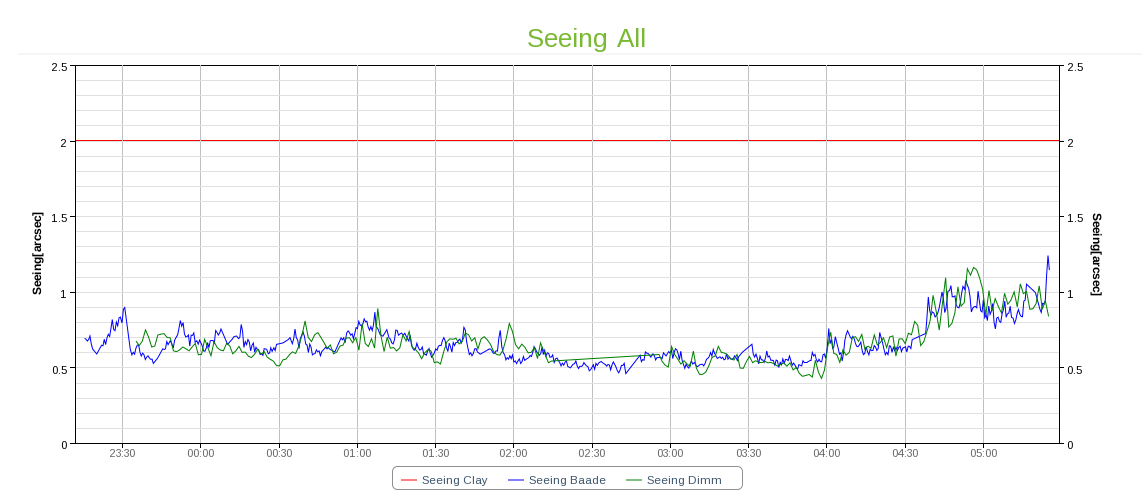 We did do some good science tonight. The AO system is running fantastically well now that we replaced the troublesome switch BCU, and our two cameras are catching all sorts of diffraction limited circumstellar photons.
On my way up tonight I had to negotiate a Burro herd.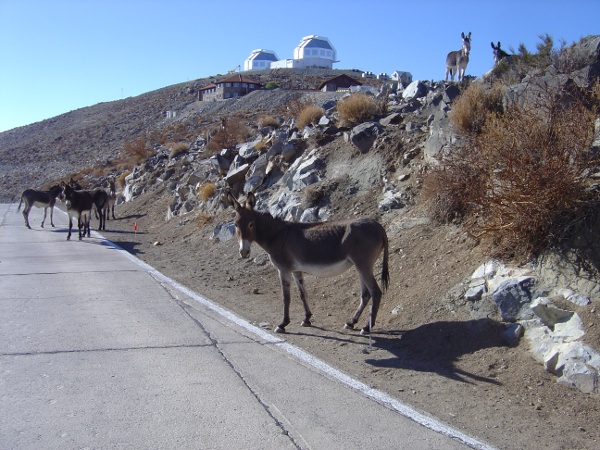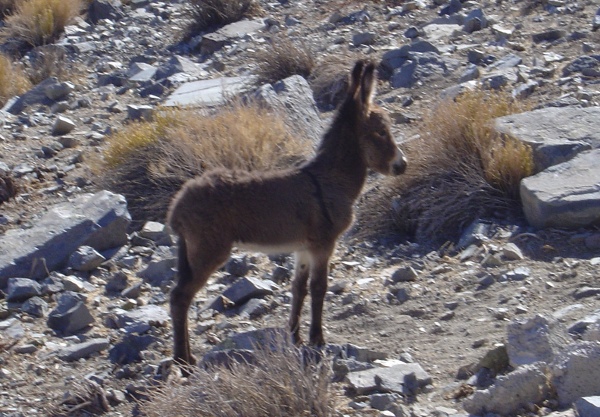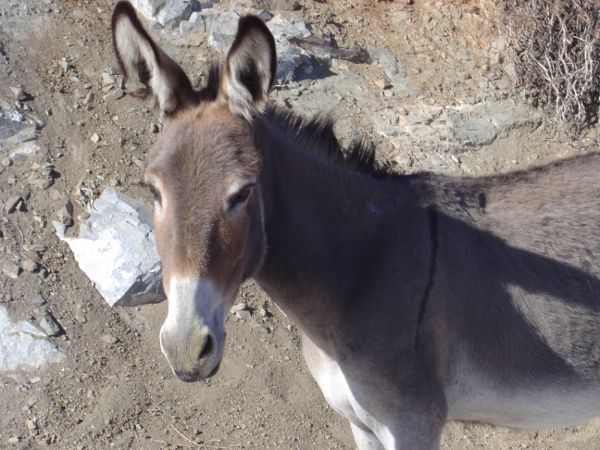 Vizzy was in his usual spot: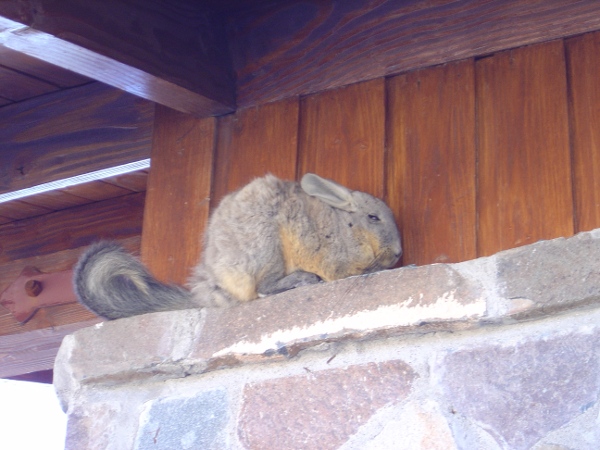 We had a surprise visitor in the control room tonight: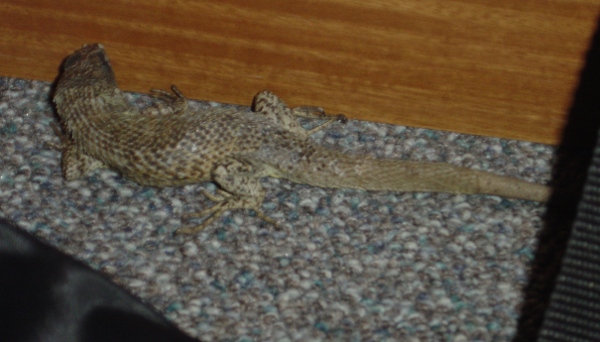 Tonights quote:
"When it's good, it's very good. The problem is when." — Alfio, talking about a nameless telescope, somewhere else.