I'm not sure what the sky looked like at sunset because I slept straight from dawn to dusk — I think I got 11 hours. Wow I was exhausted from the past week of coding and observing! I was kinda late to the telescope, I really mean to be there before sunset. Luckily our observer Alycia Weinberger is an old Clio pro. She logged in and got everything up and running — except it wasn't working. The buttons on the gui were unresponsive. They tried killclio runclio twice. And about 5-10 minutes before I got up there (as I was hurriedly attiring myself in observing gear and then seeking a car) I was sent some urgent questions by Jared and Alycia wondering what else to try.
So I tear into the control room and take a look… and … Ok… it turns out…
It was the mouse.
For the past week the Clio observing station has been my work station, so to make myself comfortable I had switched the mouse buttons from right-handed to left-handed. So they were opt-clicking when they thought they were clicking. And they blamed it on Clio being unresponsive!
Um… so yeah. Sorry everyone. And let's let Clio off the hook on this one. (And I guess that means I'm now solidly on a night schedule, time to set the alarm.)
Here is Alycia with everything working: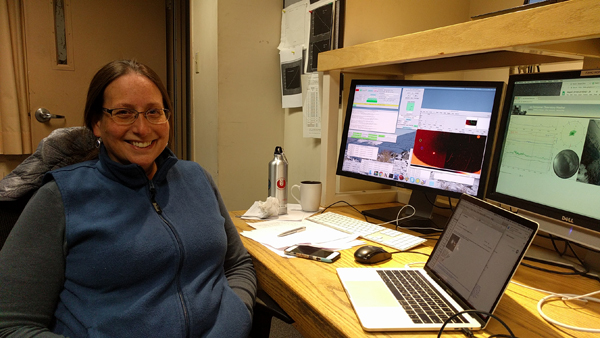 Except for the clouds.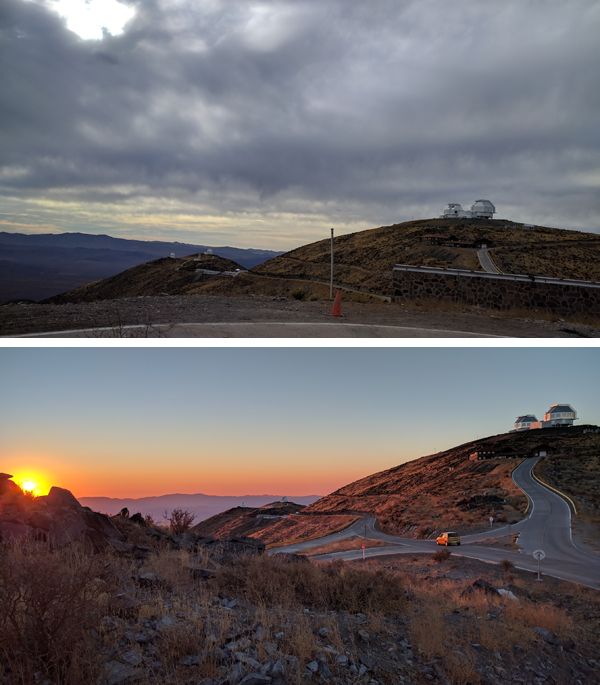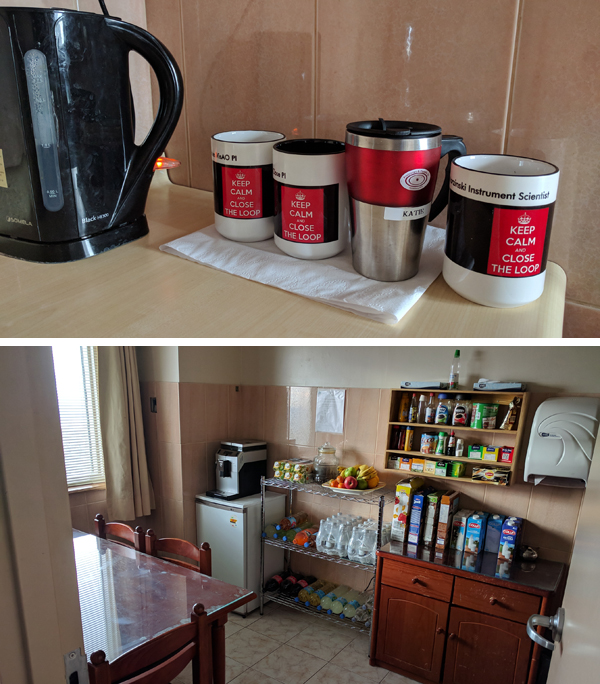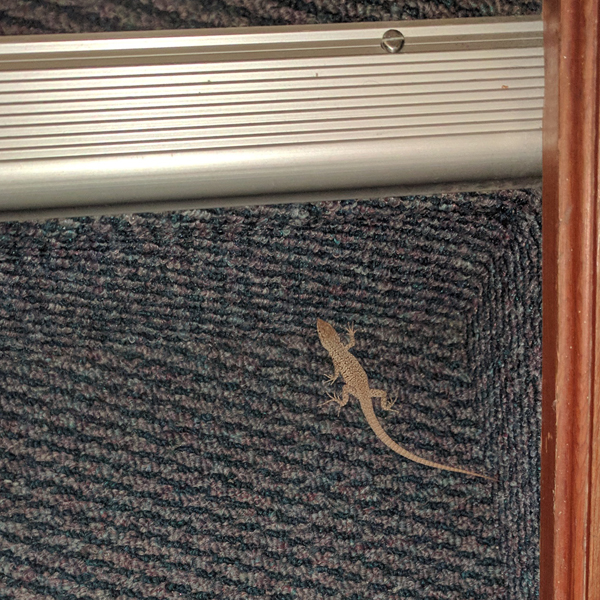 Quote of the day: "I can't believe we're working in this." –Laird, seeing the clouds at sunrise, while the AO loop is still locked.
Ok clouds, let's make way (Vuli Ndlela:)

[Song/Image description: Vulindlela by Brenda Fassie, which means "Make way" and is about her son getting married, according to the internet.]

[Song/Image description: Cover of Vulindlela by Flaccida]
Vul'indlela wemamgobhozi (Open the gates, Miss Gossip)
He unyana wam (My baby boy)
Helele uyashada namhlanje (Is getting married today)
Vul'indlela wela ma ngiyabuza (Open the gates please)
Msuba nomona (Don't be jealous)
Unyana wami uthathile (My son has had a good catch)
Bengingazi ngiyombon'umakoti (I never thought I'd see a daughter in law)
Unyana wam eh ujongile this time (My son has been accepted (woman said yes))
Makgadi fele usenzo s'cede (Help us finish the ceremony (you are welcome))
Uzemshadweni ngiyashadisa namhlanje (Come to the wedding, I'm taking my son to the altar today)
Bebesithi unyana wam lisoka (People said my son is (someone who doesn't get women))
Bebesithi angeke ashade vul'indlela (People said he would never get married but open the gates)