Today we were down 50% of our tenured professors and 50% of our Italians.  Phil left yesterday and Simone and Enrico left this morning.  Therefore, I was a little worried because their presence is definitely missed.  Luckily, it was a good night anyway!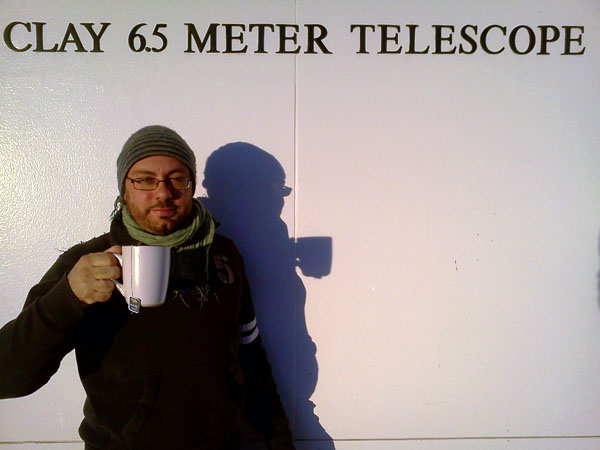 We weren't socked in with high cirrus like we were yesterday, so we were able to keep the loop closed much of the night.  We focused through several of the filters in Clio (Clio has 10 color filters, 2 neutral density filters, and 2 cameras — so it's quite a lot of modes to commission!  Not to mention the coronagraphs, prism, and non-redundant masks!).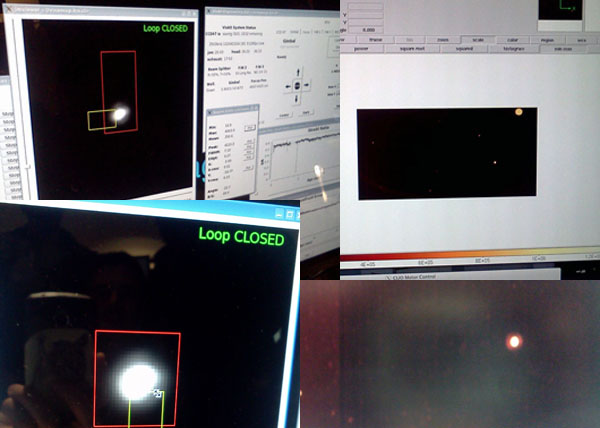 We also got nodding fully functional on Clio.  Nodding is when you move the star to another part of the detector chip.  This is important in the thermal infrared where you have to subtract adjacently-nodded images to subtract the warm sky background.  We nod Clio by nudging the telescope pointing a bit.  This causes the star to also move on the AO wavefront sensor and on the other science camera VisAO.
The AO system can handle the nods, and gets the star back on-axis for VisAO, but it takes a second or two.  During that time, Jared has to deal with bursts of poor image quality on VisAO.  So nodding is working, but now we are working on traffic control.  We are working on getting a smooth operation between the two science cameras that allows Clio to nod without affecting VisAO's image quality too much.  We are working on taking darks with VisAO's shutter closed during the bursts of poor image quality.  Watch this video to see how we are dealing with the problem:
Here we're enjoying some good closed loop images: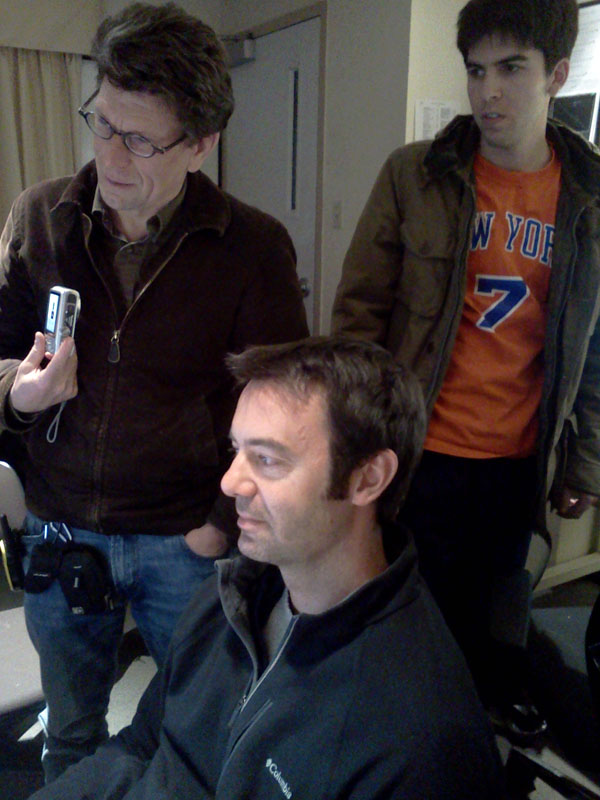 "You can look on either camera for good images!!!" – T.J.
"We're nodding.  Deal with it." — Katie
"The loop is back.  Deal with it." — Alfio
"It's ballpark super-well focused." — T.J.
"Your advisor is telling you to take a break???" — T.J. to Jared Re: Laird
"Eat your vegetables at dinner.  They're good for you." — Phil (T.J.'s advisor)
"Those are pretty high gains… it's like we're doing real AO!" — Laird (1.4 tt and 0.4 ho)
"Look at what Clio is doing to VisAO!  It's criminal!  See, this is why you never use two science cameras simultaneously!" — Laird
"It's a frickin' miracle!" — Laird, commenting on having two science cameras operating simultaneously behind an AO system.