Today we moved our Adaptive Secondary Mirror (ASM), including our 1.6 mm thick 85 cm wide fragile thin shell, up to the aux building between the telescopes. Needless to say, it was an exciting time.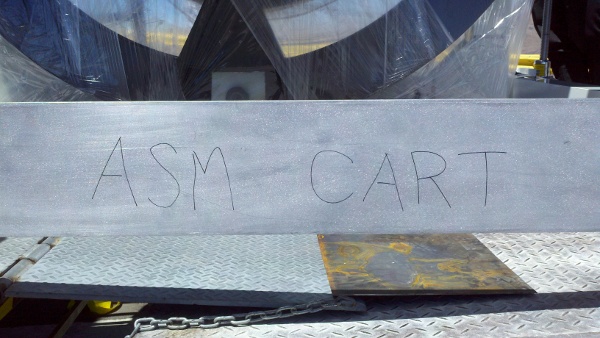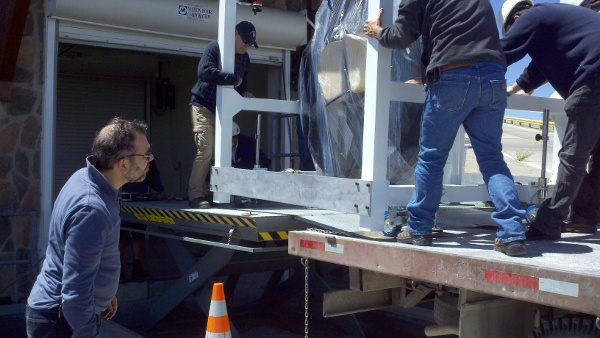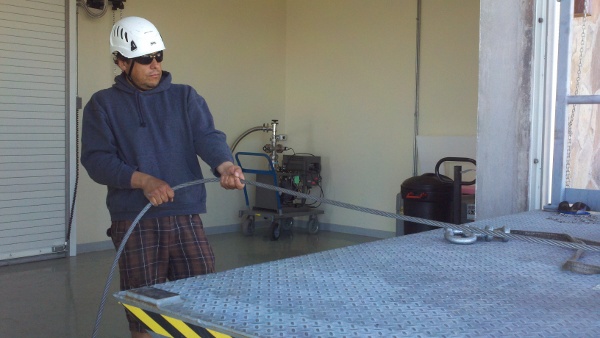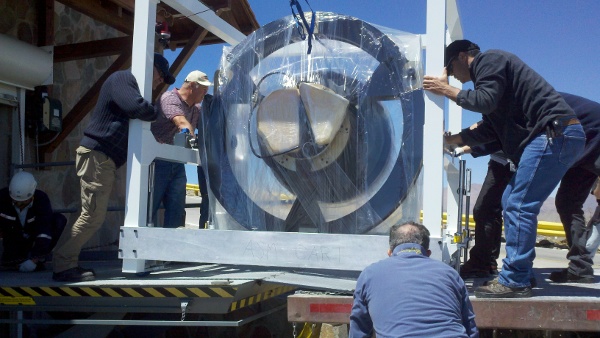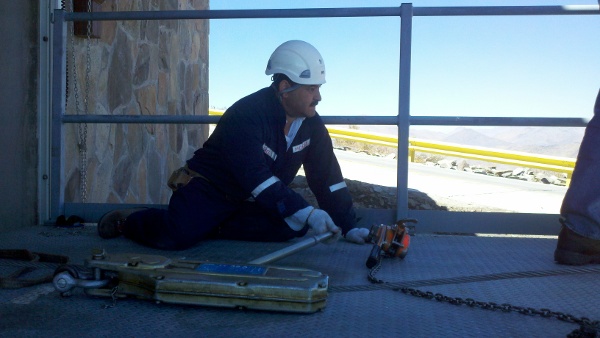 Here's a video of the cart being pushed and pulled onto the truck: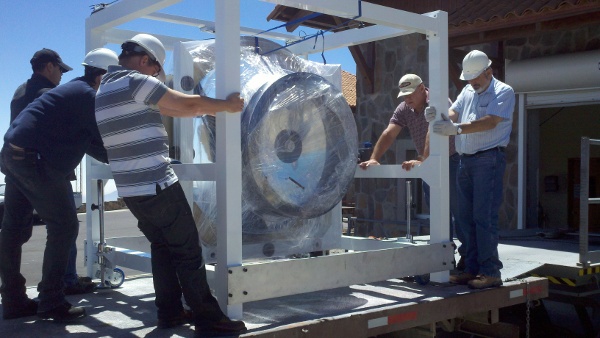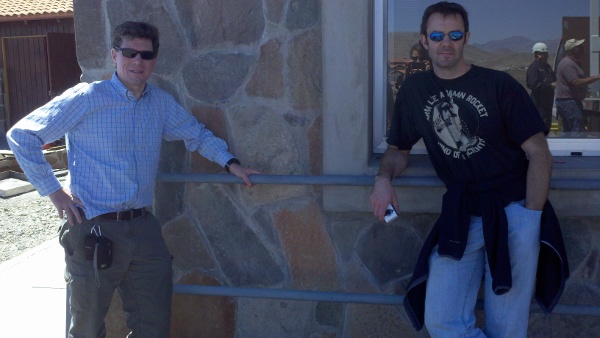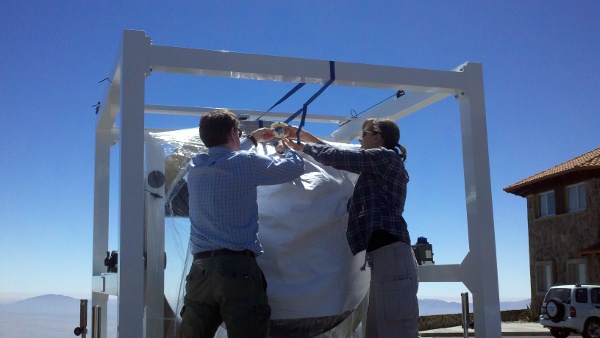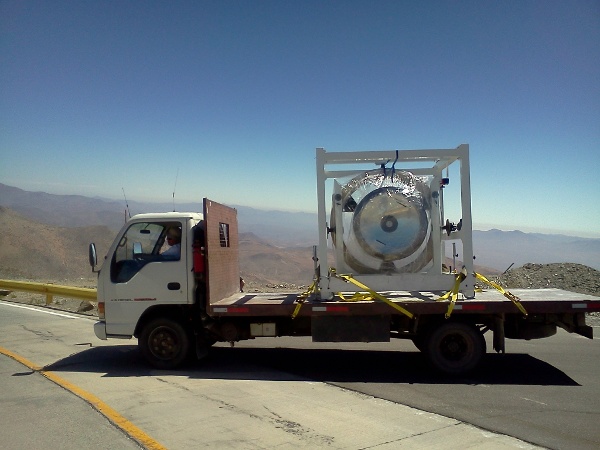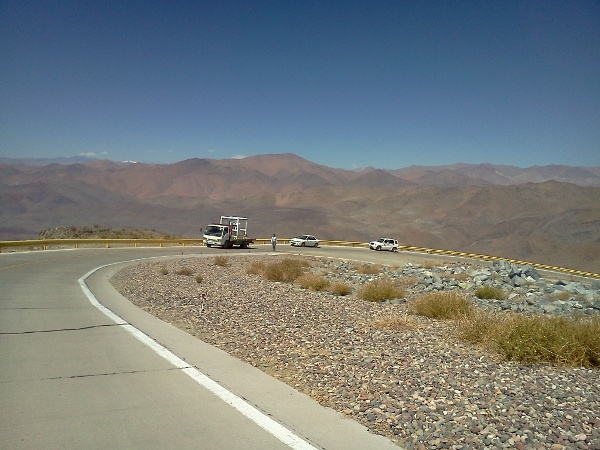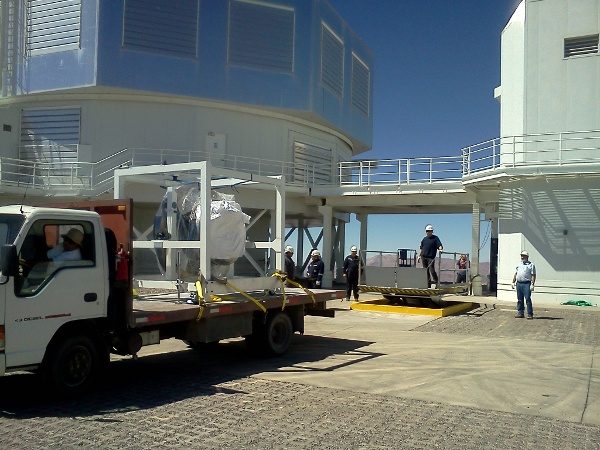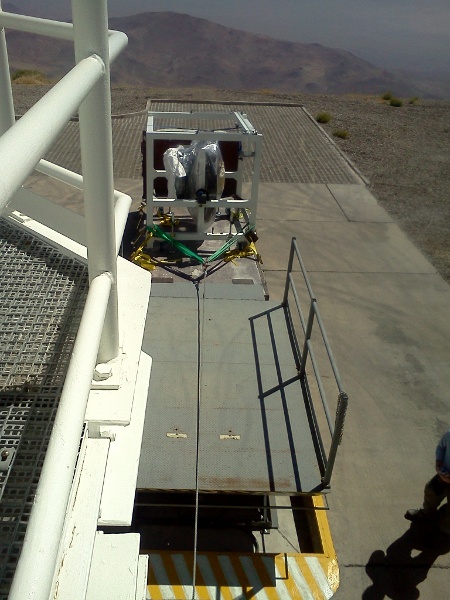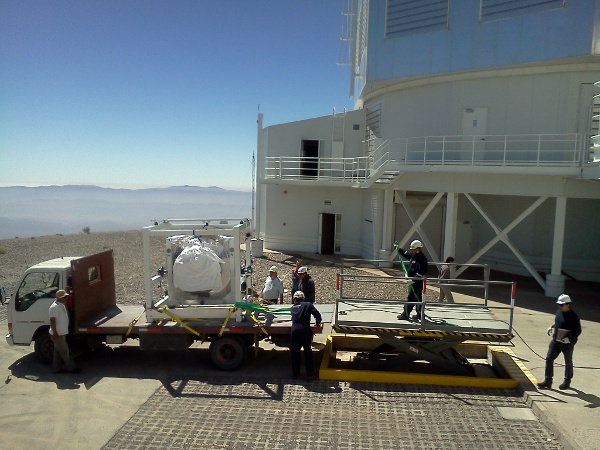 Other stuff got done today too.
Alan and Tyson finished installing our new cable management system today.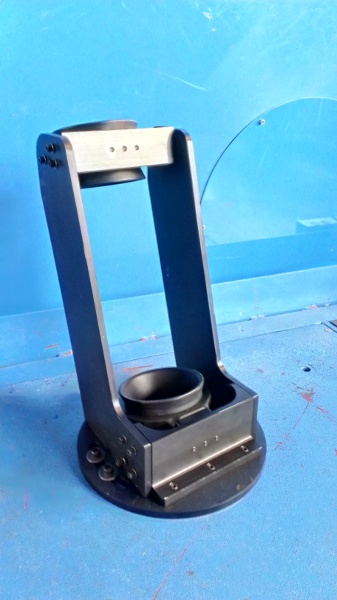 Here it is in action, demonstrated by the lovely Tyson:
After dinner Marco and Armando went up to Clay to begin preparing to power up the ASM electronics tomorrow.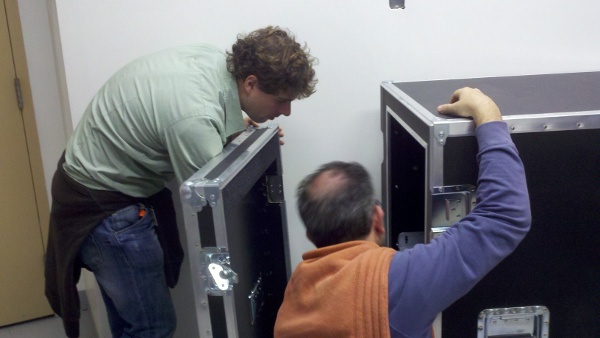 Derek Kopon (Arizona/Heidelberg) and Marco Xompero (Arcetri) arrived today. The dining hall is getting full!
quotes of the day:
Frank Perez: "Ok, who's in charge"
Laird Close: "Well…I guess I am."
"It can be disconcerting at first, but you'll get used to it" (Povilas Palunas)
"Sometimes I wonder who's the student and who's the director here." (Laird Close)
For today's operation we broke out the steel toes. There was some question about style vs. function. In the end, style won.