Things are winding down here.
Today we did a big set of readout noise measurements on both of our cameras. We did a preliminary set a few days ago to make sure shipping went okay, but now that we are pretty much fully integrated we did it again. We're really happy with the results – it looks like both cameras are performing as well as they ever have. Maybe the most important result is that there is no sign of any coupling between the cameras or any interaction with other components of the system. That means that no matter what I turn on or off while taking data the noise doesn't change. Great news!
We routed our cooling hoses around the NAS, making sure they all fit. We won't actually run glycol through them until our next trip.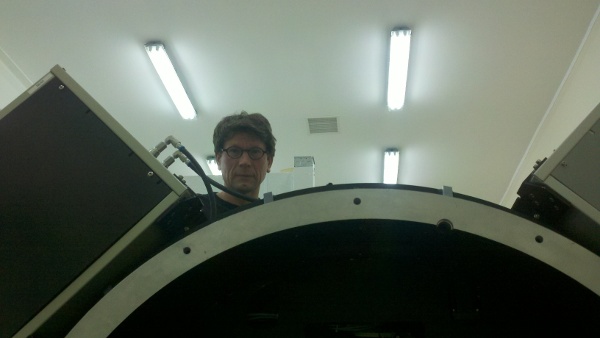 Marco already told us about the final steps in ASM testing, and lots of other odds and ends were taken care of in WFS land too. But that's enough work for today.
Today's quote: "I can't tell if you're here to do zoology or adaptive optics." (Glenn Eychaner)
This morning Amanda Zangari, who is using the Clay telescope, was walking down after sunrise and spotted a Vizcacha outside the Astronomer Support Building. In exchange for a tour of the AO system today, she sent me these pictures to post.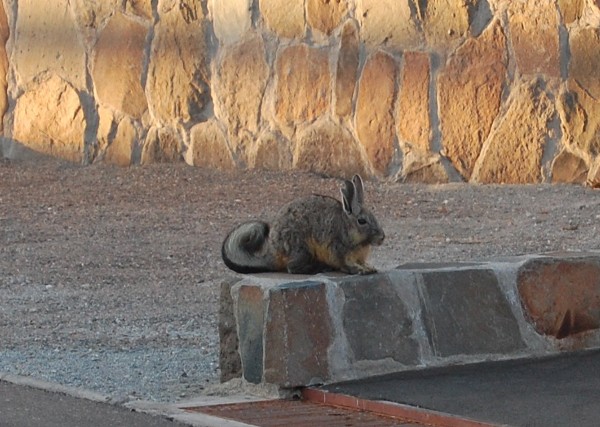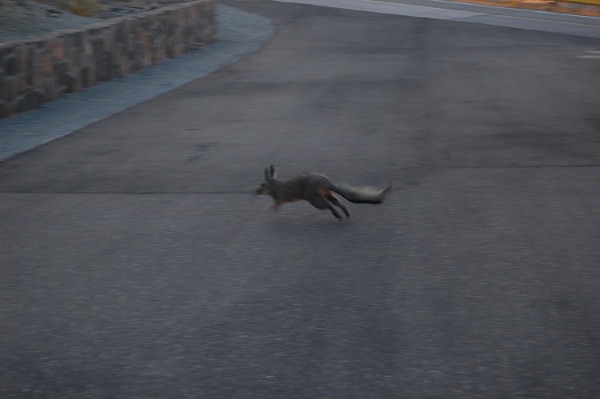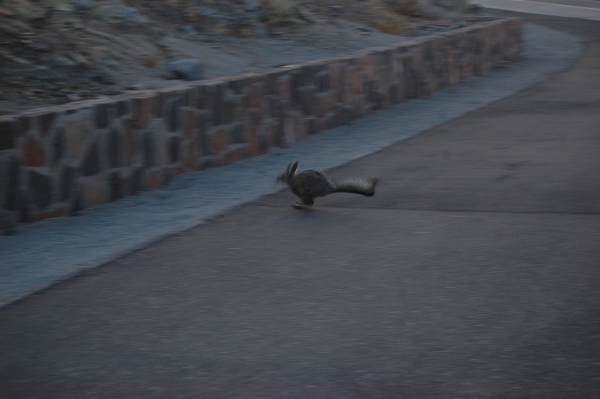 Now that we know they're around, I think it's official: VisAO has a mascot.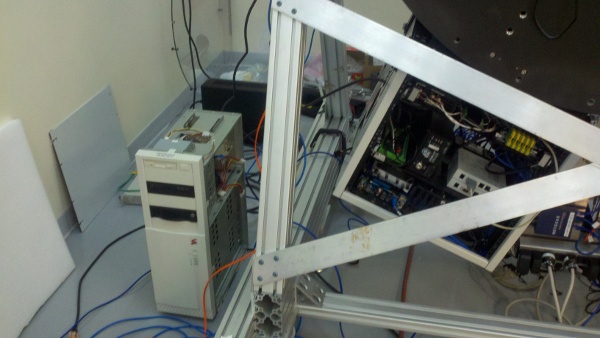 And I managed to catch the Magellan telescopes right at sunset tonight.