We're on the third and final night of the intermission between the MagAO-X on-sky nights. Tomorrow (which is now today), we'll spin the tertiary around to feed starlight down the waiting maw of MagAO-X for the third time.
In the meantime, we've continued to work out bugs, close and refine the loop on our internal source, and argue about future improvements to be made on the instrument. This mostly just looks like fatigued astronomers and grad students frowning at their laptops, which has been covered in some detail in the last two blog posts. Instead, I present a modest selection of images taken around LCO in the last 24 hours: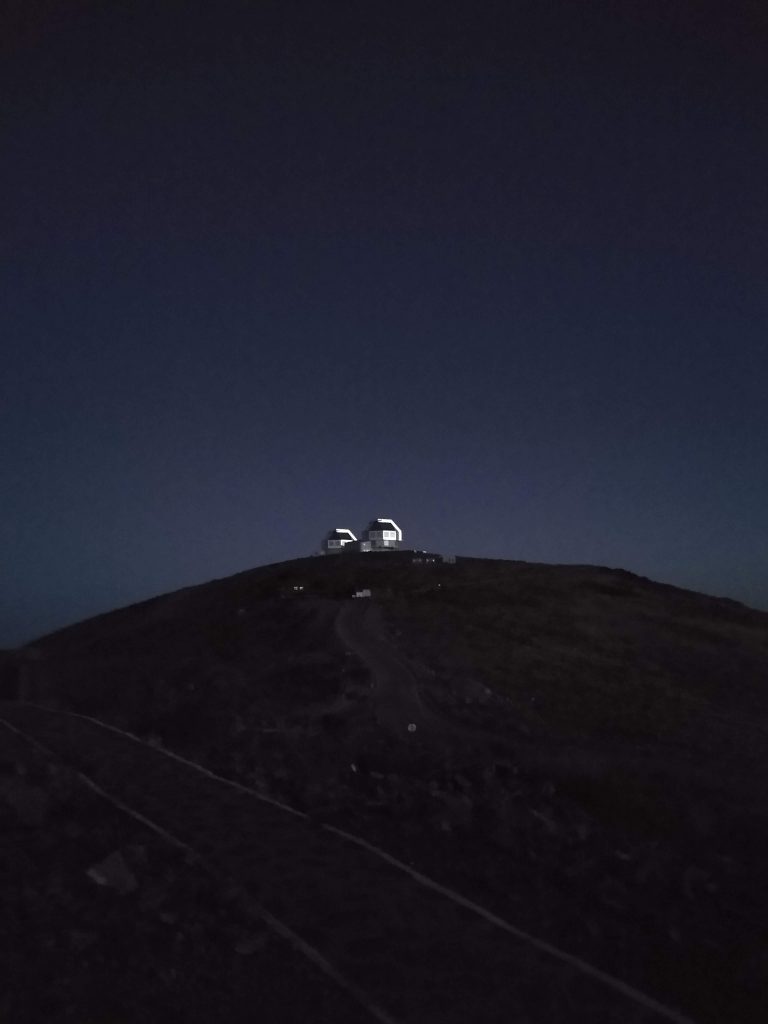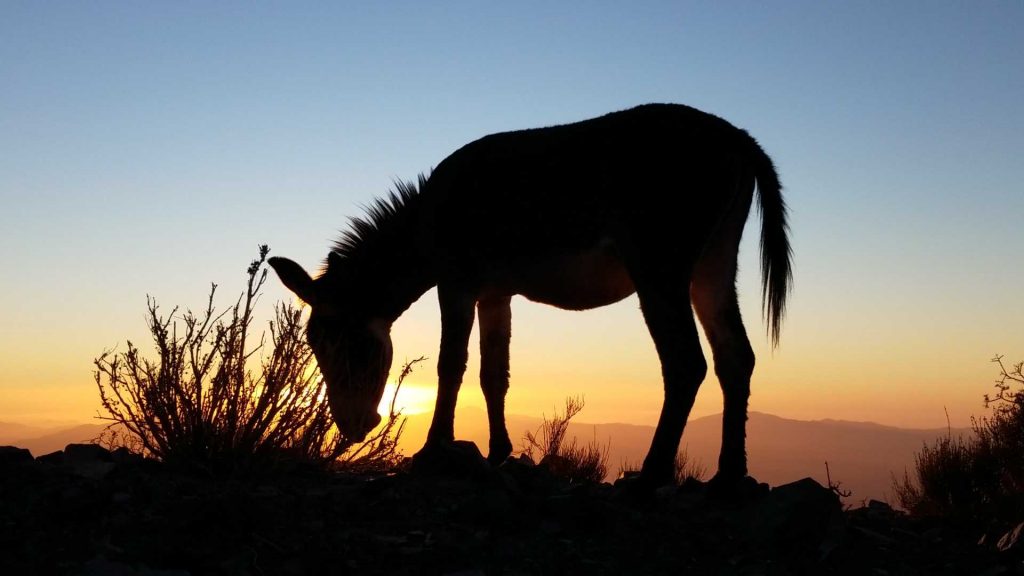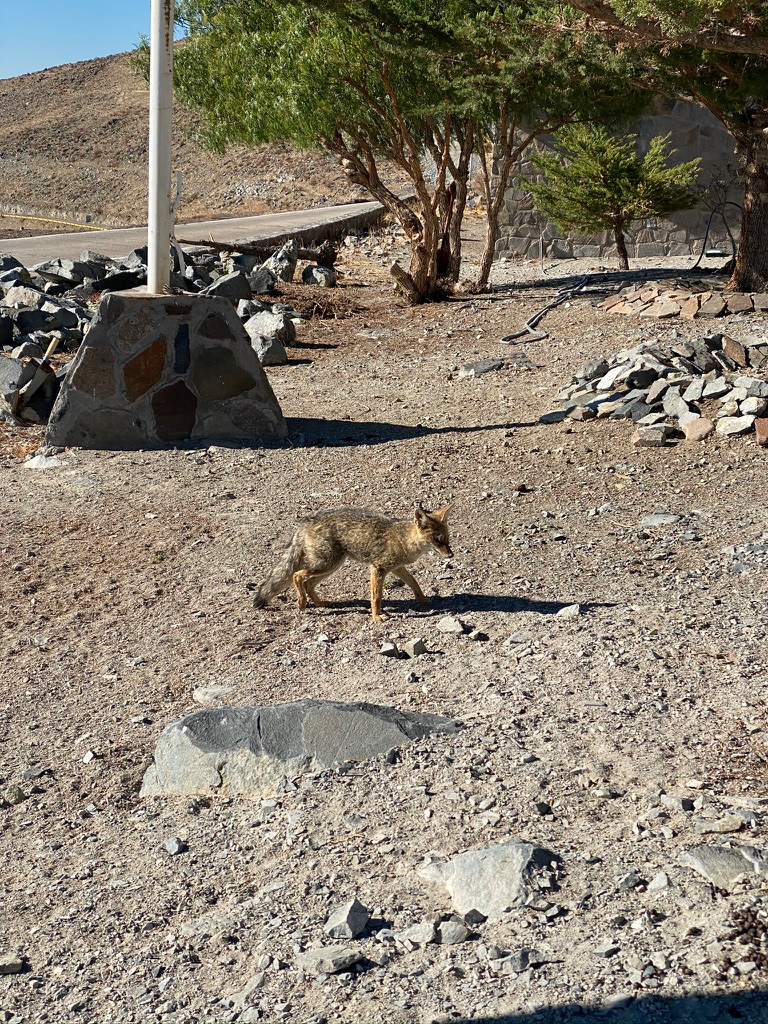 We managed to pull ourselves out of bed before dinner to run (well, drive) up to the Clay for a quick group photo in front of the instrument.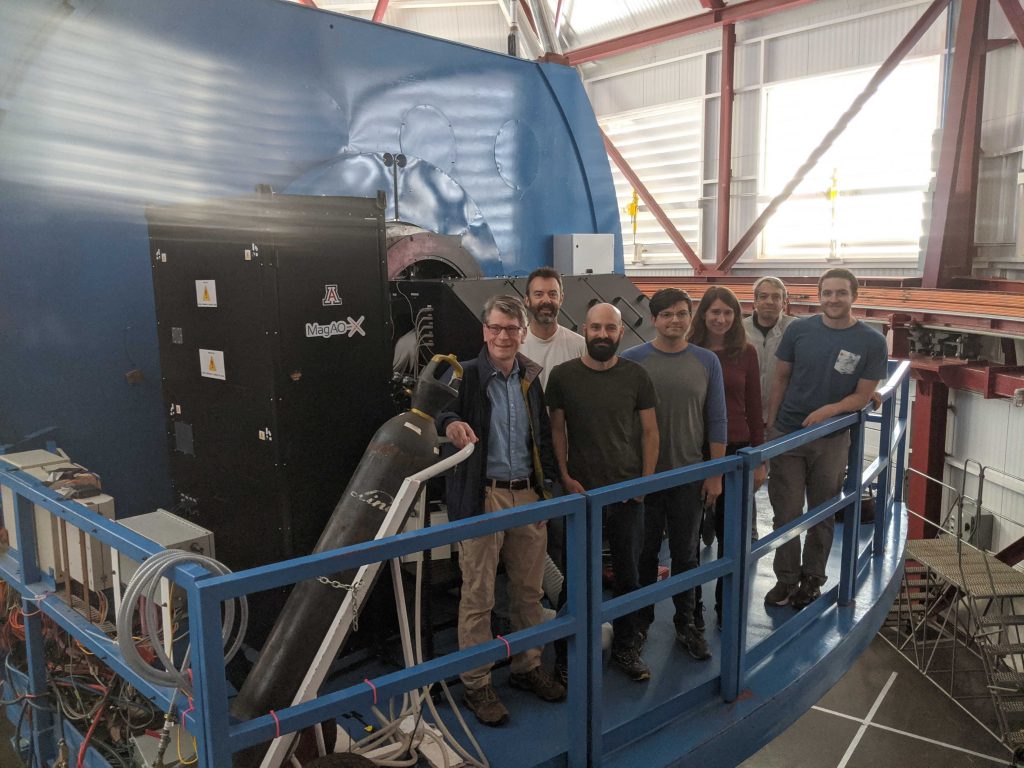 Today's song is "Hang on Little Tomato" by Pink Martini.