The night started off with clouds and the group had a nice and easy time getting to start their systems. Nothing like having time to catch up and get lunch together.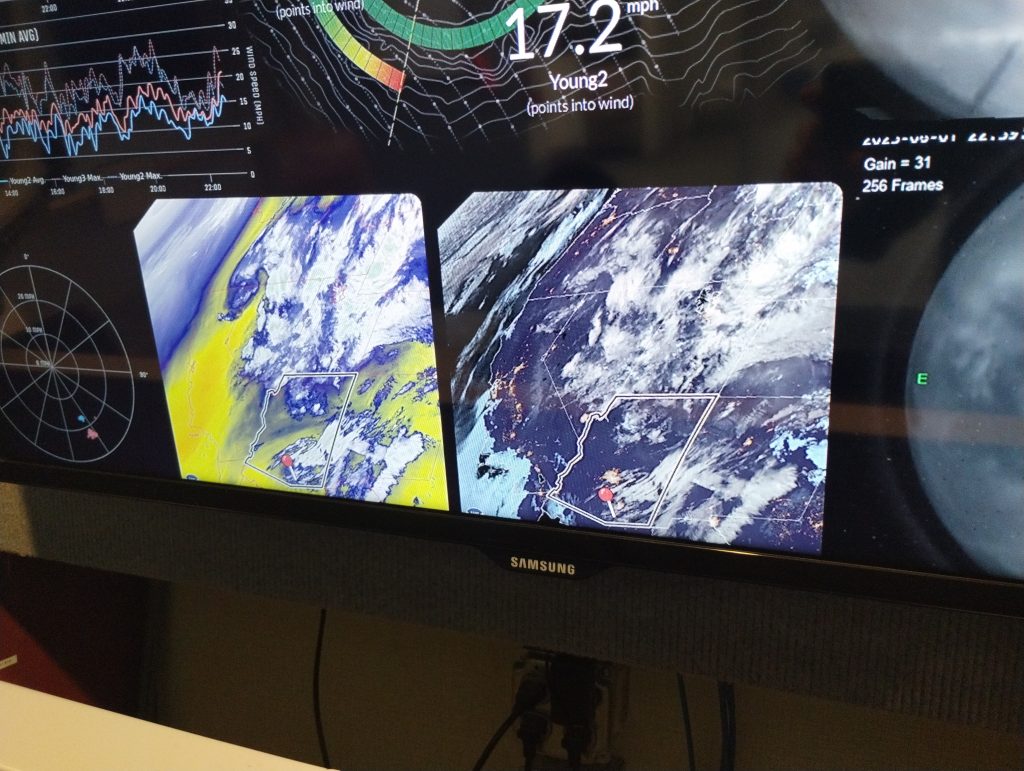 At midnight the weather decided to clear and we had high hopes of starting where we left off last night. It is always good to have high hopes. The ASM decided to change the way it had been functioning for the last night and time was taken to troubleshoot and verify the issue.
Acronyms
What will you hear when you are in the MMTAO control room:
ASM
CACAO
MILK
CHAI
DoCrime
Pisces
TBX
In a sentence:
The TBX cameras sent images to CACAO that is using MILK to send commands to CHAI which caused the ASM to DoCrime which allowed Pisces to see clearly.