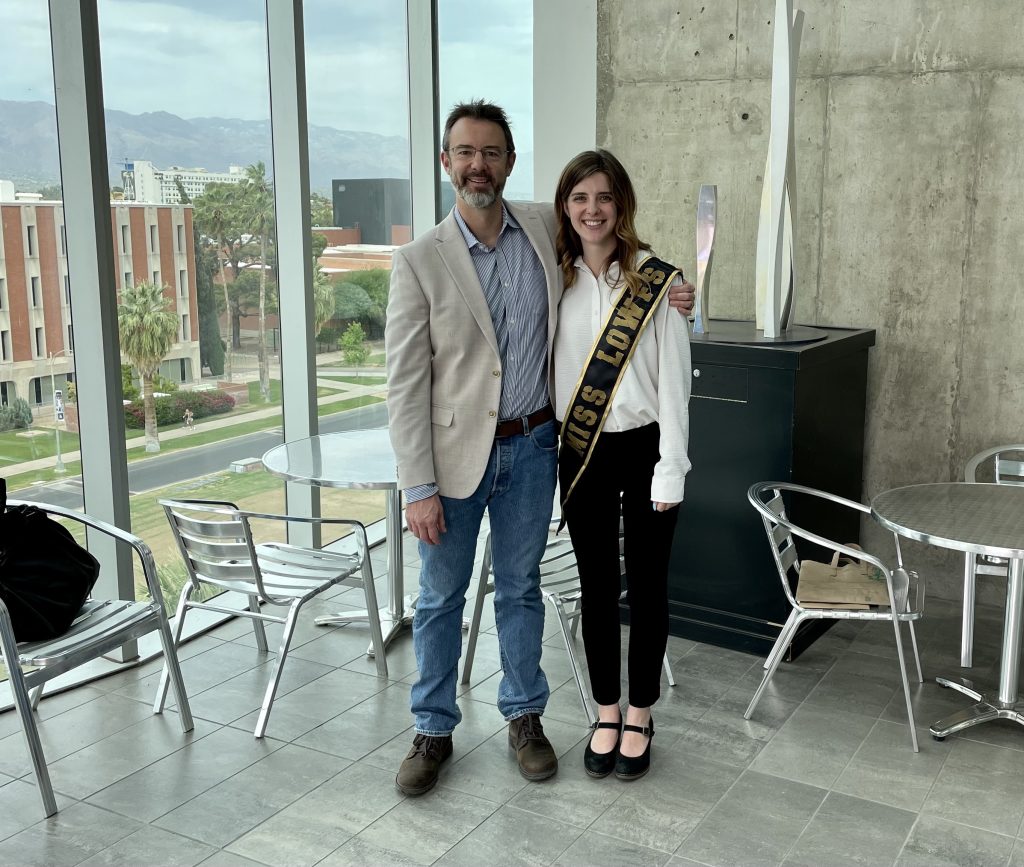 Today another shining star of the MagAO-X team has defended! We all are so happy to announce that Avalon McLeod, after powering through a triumph of a thesis and defense, now has her Masters degree in Optical science!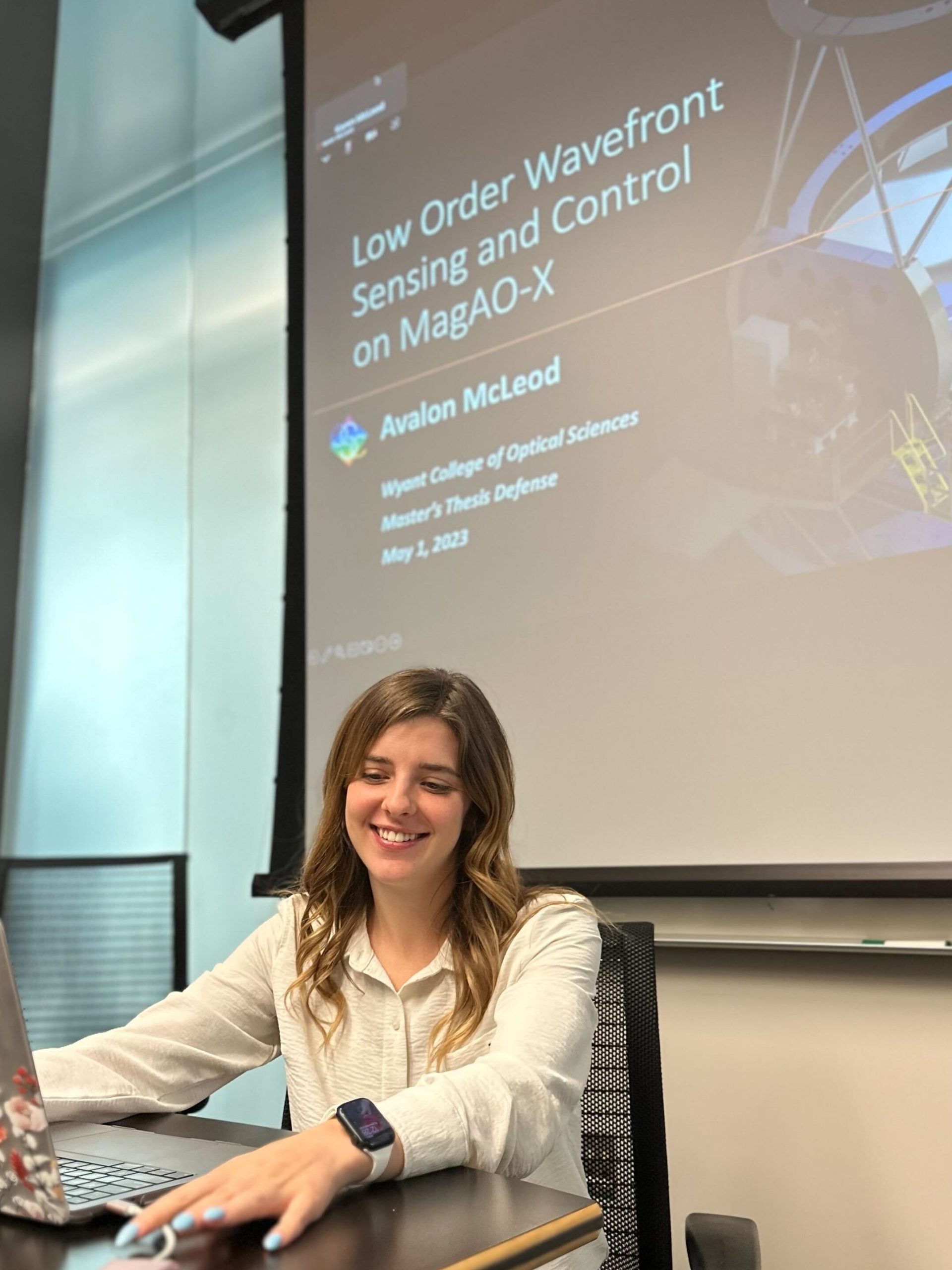 The story of Low Order Wavefront Sensing (LOWFS) was everything a AO control theorist could ask for. We got motivation from the 2020 Decadal Survey, multiple novel acronyms, AO diagrams old and new, PSF cleanup simulations, and stunning comparisons between lab and on sky results. Even those of us who saw the on-sky prowess of the LOWFS loop our own eyes were on the edge of our seats as she revealed how quantitatively well it performed our last run.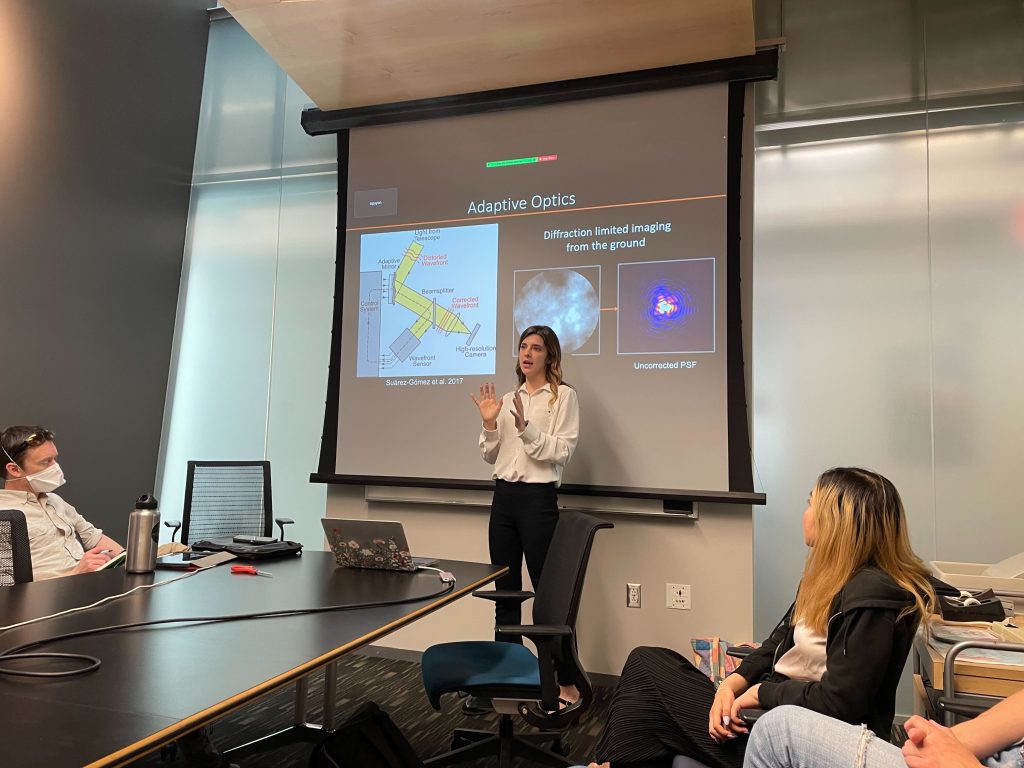 After the public portion of the talk, everyone but the defendee and the committee were asked politely to "Get out!" We all waited patiently for the committee to decide what we've felt for a while, that Avalon has earned the title of a Masters Degree.
(Well, we actually didn't wait so patiently that we could help ourselves from sneaking a peak to see if they were done yet…)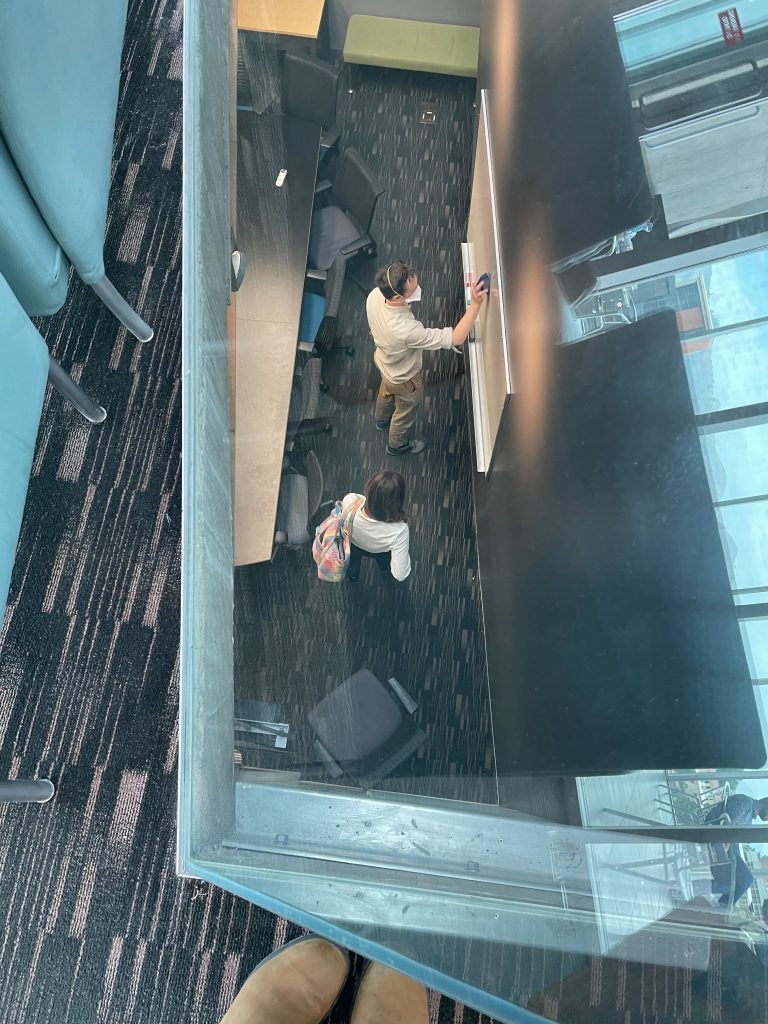 Among Avalon's many skills is ceremonial un-corking (along with LOWFS-ing, nano-fabrication, hoodie fabrication, cameo printing, and a ccapella do-whops) and we celebrated!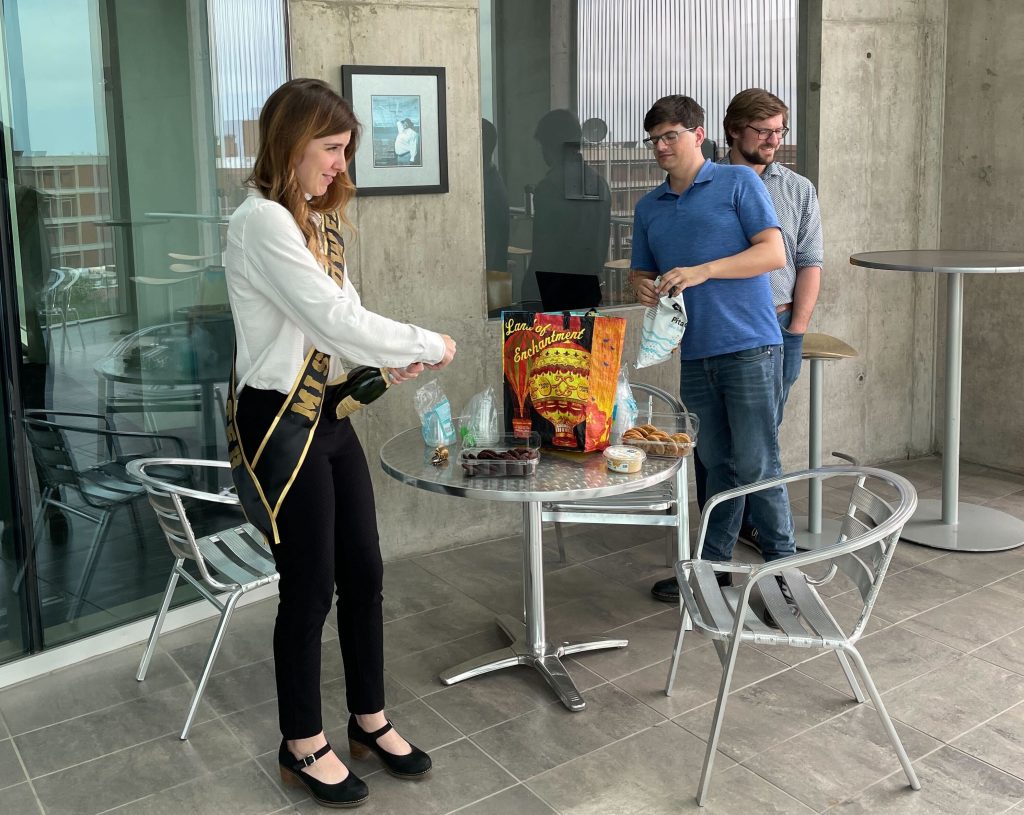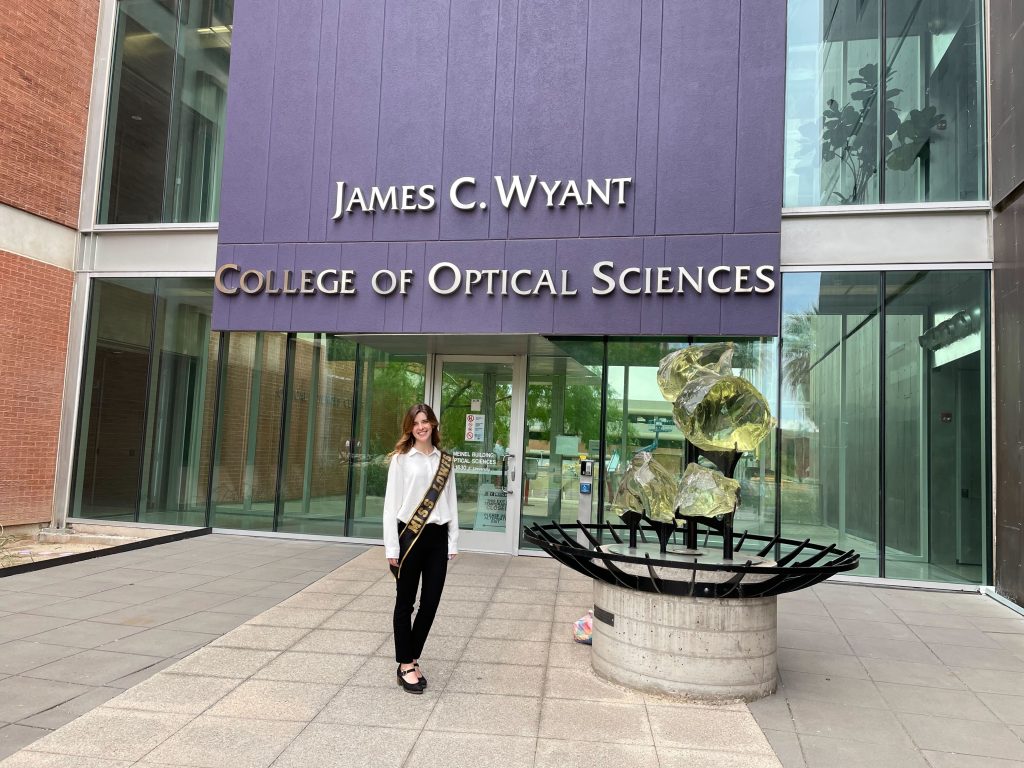 Congratulations Avalon from your MagAO-X family, observing runs and lab time won't be the same without you. We wish you the best of luck as you go on to be an Astronomer for Draper in Boston! They're lucky to have you.
Song of the Day