We packed everything up and left the mountain, and now I've gotten enough sleep I'm finally awake enough to post some pictures for you.
The crew spent most of the day putting MegaCam on the telescope, which uses the F/5 they put on the day before. It's a big job, being one of the biggest and heaviest instruments.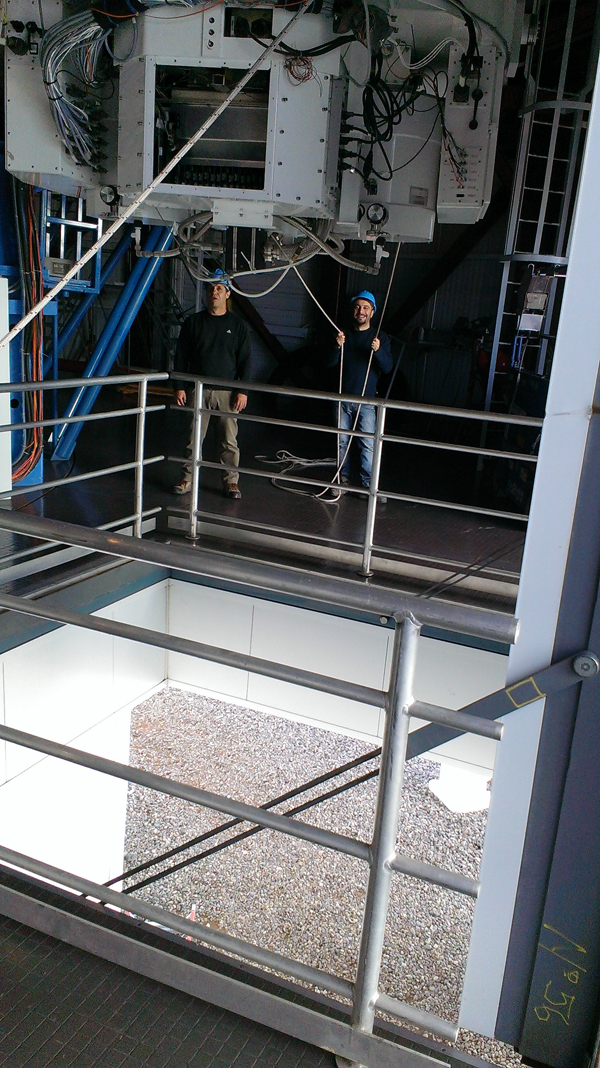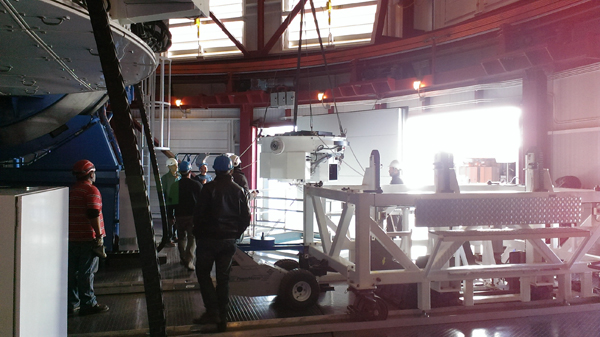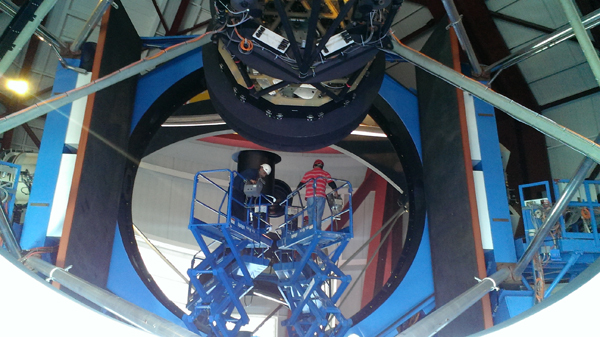 Then they had some time to squeeze in taking Clio2 and the MagAO NAS off the telescope before supper.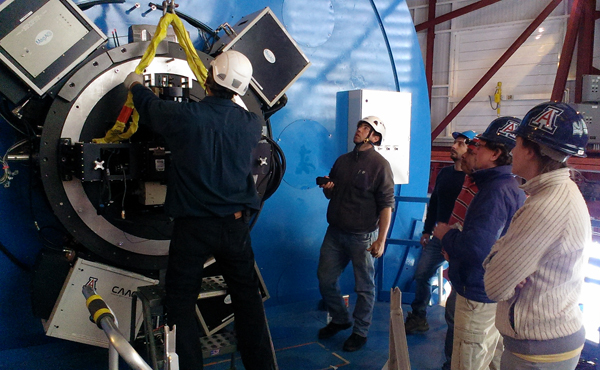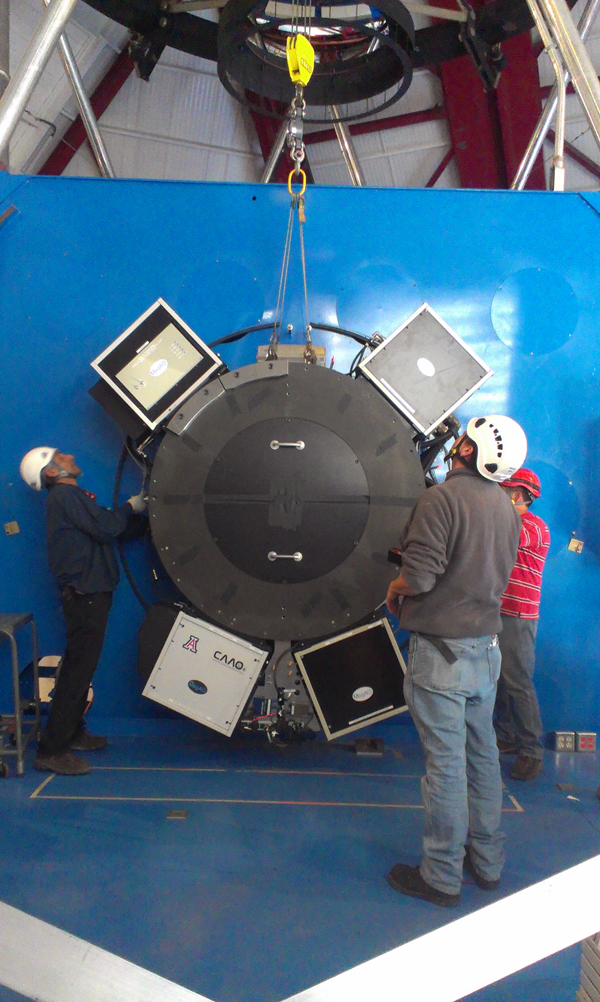 We parked them in the Aux.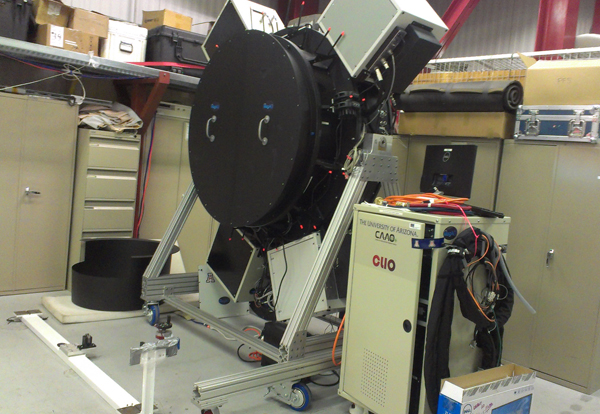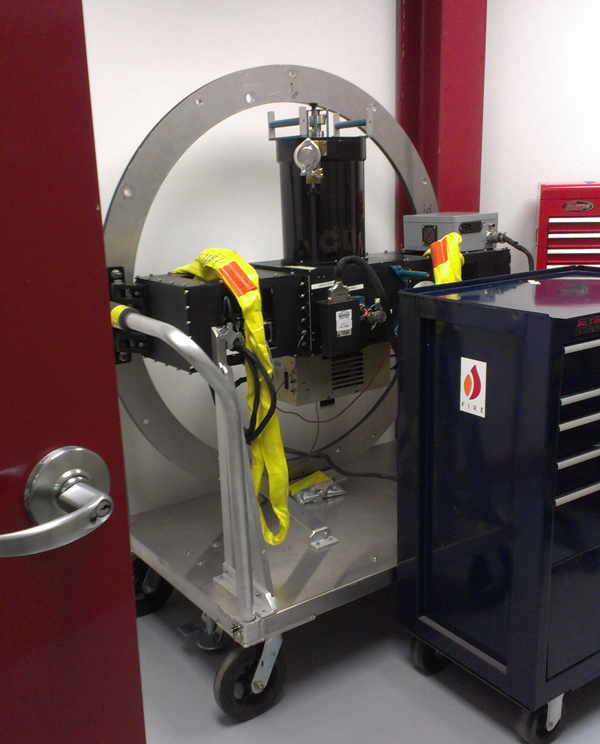 Earlier in the day, Laird and I accompanied the ASM down to the Clean room.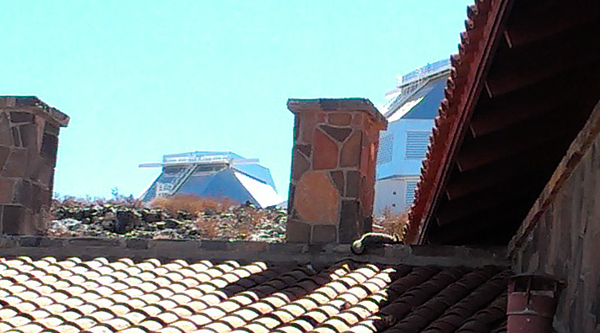 We had a final dinner, then packed up to leave.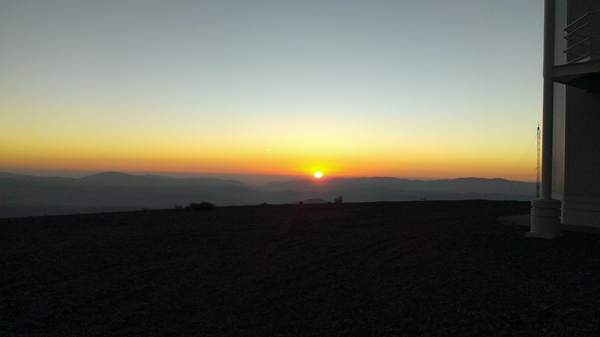 Song of the day: Zumba version

Song of the day: Electric Slide version