It's been my first time observing at Magellan and I hope it isn't my last! Everyone here at Las Campanas have been great, especially Katie and Jared, thank you guys for all of your help and company through the night shifts 🙂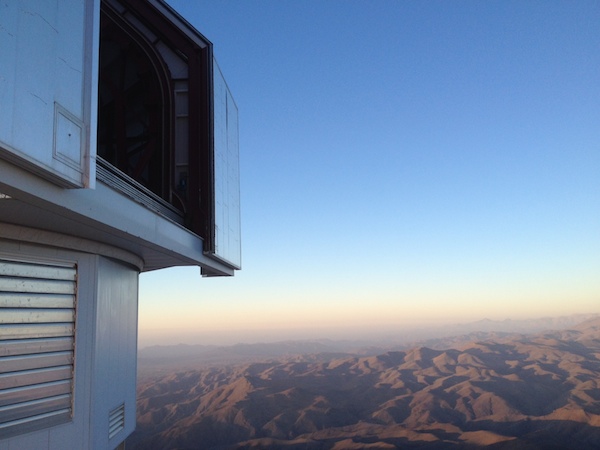 This was possibly the closest to America that I've been for a Thanksgiving, I'm not sure I got the full experience but I did get to join Katie for her thanksgiving dinner (traditional fish dish of course… – see pic below) and pop in on Jared's meal with all his family (via Skype).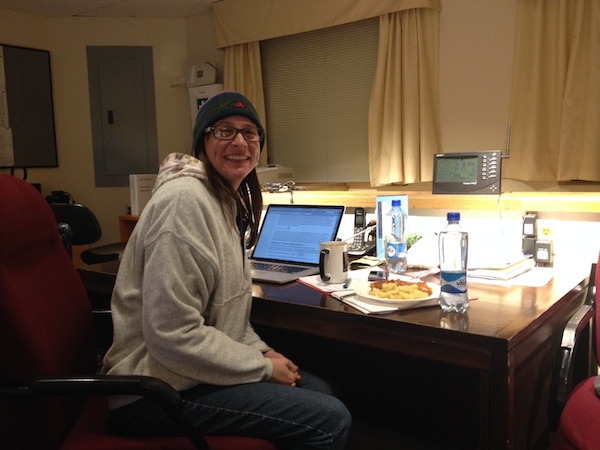 I have been especially thankful for the great seeing we've had tonight, getting down to <0.34″, but less thankful for the peppering of clouds now and then. I ran out to get a pic of MagAO and Clay in action during one of the observations, see below. The passing clouds can be seen as gaps in the star trails (or maybe a hopping Vizcacha).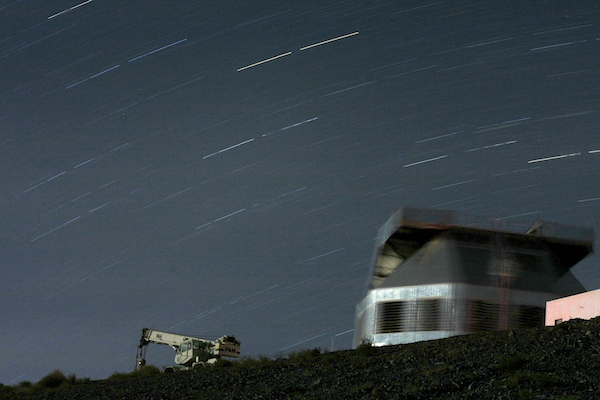 We tried to push the magnitude limit again tonight aiming at a couple of faint Brown Dwarfs but sadly i=17 is just too much. We had fun trying though!
MagAO's mascots have been spotted around the dome too 🙂 they can be hard to find though!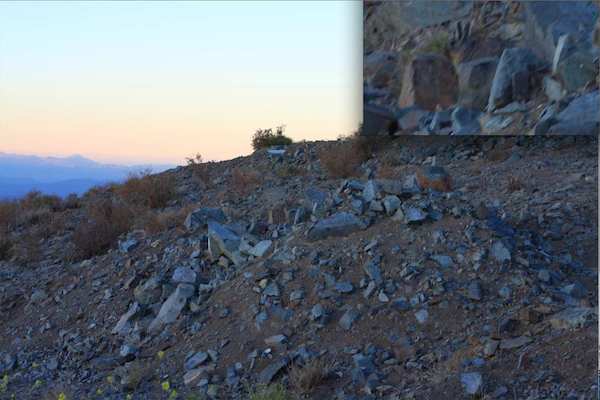 Happy thanksgiving everyone!