So Francois Menard finally left, and everything got better. We had our first clear, calm, good-seeing night of the run.
That being said, we had a communications problem with the ASM last night that probably can't be blamed on the weather. As always happens, such events happen after midnight on Saturday in Florence. It is also worth noting that we end up performing fairly major interventions as soon as Laird goes home. Anyway, Katie and I got up after about 5 hours of sleep to run some tests with advice from Italy. After a couple of hours of testing with the help of the LCO day crew, everything seemed to be fine and so we grabbed another hour or so of sleep.
Winds did pick up again right before dawn, and right now it's averaging around 30 mph with some gusts to 35 mph. But for about 11 straight hours, everything was MagAO-like!
Our troubleshooting two nights ago started here: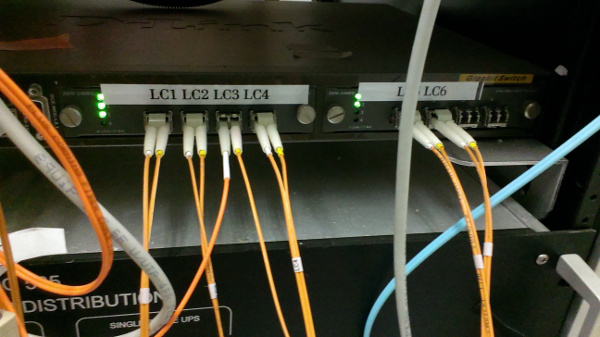 And in the afternoon included this: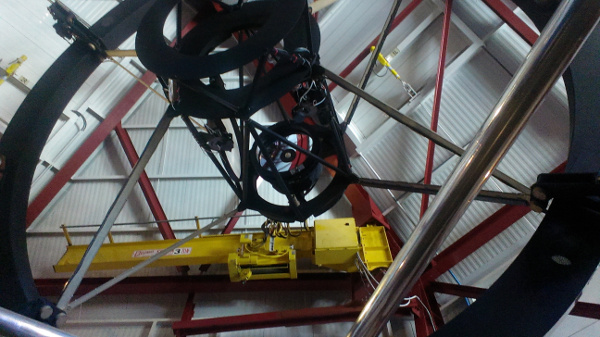 One of the amazing things about LCO is how well they take care of us. The Chefs noticed that Katie and I didn't show up for dinner (we were napping!), and sent plates up for us. Our TO Mauricio also made sure we had plenty of empanadas. Thanks everybody!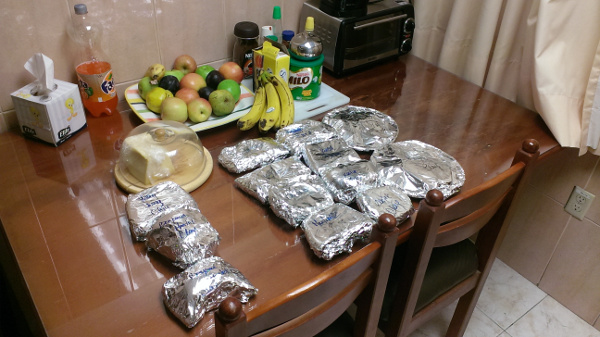 No green flash, but it was nice to see a clear-sky sunset.

Mauricio, just after we opened for the night: We have a problem (every head whips around). . .oh, it's empanada related.
Katie: there are so many empanadas down there I can't tell which is which