"Maria makes the mountains sound like folks were up there dyin'"
We've already used up some of the best wind songs, and we're just getting started. I saw at least one gust of 64 mph on our wind gage up here at Clay. The LCO weather page doesn't go that high: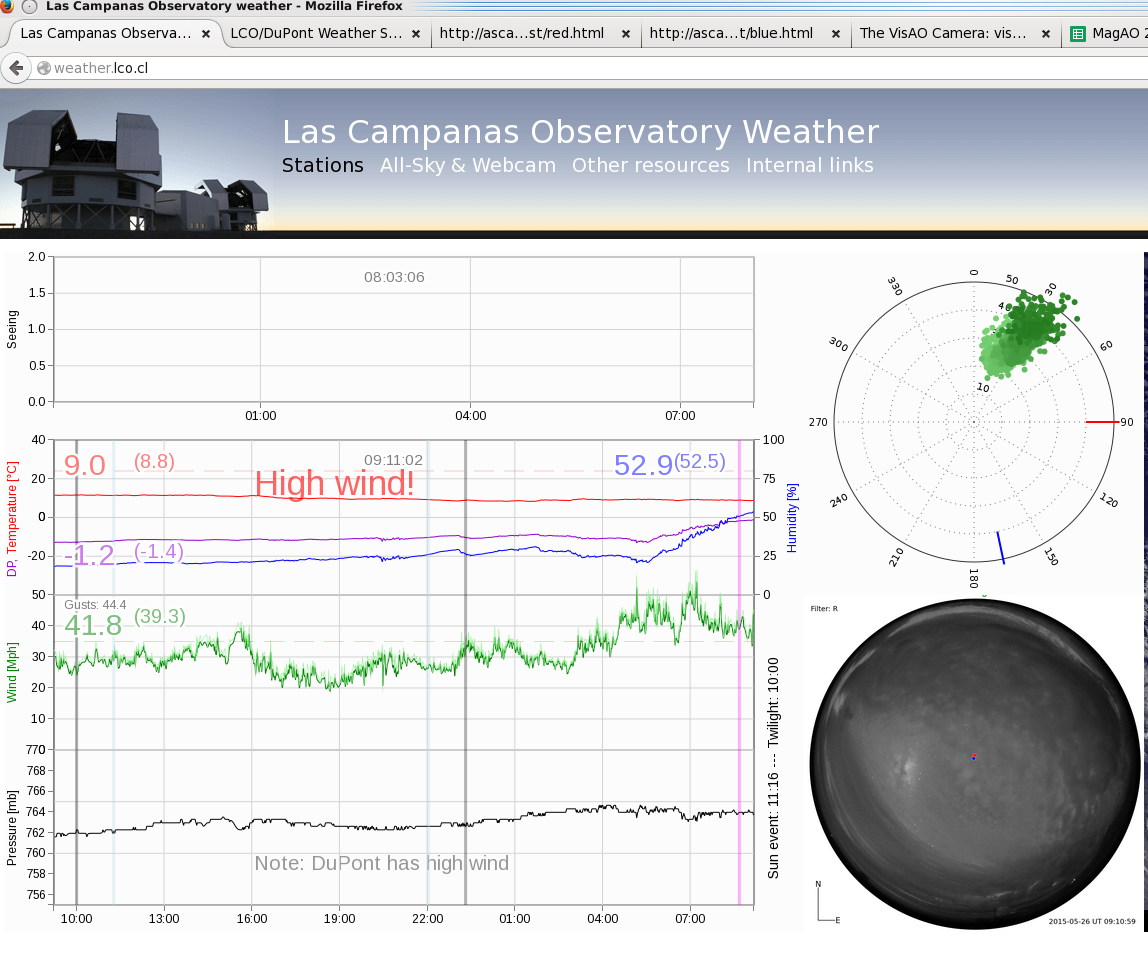 Down at the 100″ DuPont telescope, they were getting hammered by high 60s (mph) for hours. We still haven't reached the MagAO record. Maybe tomorrow.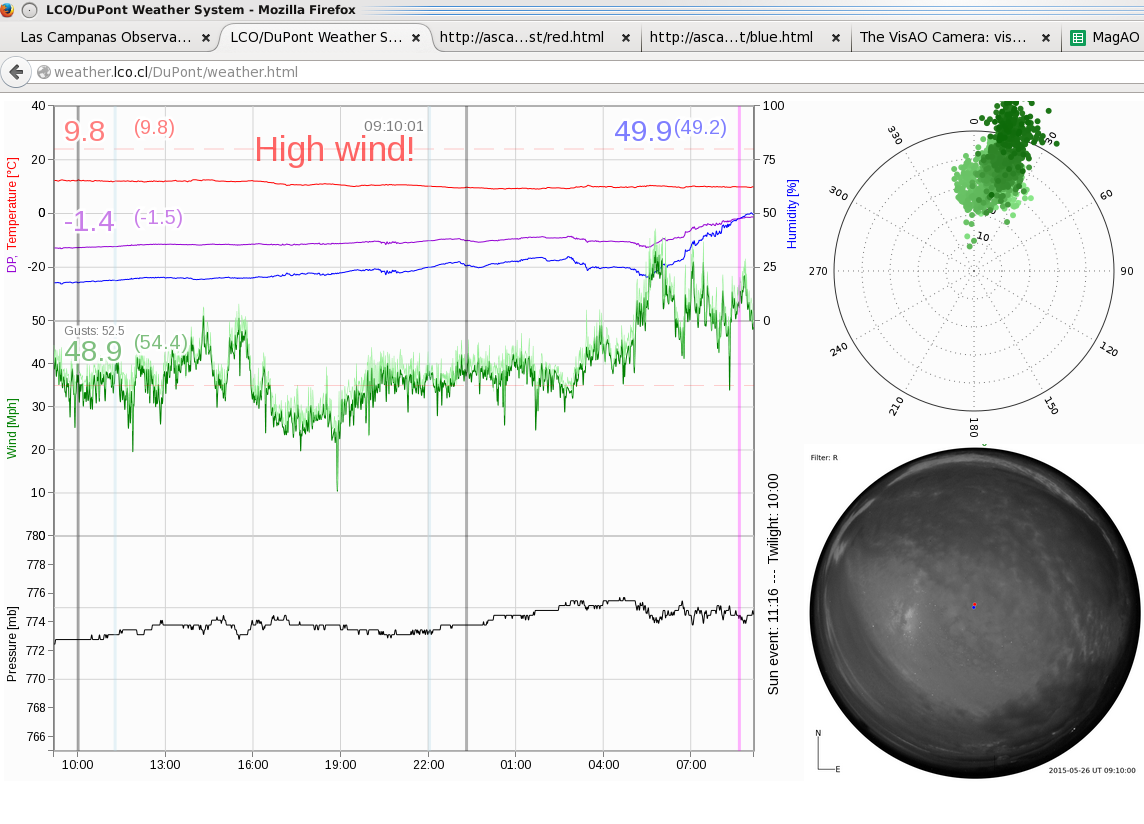 I made this recording in the dome tonight while winds were over 50 (it's not your computer, the lights were off).