Hello Everyone,
Having just finished up three nights over in Baade, the MagAO team has very hospitably welcomed me (Kate R.) as their guest tonight.  As you may have heard, last night didn't go so well, giving Katie and me the opportunity to poke around in the Baade dome at 1am: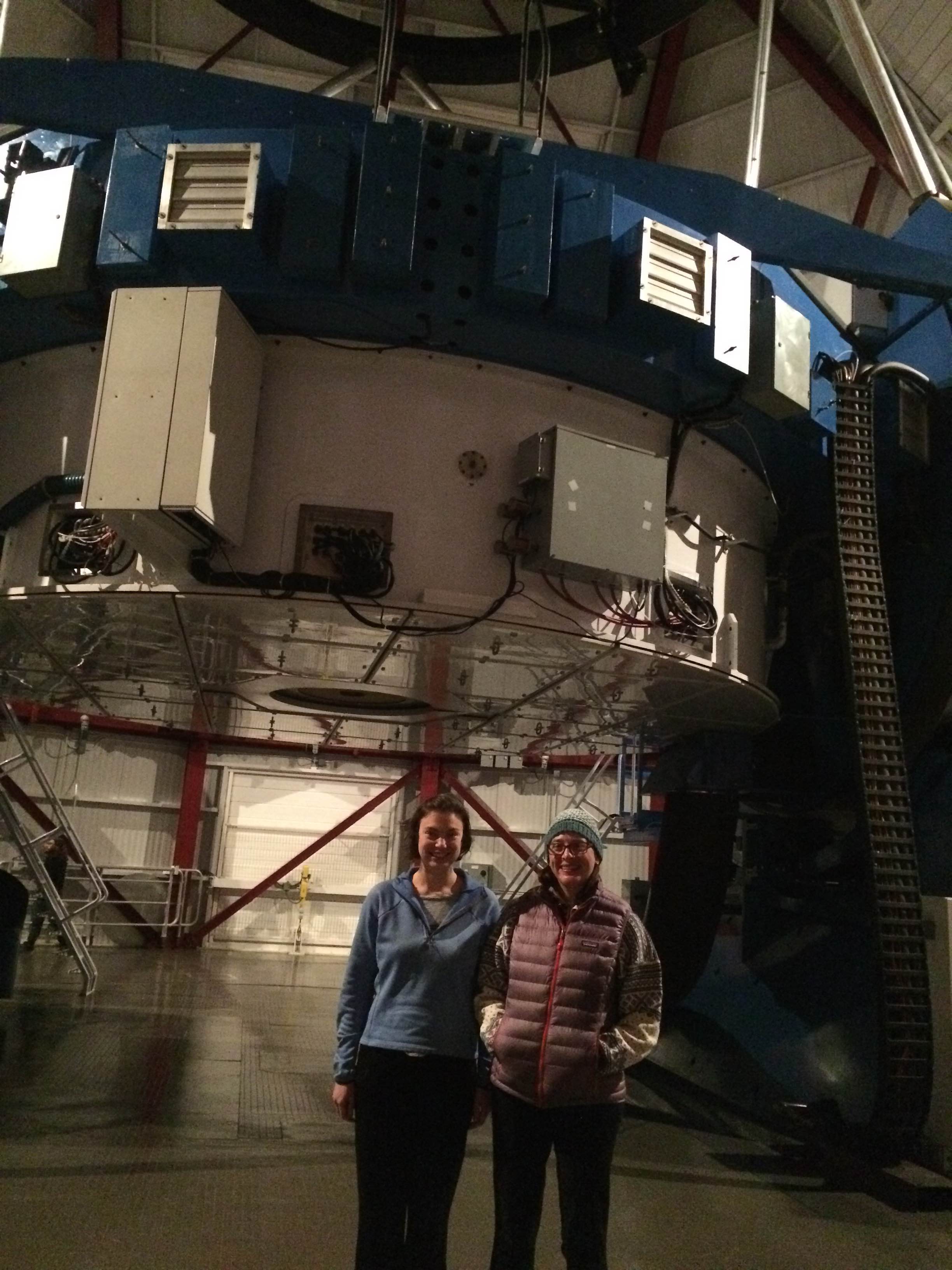 Fortunately, today the clouds have slowly dissipated, although not before painting us a beautiful sunset: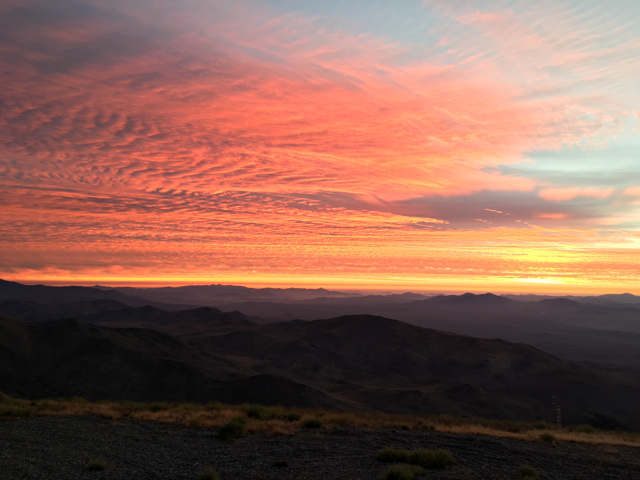 Just after sunset, Katie took me into Clay, and showed me the MagAO team's handiwork.  Although I wasn't sure how to feel about the LEDs on back of their secondary poking out of the dome in the middle of the night, altogether it was an impressive sight.  Made me wish I were one of these cool instrument builders myself!
Anyway, after the tour we had a quick Hanukah Baruch by Alycia:
And then it was down to business.  Actually, there was some waiting around as those clouds moved along, but my understanding is that there has been serious data collection happening for several hours now.  (I must admit to being a bit distracted by my own data as all of this was going on.)
Re: tonight's musical selection, I must first offer my sympathies to any of you who may have found yourselves tricked into watching Kate F.'s video.  One of the many confusing aspects of that selection was the incongruity of the music and the stark gas station / desert setting.  I obviously didn't understand the lyrics, but the melody reminded me of 5th grade choir.  Working with that theme, I googled "incongruous music videos", and this was the top hit:
I hope you enjoy it as much as I did!
I'm headed out tomorrow, but it was a great privilege and great fun to be able to join the MagAO party this week!  Here's wishing them the clearest of skies and the best of seeing for the rest of 2015B.