Mark Phillips commented, upon seeing me at lunch, that us AOistas always look "so fresh when you get here." That implies that he has seen me look "not fresh". It's fair.
Laird made it today, and Katie is in the air.
We're hard at work getting ready. This time, we have also begun preparing for "MagAO-2K". This is an NSF funded project which will improve performance of MagAO. You'll be hearing lots more about it in the coming days, weeks, and months. For now, I'm working on getting our wavefront sensor camera tuned for running at 2000 frames per second. We're also installing a new field stop stage for VisAO, and we have a new very high speed camera that we are going to use on this run to measure vibrations.
Here's my first sunset picture of 2016A: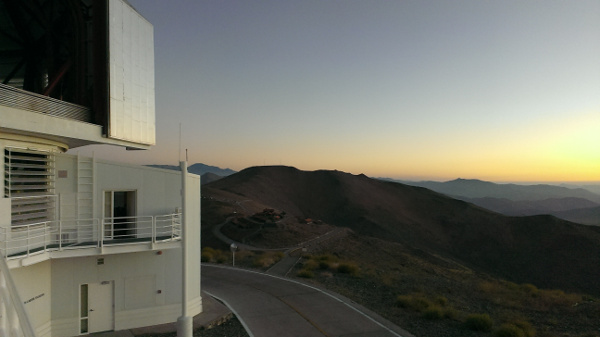 Today's video is very astronomical, and even looks like it was filmed at a digital LCO. The coolest part, however, is the exploding GMT.