Today was the first full day for our expanded team. After a long 2 days of travel, we got a lot of good sleeping and working accomplished. Oh, and Laird's suitcase arrived — it's nice to have toiletries!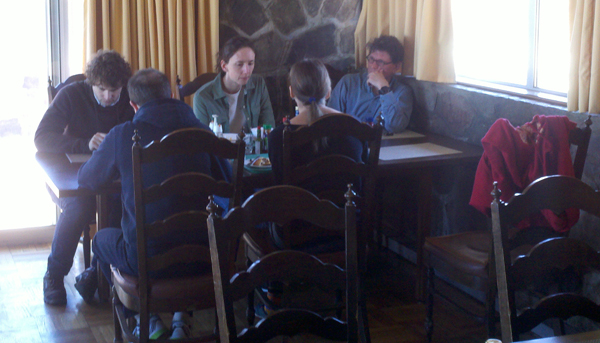 Today Marco and Alfio checked that the ASM cabinet powered up and that the system looked OK.
Yesterday the spic-and-span primary mirror was re-installed in Clay, and last night our telescope was collimated: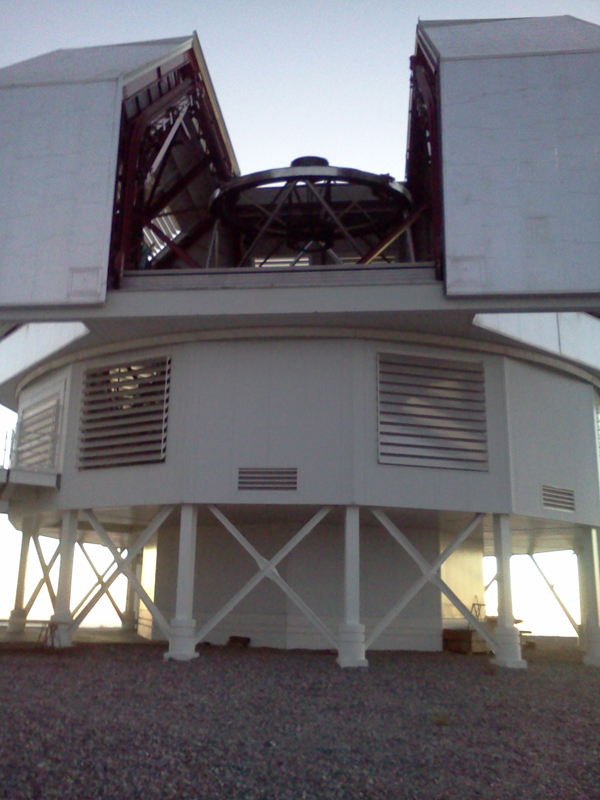 Today we moved the ASM from the clean room up to the Auxiliary building at the top of the mountain.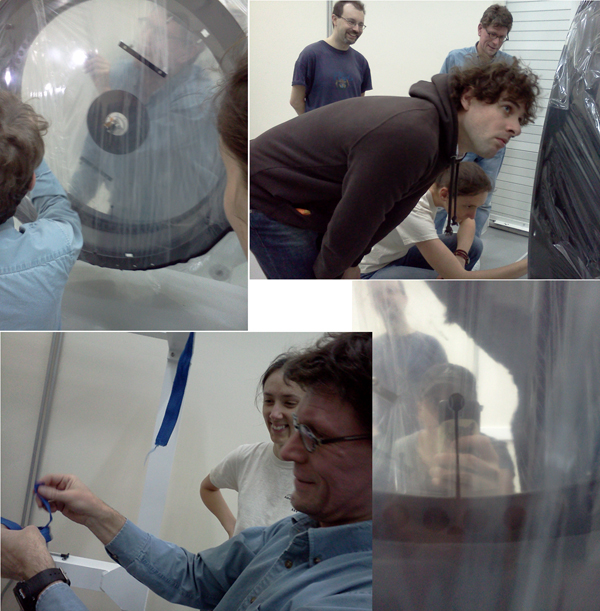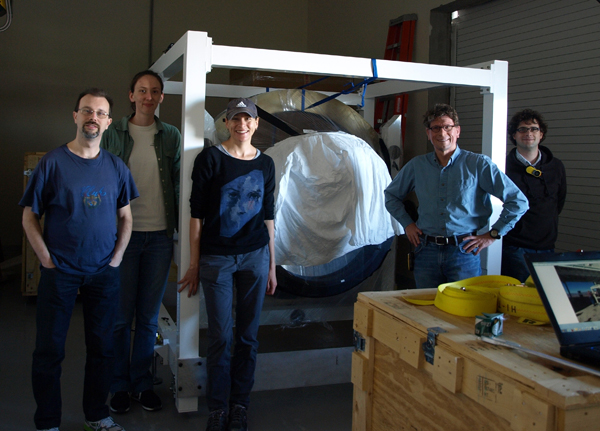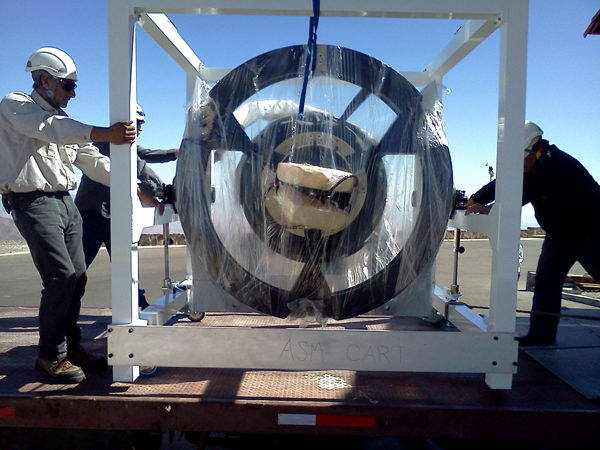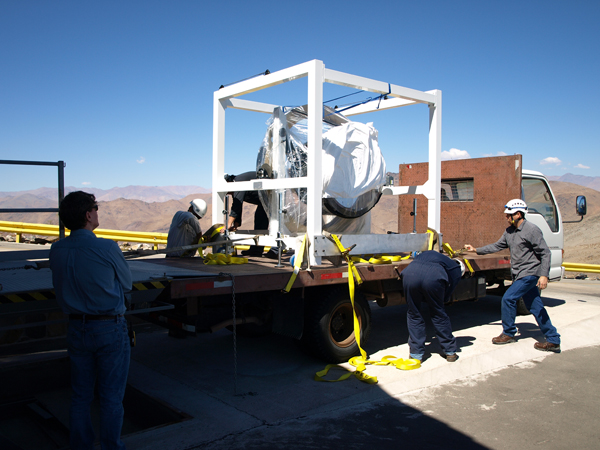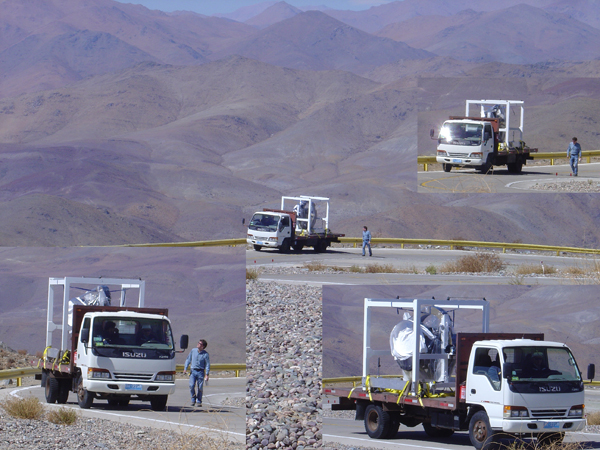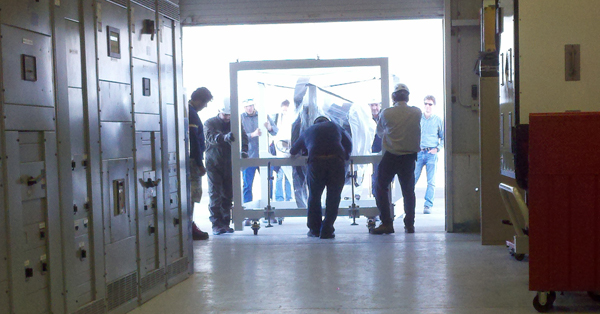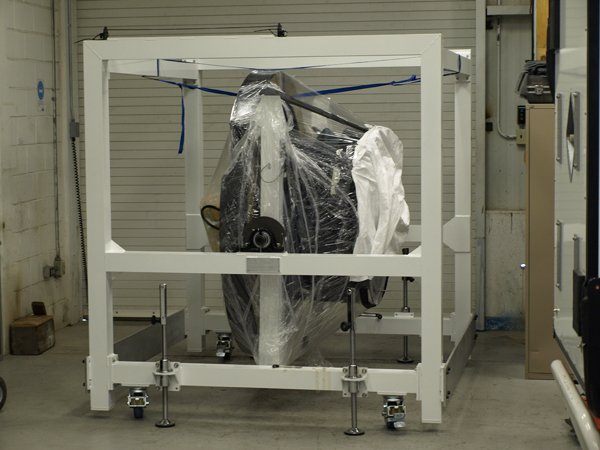 This morning Gabriel began cooling Clio with liquid nitrogen: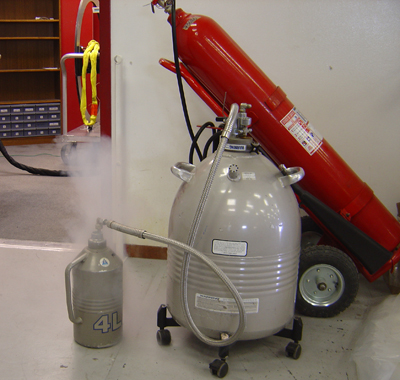 Vanessa got to work monitoring the instrument and updating its software. Here she is connecting the motors last night: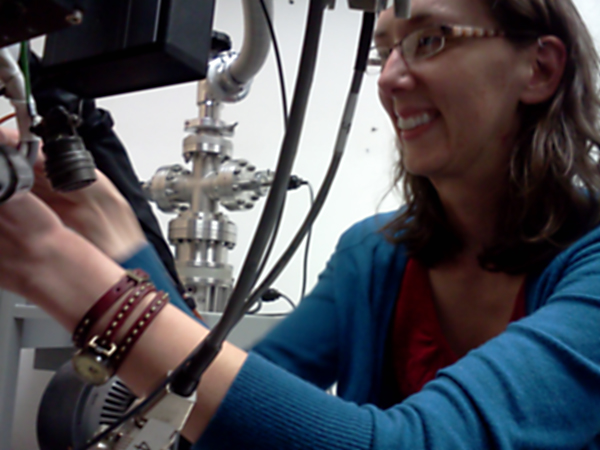 Gabriel from the day crew filled Clio during the day, and Vanessa and I filled it after dinner, in order to speed it on its way down to 77 Kelvin: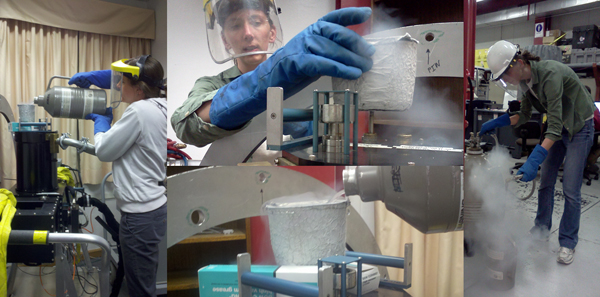 Here is a video:

Laird, Jared, and Vanessa cleaned the optics in the W-unit and Clio dichroic with soft lens brushes today: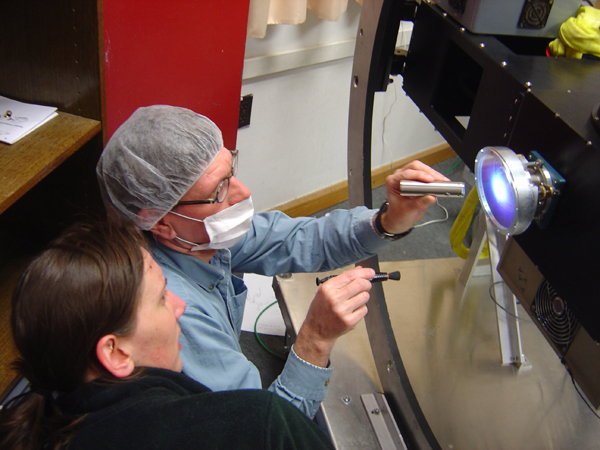 This morning Jared saw a guanaco, looking quintessentially Andes: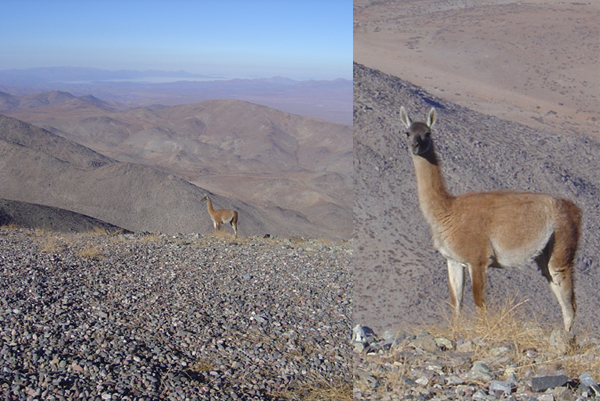 Vanessa and Jared saw a bird in the Aux: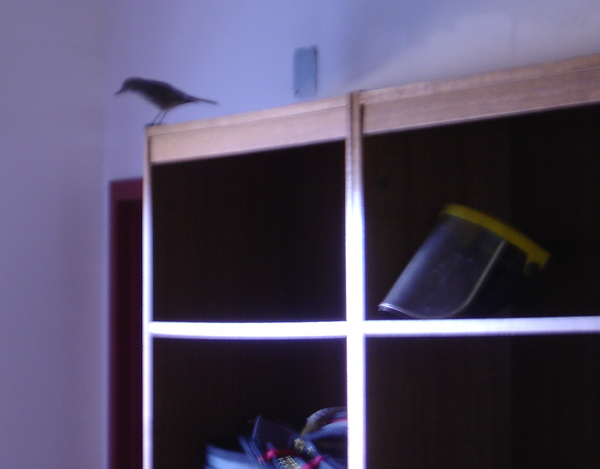 Then this afternoon, Jared and I saw two burros, very appropriately for Palm Sunday: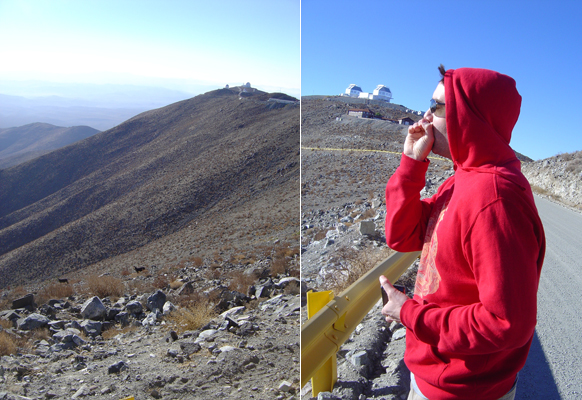 Quotes:
"To the nunnery!" –Tyson, heading out after the morning meeting.
"You get them in your mouth!" –Laird, talking about moths at MMT (fortunately, not a problem here!).
"It's ballpark super-well cooled down." –Vanessa, reading the Clio temperature gauge.