This keeps happening to me. Last time it was Harvard. Today the Arizona Wildcats went to Ann Arbor to play the Michigan Wolverines in men's basketball. So of course, there was a Michigan instrument parked right next to the MagAO NAS in the Aux Building. In this picture you can see part of the "Michigan/Magellan Fiber System", or M2FS.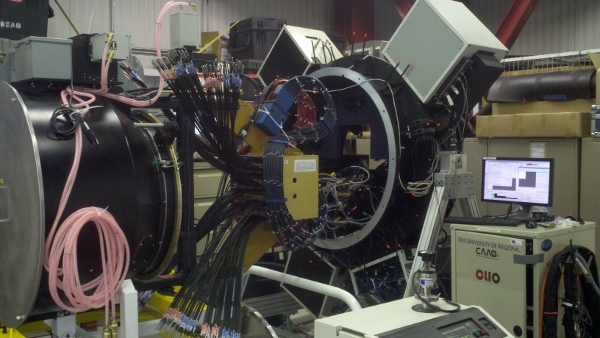 I could only watch on espn.com, but it was a great game, going down to the last 2 seconds. Arizona won 72-70. A tough road win for the newly minted #1 team in the country. Bear down.
When I wasn't frantically refreshing my browser, I got some work done. I think we have a plan for how to change out our infamous Y-stage motor, and have a support block being made to order. I also got our atmospheric dispersion corrector (ADC) control software debugged (I think — I thought that before too), and started upgrading the VisAO control computer software. More on that tomorrow.
I had never seen liquid nitrogen being delivered to the summit. I'm moderately impressed that this truck made it up to the top.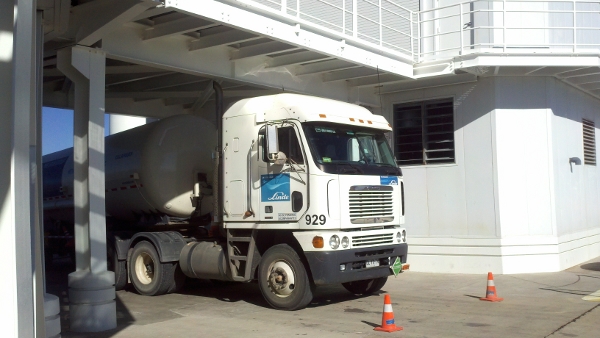 There are 3 century plants (agave) with really tall flower stalks around the lodge. Here's one reaching for the sky: