The PI got hit with a rock this morning. That's how hard the wind was blowing. He's o.k., and the wind has died down tonight.
I'll let Marco update us on progress with fixing the TSS. For now here are a couple of pictures of the work being done there: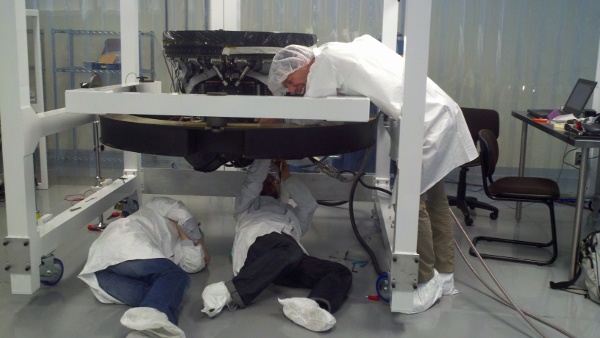 Laird and I finalized the alignment of the W unit tonight. It looks like none of the components shifted during shipping so we don't have to re-align anything on the board – a big relief. We also took a set of readout noise measurements, with decent results. Things are as good or better than they were at Arcetri. For the AO-nerds out there, the CCD 39 (our WFS camera) is turning in around 9 electrons RON at 1 kHz frame rate, and roughly 4.2 to 4.4 electrons on our slow (~100 fps) mode. We had both cameras running and were modulating during these measurements, so we fell pretty good about them.
A few pictures of the WFS in the NAS: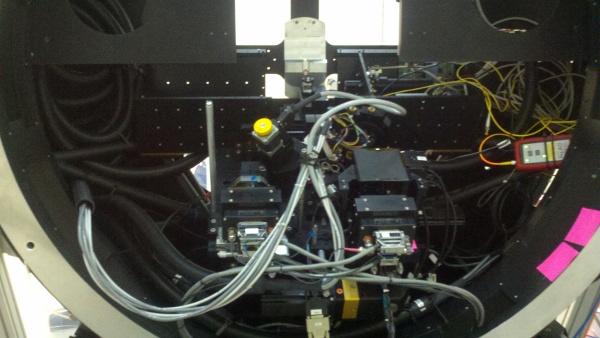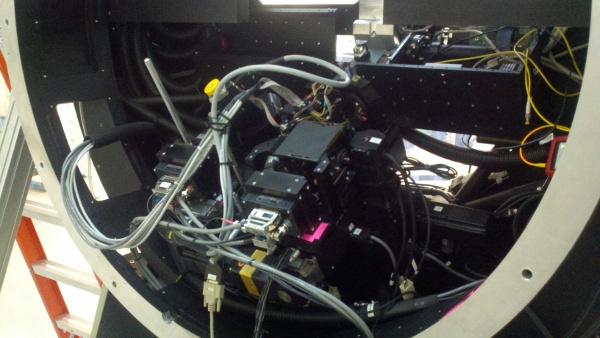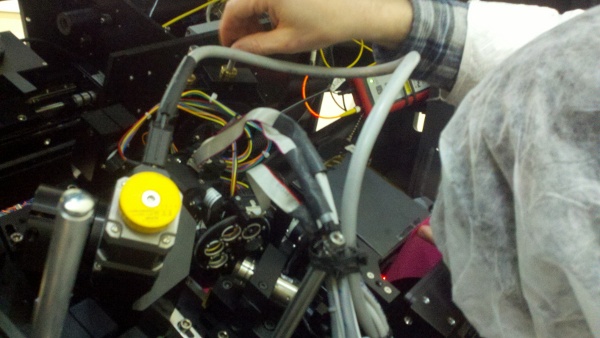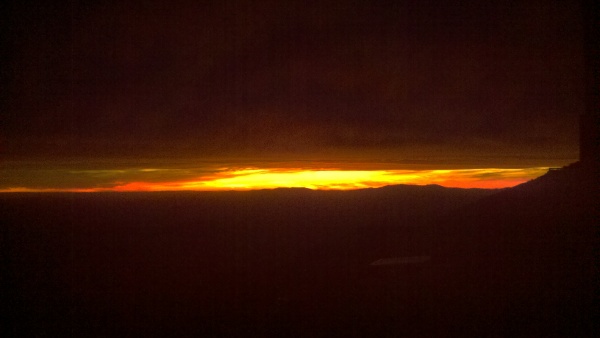 Some good quotes from the last 2 days:
"It's pretty hard to keep VisAO down for more than an afternoon." (Jared Males, spectacularly wrong)
"No! I want this to be a bonding ritual between us – and you know we're going to do this every time we come up here." (Laird Close, after Jared whinged about taking the same measurement for the 427th time in the last year).
"My attiude is when something is unknown, take the conservative choice, so fix it." (Armando Riccardi, the ASM man)