So the fellowship I used to fund part of grad school has supplemental funding for an internship at a "non-academic institution" — basically not a university. I applied for it to fund a 6-month excursion to NASA Ames in San Jose to work with Dr Natasha Batalha on modeling exoplanet atmospheres for future reflected light imaging of exoplanets. I rolled out of town with 6 months of stuff and my dog this morning.
But I didn't head straight there. So you see, my labrador Lani is every bit a labrador. The most important things in the world are water and the ball, especially water + the ball. So I took my desert dog to San Diego today to hit up their dog beach; I'm pretty certain she's never seen waves or salt water. I haven't been to San Diego since back in my Navy days in 2008 (I did also visit Coronado Island and peep for aircraft carriers in port). I'm just staying the night and then heading up to Big Sur area tomorrow, eventually reaching San Jose on Monday.
But you're not here to listen to me blab, you're here for the dog pics. So here you go, enjoy pics of my dog having her best day ever.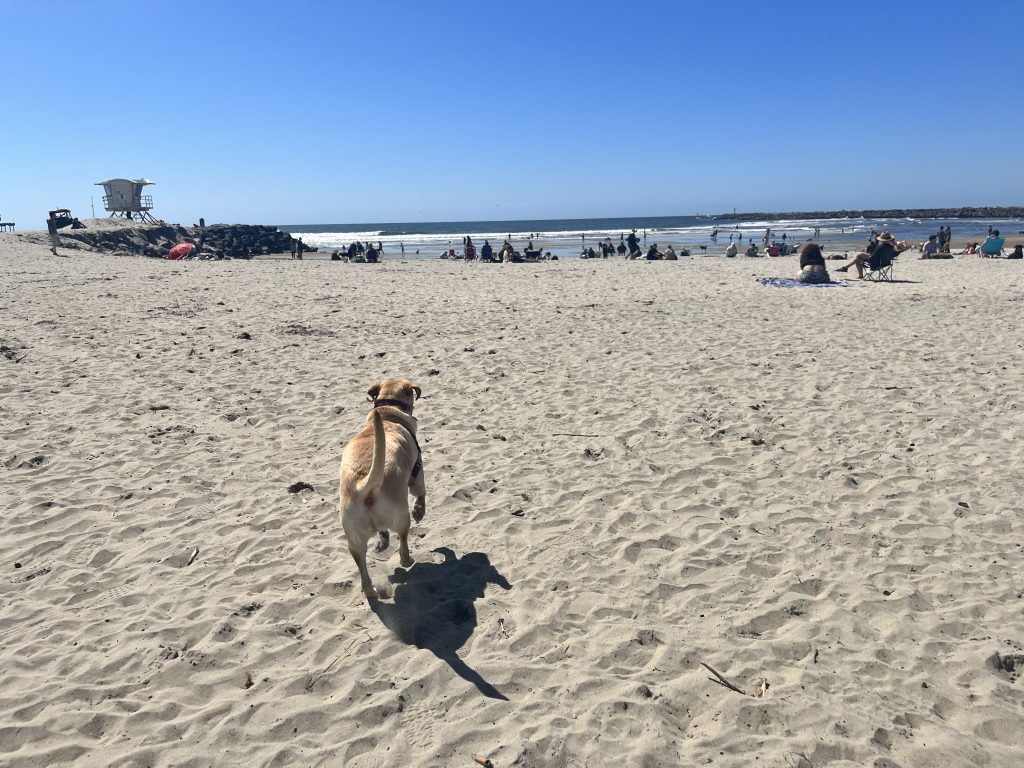 Unbridled joy at realizing where we were
She just kept running in and out of the waves:
Takes the waves like a boss:
---
The song of the day is 9 minutes of the Happy Dog Song: