So it's finally time to write my first blog post! My name is Alex Hedglen and I'm a 3rd year Optical Sciences PhD student at the University of Arizona! I've been involved with MagAO-X for the past couple of years, mainly helping Laird with the optomechanical design and alignment of the instrument. My first year project was to design a compact K-mirror (A.K.A. "derotator") for MagAO-X, which you may see a blog post for in the future!
This is my first time here at LCO, and so far I am loving it. Clear skies every day, mountains as far as the eye can see, telescopes, amazing food, and fellow astronomers to geek out with…you really could not find a better place to do astronomy. It's "astronomy wonderland" up here.
Today we unpacked MagAO-X, and it went very well. All that engineering and planning really came into effect today. We started the day with a group meeting at 9:00am, with PI Jared Males going over the unpacking procedures for the day.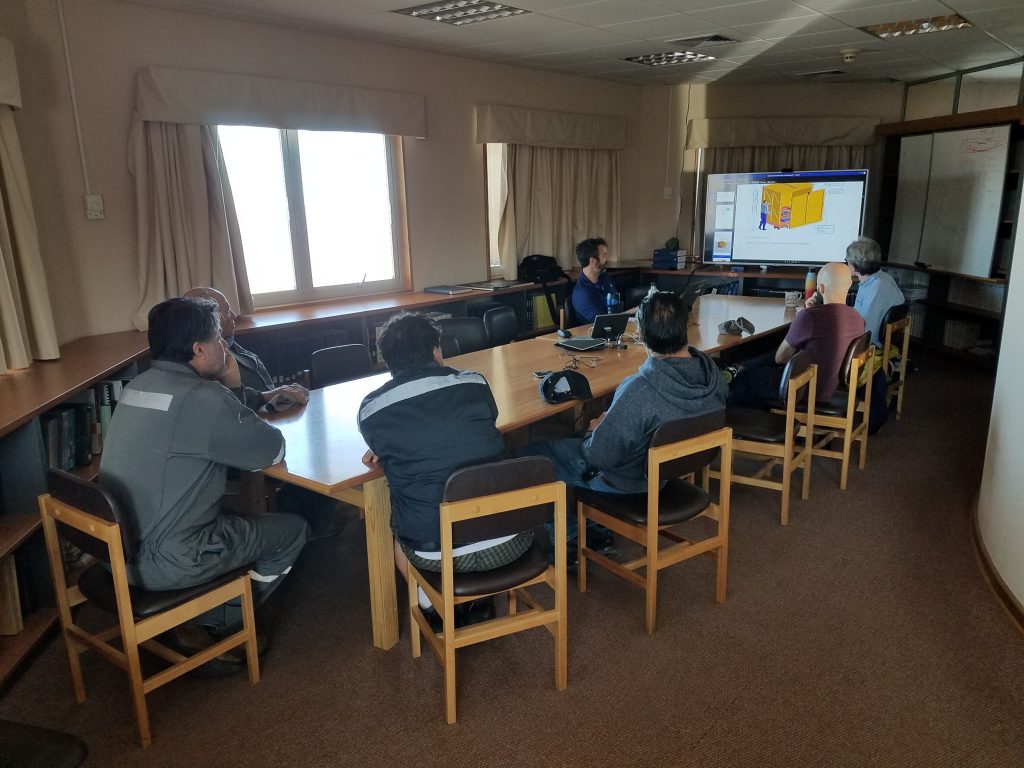 The first step of the day was to unpack the electronics rack, which we brought inside the unpacking room yesterday. Immediately after we started lifting the box, the crane broke down! But luckily the LCO mechanics fixed it within the hour, so we were right back on track.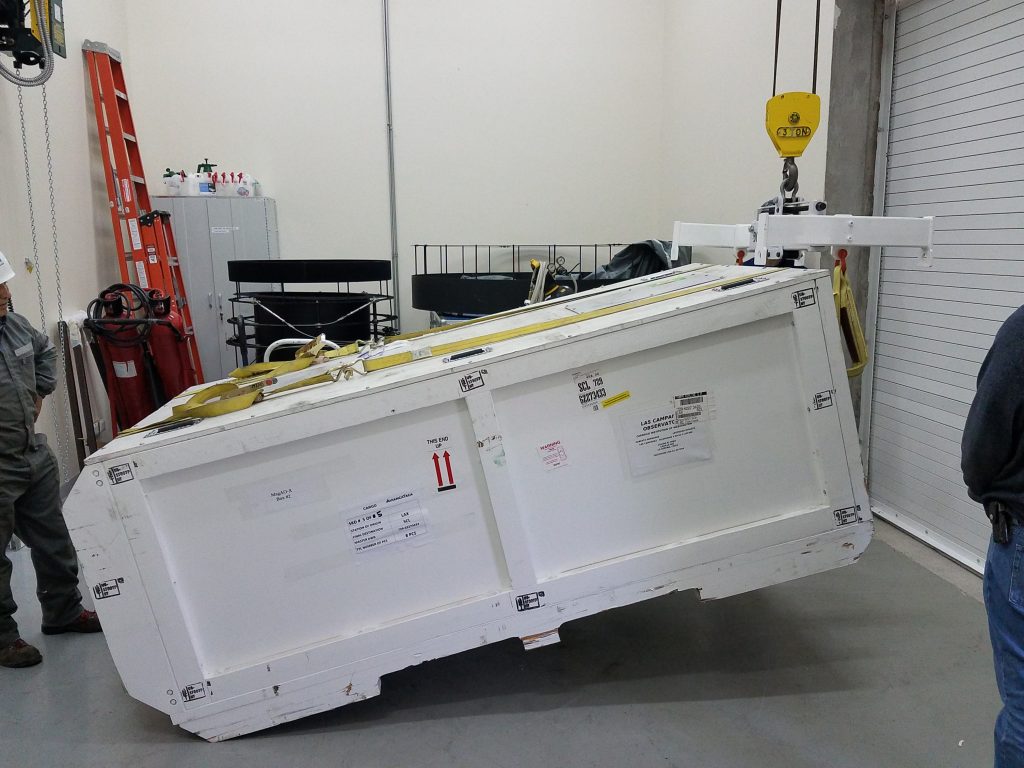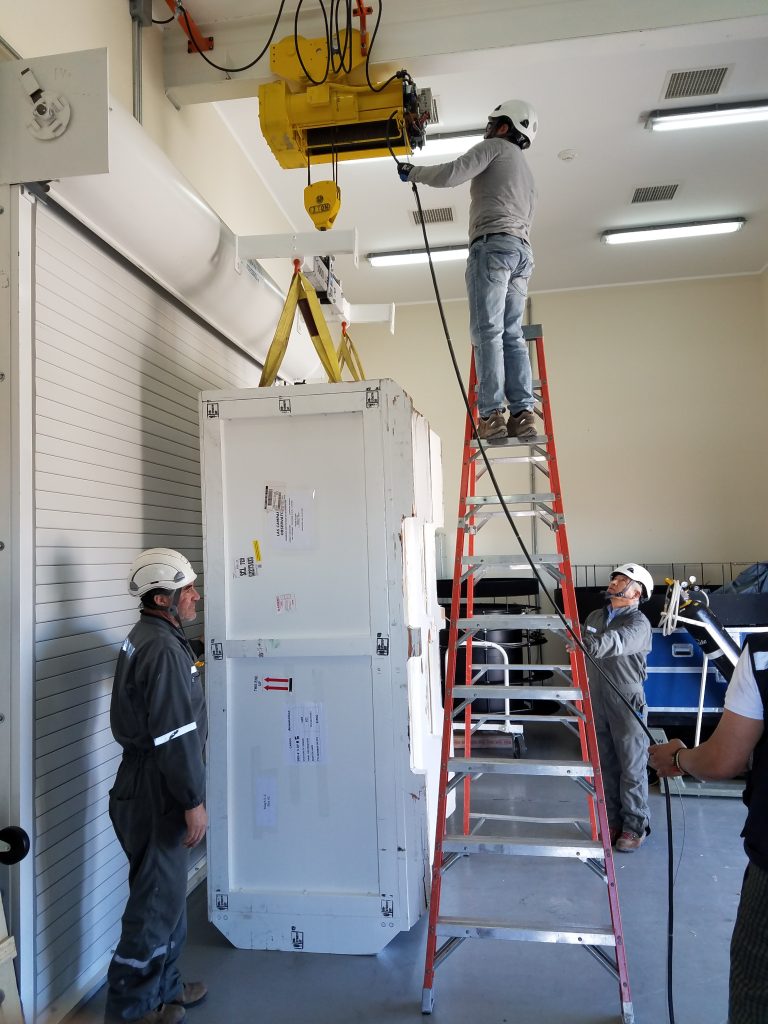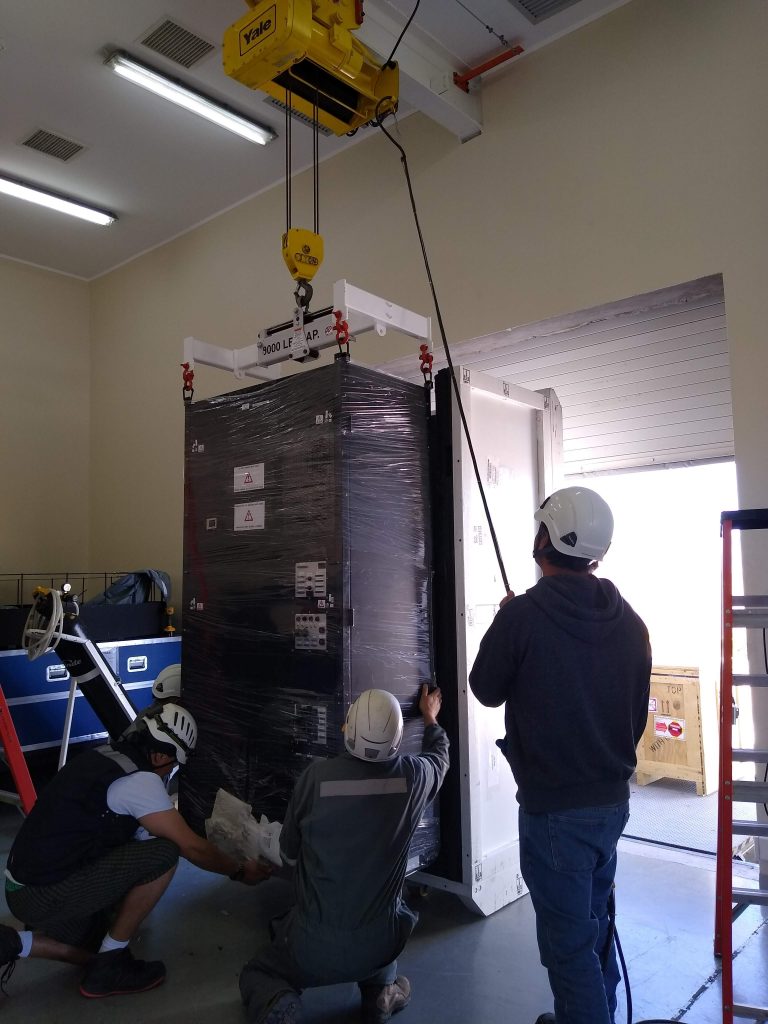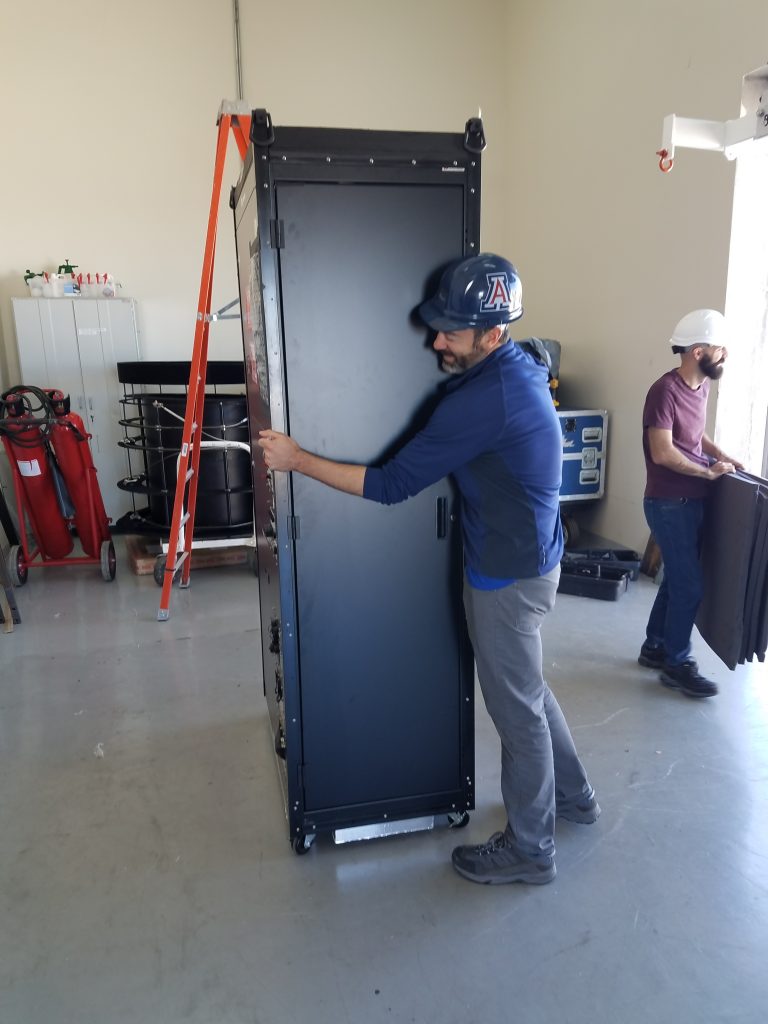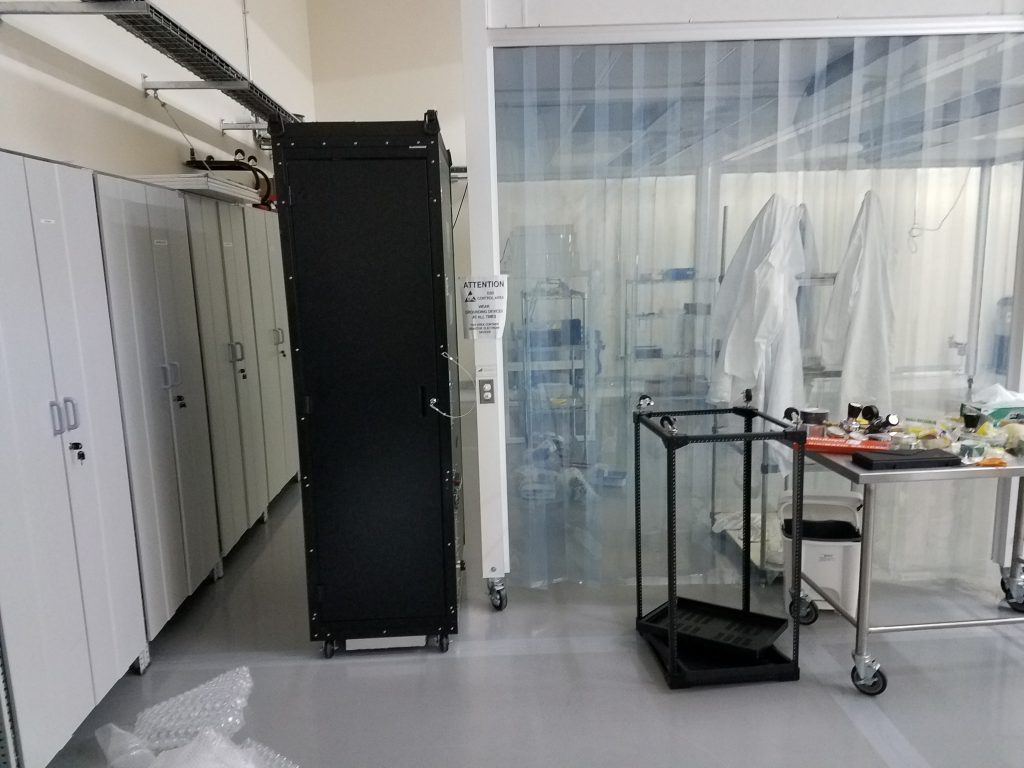 Once the electronics rack was safely unpacked, it was time to bring in MagAO-X! The instrument was left outside overnight, so once the electronics rack was out of the way, MagAO-X was brought inside.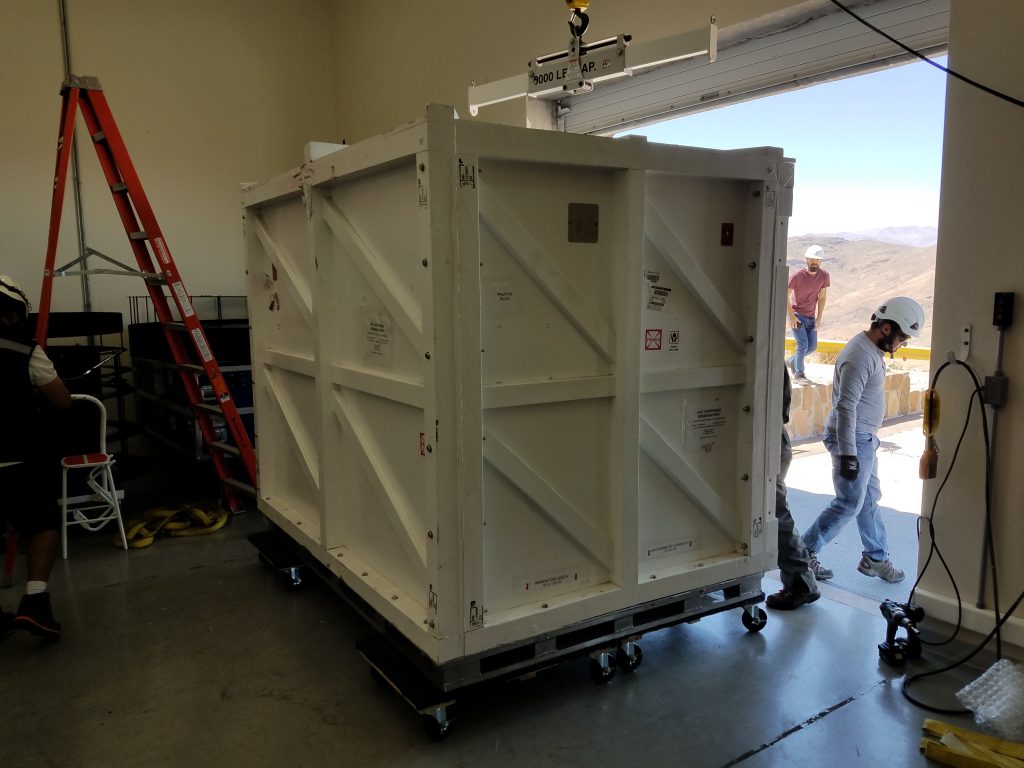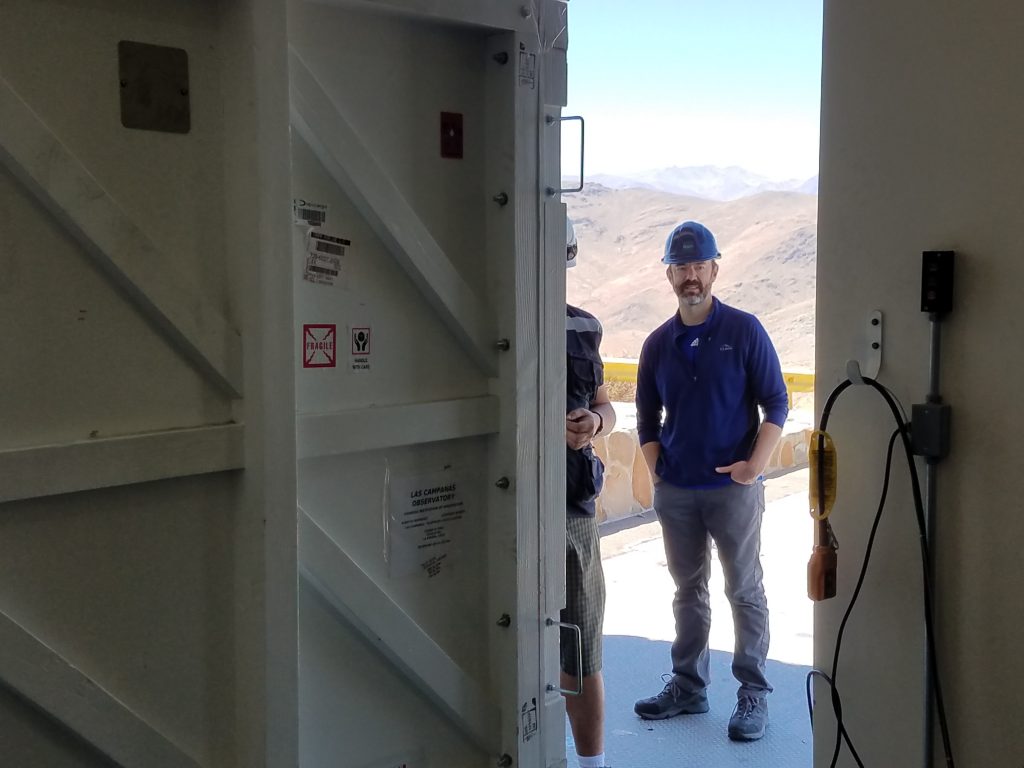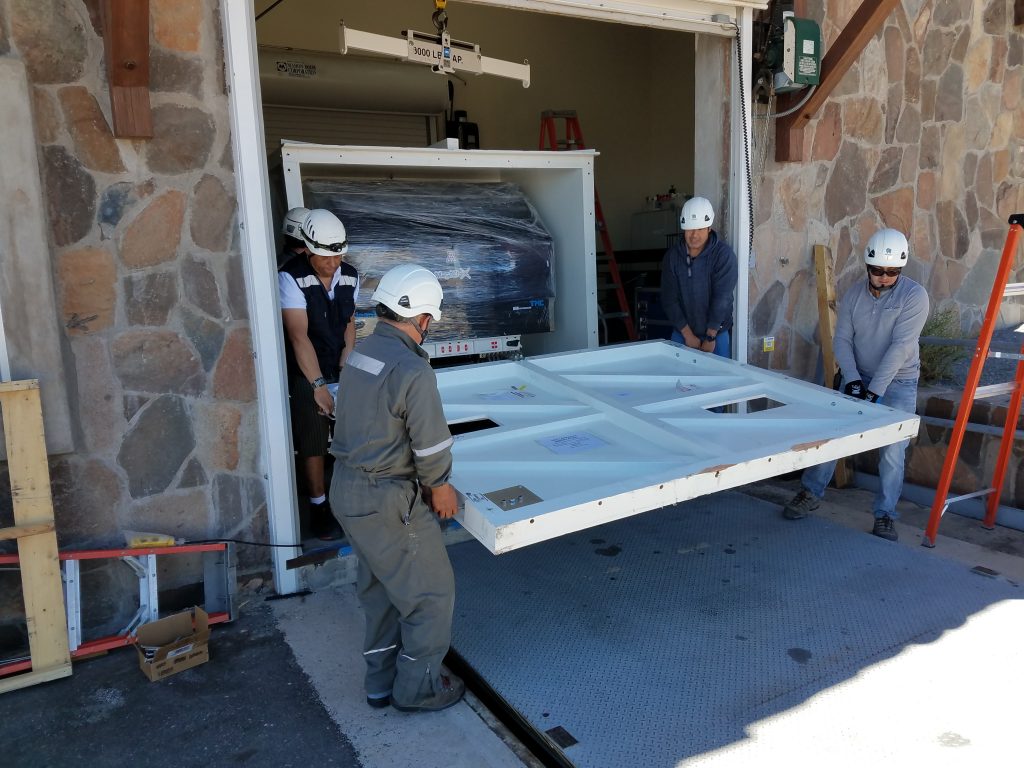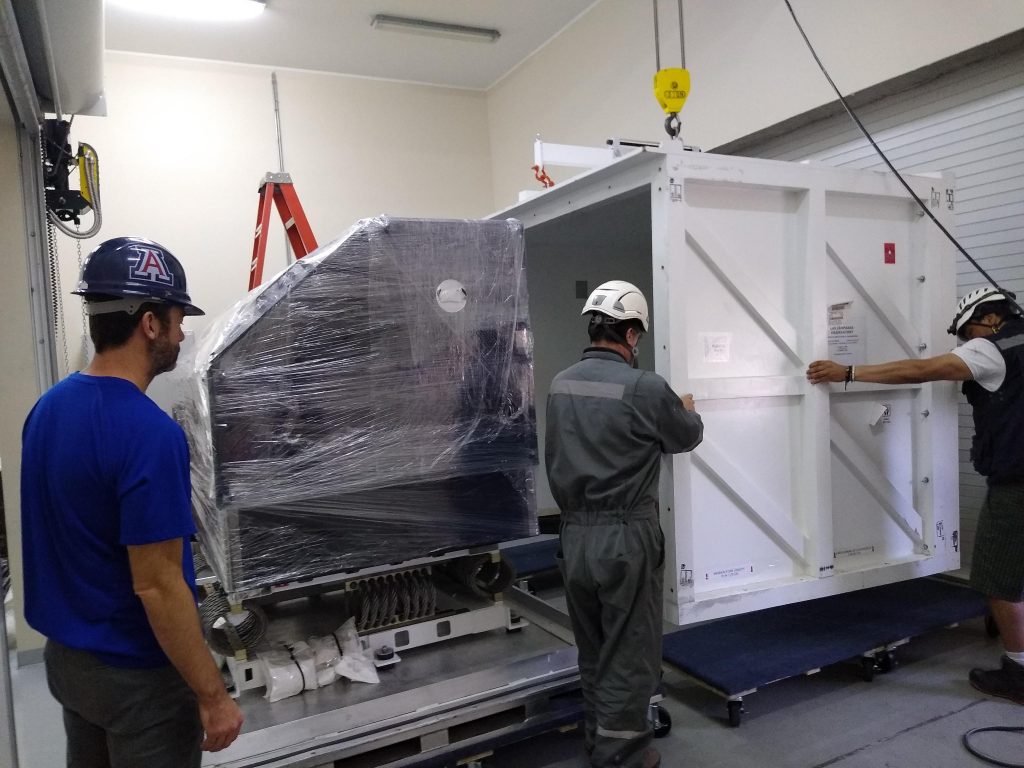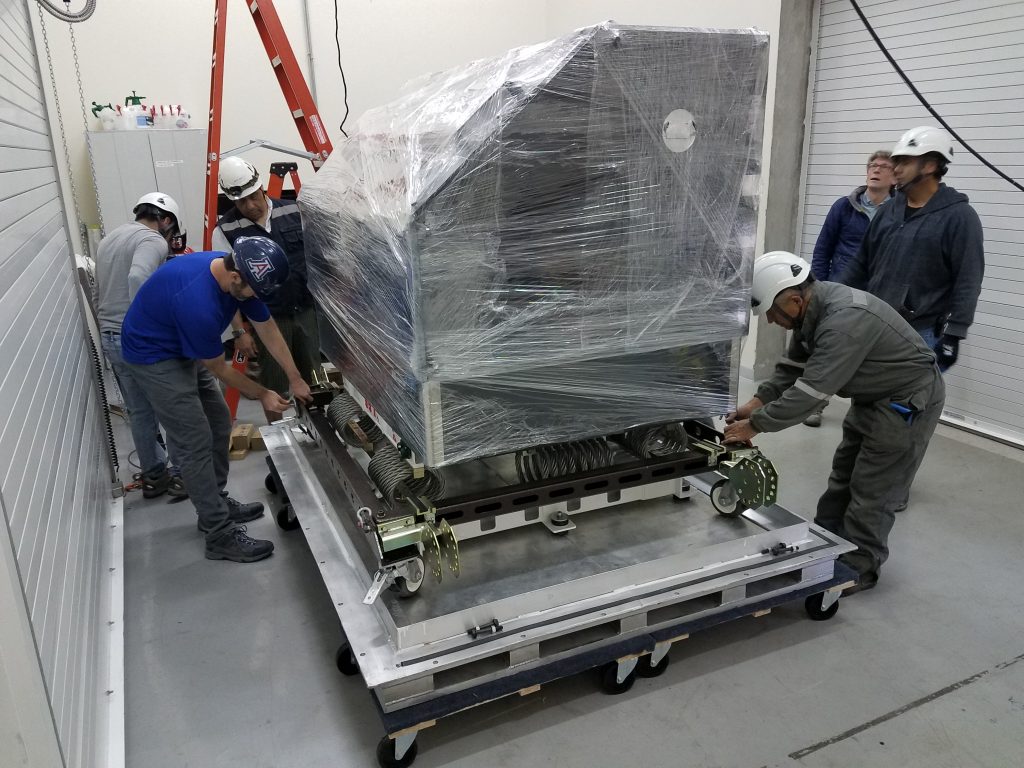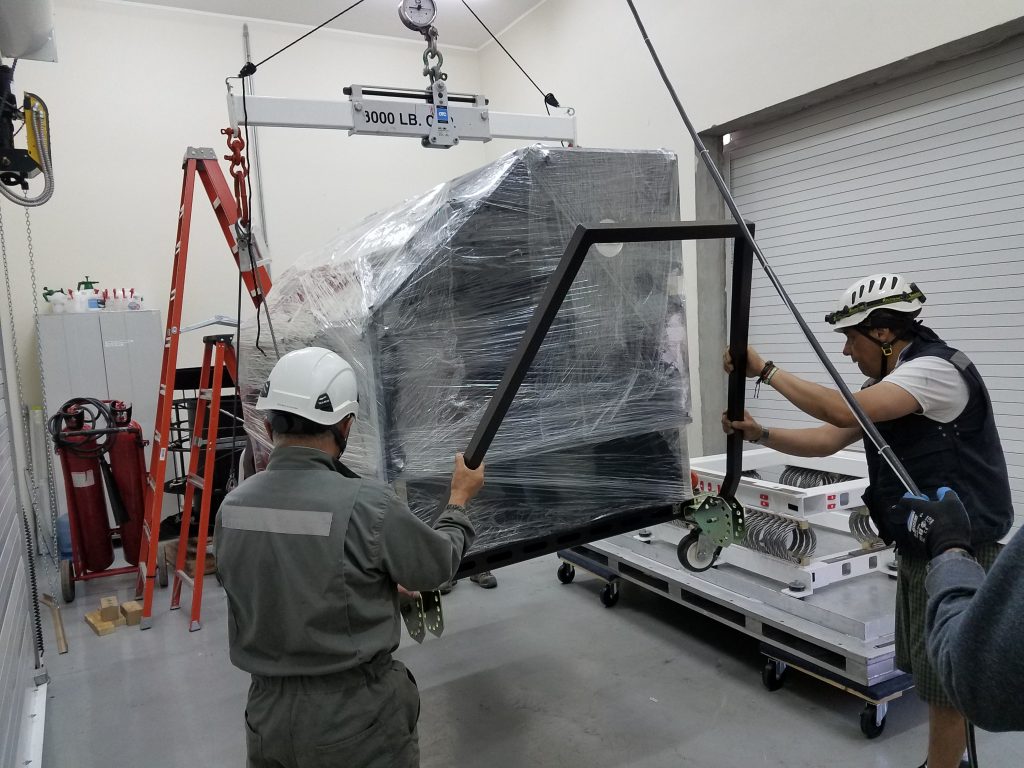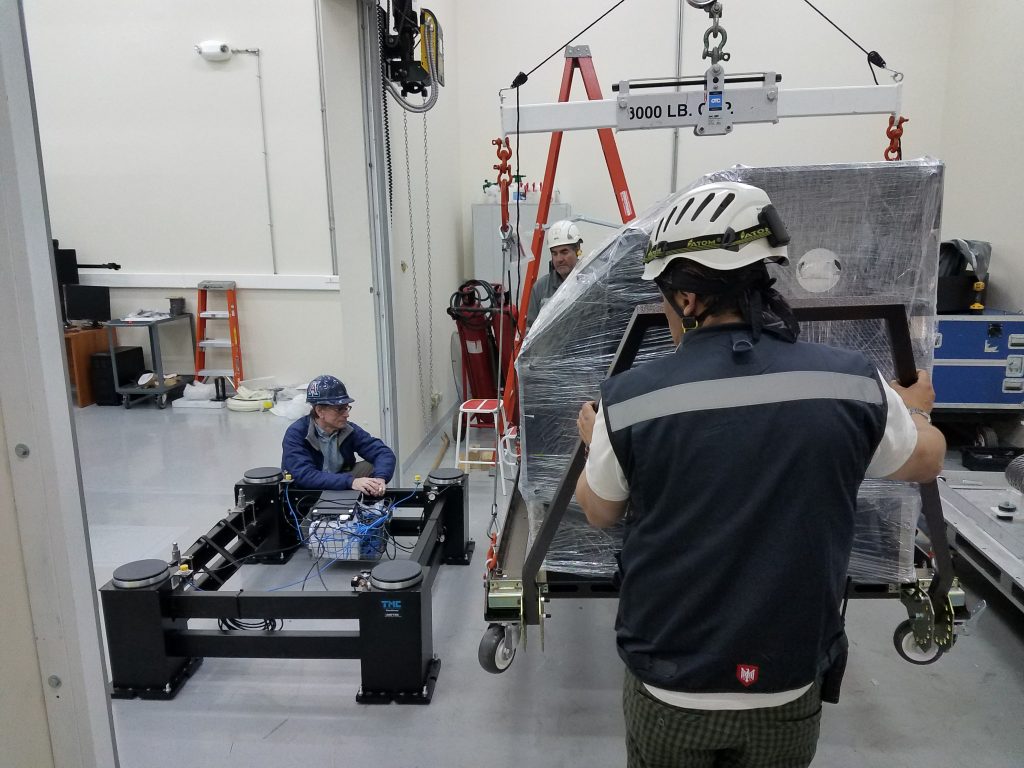 MagAO-X was placed onto the legs.

We used Laird's guide pin invention to align MagAO-X to the legs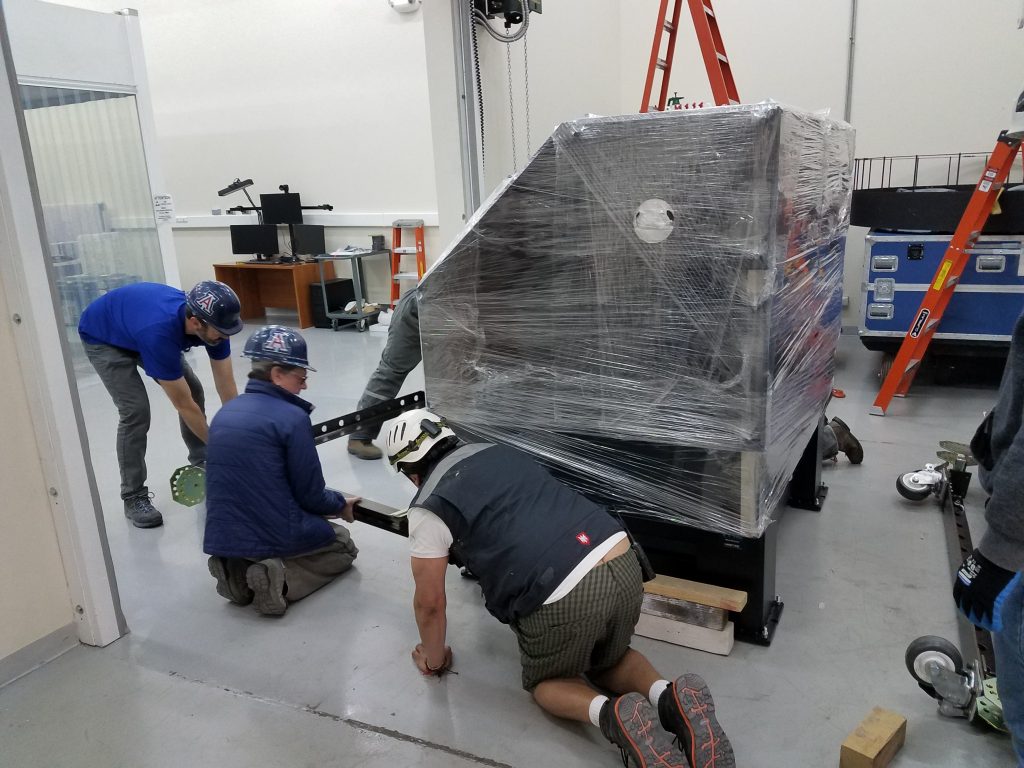 MagAO-X was brought into the clean room!

Saran wrap cut off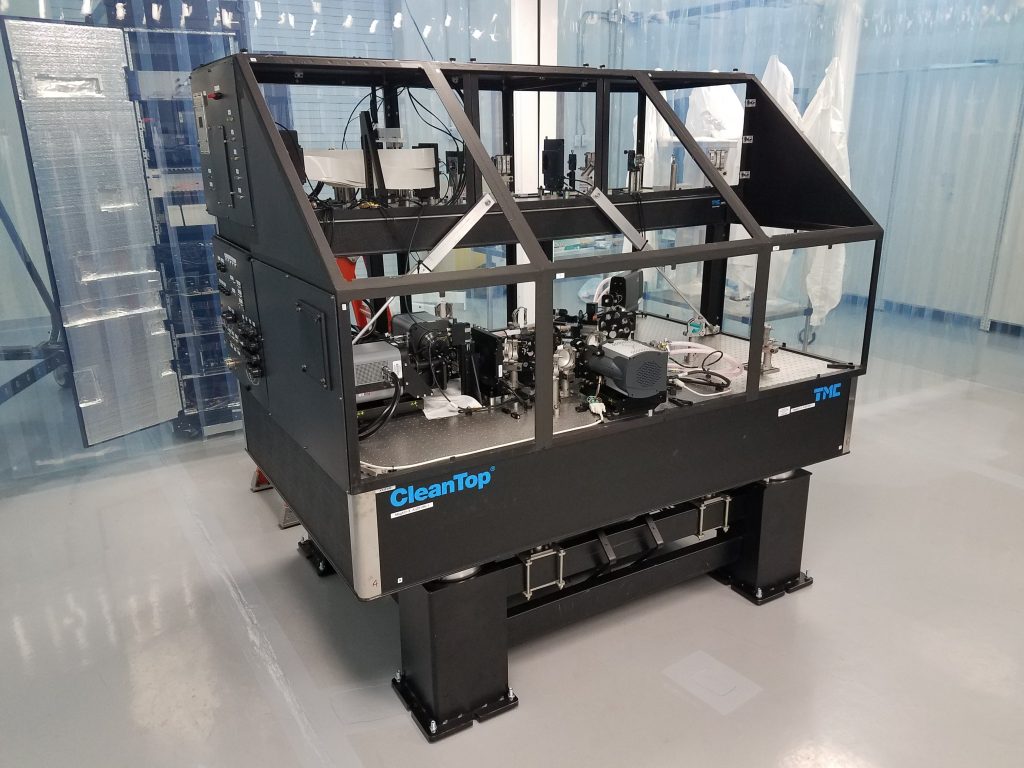 With MagAO-X unpacked by 5:00pm and no optical damage noticed, everyone is feeling pretty good. PI Jared Males will sleep well tonight! Tomorrow we will start getting MagAO-X up to speed. Kyle and Jared will work on the electronics while Laird and I work on the optomechanics.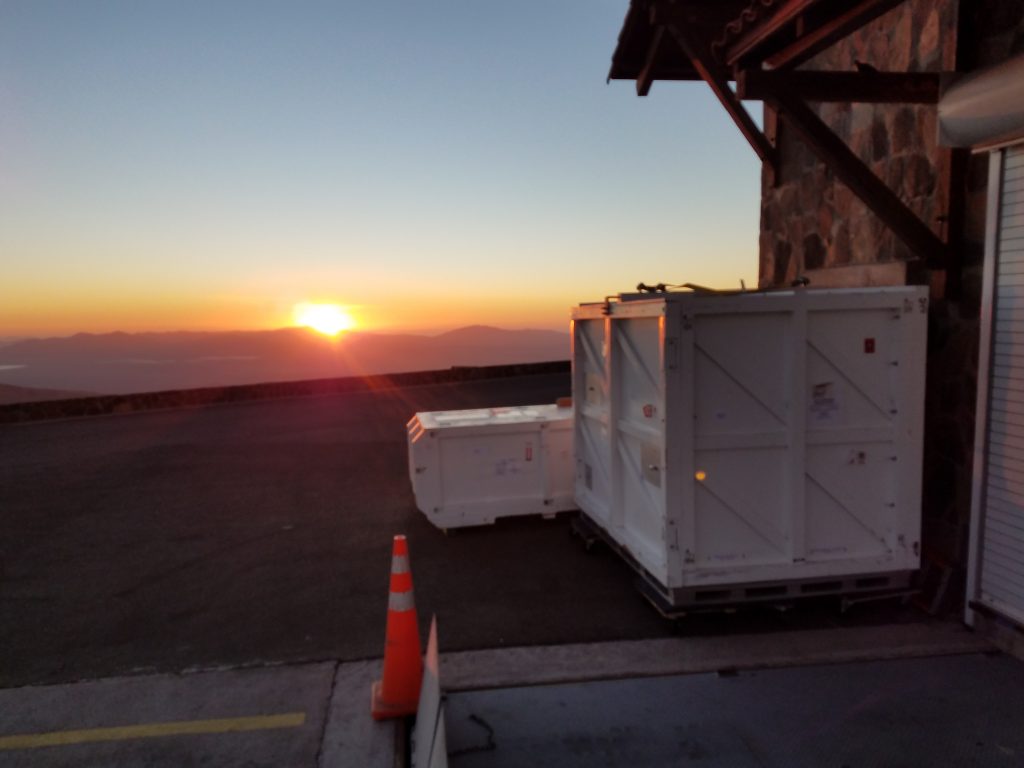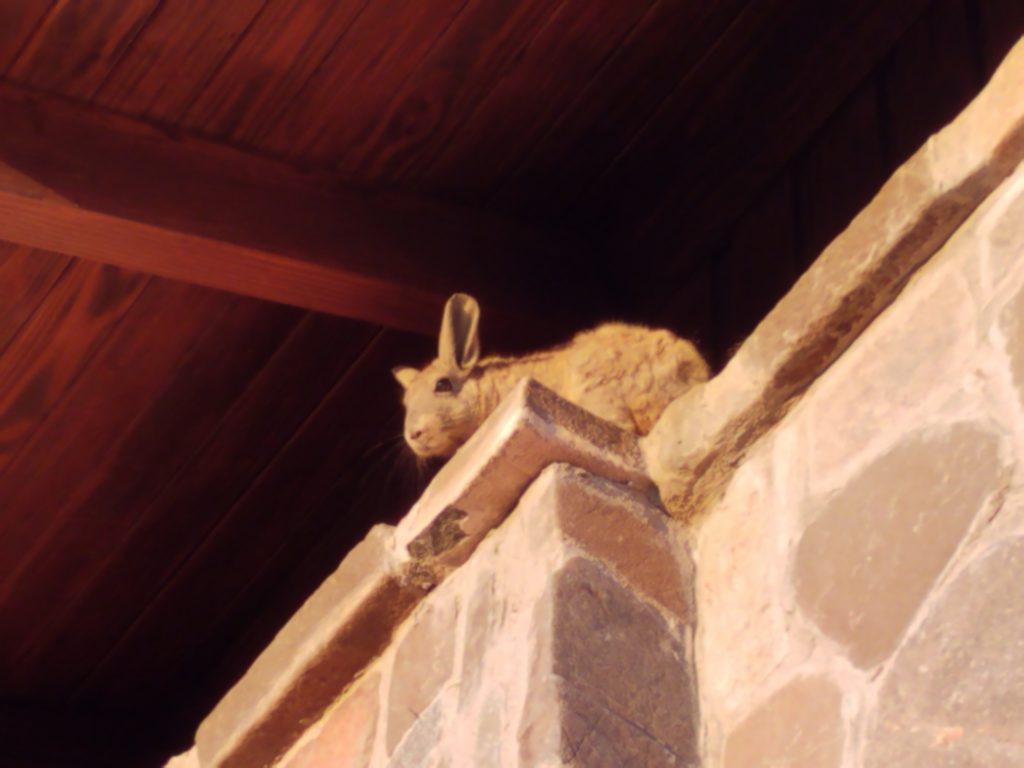 Since the song of the day has to relate to the previous blog post's song of the day, we're gonna hit it one more time with Britney Spears: