Well it was another long but successful day for MagAO-X. We fully integrated the electronics rack with the instrument and began the optical alignment! Impressively, the optical alignment looked almost exactly the way we left it in Tucson. After all that MagAO-X has been through on its way to Chile, we were worried that the inside of MagAO-X would be a mess. However this was not the case, and we were more than pleased by it. We are confident that we will complete the realignment tomorrow and close the loop!
We started the day with our walk up to the "halfway house" at 9:00 am. In the picture below, you can see Jared joined by a friendly goat. Then there's Kyle catching up, and me not far behind taking the picture.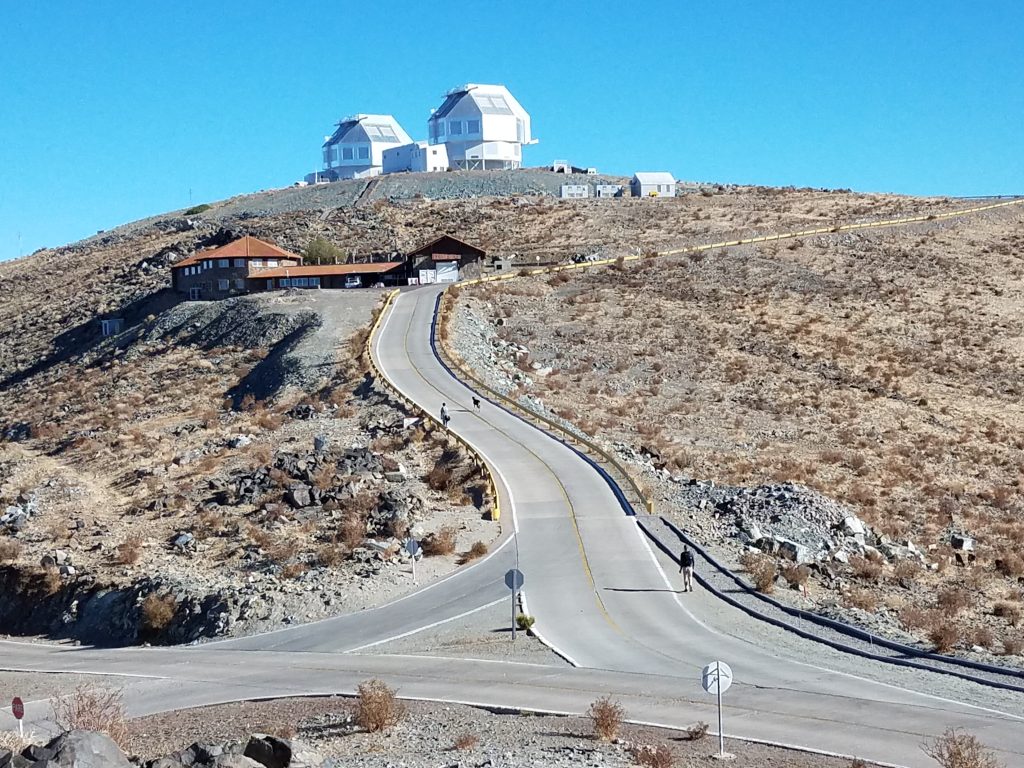 After some final glycol testing, we started cabling the system. The cables run from the instrument to the electronics rack to power all of our electronics (deformable mirrors, cameras, stages, actuators, etc.).
Laird plugging in the cables

Laird and Jared plugging in cables
We completed all of the cabling except for our "Tweeter" deformable mirror (DM), so Laird and I were able to start on the optical alignment.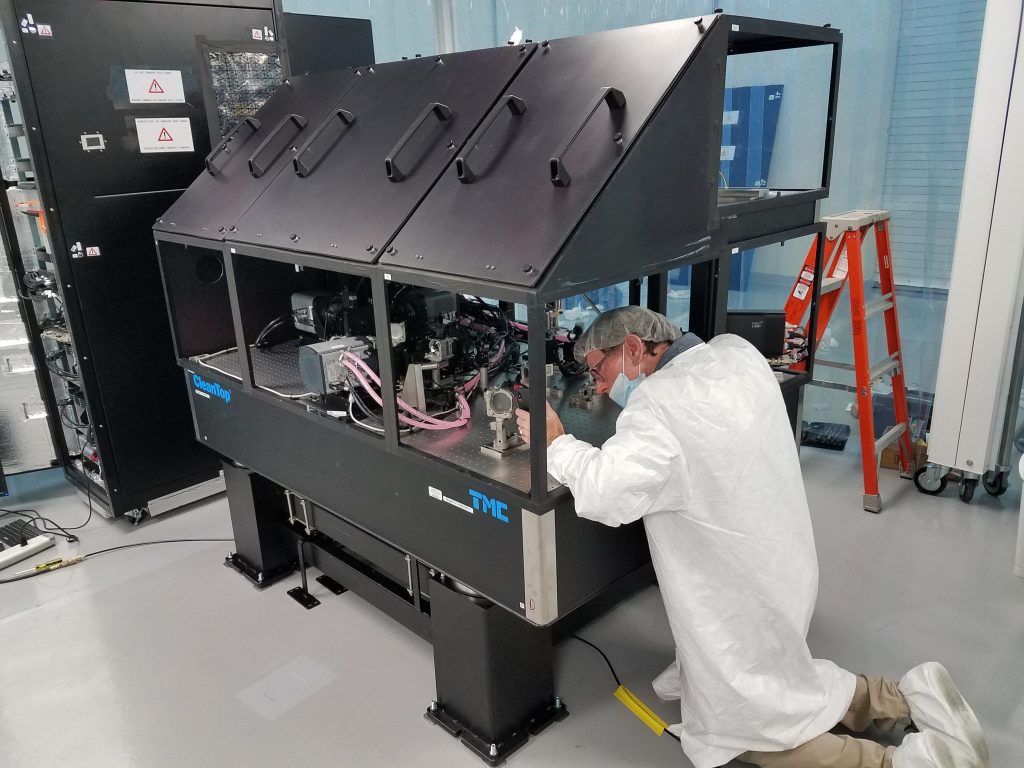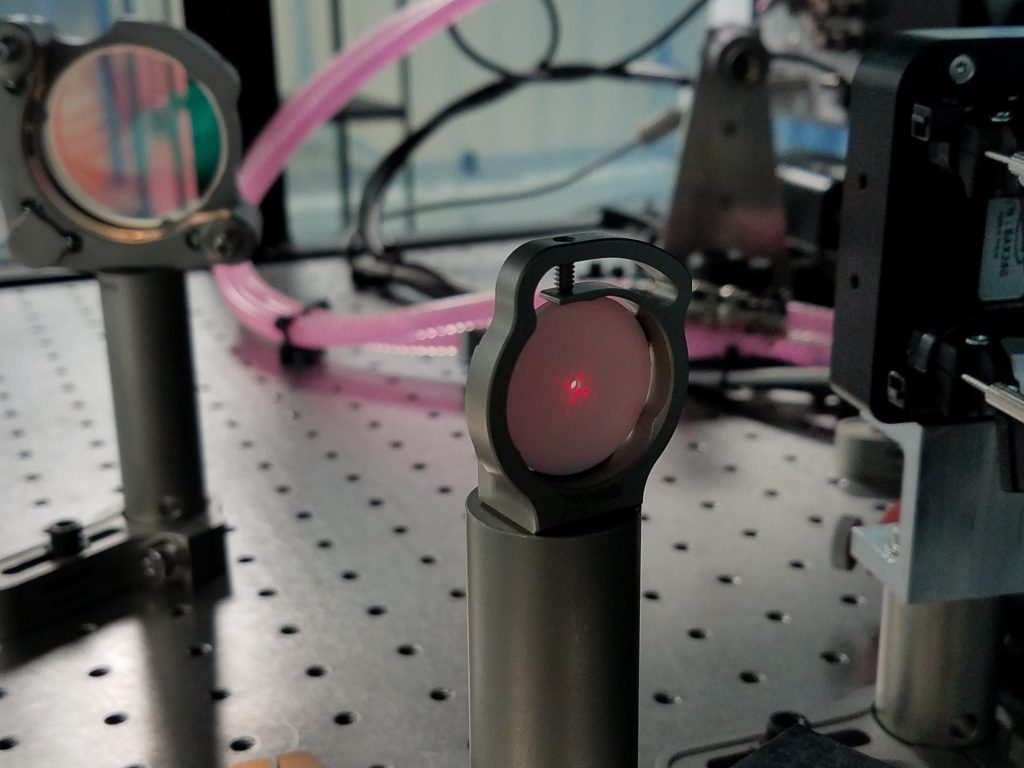 Here's a picture of me with the instrument (front view):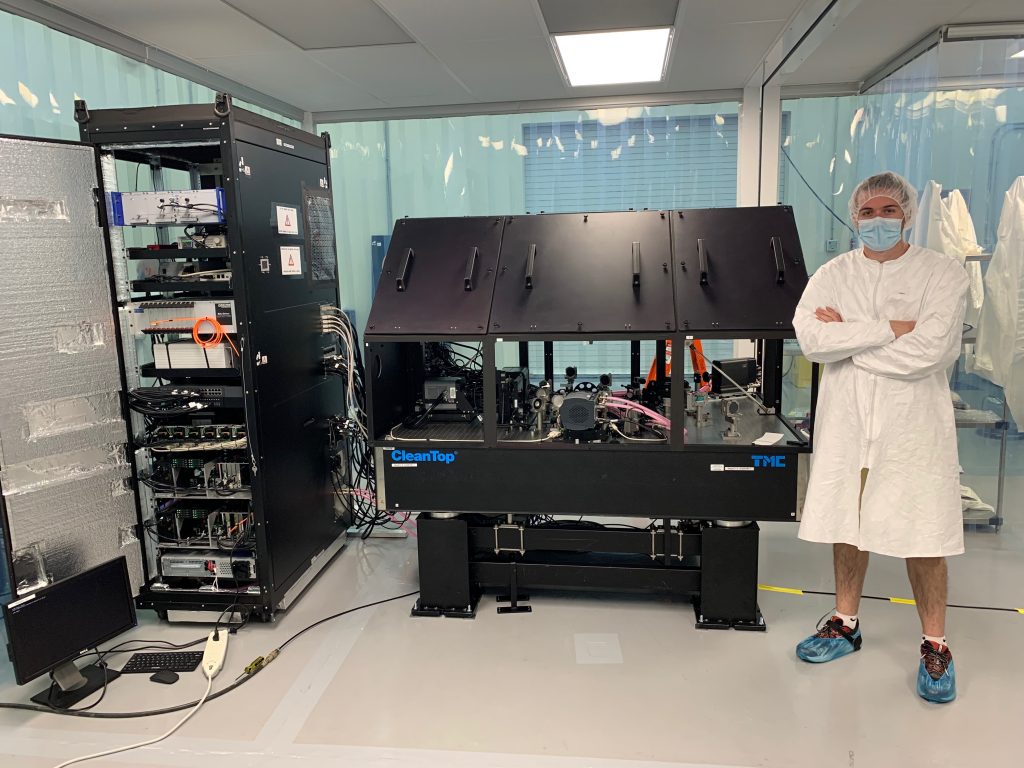 Here's a picture of Laird with the instrument (back view). From this point of view it sort of looks like a "dollhouse" of optics. That makes it sound a lot simpler than it looks!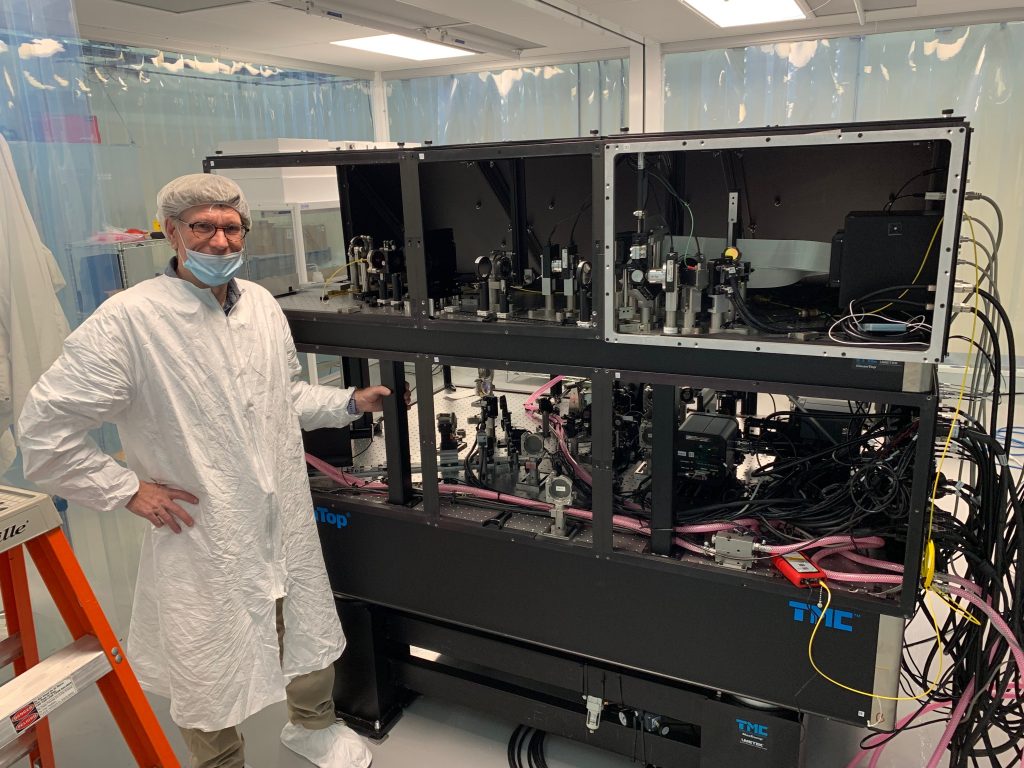 Finally, we began cabling the 2,048 actuator DM. This is the part that took us the longest, since cabling 2,000 wires is no easy task. This took multiple iterations in order to make sure all of the pins were aligned with the Samtec Connectors.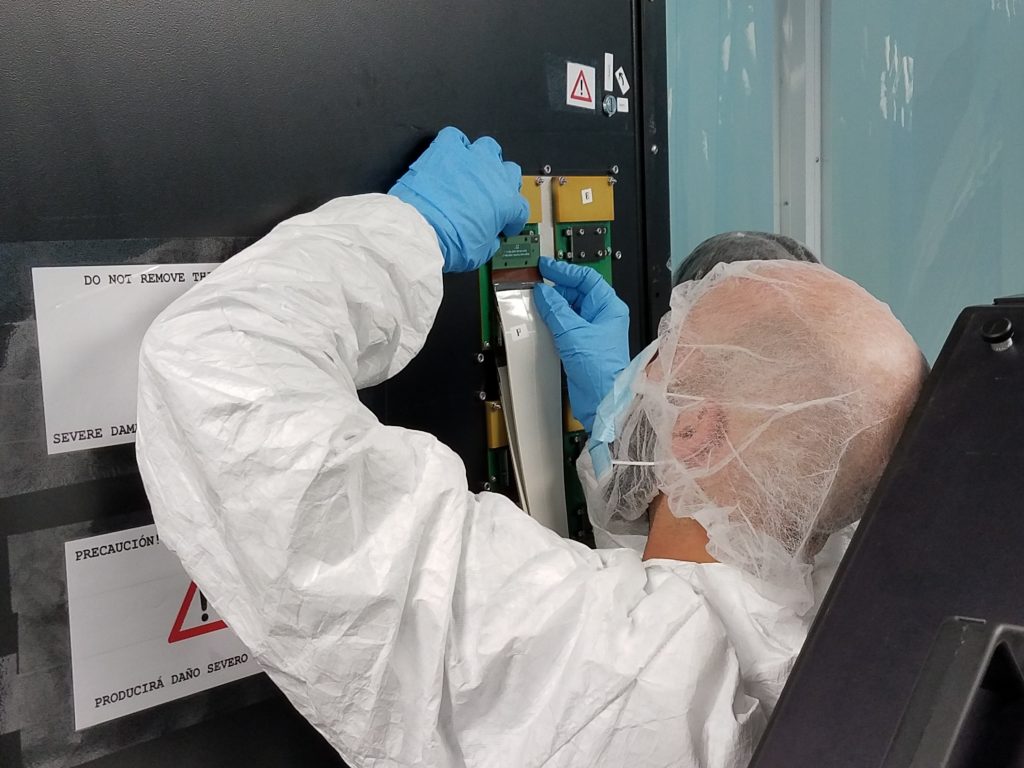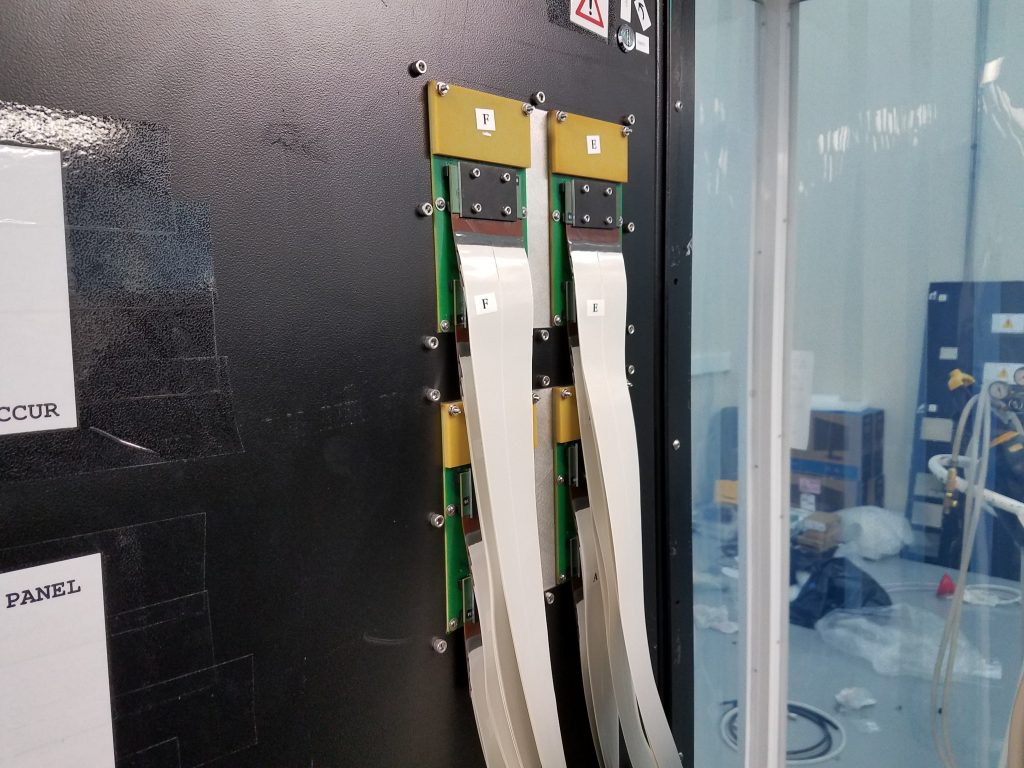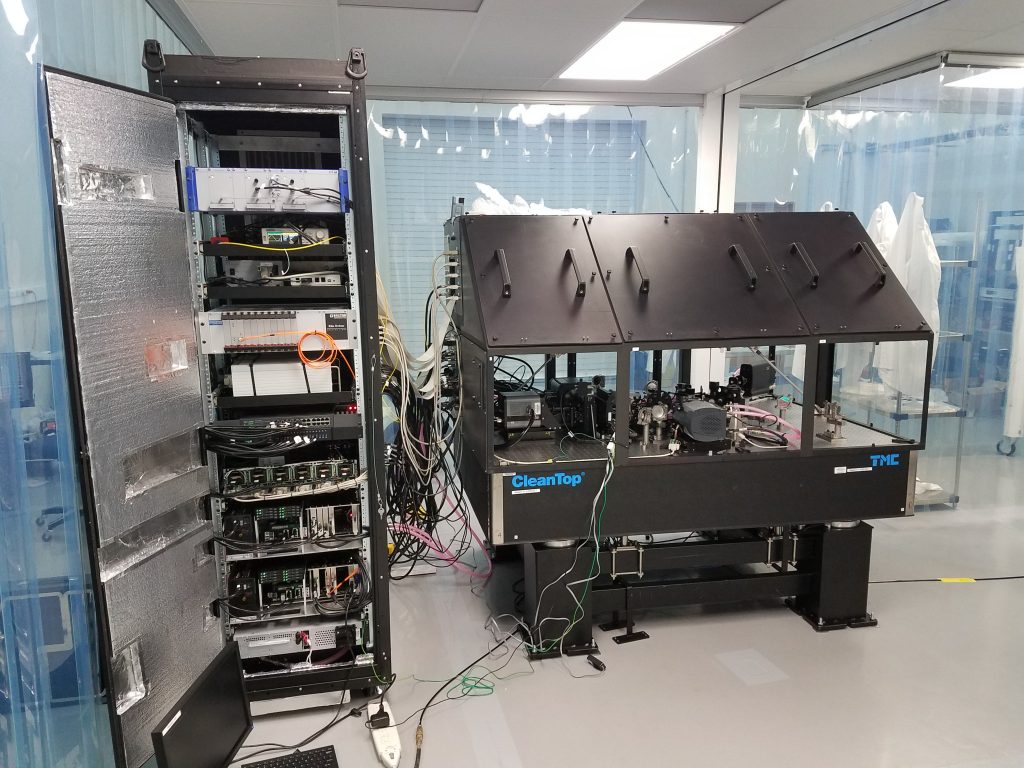 And so that marks the end of a long day for MagAO-X. Tomorrow we may finally close the loop for the first time in Chile!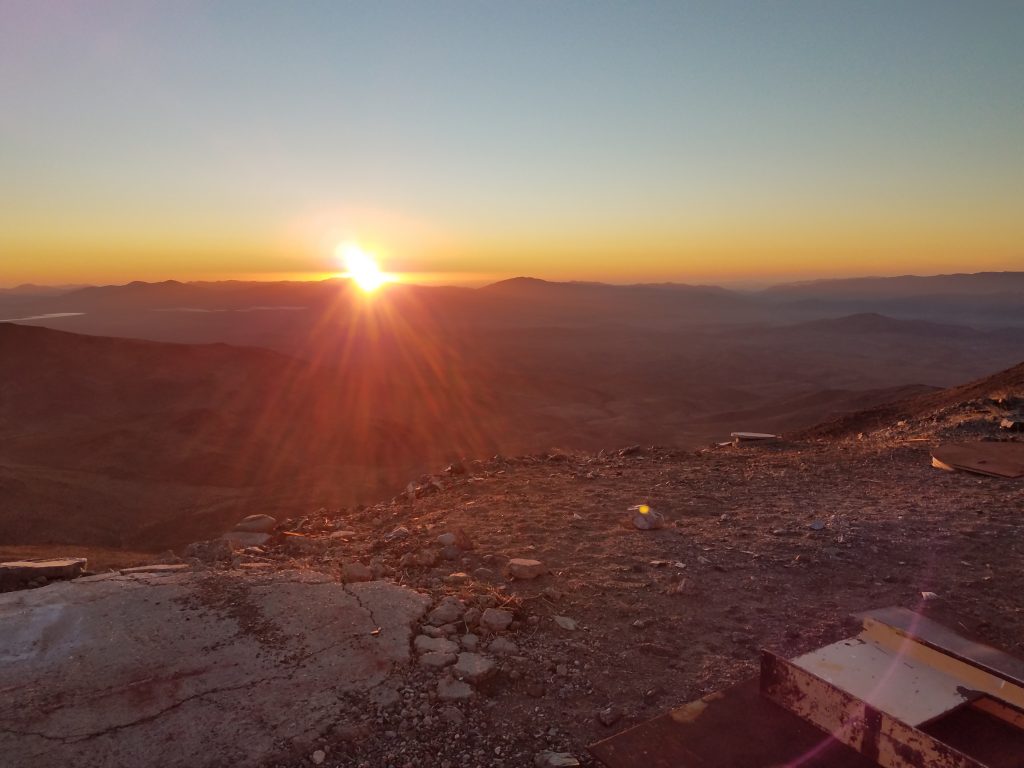 The song of the day is going to be Moonlight Serenade, by Glenn Miller: