Two days left on the mountain, and two people left from our group. This morning Laird, Amali, Emily, and Katie headed back to Arizona. That means that it's just me and Jared here from the XWCL. I have another full day, while Jared remains until Wednesday—with only the video chats of Olivier Guyon (international astronomical man of mystery) for company.
We have returned from the "day and night" schedule to a more standard day schedule, which meant we were at breakfast to see them off this morning.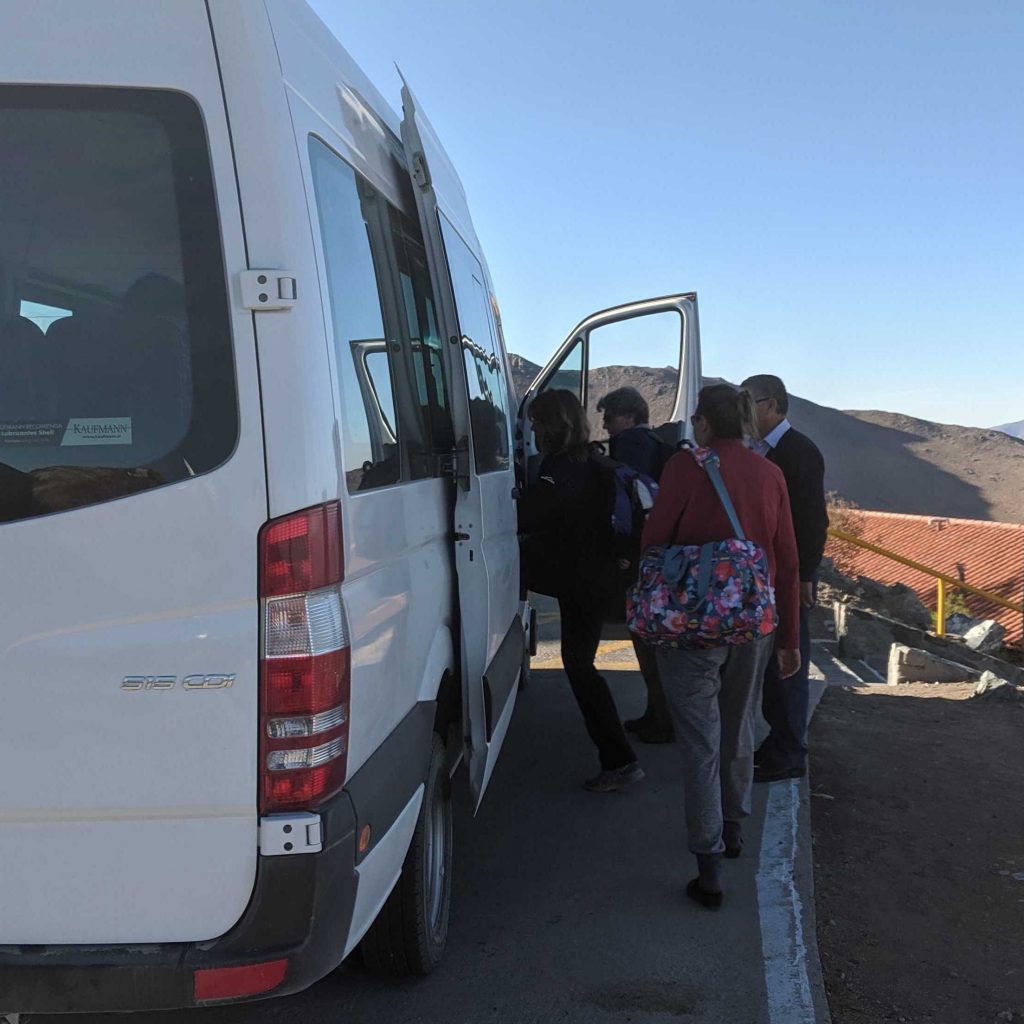 Today, I finished some network configuration and handbook updates; held hoses and ladders while Jared did some real work; and (mostly) worked on the MagAO-X "friendly" GUI. It's still in need of formatting polish, so I'll show you a screenshot some other time. Instead, behold the Desk of Penance.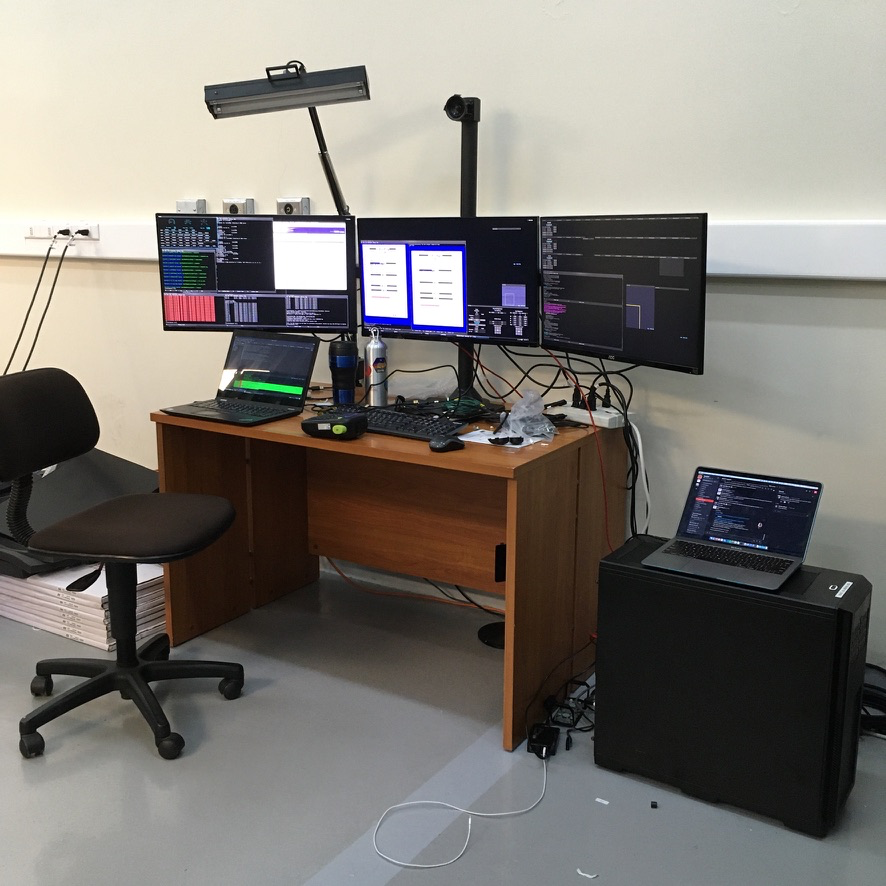 Among the things I held under Jared's direction: a funnel and hose assembly for glycol dilution. Fancy astronomy instruments generate a lot of heat, and all their major components need liquid cooling (like a l33t g4ming r1g). Our cooling pump was not pushing coolant through as quickly as it should, and Povilas Palunas (Telescope Scientist here at LCO) suggested we might be viscosity (viscachity?) limited.
So, we replaced about 5 liters of glycol solution with distilled water, and now all our fancy components are happy again.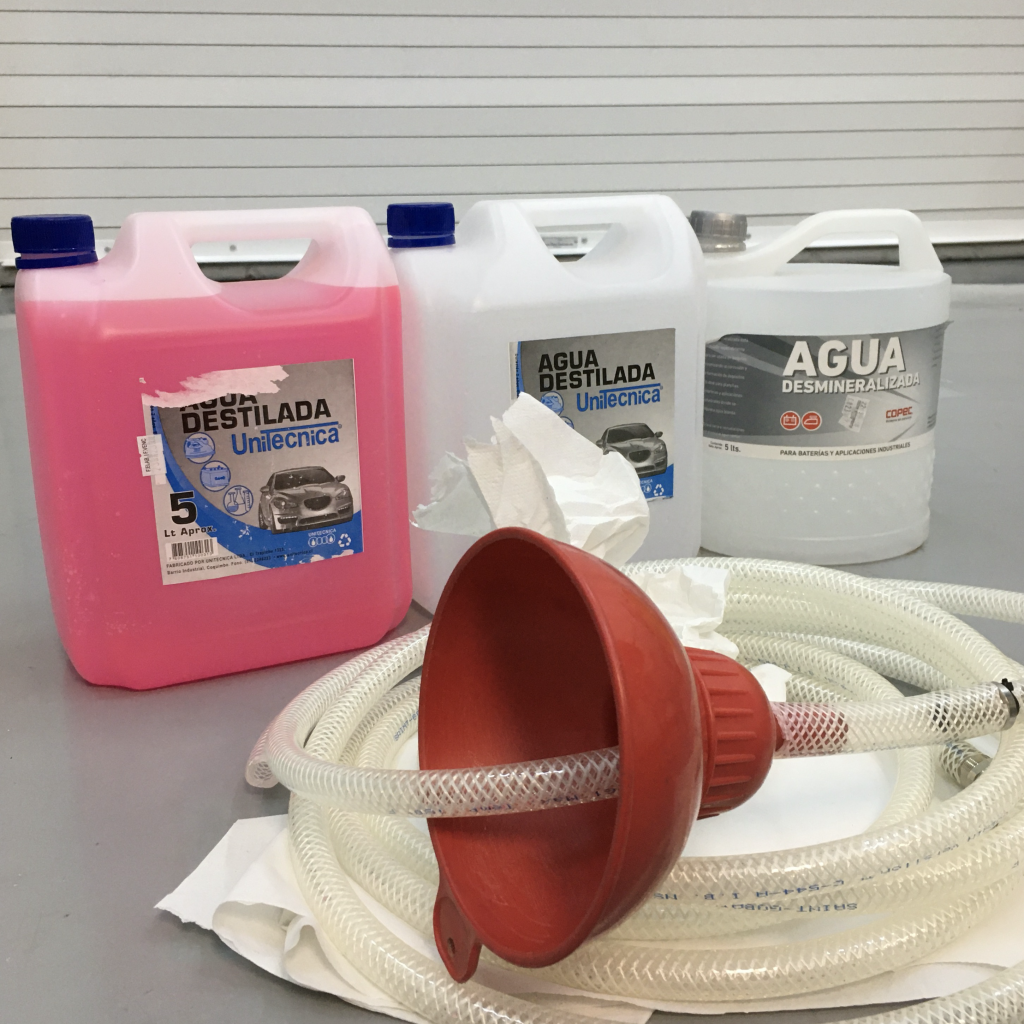 Aside from that, no excitement to report. Which, compared to yesterday, is definitely a good thing.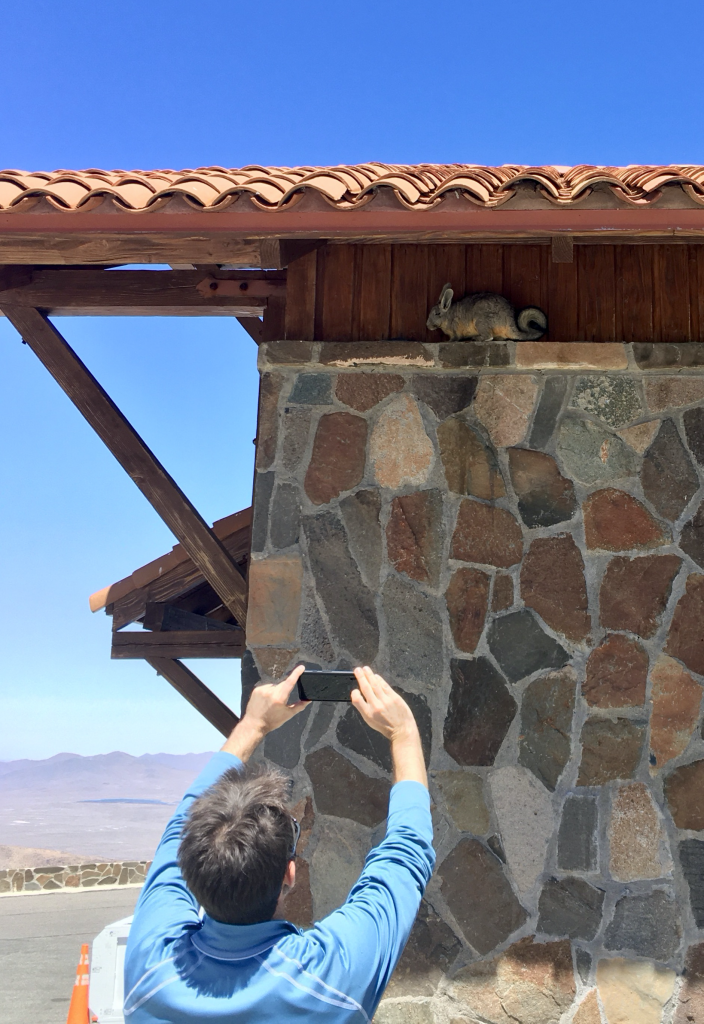 In compliance with Blog Rules 2019B-X, I present a foxy tune by Courtney Barnett: "Dead Fox" off of her 2015 album Sometimes I Sit and Think, and Sometimes I Just Sit.