"There is nothing so American as our national parks…. The fundamental idea behind the parks…is that the country belongs to the people, that it is in process of making for the enrichment of the lives of all of us." – President Franklin D. Roosevelt
About a decade ago, I decided I was tired of not doing things I wanted to do because I had no one to go with me. So I jumped in my car in the summer of 2013 and drove by myself to Arches National Park, a place I had dreamt of going to for a long time. I also hit Canyonlands and Mesa Verde NPs, and did a 5-day rafting trip on the Colorado River on that trip. Although I had visited National Parks before, that trip sparked my drive to really dive deep into the incredible American landscape preserved by the National Park Service. Almost every summer since then, I have driven around the country collecting national parks. As of today I have visited 29 of the now 62 parks.
Here is a map of 59 parks (several new ones have been added in the last year or so!). Red circles mark those I have visited, green trees I have not: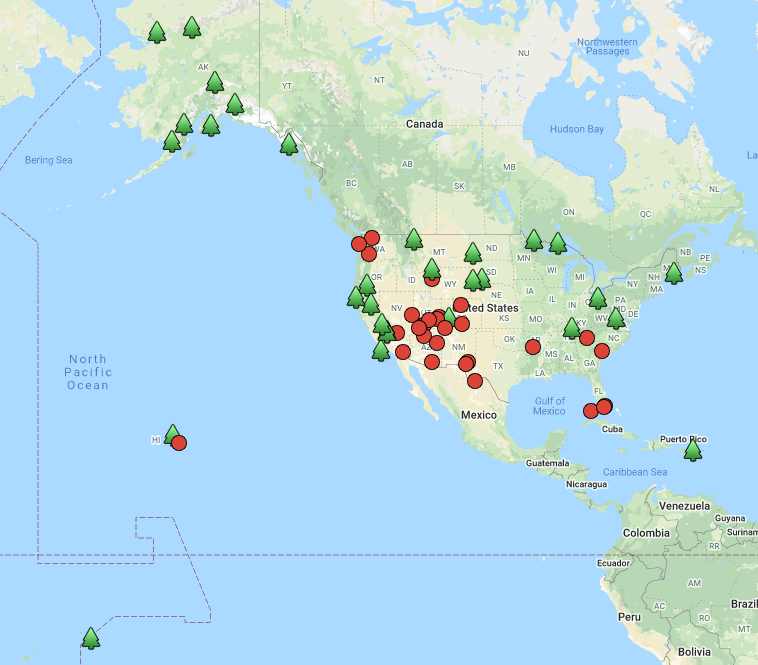 I was living in Texas at the time, so I focused on the southwest and places that were reachable by a 1-2 day drive from central Texas (this is why I knew I would like living in Tucson!). I've visited every park in Texas, Arizona, New Mexico, Nevada, and Utah. (caveat, White Sands National Monument just got converted into a National Park this year, so while I have visited it, now I have to go back so I can add it to my collection!). I lived near Seattle for a few years, so Washington is complete, and I have family in South Carolina area, which made Florida parks more accessible when I traveled to visit them. I'm almost finished with Colorado, I still need to hit Black Canyon of the Gunnison. I'm way behind in California, but that was a much further drive from Texas, so now that I live closer to Cali it's time to step up my game there. While I've managed to hit several out of the way ones (like Hawaii Volcanoes and Dry Tortugas), you'll notice that Alaska is sadly completely absent.
I have very specific things I collect at each park, and they must be purchased at the Visitor's Center (no online before or after the fact!).
First and most important are the reproductions of old WPA posters by Ranger Doug: https://www.rangerdoug.com/wpa-national-park-serigraphed-posters. I buy the post cards, because that many posters would be just too much. Not every park has a Ranger Doug, because the original designs are from the WPA era when there were much fewer parks. If a park doesn't have one, I try to buy a different postcard I like, usually with that old-timey feel if possible. But the Ranger Dougs are a must if they exist. Here's my postcard display: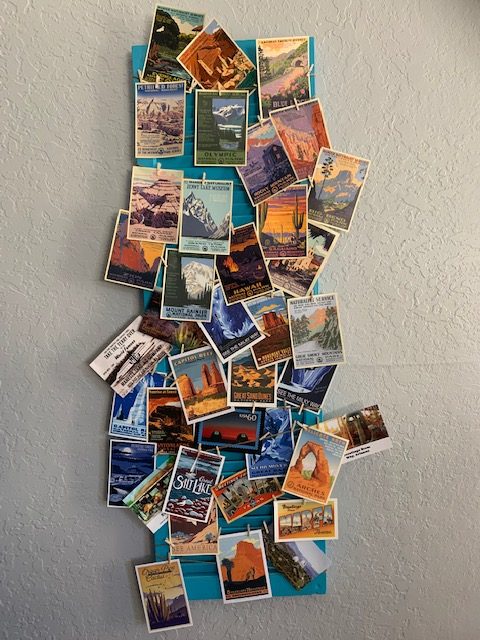 I like to get fridge magnets anywhere I travel. No prescription for what magnet to buy at a NP, just one that I like. Here's my fridge, you'll notice the parks are clustered apart from all the other travel magnets.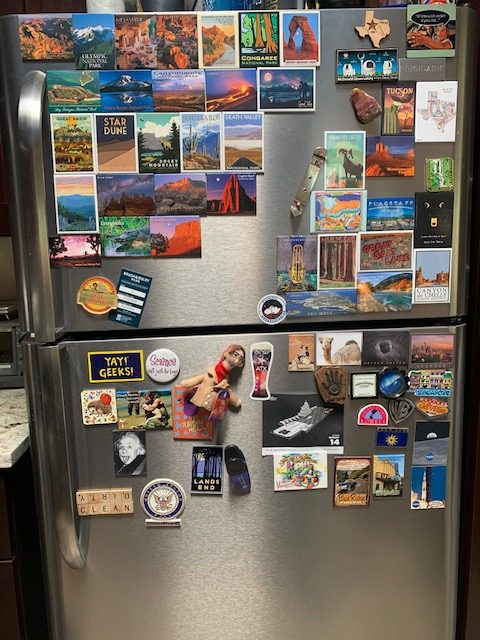 I also like stickers, and I love to hold onto those maps they give you when you pay the entry fee: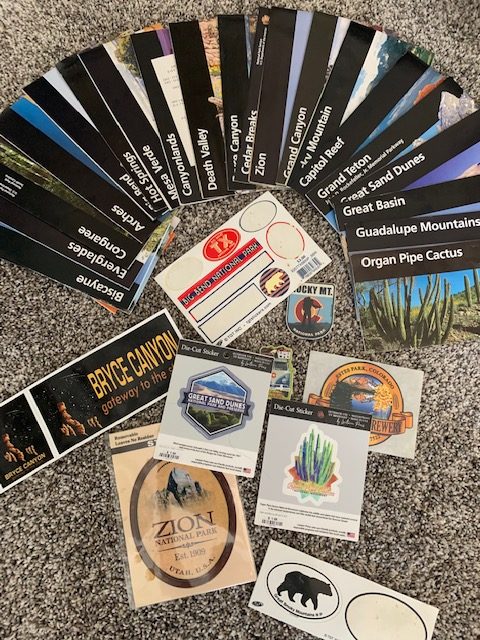 But some of those maps got converted into light switch plates all over my house: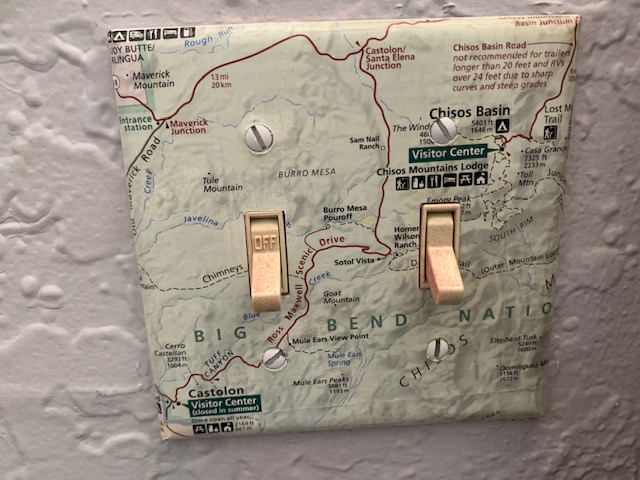 Lastly, a relatively new hobby of mine is exploring breweries and buying a pint glass, so I recently started trying to find a brewery near NPs I visit: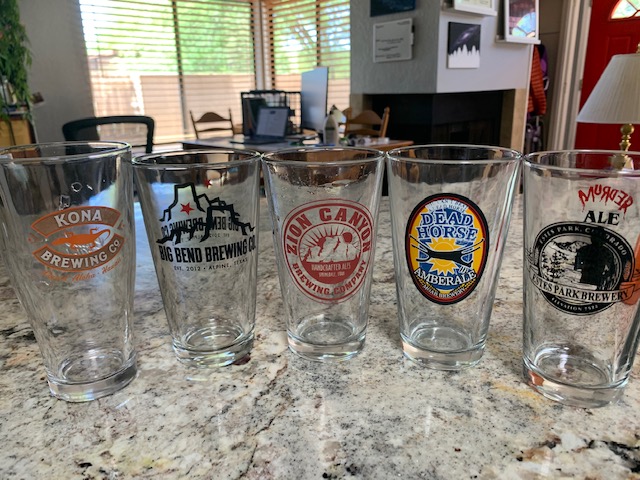 PS- The National Parks Service has really stepped up their merch game in the last few years. Every park I've been to in the past year has blown me away with their poster, sticker, etc designs. They are really getting creative and selling really cool stuff.
---
Top 5 favorite parks
5. Saguaro NP. Ok, I'm biased because I now live sandwiched between the two districts of this park. But I first visited Saguaro in 2014 and it made it's impression then. The two halves of the park are actually surprisingly different (I think I like East better than West). The saguaros are truly remarkable, especially if you've never seen them before, and they are neat to learn about from ranger programs and the like. They say the Sonoran Desert is the most ecologically diverse desert in the world, teeming with many varieties of flora and fauna. The park has many great trails and some tough climbs. And sunset is amazing every night.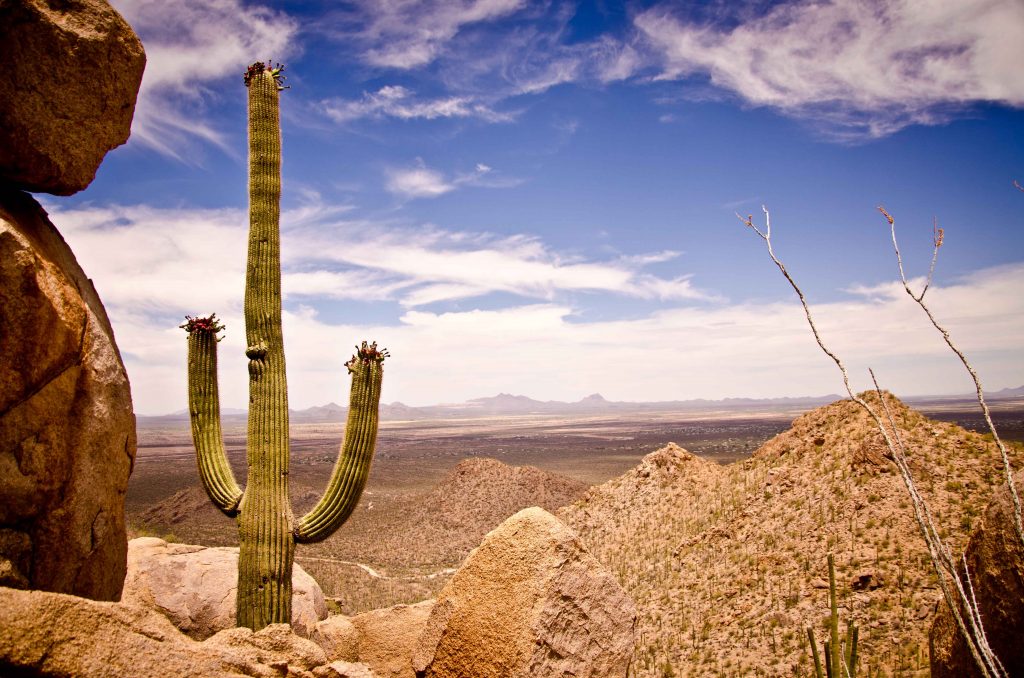 4. Dry Tortugas NP. This park is so so neat. It is hard to get to. You gotta drive all the way to Key West, then get on a boat and keep going west for about 70 nautical miles. It's located right at the entrance to the Gulf of Mexico from the Caribbean, so ships had to skirt right next to it to get by, so of course the US built a fort there, Fort Jefferson. The fort is the main attraction, but there are also crystal green water, snorkling, lots of marine life. If you're brave you can let the boat leave you behind and camp the night on the island, totally cut off from the rest of humanity by hundreds of miles of ocean. (I did not do this because it was stupidly hot when I went, and being Florida and 1000% humidity it was basically the same temp at night! I'd like to go back one day though and do it). It's called Dry because there is no fresh water source, and Tortugas because of the large population of sea turtles. Sailing days ships used to grab sea turtles because you can put them on their backs on the deck and they will live forever, so they're a source of fresh meat that's easy to store (yep, sailing days were cruel in many many ways). The fort also served as a prison for a time. Conditions at the fort were unimaginable. How did people survive back then??
3. Arches NP. It 100% lives up to any hype you have ever heard. This place is truly magical. The red rocks, dramatic landscapes, many arches everywhere. It is a popular park, so it can be hard to find camping. But pro tip: there is tons of camping just outside the park along the Colorado river. When I went the park was jam packed but those sites were all empty, and they were wonderful. If you ever go, do not skip the hike up to Delicate Arch, and time it to be there for sunset.
I have nothing else to say but let the photos speak for themselves.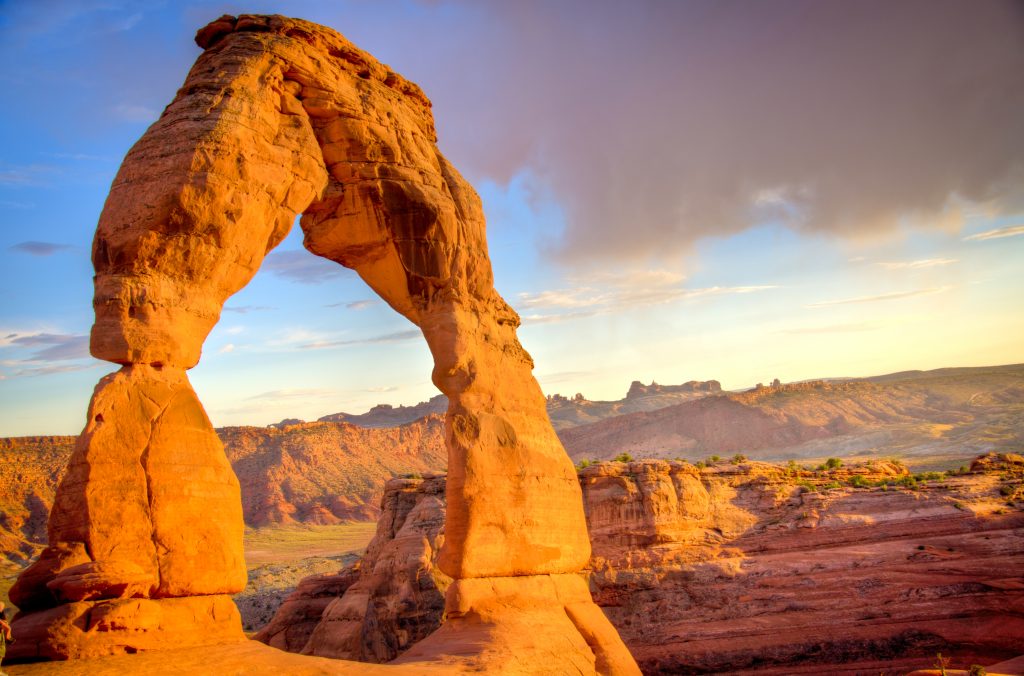 2. Death Valley NP. This is a surprise entry. I debated back and forth between Death Valley and Arches for the #2 slot, but I surprisingly have to say that I think Death Valley edged it out in the end. I was shocked at how much I loved this park. The park is huge and desolate, but fascinating because of that. Yes, it is hot; I visited in June and it was absurdly hot in the valley. But elevations in the park range from -300ft to 11,000 ft, so my campground at 2000ft was perfectly comfortable for camping. Badwater basin is a stretch of evaporated salt flats that are fun to walk around on. There's an interesting history with borax mining, and this bizzaro investor dude who built this palace there. But the vistas are the big win here. The land is striking and breathtaking. I loved it. But I have to go back with a more off-road friendly car, to see the Racetrack, where rocks in the valley mysteriously make tracks in the sand.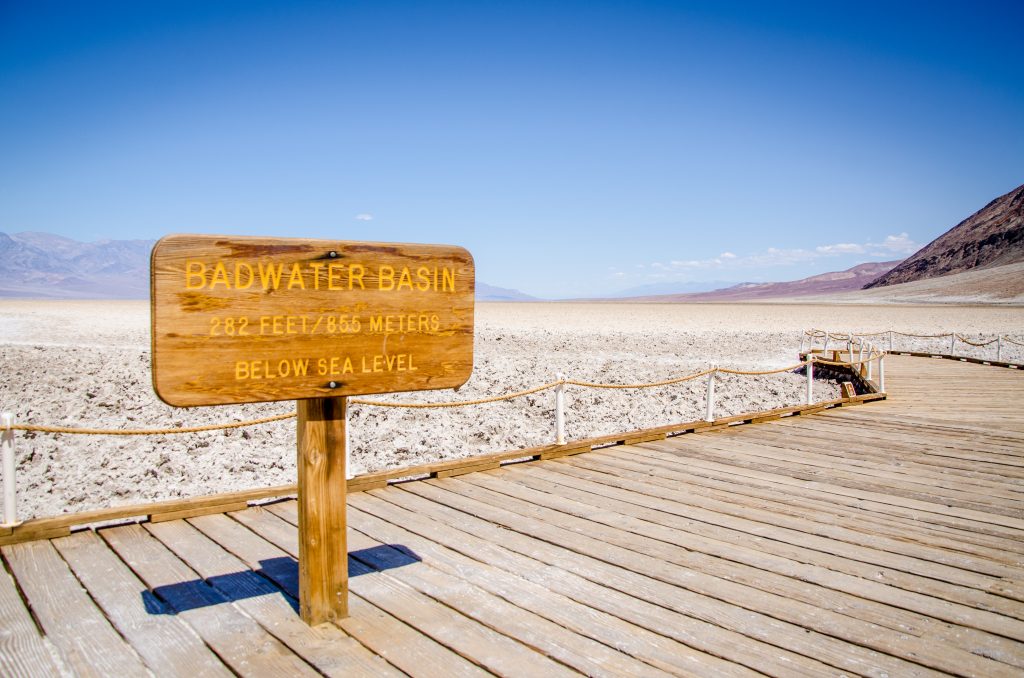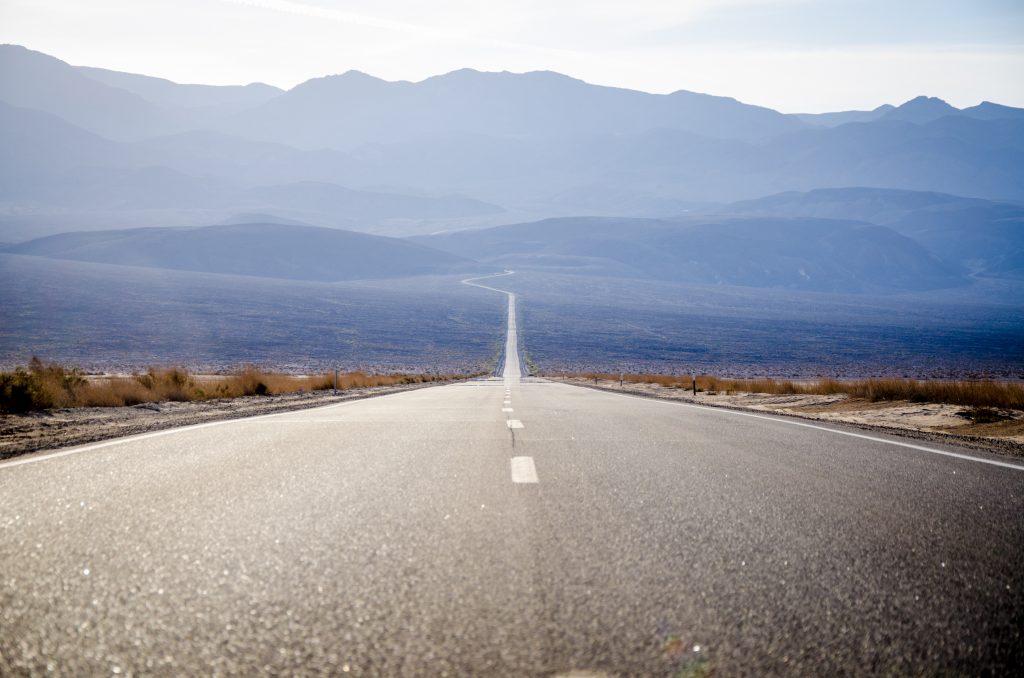 1. Big Bend NP. Without a doubt, my favorite place on the planet. Being in this place is just magical. I've been twice. The first time I went with a group from my old scooter club in Austin and San Antonio. We drove our Vespas from Austin and had a group meetup in the park for a week. It's about an 8 hour drive, and the park itself is ~2 hours from any gas stations, which made our small gas tanks nervous, but we all made it fine. I strapped my camping gear to the back of my Vespa GT200 (top speed = 65 mph) and camped in the park. We spent the week riding our bikes around the park, hiking, and enjoying the adventure. It was the best vacation I've ever had in my life. Second time I went by myself and backpacked to the top of the South Rim of the Chisos Mountains. It's ~6 miles of climbing thousands of feet. When I got the top and saw the view across the desert floor into Mexico, I cried. Much better than the Grand Canyon, because only the people who make the very hard climb are rewarded with that view. I camped at the rim on the night of my 35th birthday.
If you go, you gotta do the border crossing into the town of Boquillas, Mexico. There is a port of entry in the park, so you can legally cross. You'll take a pole boat across as an old man serenades you from the opposite bank (no kidding, they call him the "Singing Mexican", look him up). Then you rent a donkey and ride the ~3/4 mile into the town, where you can get tacos and tequilla. The town is hundreds of miles from anywhere in Mexico, so tourism is about their only business. And it's a lot of fun.
In the park there is a hot springs pool, a narrow canyon on the Rio Grande (Santa Elena Canyon), the Chisos Mountains and Chisos Mountain Lodge, tons of hiking in the mountains and desert floor, and a huge diversity of landscapes and vistas, everywhere looks different from everywhere else. I can't say enough about this place. It is magical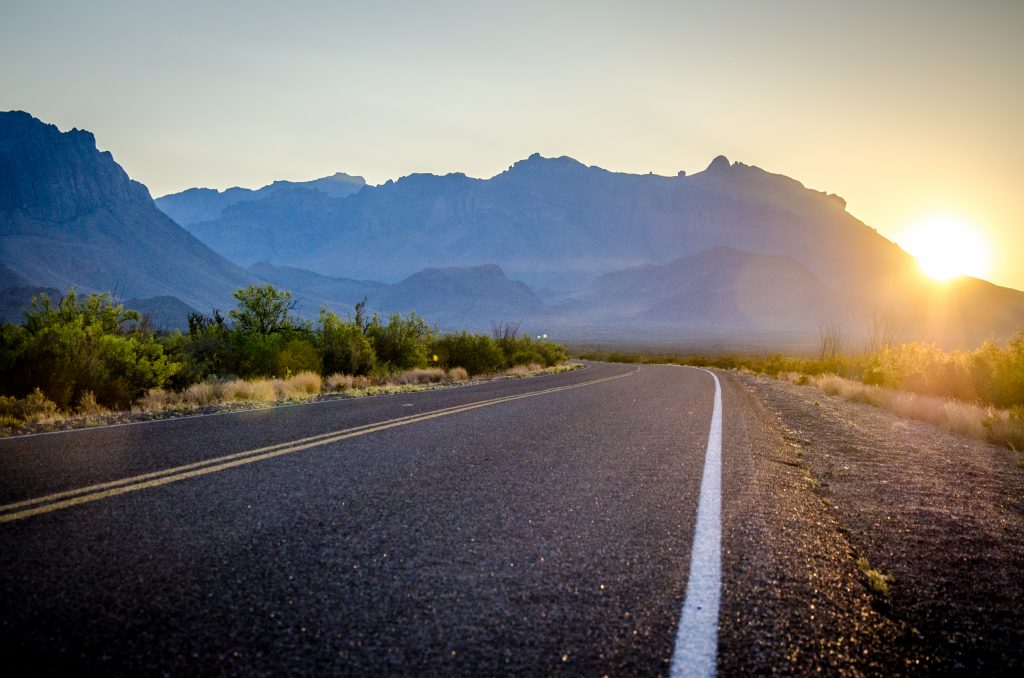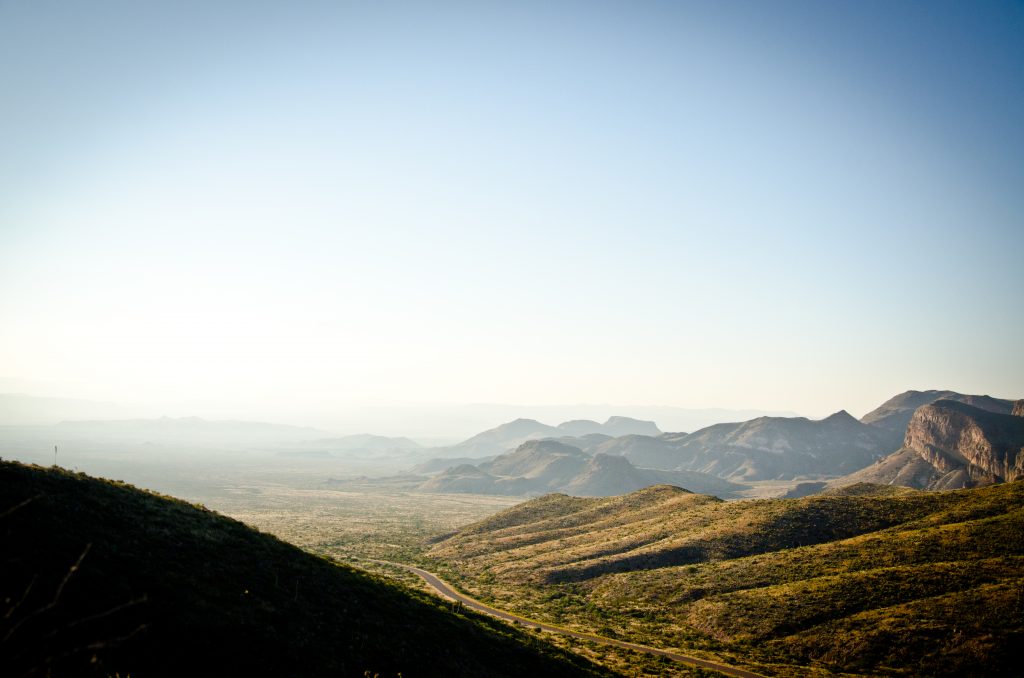 Honorable mentions:
Great Smokey Mountains NP: So much to do and see here, and I've always been interested in the Appalachian Trail
Congaree NP: So, I really don't love South Carolina, most of my family is there so I've visited a lot, and it's not my favorite place. So imagine my surprise when I visited Congaree NP, right outside Columbia SC, and had a great time. It's very small, it's a new park, but it is ecologically interesting, and I spent a lovely night in the backcountry campgrounds. So it wins for biggest pleasant surprise.
Top 5 on the to-do list
5. Joshua Tree NP. Ok so I've technically been to J-Tree, but it was a long long time ago, before I was super into parks, and we only drove through the park. I need to go there and really DO it. Just driving through was amazing.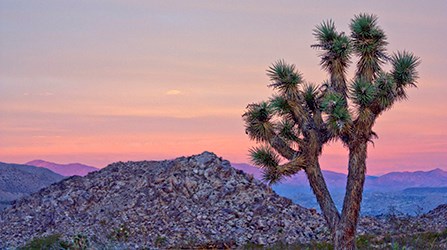 4. Yosemite NP. It's criminal I haven't been there yet. I spent a whole summer at Berkeley a few years ago and couldn't make it happen. It's lower on the list though because it's *so* popular and crowded. It can be tough to find accommodations and trails are busy. It's one I can't miss if I call myself a NP enthusiast.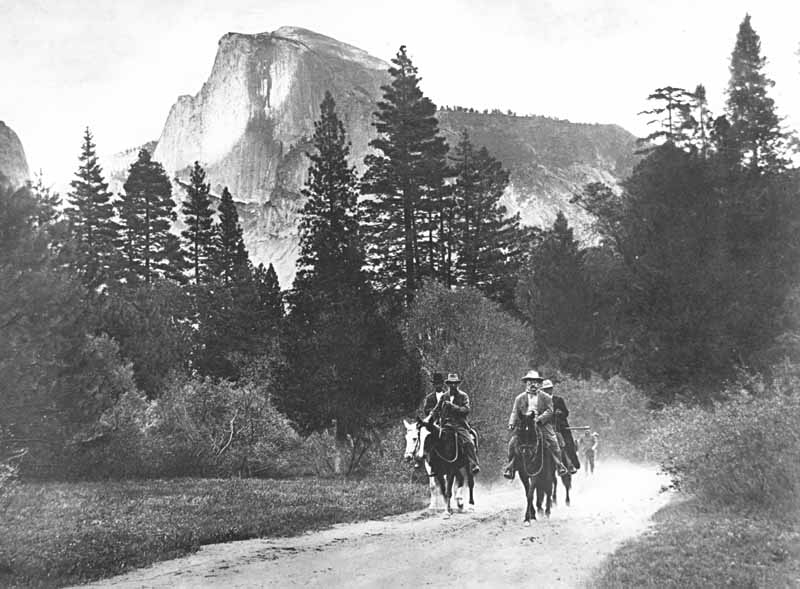 3. Acadia NP. "Crown jewel of the Northeast coast". I've never been to Maine. My bestie, a MS science teacher, got to do a teacher immersion experience where she assisted ecologists in tracking birds in Acadia NP a few years ago. Lots of people cite it as one of their favorites.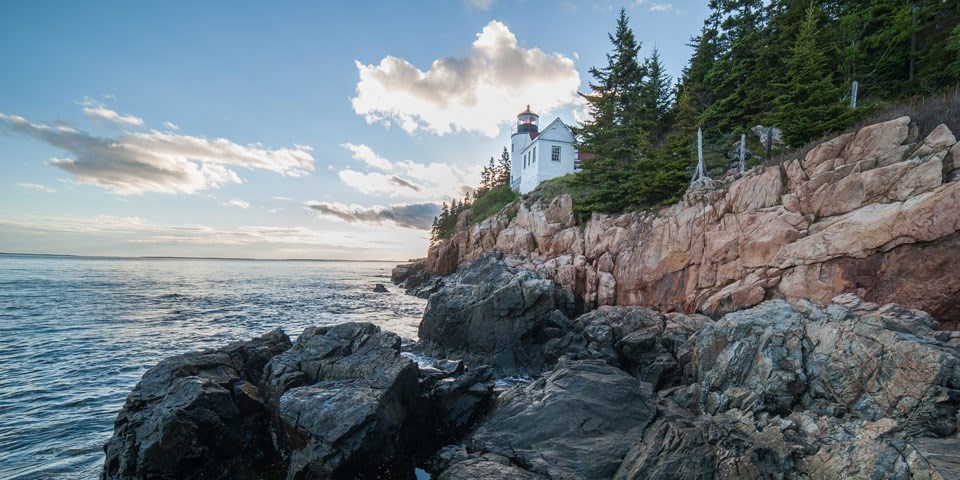 2. Any park in Alaska. Alaska has 8 parks, all of them huge. They are more preserves than public attractions, which I'm wholeheartedly behind. Gates of the Arctic NP doesn't even have any roads! It's only accessible by plane! Some are more practical and near cities, like Glacier Bay and Kenai Fjords. But getting to Alaska is a challenge I haven't embarked on yet, and a major hinderance to getting my park count up. Also, you know, it's amazing.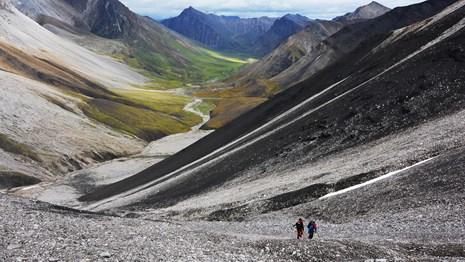 1. Glacier NP. I have wanted to go there for so long. But it's so remote it's tough to tack on to other travel. I need to just commit to going some time. I've heard the glaciers are starting to vanish from the park too. Time to go is now! Get outta here rona.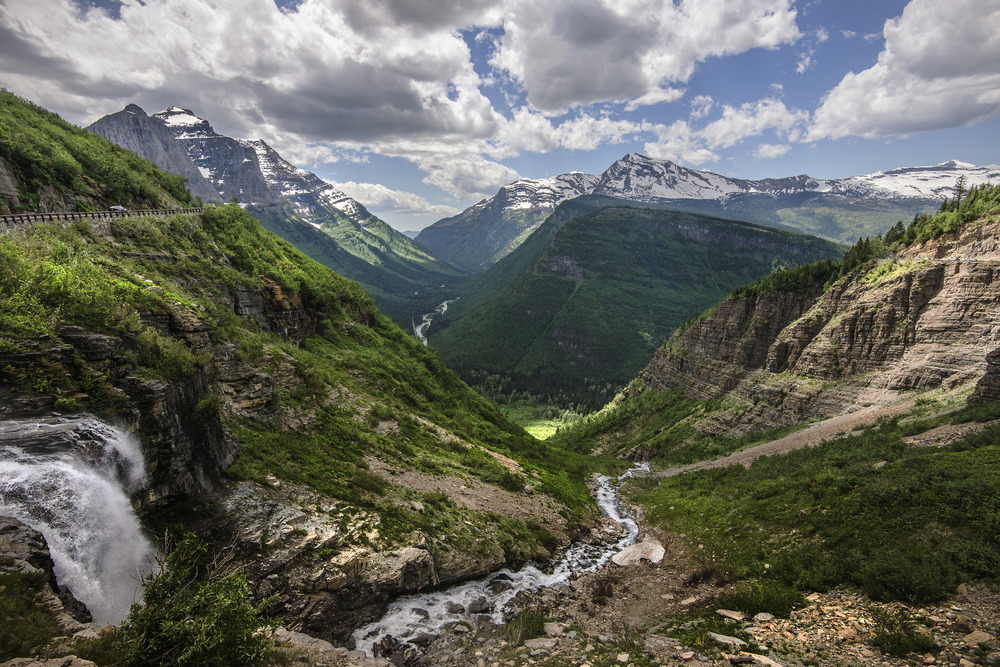 Honorable mentions:
Crater Lake NP: I can't believe I lived in the Pac NW for 2 years and never made it here.
Black Canyon of the Gunnison NP: Gotta catch 'em all (in Colorado)
Shenandoah NP: More Appalachian trail goodness.
---
That's it for my whirlwind tour of national parks. But we're just scratching the surface.
Song of the day is Highways, by Austin TX artist Alpha Rev. I was super into the album this is on, Bloom, in 2013, and played it on repeat during that trip to Arches NP that started it all. This song's lyrics are all about "getting out of California", heading to the mountains and rivers, seeing New York, the Blue Ridge and Virginia forests. Also on that album is the song Crystal Colorado, which was the river I was heading to. This album is still very special to me, and puts me right back into the feeling of freedom I had by just saying "screw it" and heading off to adventure.