The days have cooled down a bit, no more peaking above 100F. I'm enjoying being able to keep my blinds open while I work in the daytime. Once it becomes consistent days of being above 100F, then the blinds have to be closed at all times.
One of my quarantine purchases has been getting a bicycle trainer. It attaches to the rear tire and transforms my bicycle into a stationary bicycle, perfect for indoor exercise. With quarantine approaching 2 months, it's about time I stopped using that as my excuse for not exercising. Please excuse my messy apartment…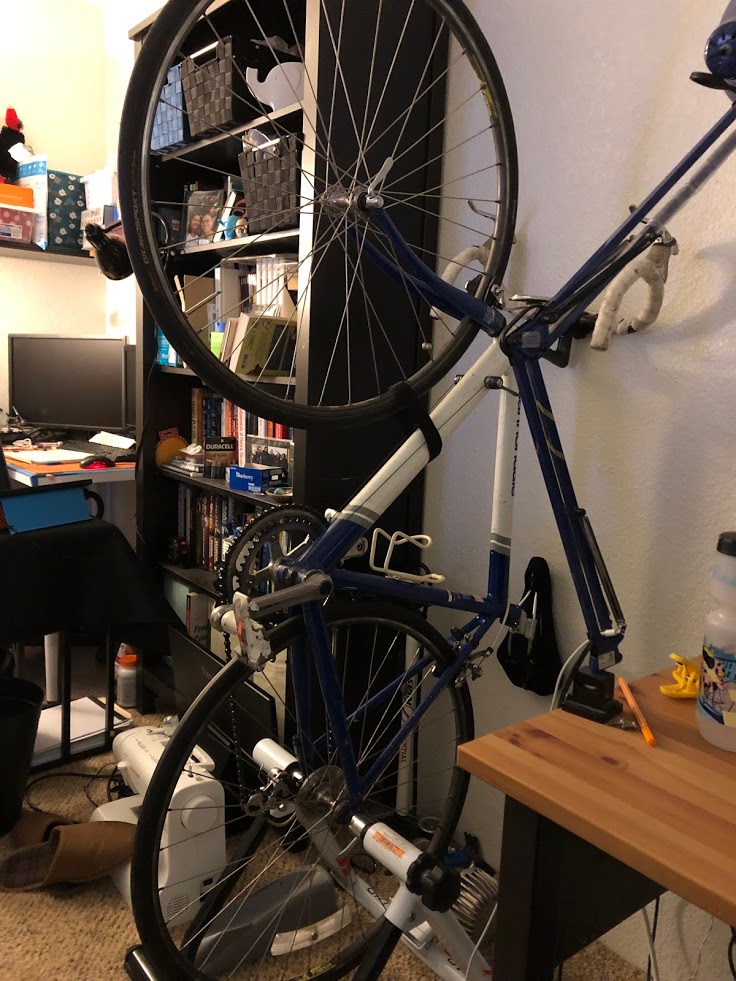 With a bike trainer, you can adjust the resistance at the back. I usually cycle with my bike on higher gears and a bit of resistance, which means after 30 minutes I'm sweaty and ready to get off the bike. The best part of exercising is that I feel I have earned my meals. Or at least that's what I tell myself to convince myself that exercising is important.
SONG OF THE DAY
I was digging through my music library recently and pretty much rediscovered Beirut. I first heard of Beirut about 8 years ago, when my friend sent me songs and we would listen to them together. He's a postdoc now at NIST. I look forward to visiting him in Colorado in the future and we can listen to Beirut together again. Here's one of my favorite tracks by Beirut: