MagAO-X is proving to be a complicated beast. Just when we think we're making progress at taming it, we find another thing that doesn't quite work yet — or is just plain failing.
Sometimes we need help from our collaborators working on similar AO systems. We've been getting really nice performance, but with a touch of instability that has made it difficult to keep that performance for long periods of time. We use the CACAO software developed by Olivier Guyon for the SCExAO system. Olivier has been working with us all along to make MagAO-X go fast, and today I got up early to dive into the details to figure out what has been causing these subtle stability issues.
To test things out, Olivier was running experiments on SCExAO in Hawaii while I was doing the same on MagAO-X. It looks like we succeeded! We are much happier with the new calibrations we took this afternoon.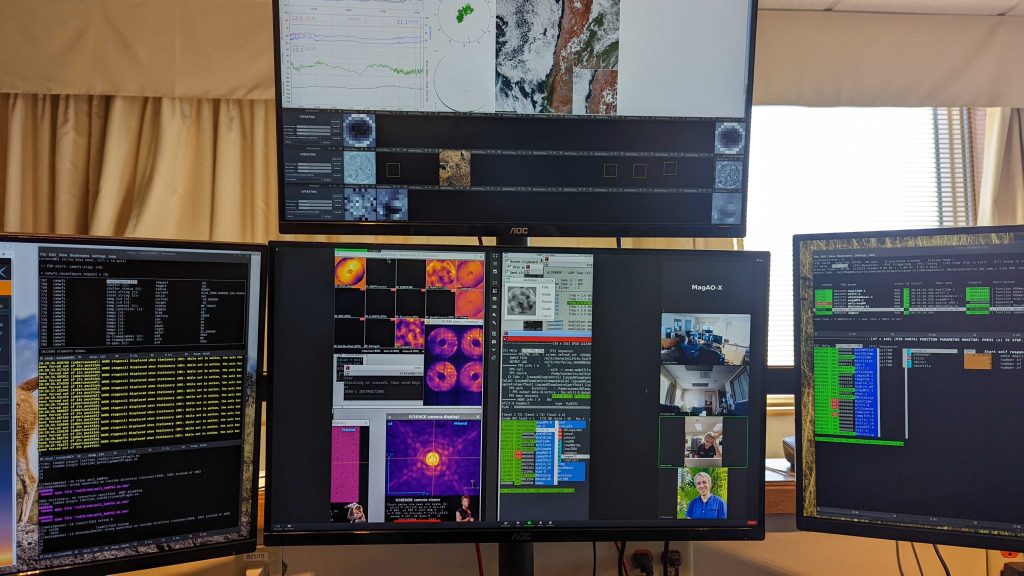 The bigger assist came from our friends on the MAPS project. We've been suffering from a failing rotator on our atmospheric dispersion corrector (ADC). This little motorized device rotates a prism to keep the Earth's atmosphere from going all rainbow on us.
Knowing that MAPS is using the same rotator — and importantly are not currently looking up at stars — we sent up the ole' bat signal to see if they could get one to us. Oli Durney (who is the optical engineer for MagAO-X!) sprang into action and tore apart MAPS' ADC and got the stage to FedEx. From there it went to Jeb Bailey in Santa Barbara, who just happened to be coming to LCO 48 hours later. (Jeb is himself part of the MagAO-X team, though that's not why he came this time).
So we got the replacement stage delivered last night, and today did the replacement.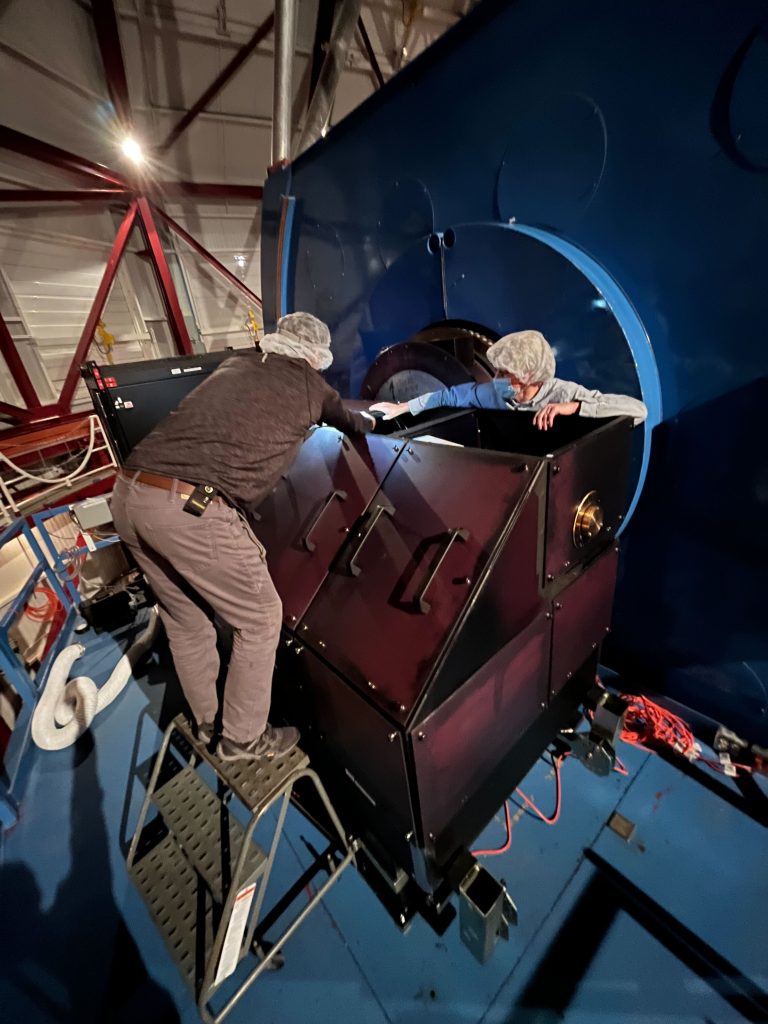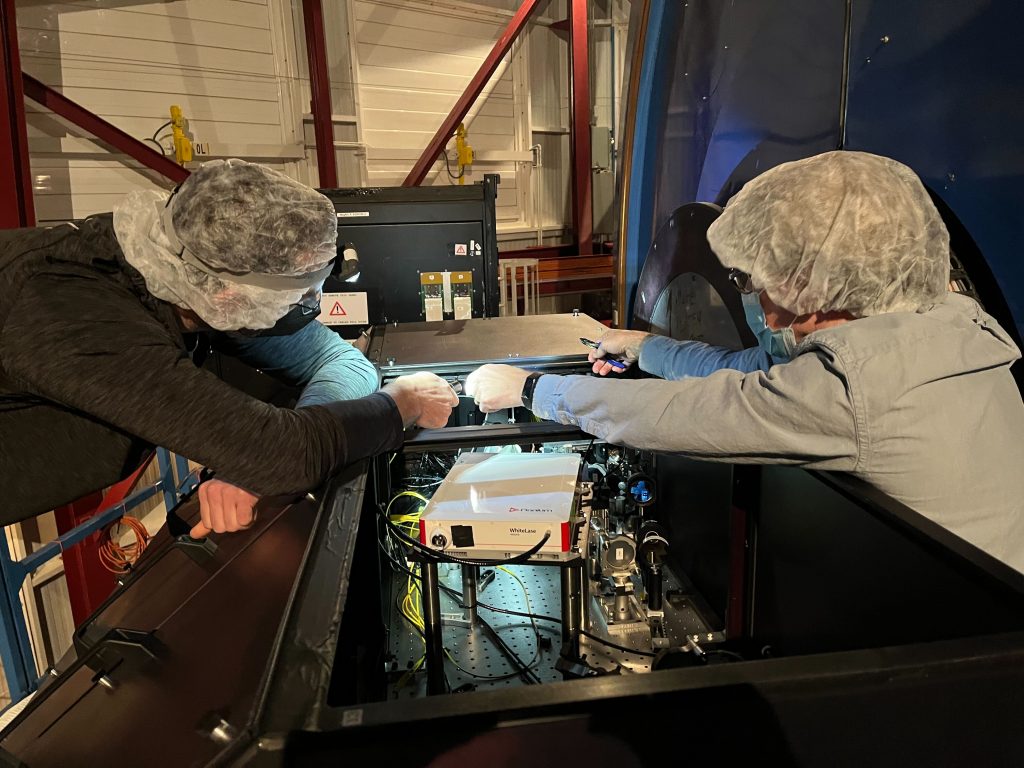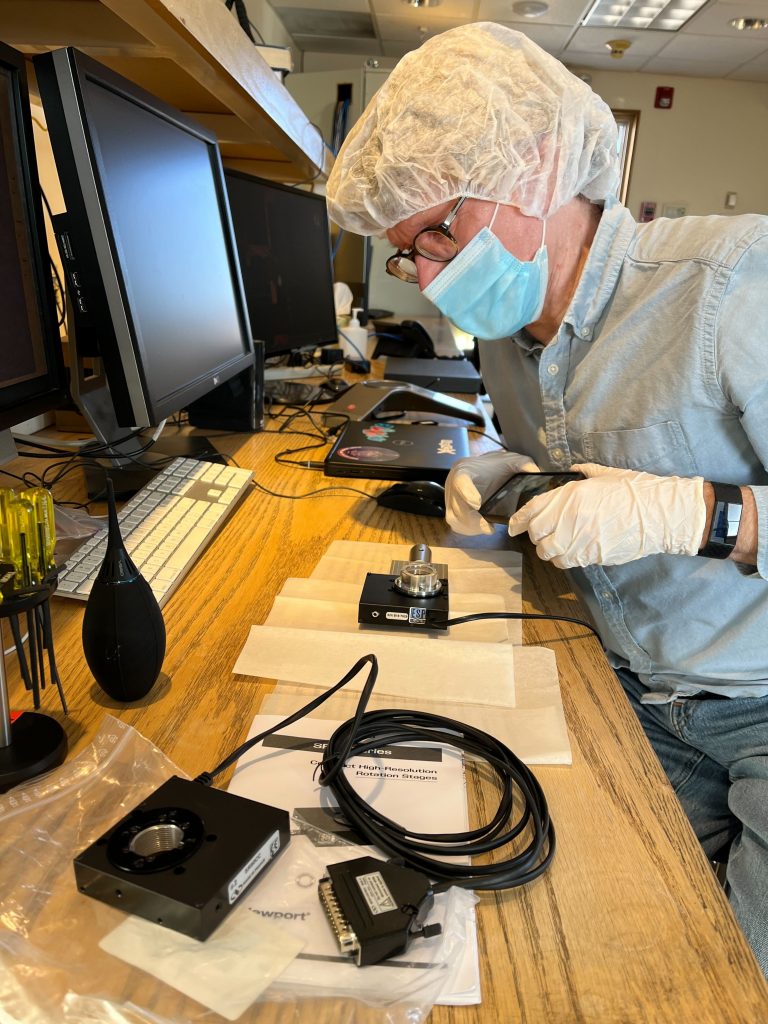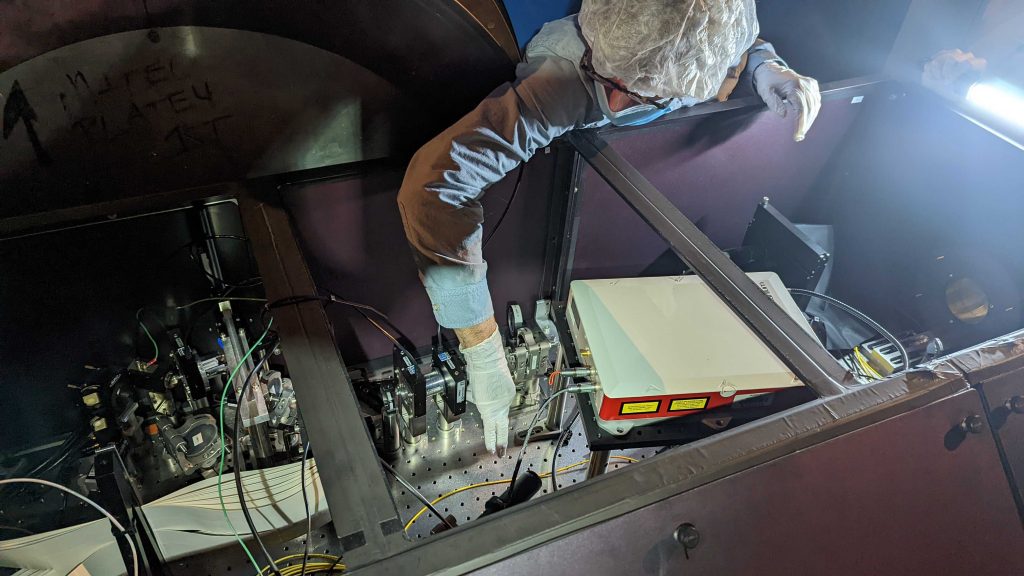 Once we got the instrument buttoned back up and our new calibration applied, we went back to work doing coronagraphy at H-alpha looking for planets.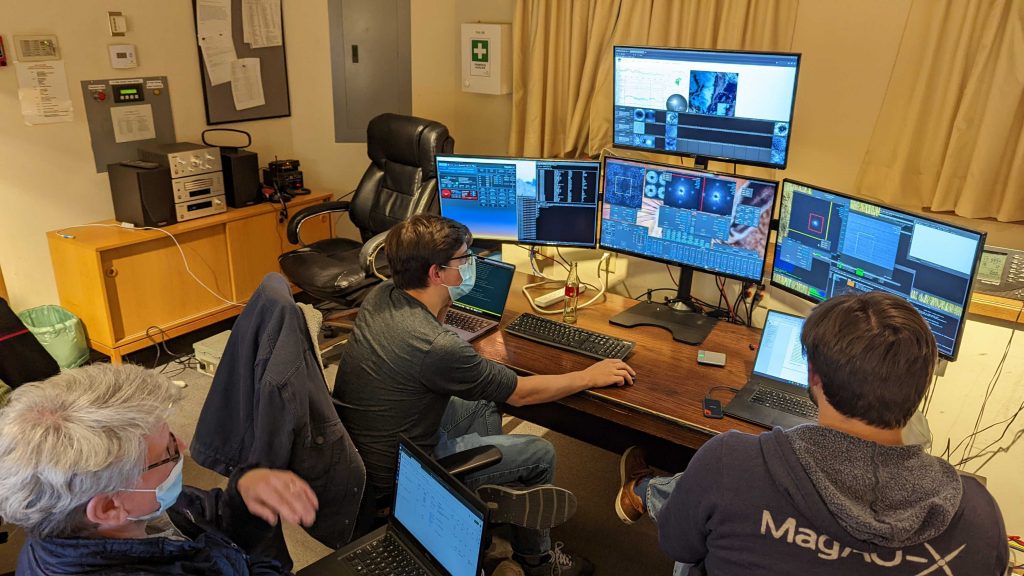 Here's a video of some parts of MagAO-X working. Woofer, tweeter, WFS at top left. At bottom and from left are the H-alpha channel, continuum channel, and then our LOWFS camera which is capturing light rejected by the coronagraph.
Logan figured out how to get Vizcachas to be our substitute Easter Bunnies. they're going great.