Two and a half years ago, I came to the University of Arizona to work with MagAO-X. The plan was that MagAO-X would go to the Magellan telescope twice a year. And then suddenly a global pandemic appeared. However, right now we are really at Las Campanas Observatory preparing for an observing run! We arrived here on Monday and we entered the Bubble Mode for 3 days. In the Bubble mode we had to stay away from the other staff and got food delivered by room service. Our initial expectation was that we had to stay in this bubble mode for 72 hours after arrival at LCO. But, the clock started counting from arrival in Santiago! We learned this after missing our special breakfast room service. The kitchen staff thought we were already good to go for normal breakfast. So for the final procedure to break out of the bubble, we went to the medical unit to get our COVID test 8 hours earlier than planned.
All three of us agreed that this was quite an unpleasant nose swab. I think they were trying to scrape out some brain material. So for all other MagAO-X observers; be warned! After getting our clearance, we were allowed to eat in the actual cafeteria during lunch.
With the covid-free clearance, we were allowed to come in contact with other humans. I could finally get a tour of the Magellan telescopes.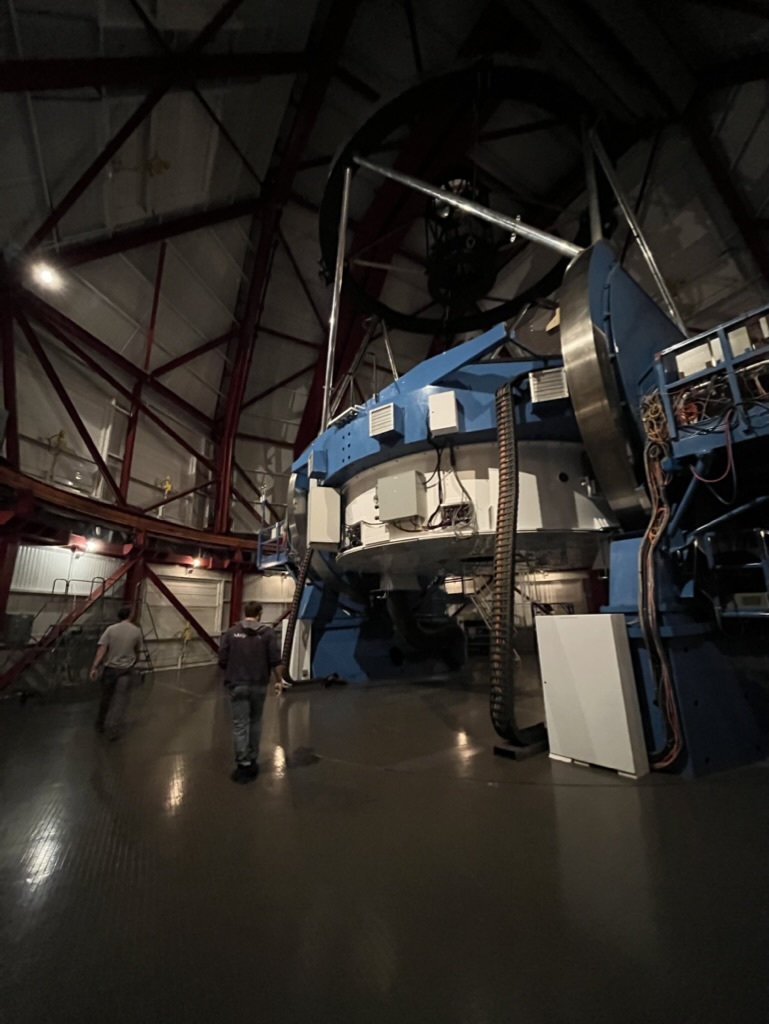 And because we were allowed to meet other people, we could actually start unpacking MagAO-X. We met up with the great technical staff of LCO to crane the electronics box that contains the driver electronics of pretty much every part of the instrument. This required a very delicate procedure and took a couple hours. But, we are very happy with the results; the electronics box is unpacked and plugged in.
But what is a commissioning run without any challenges? Apparently our graphics cards found our plan to observe most disagreeable. Luckily, more team members are flying out tomorrow and they have quickly scavenged the lab in Tucson for more spare graphics cards. We still have more than a week to go for our first night, and enough work to do. It is going to be an exciting run with many interesting projects. Stay tuned!