There seems to be a rule that no matter how early we ship MagAO-X, it won't get to the Santiago airport until I do. This trip followed that rule. The instrument has now cleared customs and is scheduled to make the journey to LCO tomorrow.
However, it could have been on its way as early as Monday if it weren't for a nation-wide trucking strike, which started Monday morning. We saw the effects first hand on our drive up from La Serena.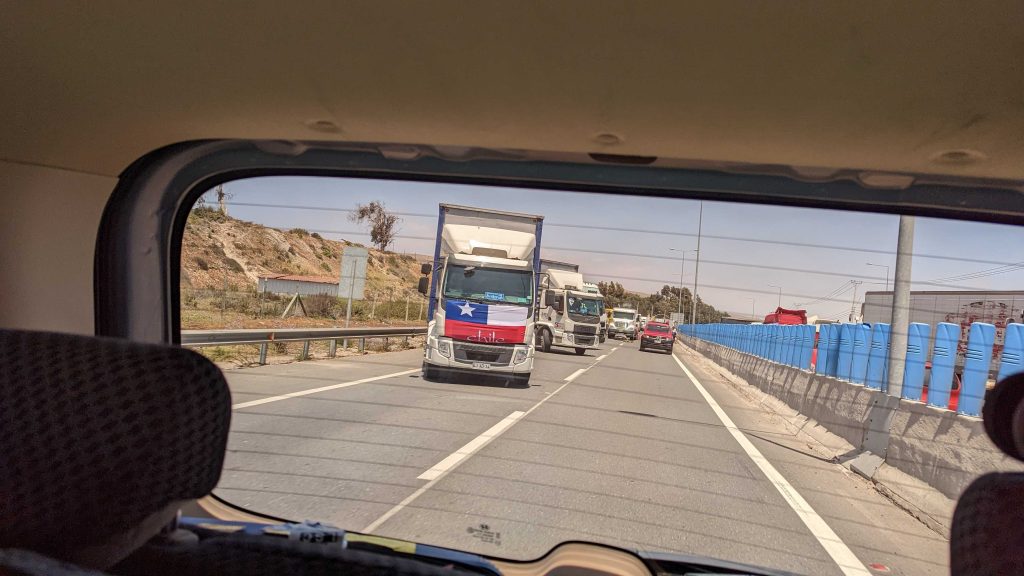 Trucks were lined up blocking the right lane of the highway, and the highway itself was almost empty. It is usually teeming with trucks going both directions.
Reports are that some concessions have been made and the various unions involved are working on accepting them. The truck is scheduled to leave tomorrow morning. In the mean time, we have been enjoying the comforts of LCO while we get over the 26 hour travel day (and 4 hrs of jet lag). I only look at the calendar once an hour or so to remind myself that we have plenty of days left.
I was already asleep last night, so this is my first LCO sunset of 2022B.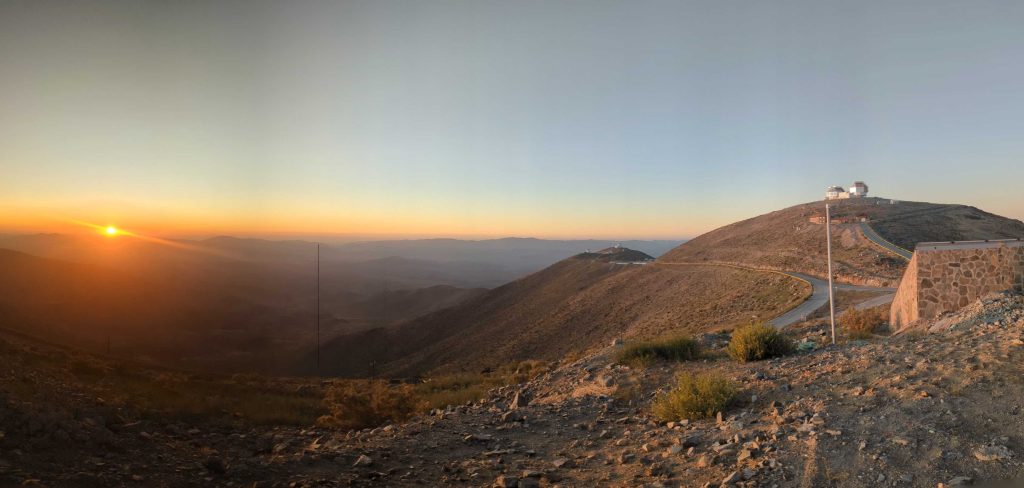 Joseph failed to perform his Day 0 responsibility to set the rules for the song of the day for the run. So, let's go back to the good ol' "each post must have a song of the day, and the song of the day must relate to the previous post's song. You don't have to explain it (but you can if want to)."