The long days spent waiting for a resolution to the trucking strike were unwanted but provided unusual tranquility on a mountain normally full of activity. Starting work yesterday morning brought welcome relief to have control back in our hands: turning wrenches and aligning optics was made sweeter by the ennui and uncertainty we had experienced waiting for our system to arrive.
It is to the credit to the group, then, that we did not trip over our own feet in excitement to have something to do, and instead an aura of calm pervaded almost all actions of the days. Like a well-rehearsed dance, our shifts in the cleanroom prepared each subsystem for integration onto the larger bench, and we were quick to characterize problems that will be addressed in days to come. The two days for preparation were unusually brief: because of time constraints we needed to run through our system characterization without incorporating the air-support mount or high-actuator count deformable mirror. Despite the outward expectation of hurriedness, we finished both days with remarks about how quickly everything had gone. Stepping outside this evening into golden sunset light with our instrument packaged and wrapped for the telescope was uniquely rewarding.
This calmness amid the bustle of activity would do well to linger into the next few days. Tomorrow will be the busiest day of the trip, loading our precious cargo onto a truck early in the morning for the final 200 meter climb to the telescope and then solving wavefront control problems through the starlit night. Today, then, was an important day to appreciate the quiet moments before the tempest that will challenge and enthrall us tomorrow.
Almost all the LCO animals joined together in making today a good day to remember. We had visits from the donkey herd: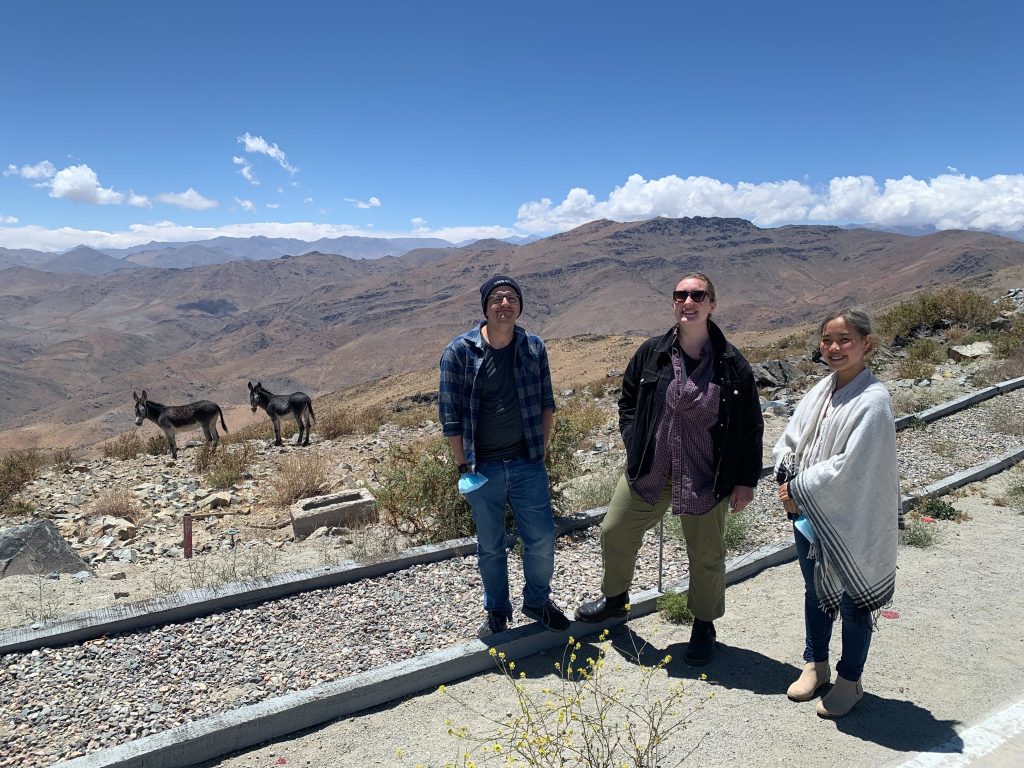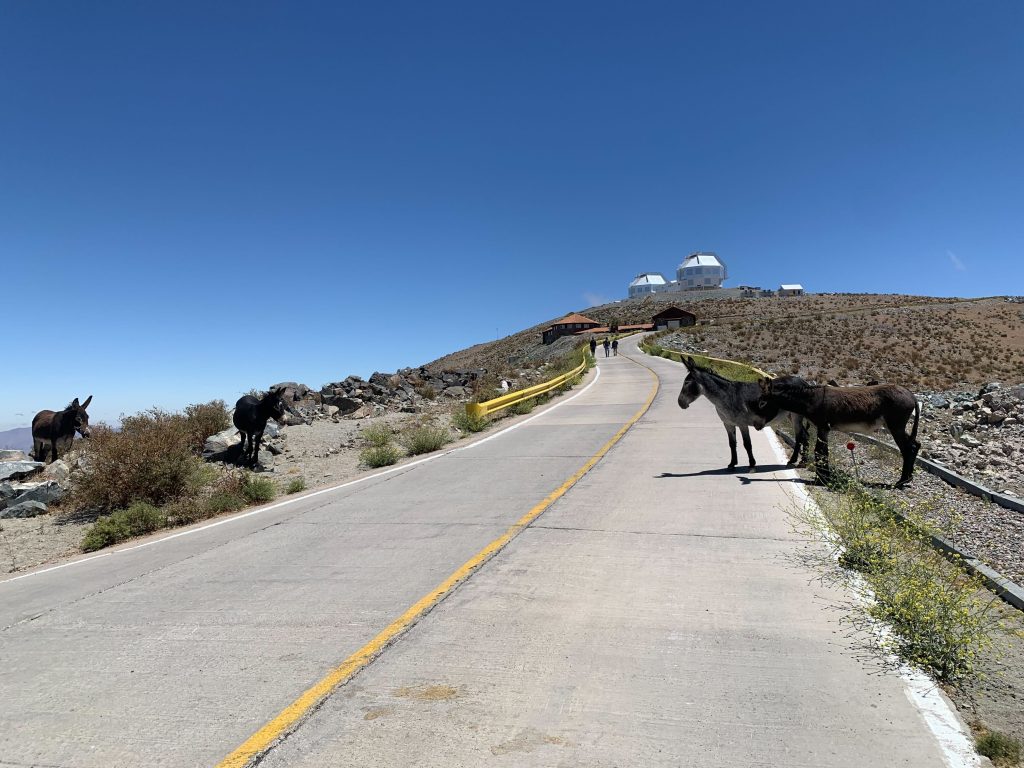 The guanacos also made a rare, close to the lodge appearance before bedding down on the hillside south of the telescopes.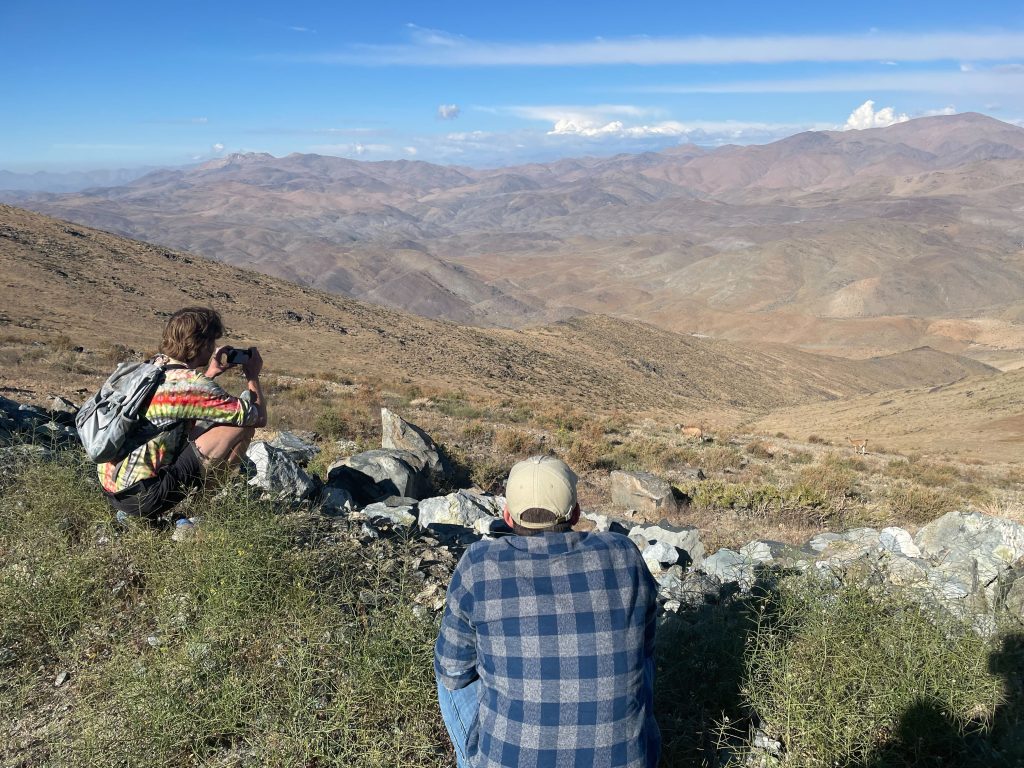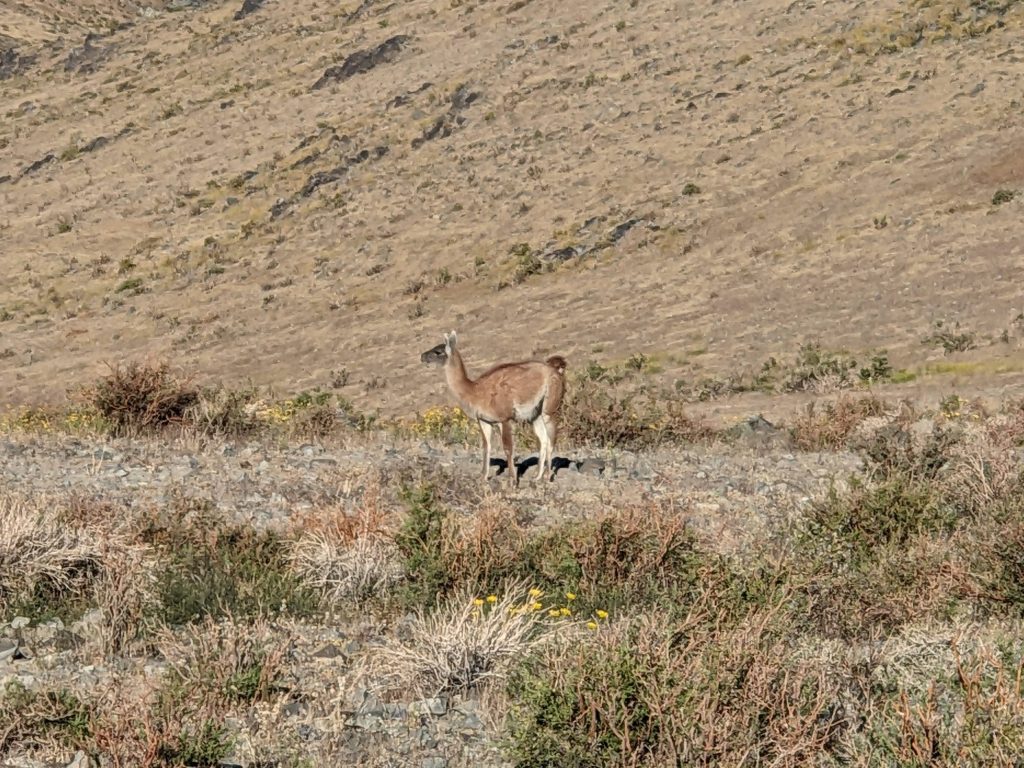 Furthermore, our resident viscacha spent time posing for admirers: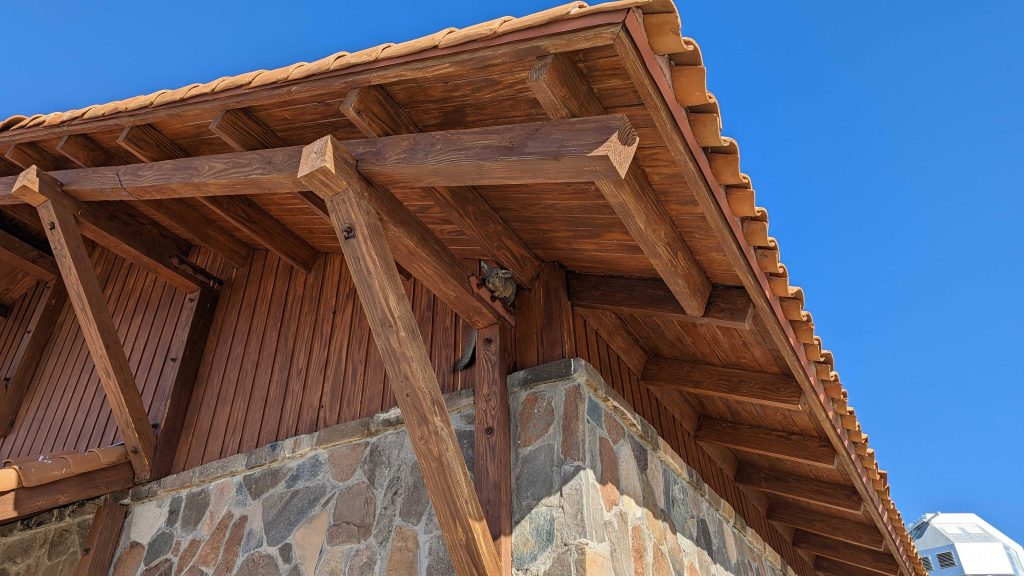 And certain, unnamed members of the group were hassled by menacing birds between homework assignments.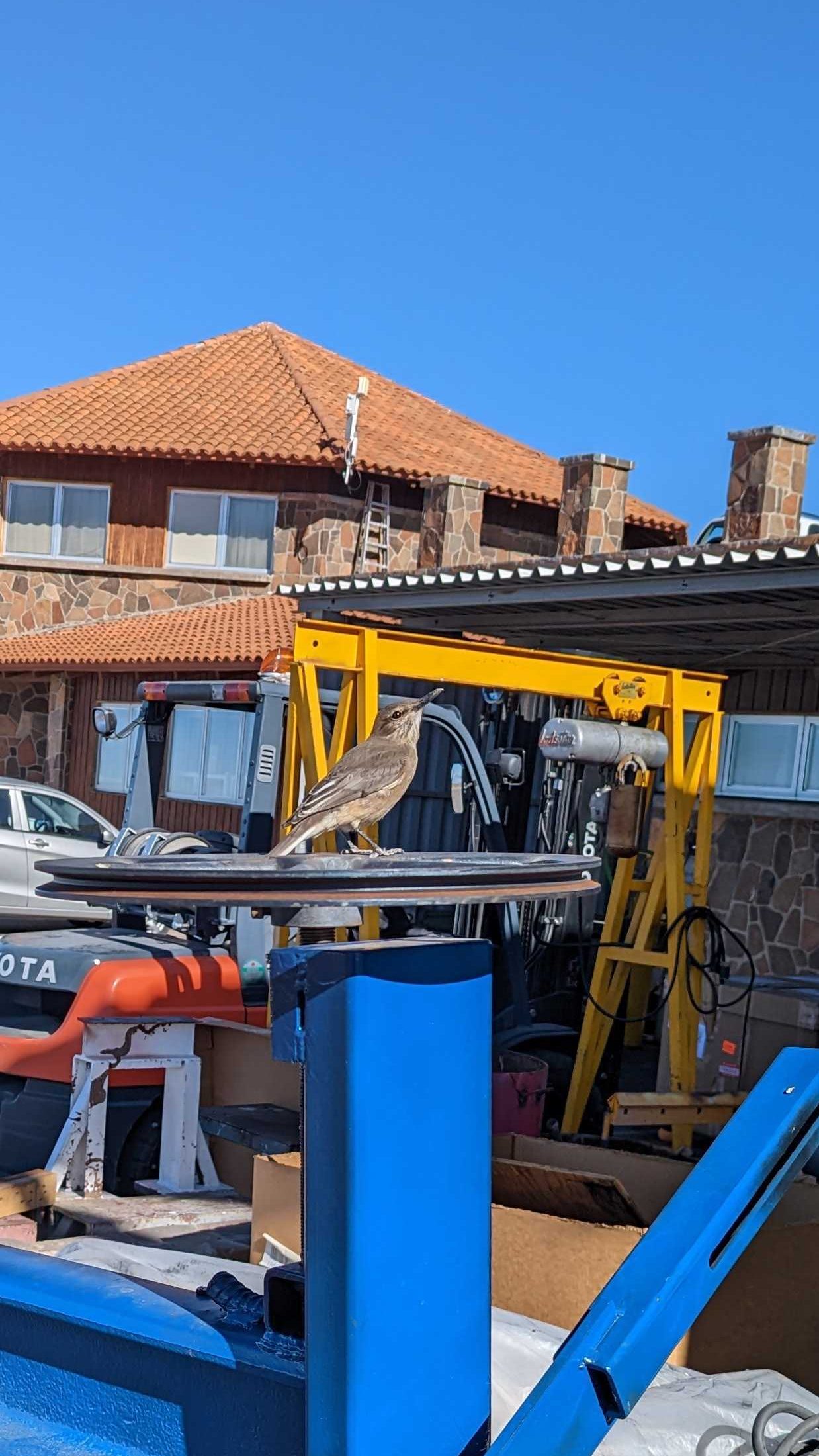 Inside the lab, Jared and Joseph started the day with heroic efforts to troubleshoot problems on the erstwhile moody ICC. It seems possible that problems may have originated during bumpy transport; we are all hoping that we'll soon forget there was ever anything wrong at all.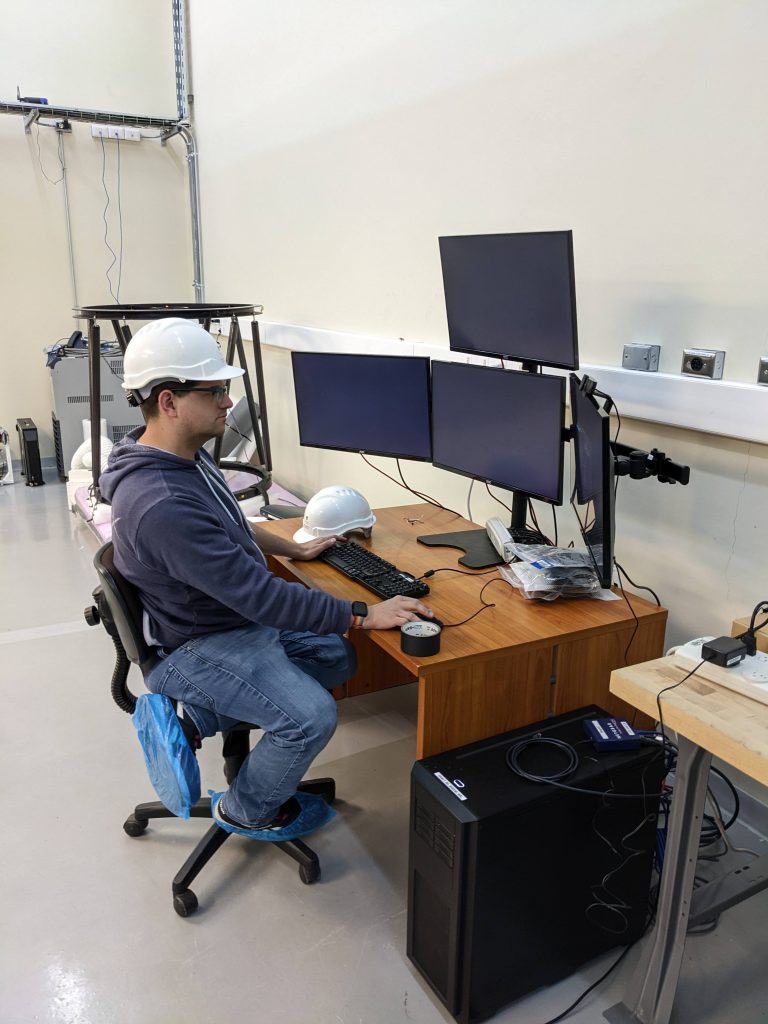 Afterwards, Eden, Sebastiaan and I each got to play with our instruments but work was hampered in part by bad PSFs caused by some combination of pupil shift and no tweeter mirror. We were glad for an online celebrity guest troubleshooting appearance from our very own Kyle van Gorkom; hopefully getting the instrument onto its air support in the telescope will restore beam paths to closer to what we had seen in Tucson.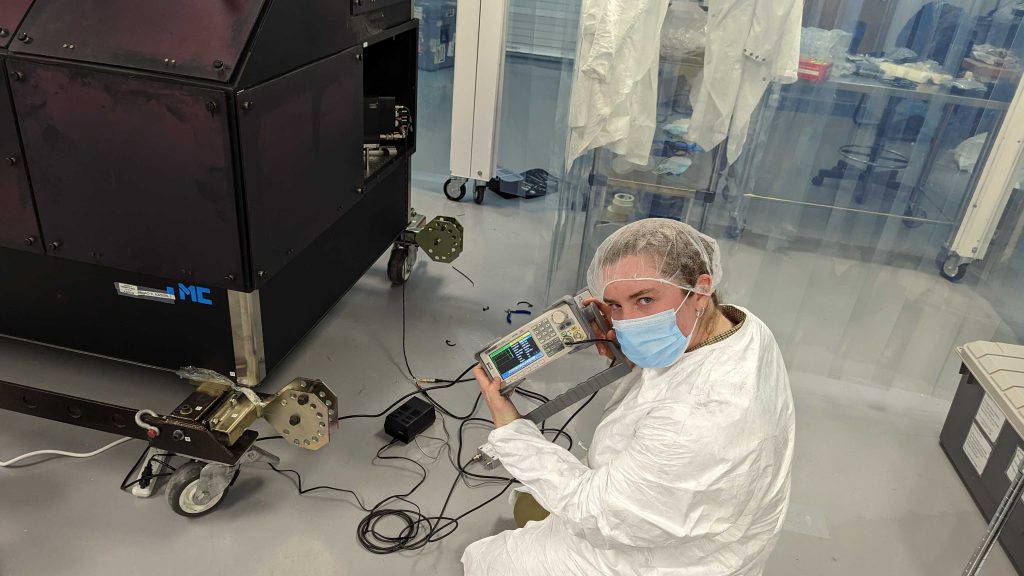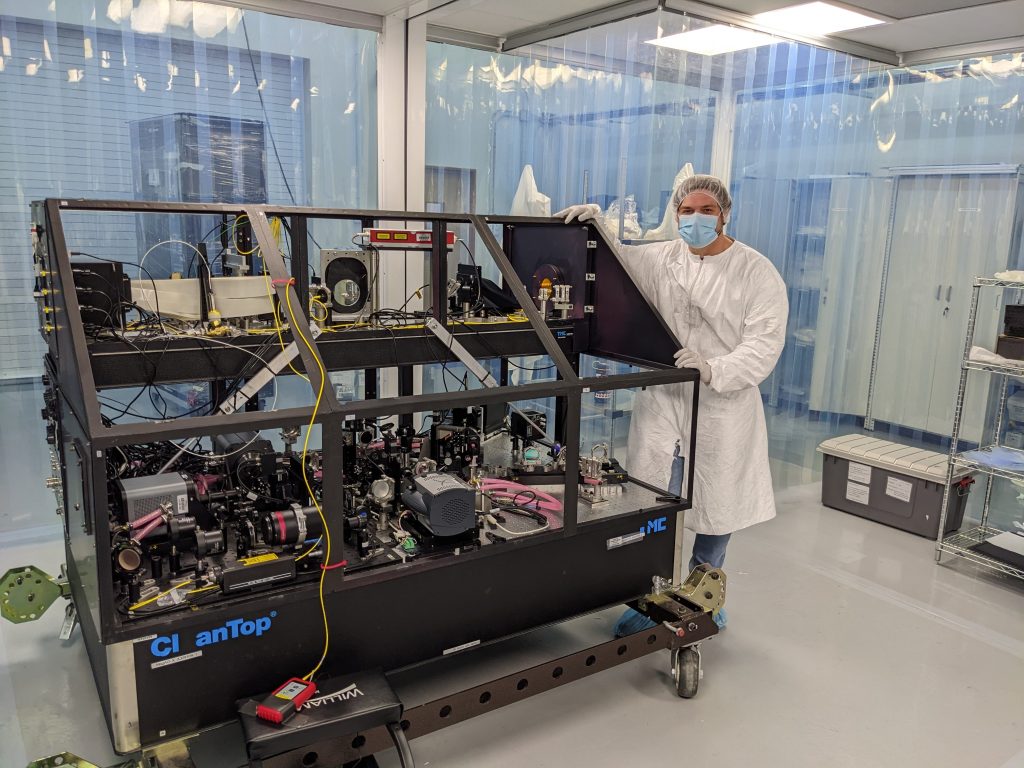 As quickly as it had started, it was time to pack everything up and get ready for the final ascent tomorrow. Avalon's instincts as master plastic wrapper sprang into seasoned form, and good teamwork led to a record decabling and preparation.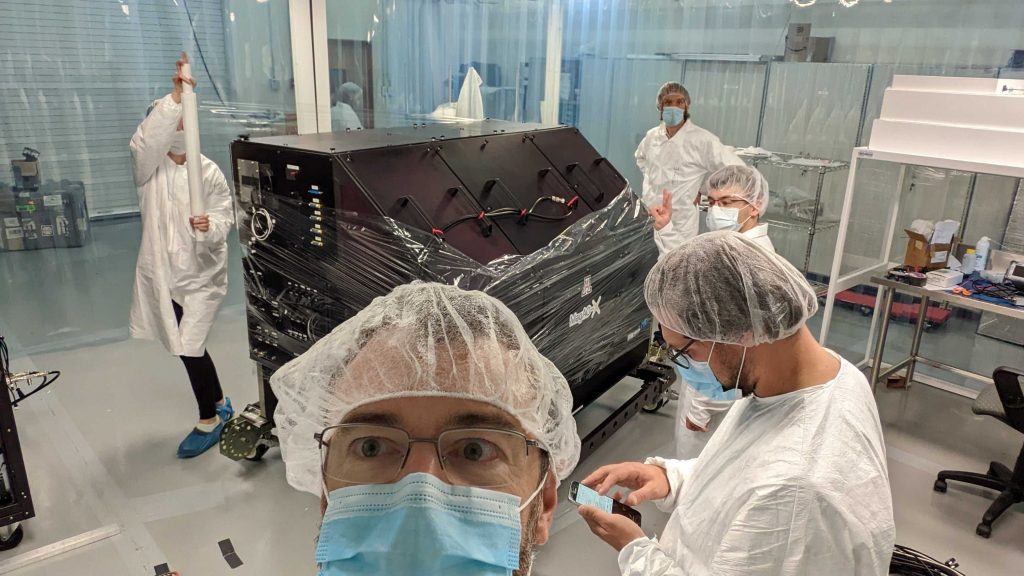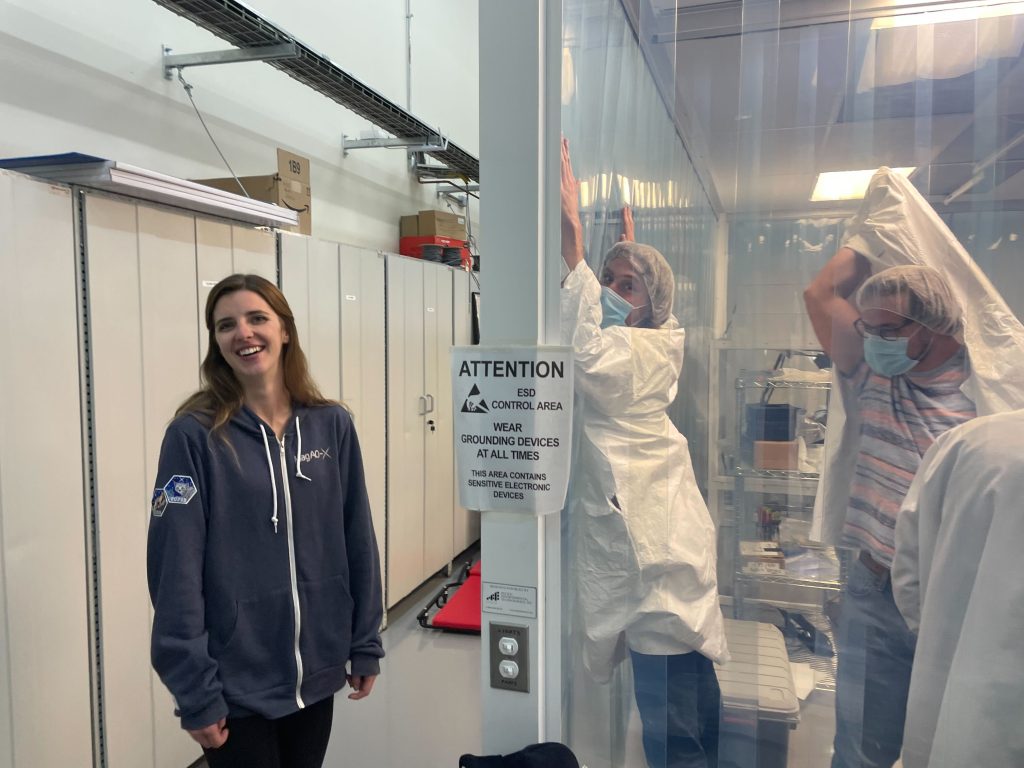 Finally, our work finished, we enjoyed a very pleasant team bonding experience lingering outside as the evening glow turned into night. Amid the certain hubbub and work of the coming days, it was lovely to pause and appreciate the quiet stars twinkling in the night, before peering deeper to unravel their mysteries.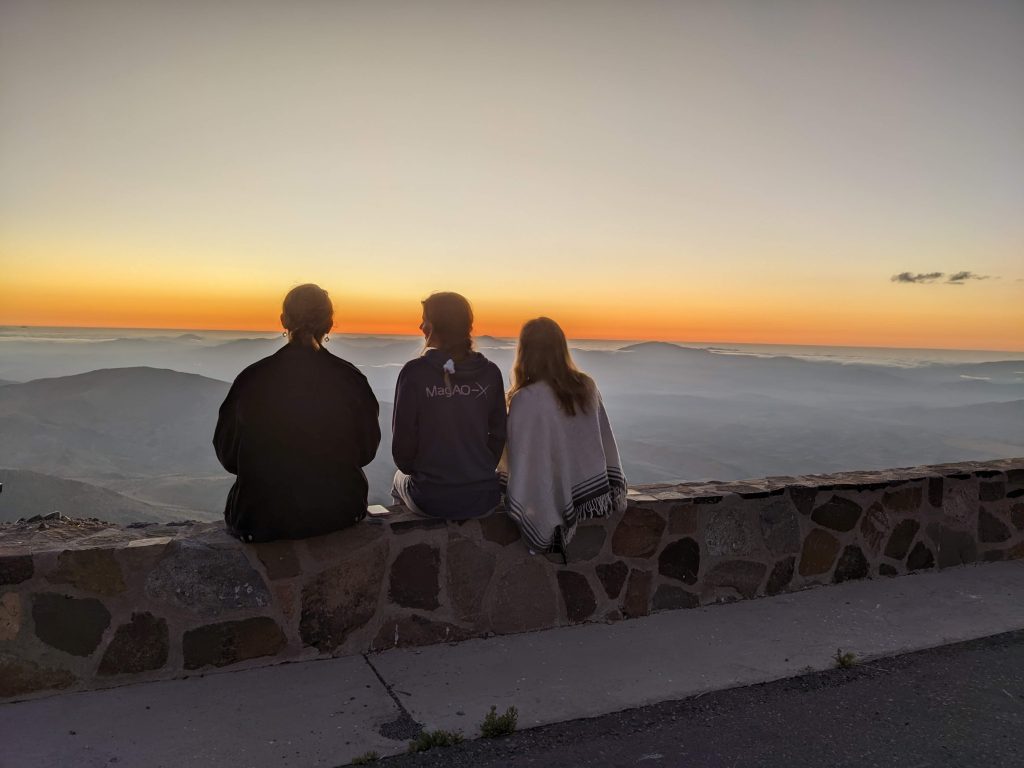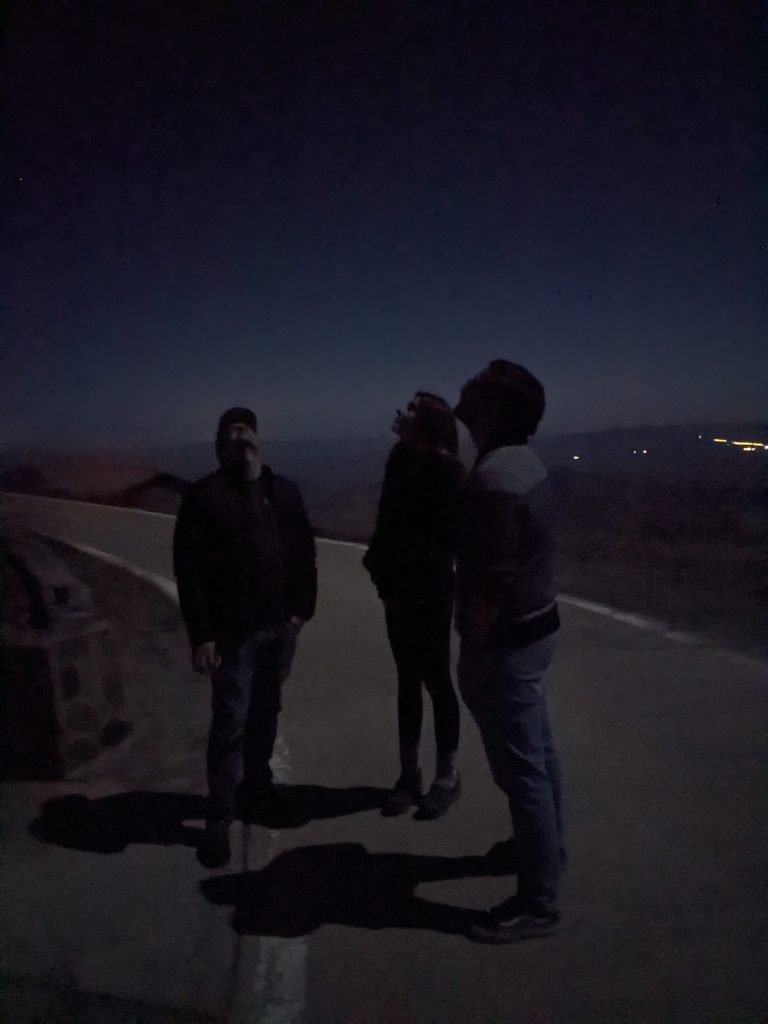 With relief and anticipation we look forward to the busy days to come, but also look back with fondness on our unexpected, quiet days on top of the world. Time spent walking the gravel mountain roads holding dual feelings of awe and angst consistently evoked the music of Townes van Zandt, and I'd be remiss to not include a song of those moments before our nostalgia is swept away by the activity quickly upon us.