Thank you Carla for the wonderful blog post yesterday, and also for taking such good care of us. I of course really mean thanks for delivering our empanadas on Sunday. We'll see you next turno!
I know it looked like a lot of food, but I was actually somewhat disappointed in our team's commitment to Empanada Sunday. This tradition at LCO is one of my favorite experiences here, and part of what makes this place so special. I have seen the lounge table tiled with empanadas. A friend of ours even flew home once with her carry-on full of empanadas.
So yes, I ordered 4 empanadas. But that was only because the new night lunch order form limits you to 2 carne and 2 queso. I would have ordered 8. But the trick to hording empanadas here is that you have to defend them.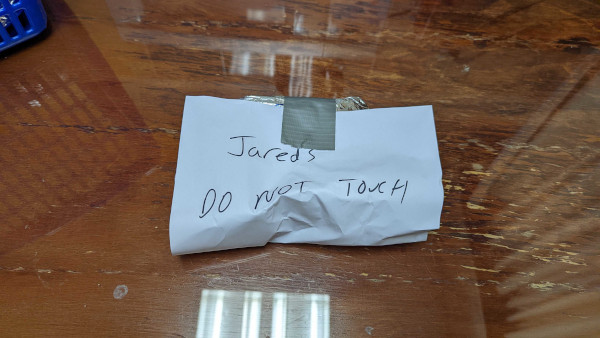 We said goodbye to Joseph and Warren this morning. Joseph was debugging software while Warren was frantically taking PIAA characterization data until the Sun forced us to close up, and they then ran down the hill to pack and catch the bus. After some sight seeing in La Serena they met up with our fellow Stewardites for the traditional Papas Fritas at the La Serena airport.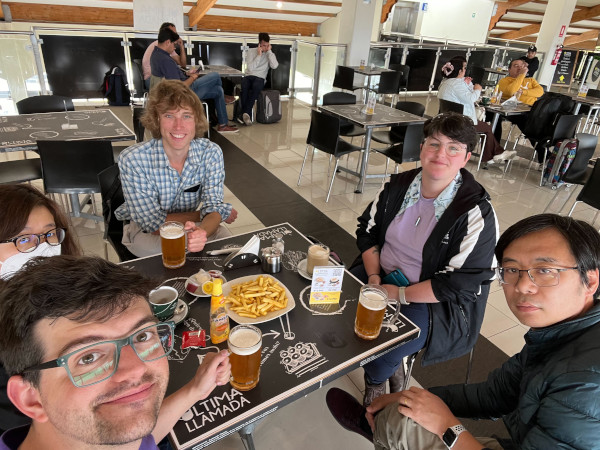 On-telescope optical characterization can be pretty draining.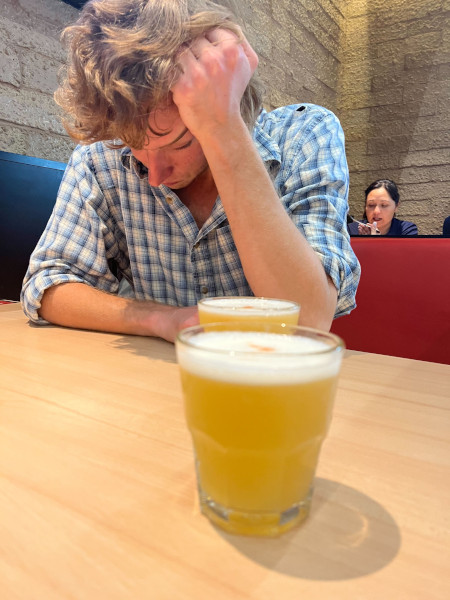 Tuesdays are shift-change day, "turno", at LCO. So fittingly our departing AOistas passed their relief.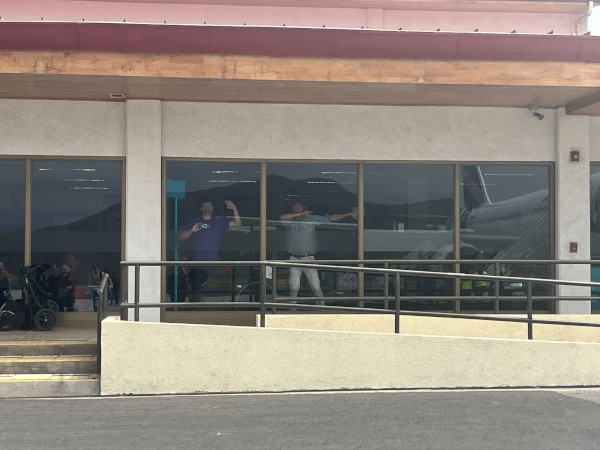 Logan has returned! She managed to stay awake after the 24+ hr journey just long enough to watch the sunset with us.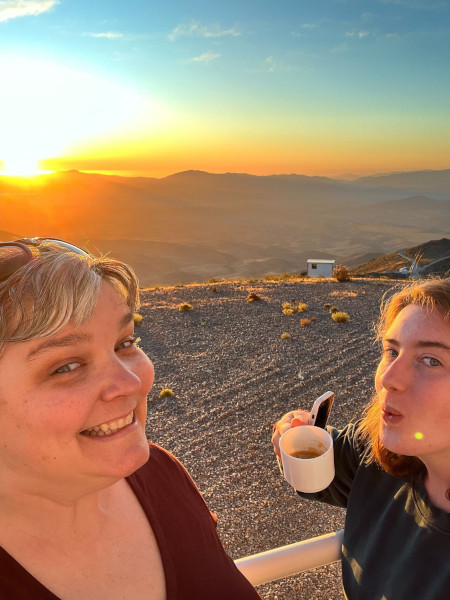 Some of our crewmates manage to avoid the stresses of cutting edge astronomical instrumentation research, and just go with the flow.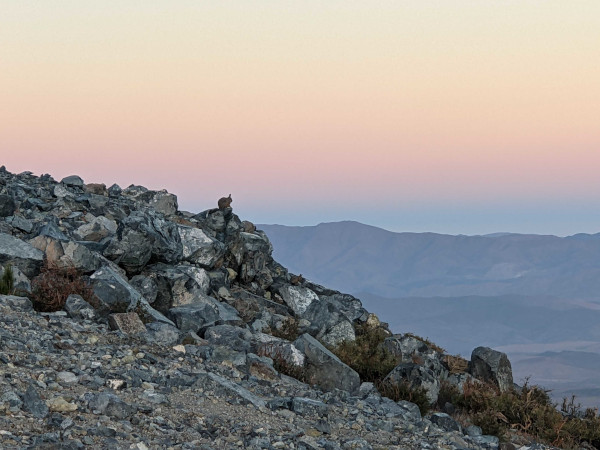 Since the day after thanksgiving one of the features of sunset watching from the Clay telescope has been the intense glow of the lodge Christmas Tree.