Eden here, representing the three exhausted first year grads that just landed in Chile. This second wave of helping hands will get to join the great thumb twiddling. (We have also beaten MagAO-X's shipping crates to the mountain.) There's no new news regarding the strike, but kindly telescope-time neighbors have agreed to swap nights: time after our run was supposed to end exchanged for our first observing nights. So now our first night of observing is December 2nd instead of tomorrow, a successful stall for more delivery and setup time.
Undaunted by the ever foreboding slack updates, I started my LCO journey at a crisp 7am at LAX. You wouldn't believe it, but the traffic at 7am on a Saturday is still upsettingly bad.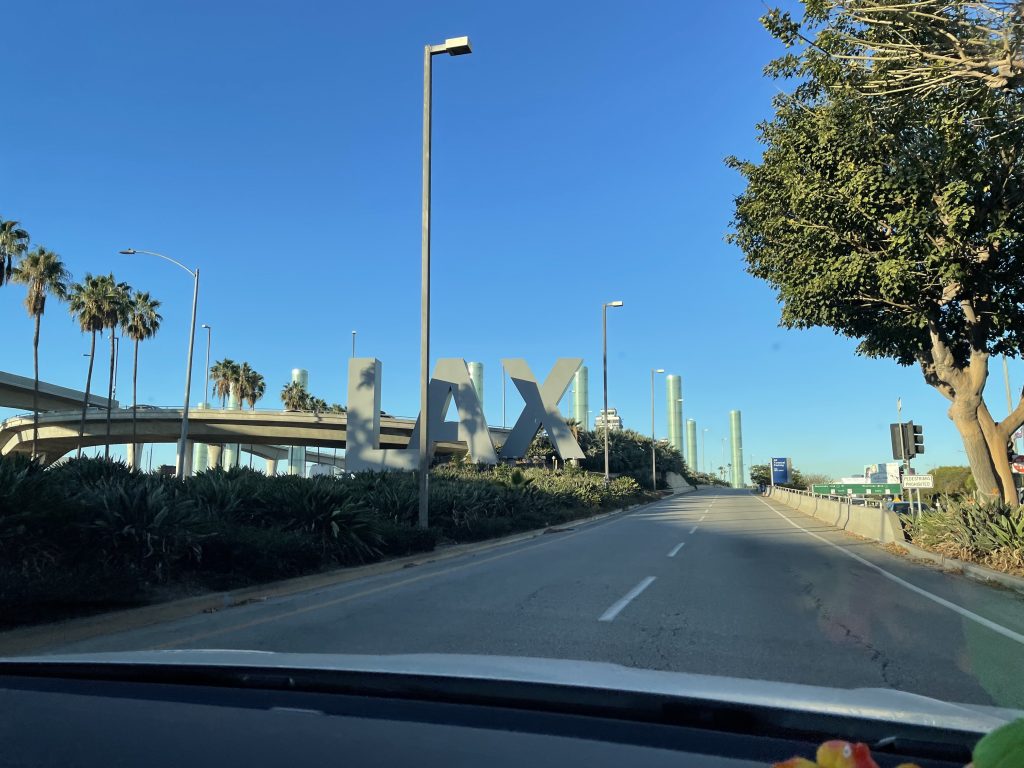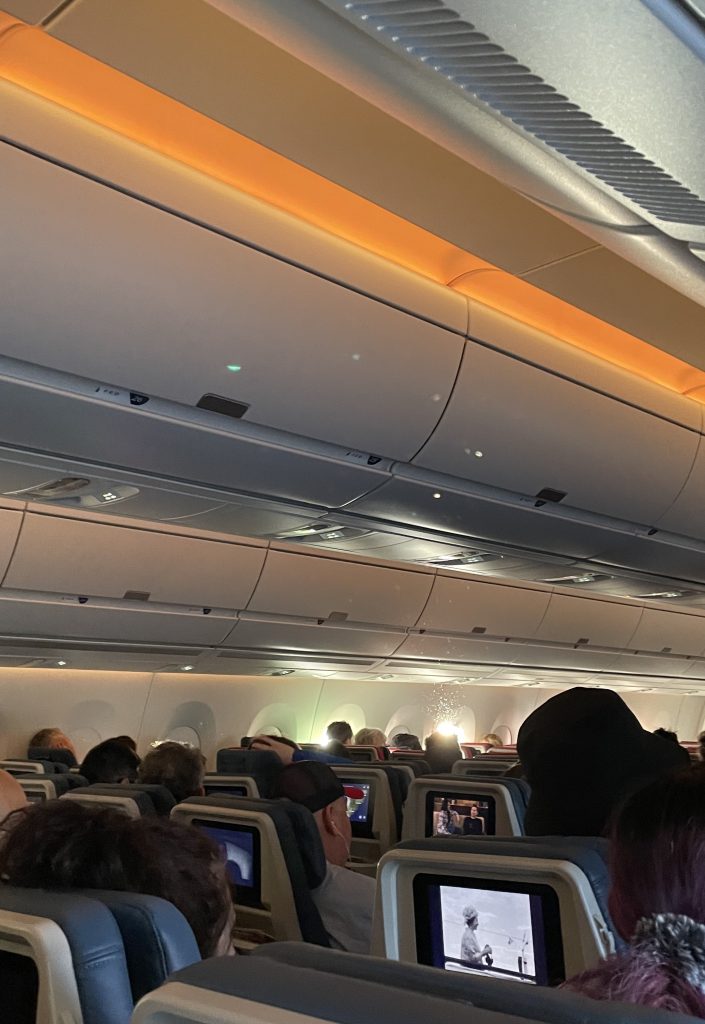 In my ATL leg I met up with Avalon for our 8 hour red eye and in LSC customs we caught Jialin! Overall, no huge hiccups. It helps when you have nothing to declare, and no huge astronomy gadgets to explain in a language you can't speak.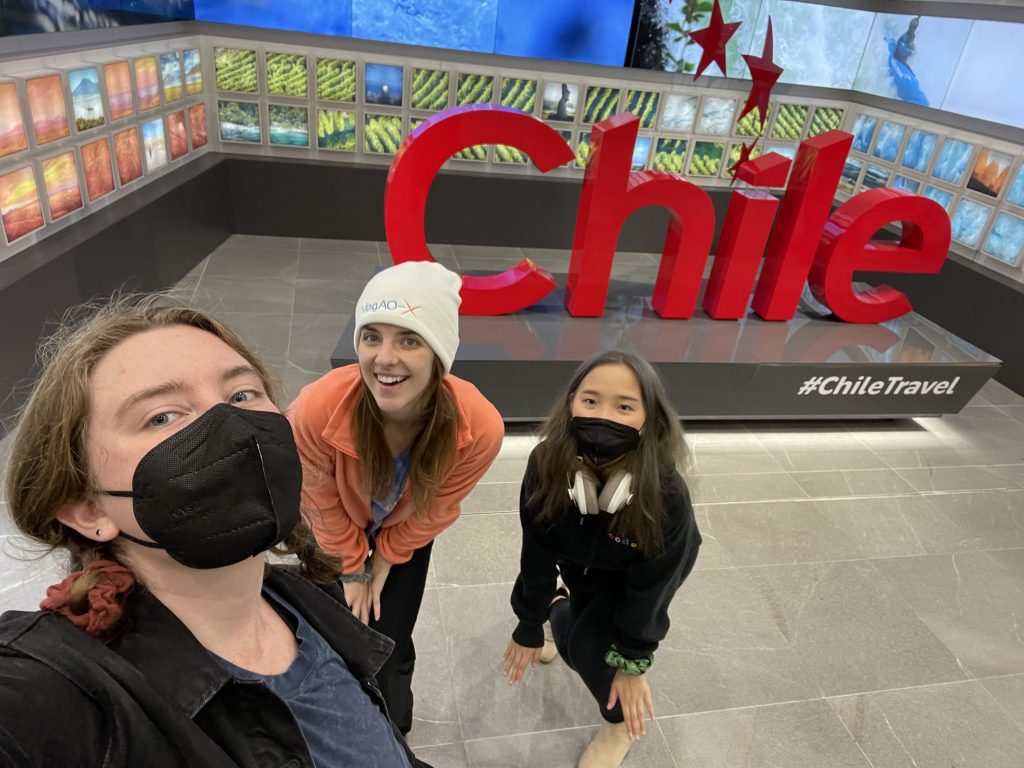 From 7am to 1 we hang out in the domestic terminal, scavenging for vegetarian bites and unsuccessfully searching for dental floss.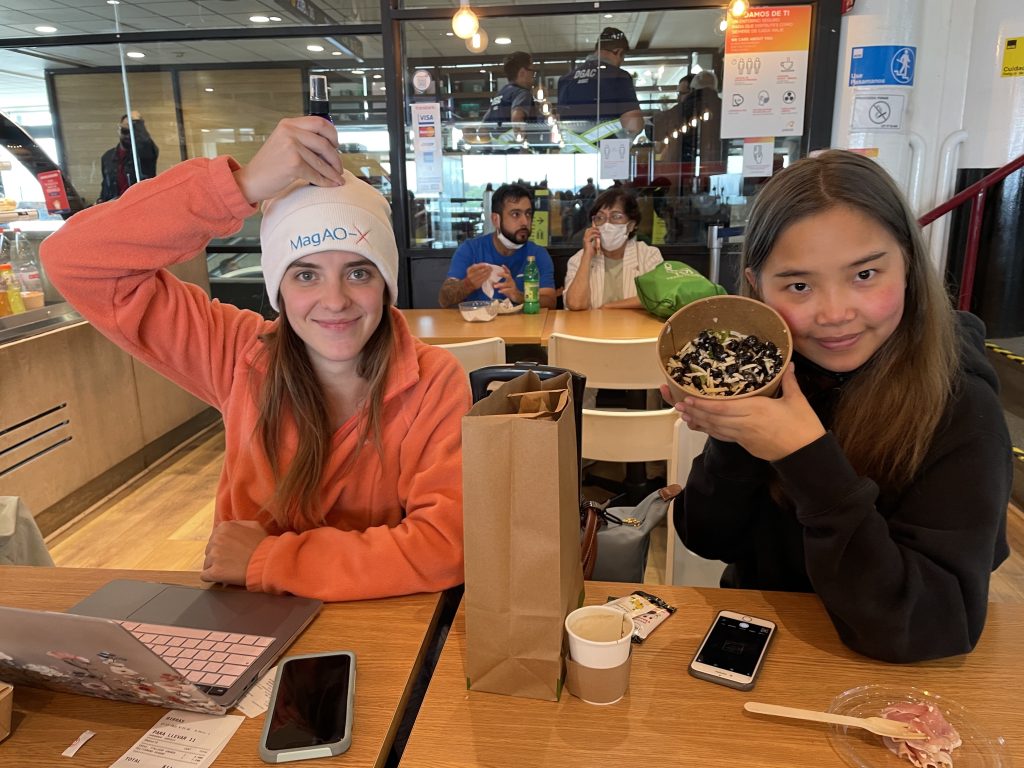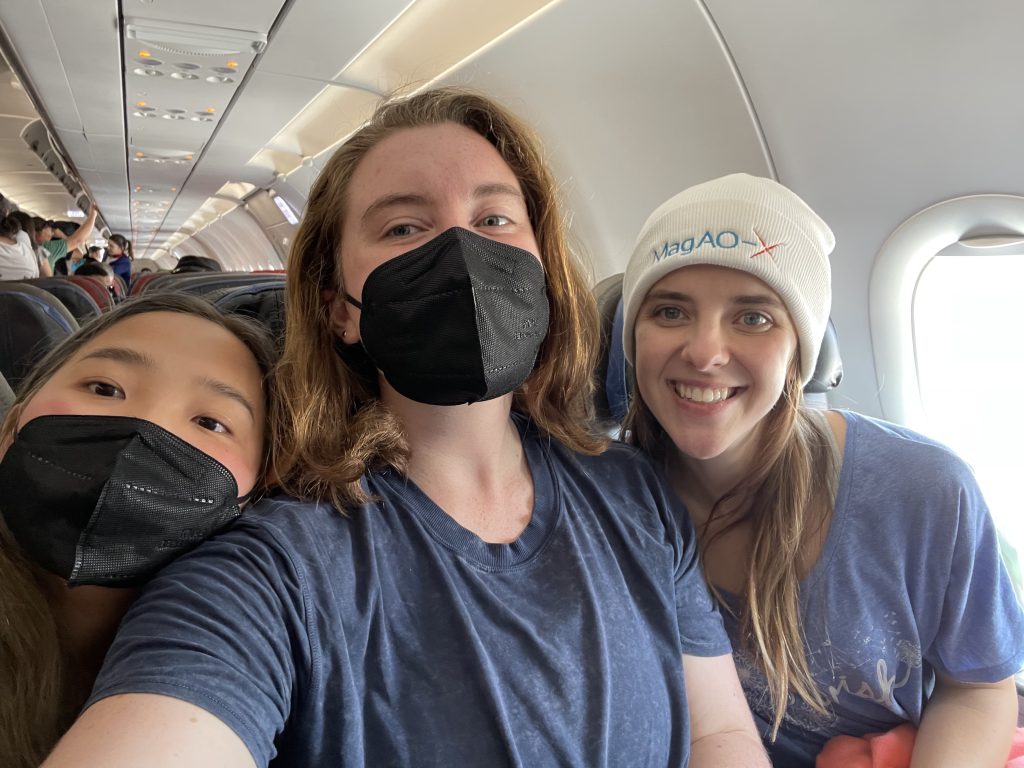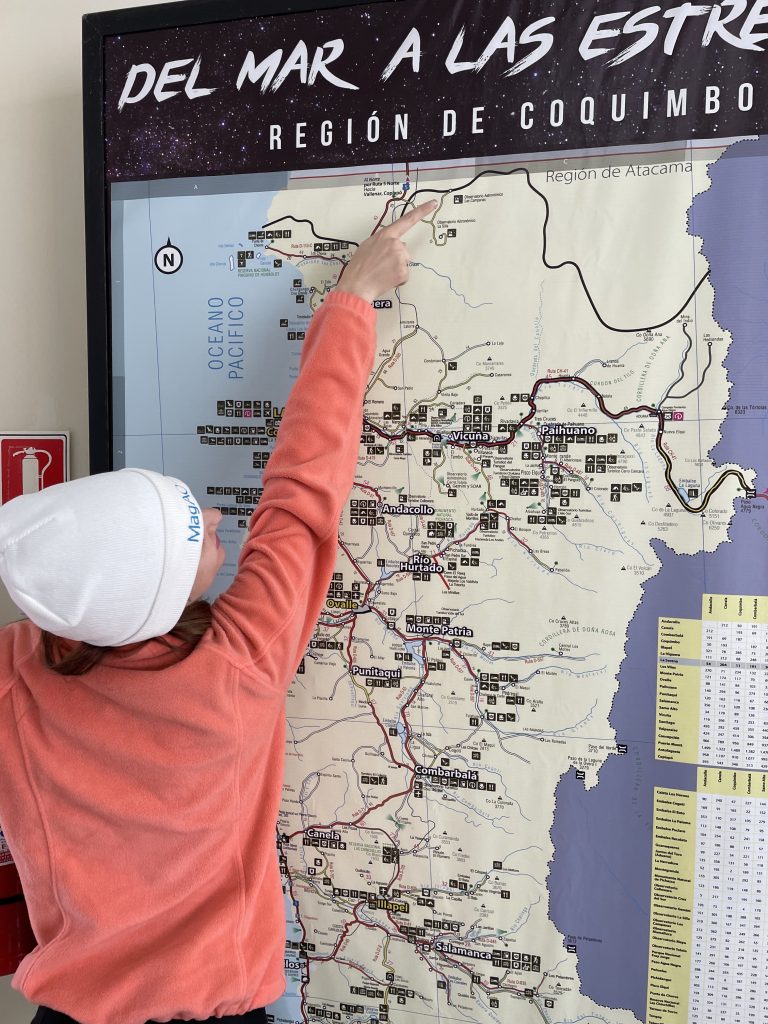 After our plane hop north, we get a ride up the coast and into the mountain range to the telescope. Some quick COVID tests later, and we're settled into our LCO homes for the next week or so!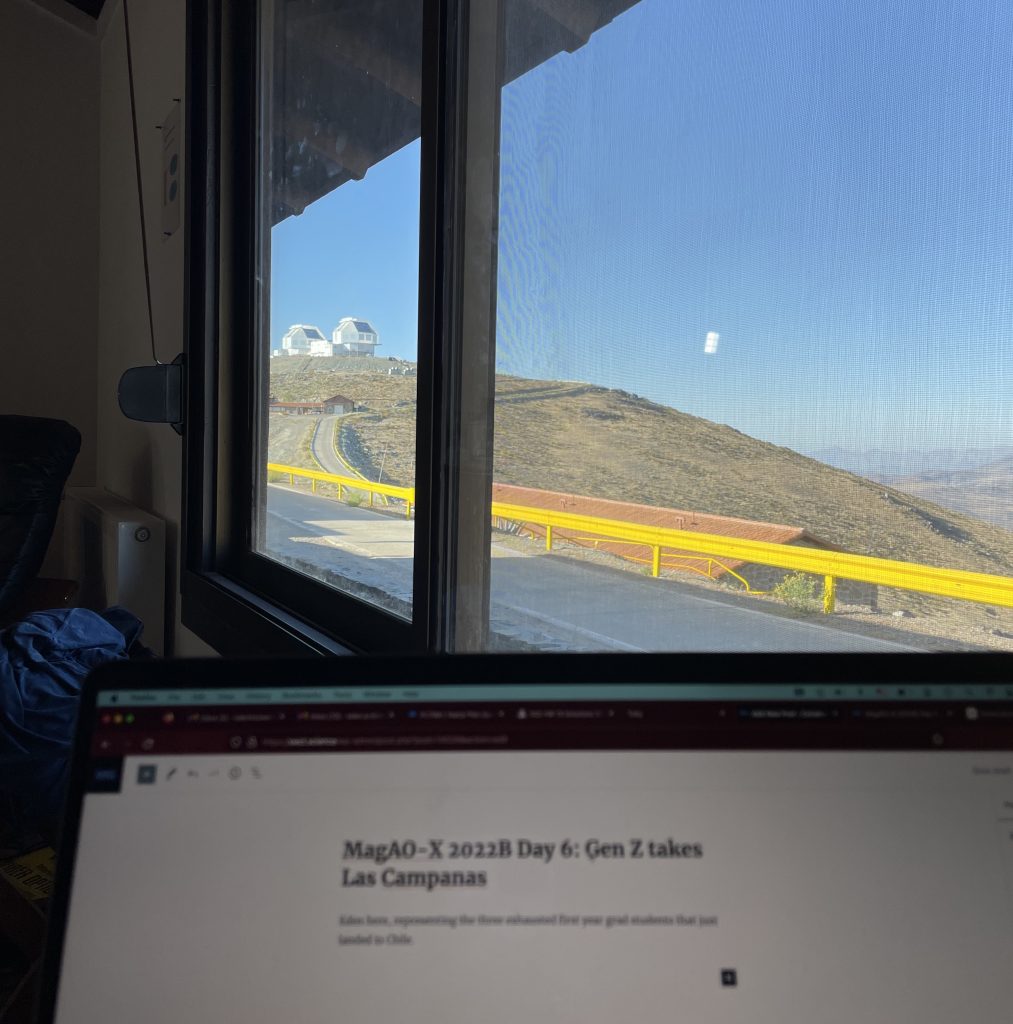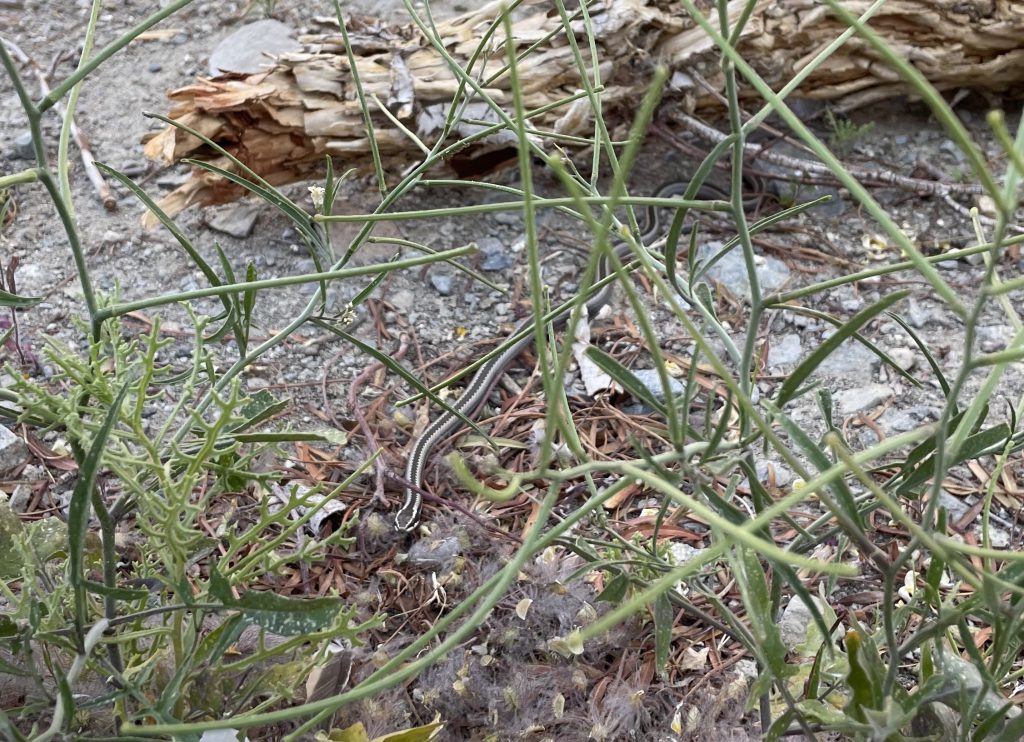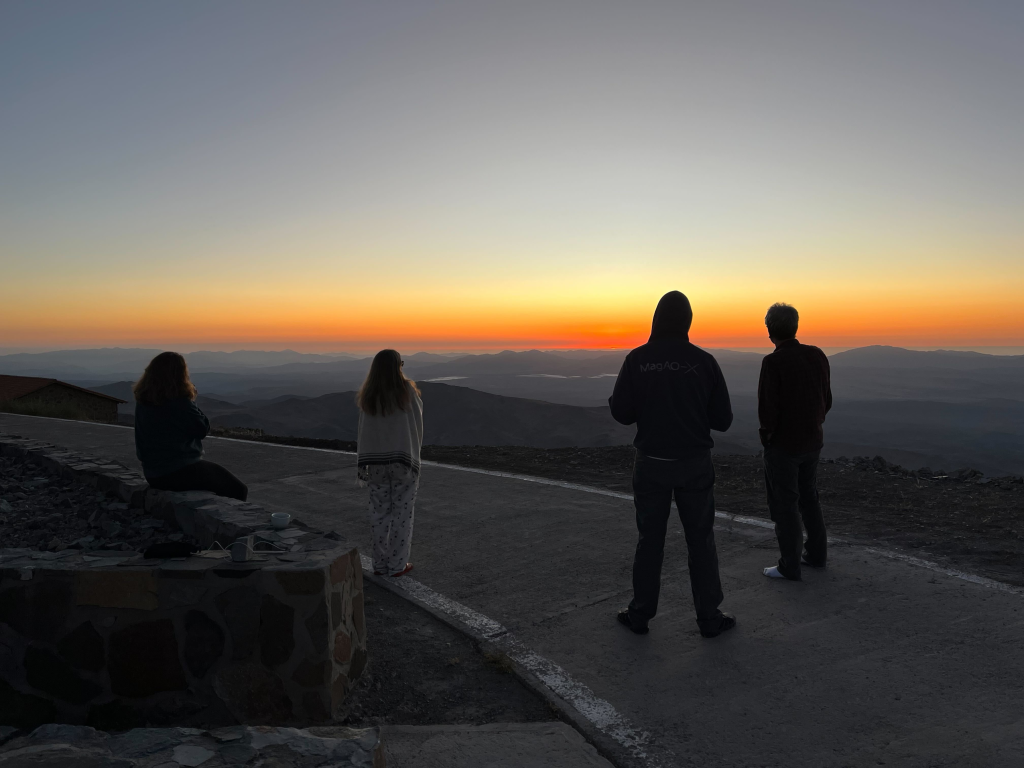 Song of the Day
Someone sleeping on blacktop really needs to pull it together.
out of context, Anonymous quotes of the day:
"I'm basically having one long meal from 1pm to 6pm"
"I was lost in the sauce there for a good two hours."
"The moon is just made of fluff"
"Chilean olives are better than American."