The truckers are politely "only" causing traffic jams rather than a full blockade, but if you depend on freight vehicles for your business—or telescope operations—you're still hamstrung by the fact that a ton of the trucks in Chile are busy blocking roadways and not shipping goods.
The government has read them the riot act and started detaining people. Negotiations continued today with some initial promising statements from the truckers. They continued until quite a late hour this Saturday only to remain stuck on the trucker union's demand for government price controls on fuel. So it sounds like Sunday will remain truckless, and instrumentless.
On the plus side, we do not have thousands of tons of fruit in danger of rotting, or salmon that needs to be shipped immediately. We just sit in our rooms, screwing around doing important science stuff on laptops, and popping over to the lodge for our three square meals a day. It'd be quite relaxing, if it weren't for the looming threat of losing telescope time worth roughly $50k a night—and the super intense compressed schedule to get on sky ASAP when the instrument gets here.
I don't believe I used a blog post to announce our official patch design for 2022B, but now's as good a time as any.
This is Gabriela the gata Andina (Andean mountain cat). The patch vendor did a great job simplifying my artwork, as always, but gave the cat a bit of a suspicious look.
In light of current events, I would like to present my online-exclusive patch design:
The sunsets here on the mountain are incredible. Arizona can do some great stuff with monsoon clouds, but there's this difficult-to-capture lilac band across the cloudless sky at sunset here that is beyond compare.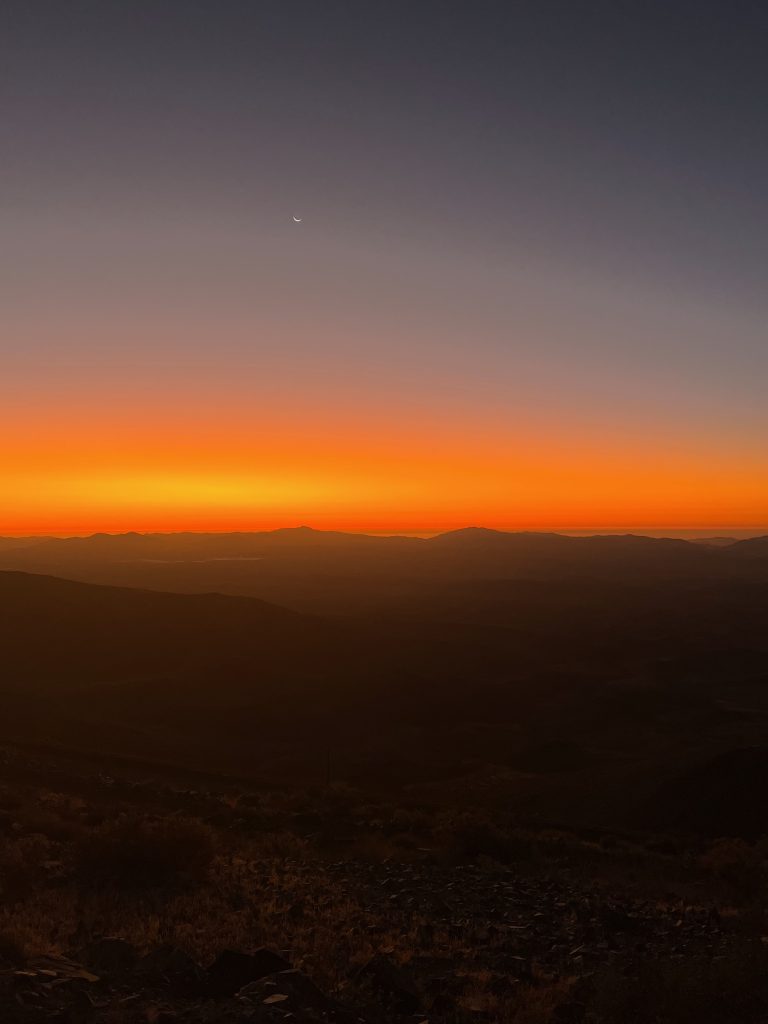 Some people only have eyes for one thing, though.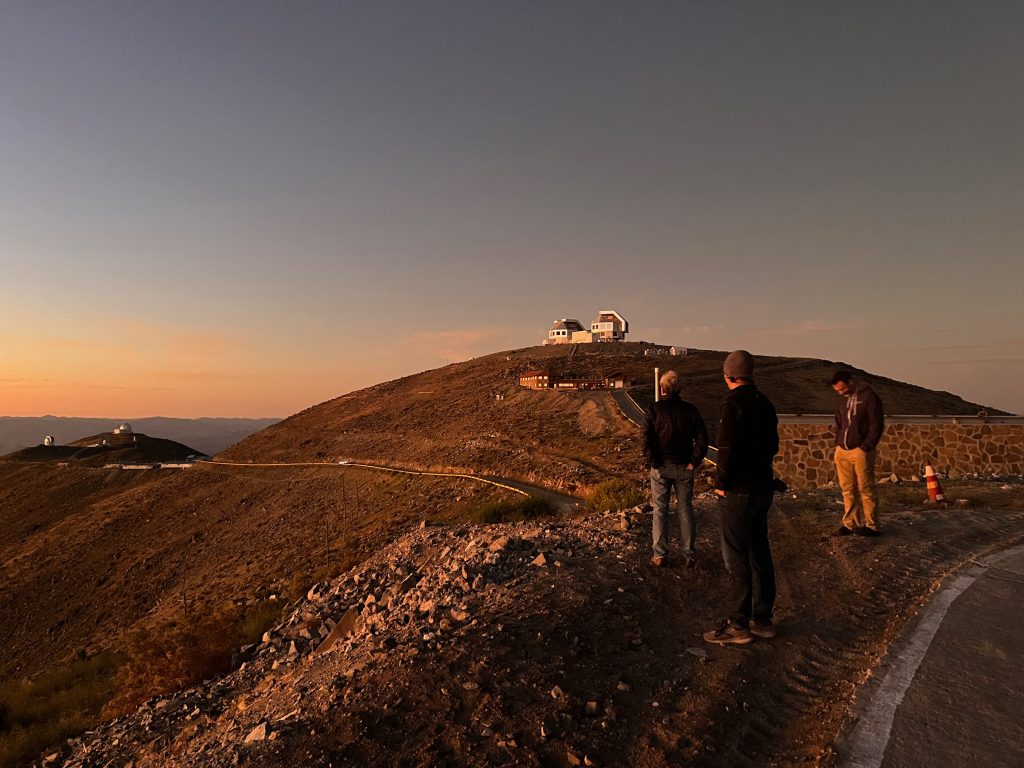 Also, I met a cool lizard but I didn't catch their name. Anyone know them?
Aside from that, not much to report. Eden, Avalon, and Jialin arrive tomorrow, so we'll have some more bloggers. (And, when the instrument shows up, hands. But who can say when that will be?)
Song of the Day
The connection to yesterday's Delirium by The Dead South is… Saskatchewan!
Yep, more Canadians cosplaying my Southern roots. I like the song, though.
Now, if you want to hear some non-imaginary Appalachia, check out this short video Warren found explaining how to tell when you've got good alky-haul.