It is extremely illegal to smuggle Andean mammals of the high desert into downtown Montréal, but I have always wanted to try poutine, and MagAO-X already got me as far as Tucson anyway.
At the border, I tried to explain I was going to the SPIE conference but I'm not sure Google Translate was working.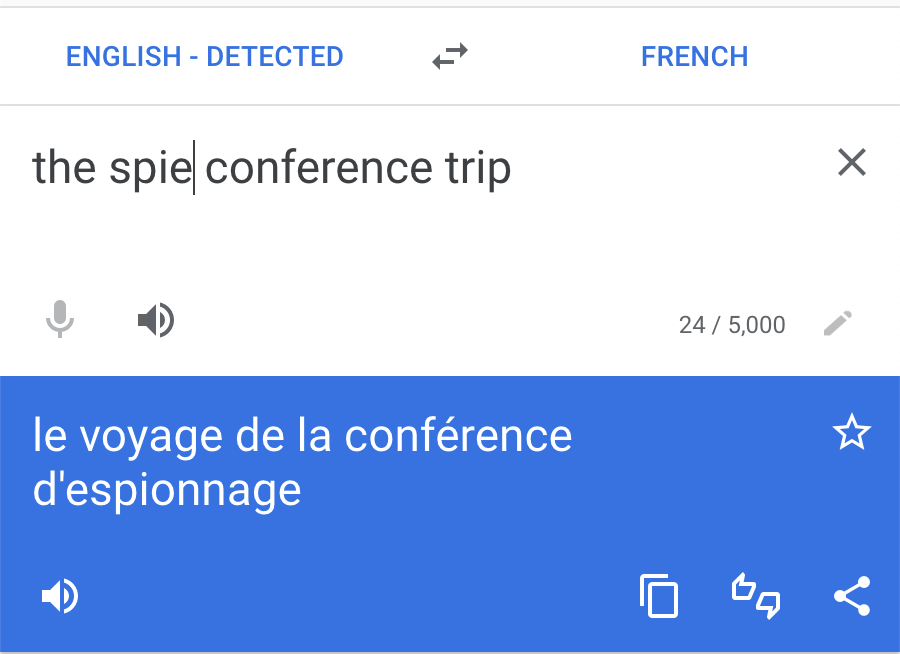 Today, Laird and Lauren both gave their talks, which I'm sure were lovely, but I honestly had trouble staying awake after the long flight from Tucson. Here's a picture of me trying to pay attention to a conversation between Olivier, Jared, and Laird.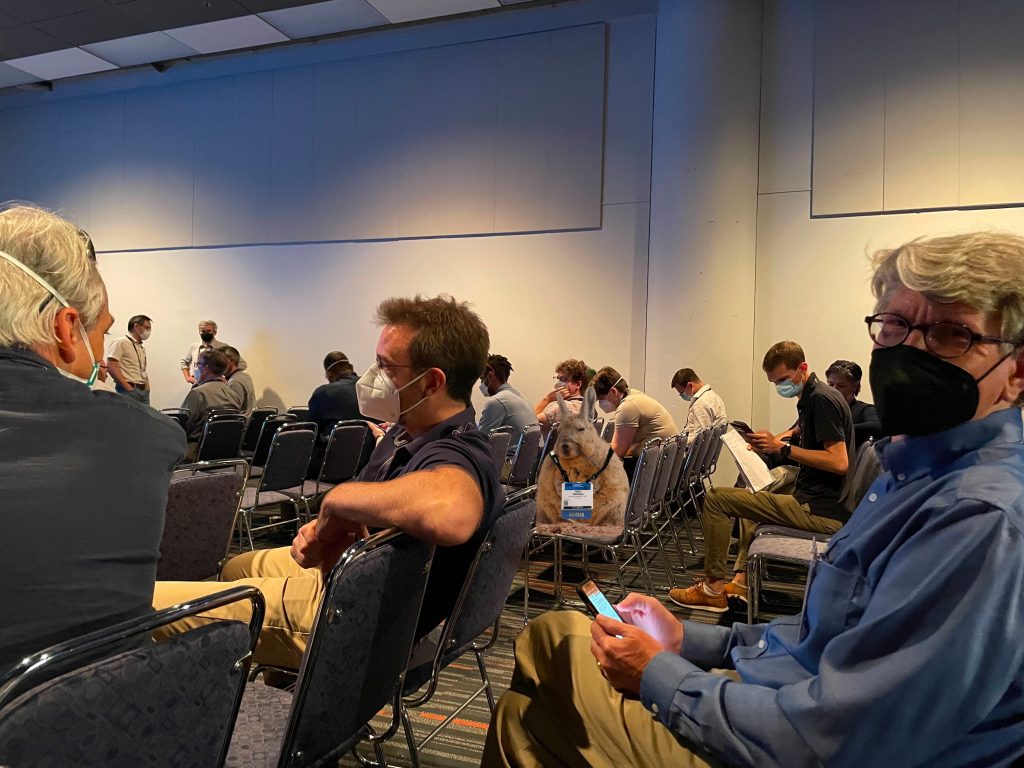 It was worth the price of the ticket just to see all three in person, again. See you in November, señores!
Song of the Day
The Canadian Fish and Wildlife Service is hot on my tail, so I must return to Chile… but I don't regret a thing.