A beautiful Tucson sunset tonight + iPhone portrait mode + a smidge of the secret Adobe Lightroom sauce = impromptu photo shoot!
Please welcome the new member of XWC Lab, a new LAB member! Meet Lani, my new 2 year old yellow lab! Lani came to me via friend of a friend who was looking to rehome her.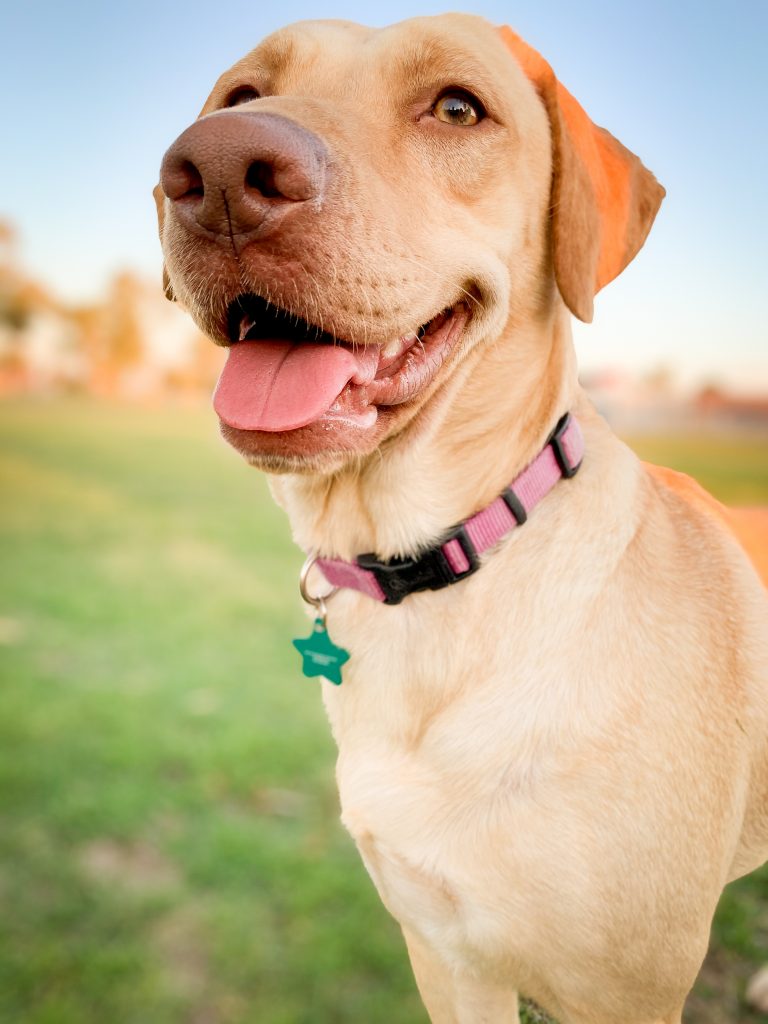 She couldn't be a more perfect dog! She's still pretty puppy-like, has no bad habits at all, loves people, loves dogs, loves to chase the ball and bite the hose water. As I type she's holed up in the bedroom devouring a rawhide chew. We even made a new dog friend in the neighborhood and they're already besties.
Here's a few more.
And here's some derp:
---
Song of the day is in honor of Lani's new name, which is Hawaiian for "Star" (I like stars ok?). Iz's version of "In This Life".