MagAO is back! Katie, T.J., and Jared arrived at LCO last night to begin preparing for our first official science run. Our instrument was offered to the Magellan wide community, who came up with more great ideas than we have time for. We're taking data for astronomers from all over the world. Stand by for some more great MagAO+VisAO+Clio2 science!
We don't go on sky until April 1 (no kidding), but we have lots to do to get ready. Katie and T.J. are opening up Clio2 to install and rearrange filters. Jared, Laird, and Alfio (who are coming in the next few days), are replacing some motors in the NAS, as well as upgrading some filters in VisAO.
It's been a while since we've seen a horse up this far on the mountain: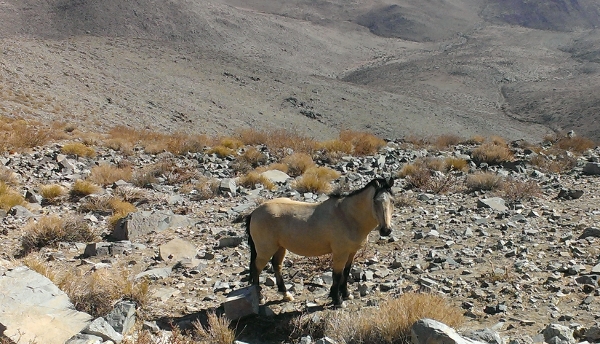 We're going to try something new on this run. We'll have a song-of-the-day, picked by whoever writes the blog post. Here's my choice for the begining of our 2014A semester campaign.