There was a cold wind blowing today but in the hottest/sunniest parts of the day it calmed down. During this time we moved the ASM from the clean room up to the Clay dome: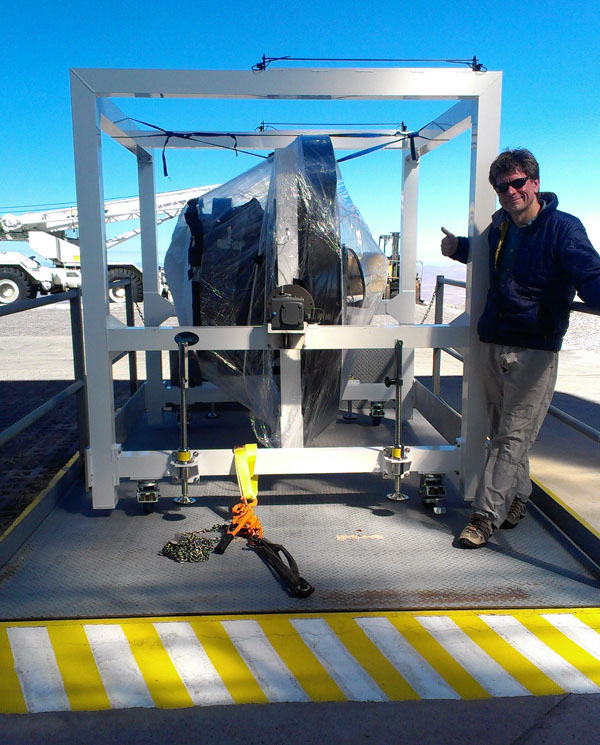 It's beautiful up here. Breakfast was amazing: fresh-squeezed orange juice, oatmeal with warm milk, dos huevos fritos por favor, and unsweetened whole-milk yogurt — yum! I hiked up and down the mountain 5 or 6 times and it's really helping with my jet lag to be out and about in the sunshine.
I connected Clio and got it up and running. Victor helped me cool it down as we were doing this. First Laird and I put the new washers Manny made in to help support the gold electronics box as the Delrin was starting to crack/warp.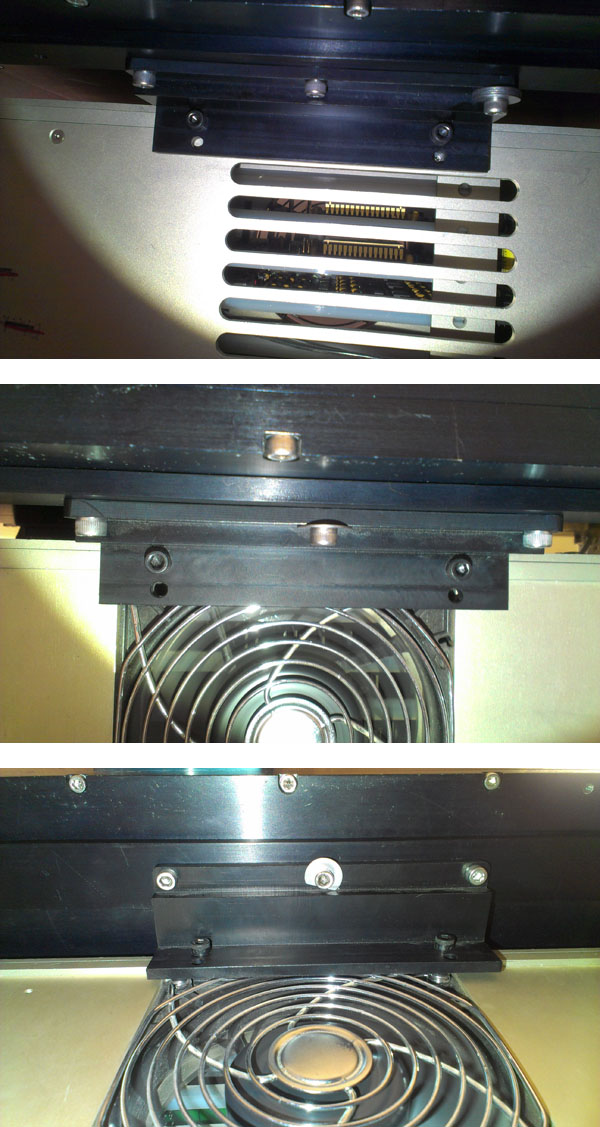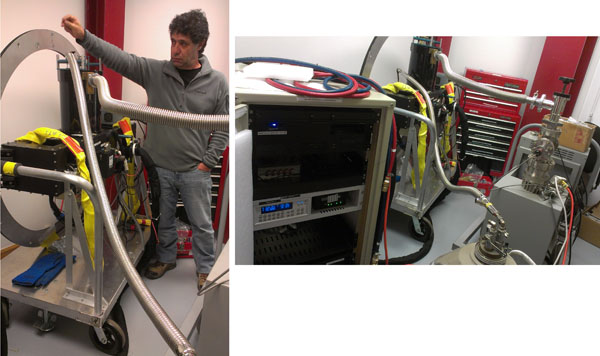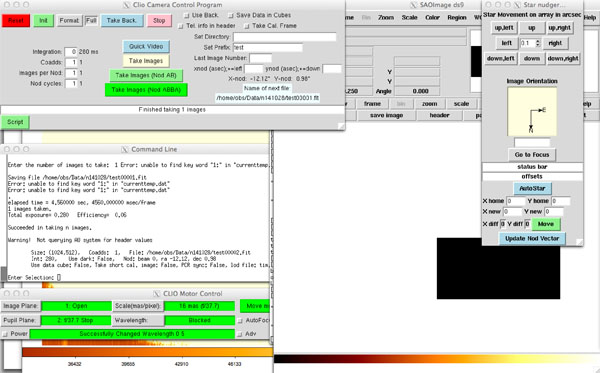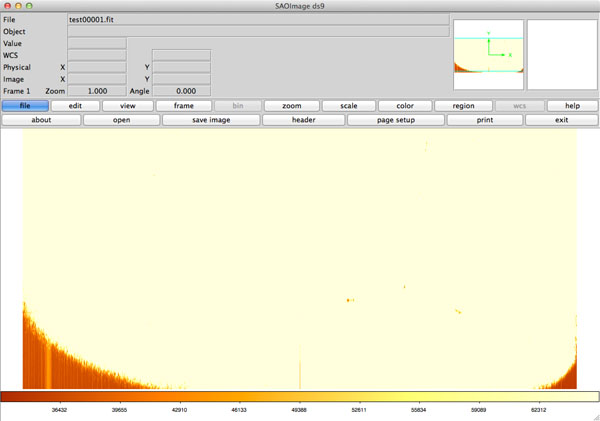 Meanwhile, Jared did the same thing with VisAO — plugged everything in, moved the motors, took test images. Later Laird cleaned the optics and Jared tested characterized the images: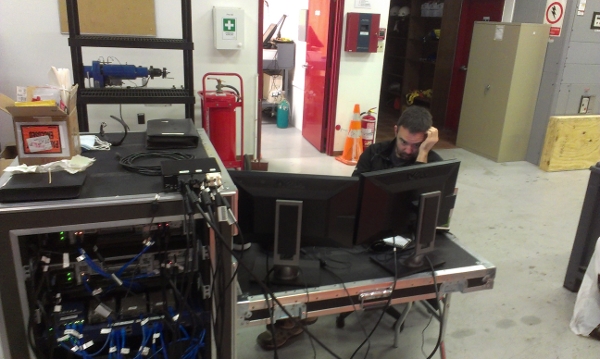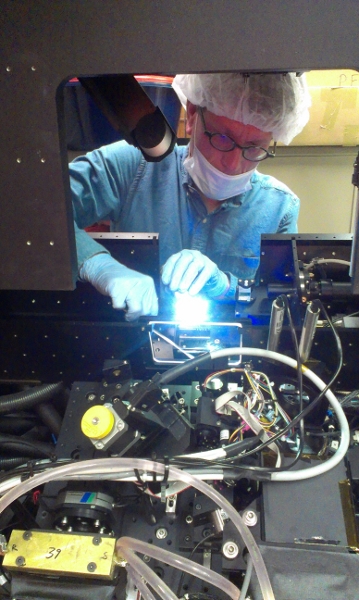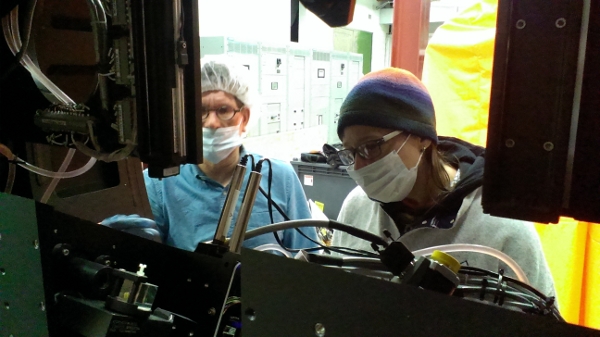 And we saw all sorts of wildlife today! Donkeys, a guanaco, a snake (little garter snake), and a vizcacha bounding up the stairs! Here are the ones we were able to get pictures of: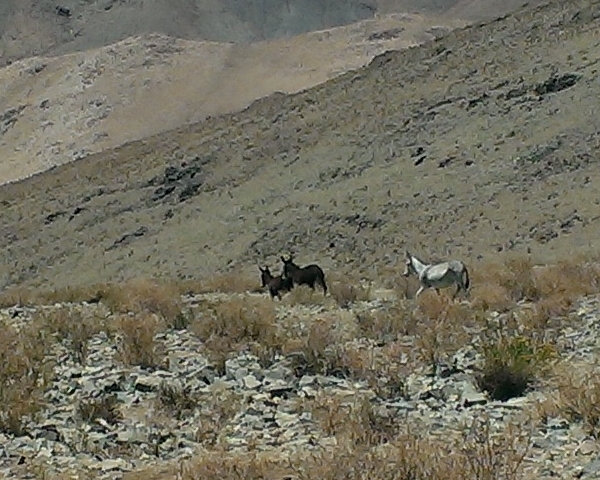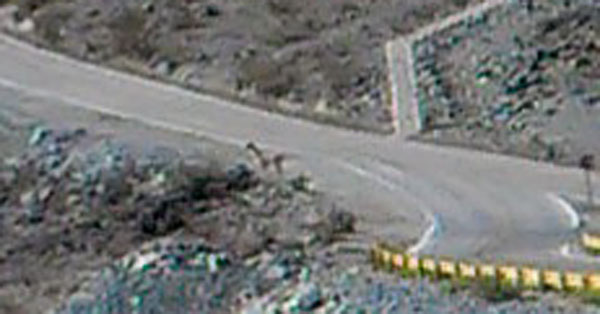 So those were the fauna, now for the flora. It's spring here and the desert flowers are coming up – beautiful!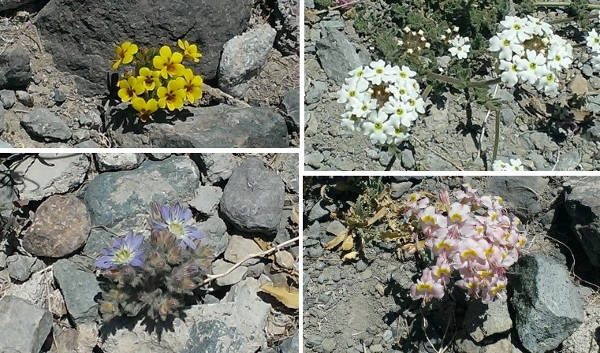 This song makes me think of home, more MN/WI than NM b/c of the farm refs. For the Moms, the Dads, the Grandmothers, and the Grandfathers, we miss you. <3 Agnes