The past few weeks have been full of exciting firsts* for me: first trip to South America, first real Spanish conversations, first taste of mote con huesillos, and especially exciting — first time observing at Magellan, and first time using MagAO!
*Unfortunately, there's not been a first sighting of the famed viscachas — or any other high desert mammals, apart from astronomers and observatory staff! — but I don't leave Las Campanas until this afternoon, so perhaps there is more time…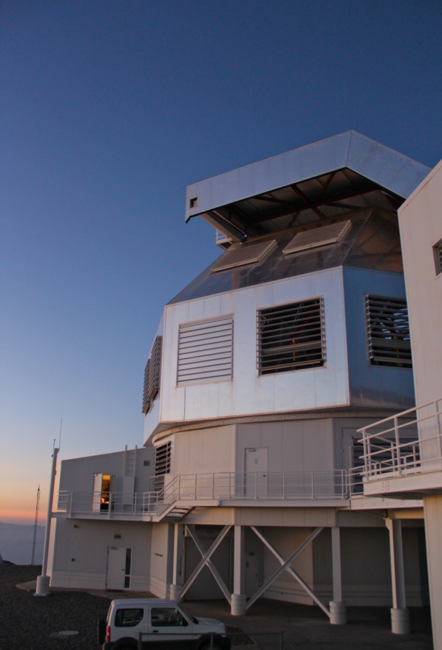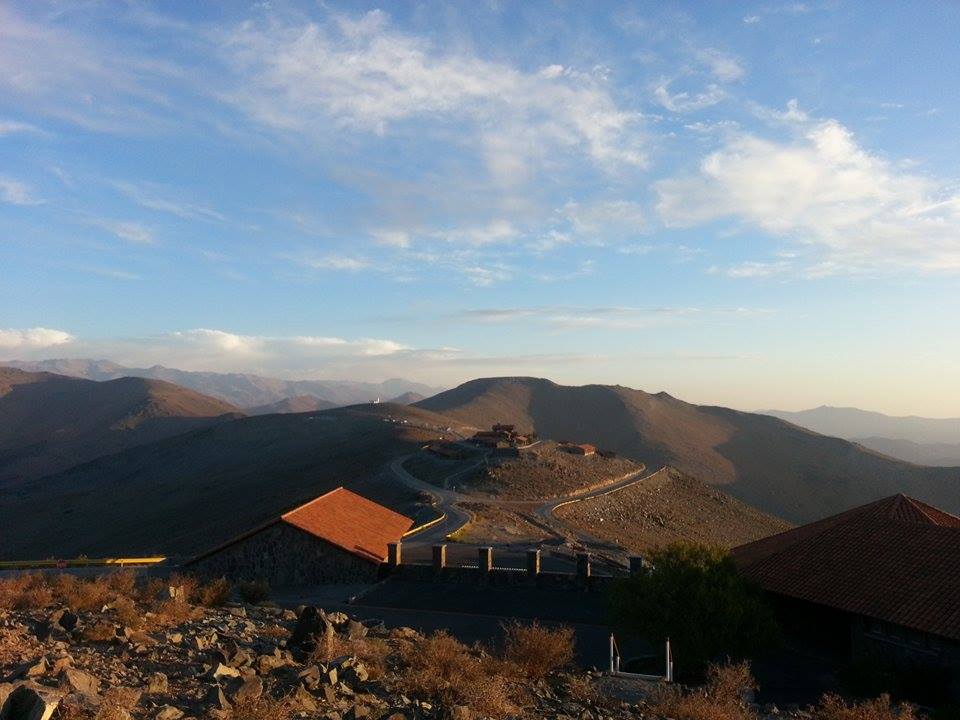 I'm a graduate student at Arizona State, but am on a fellowship in Santiago until the end of January, so I was fortunate to arrive a couple days in advance of my run to learn the ropes and help Katie and Jared on their marathon MagAO run (so I had the lovely opportunity to overlap with Kate and Jordan too!) It was great fun training to operate Clio and learning about the AO system and VisAO.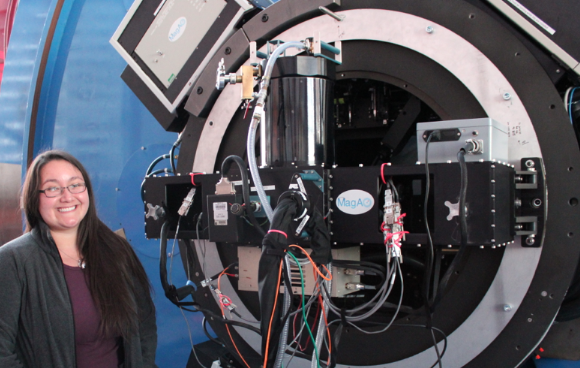 In terms of last night and tonight, everything went incredibly well — better than I could have expected! We had literally the best seeing I've ever encountered, anywhere. That number in the left upper corner is, indeed, 0.34 arcseconds: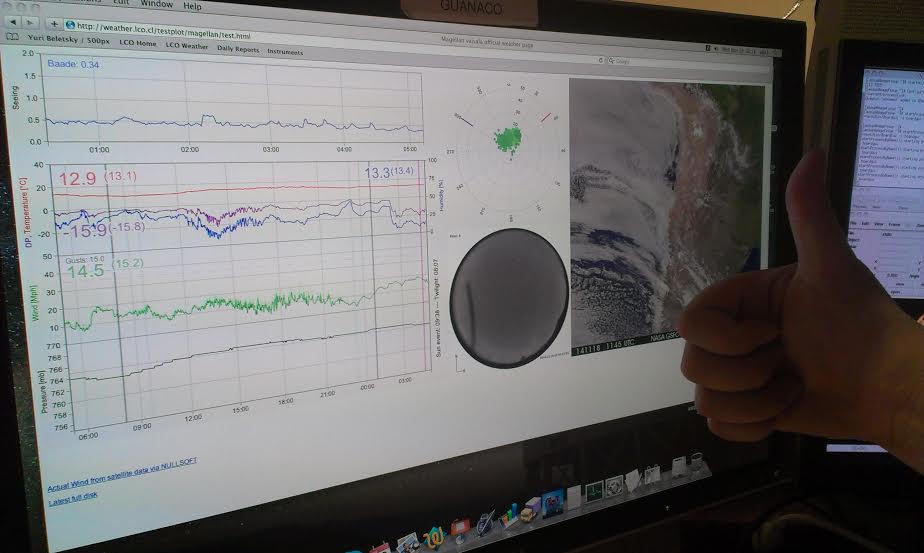 These fantastic conditions, coupled with a well-behaving AO system, meant that we powered through all my science targets for a whopping 38 targets — 22 of which were observed tonight! It seems this may be a record of some sort.
Slewing to lots of targets provided many opportunities to refine the sweet-spot landing between acquiring a star from the telescope with MagAO and placing it on Clio, and Jared and Katie worked on that in addition to running AO and VisAO while I was at the helm for Clio. Our quick observing cadence also meant little time for breaks during integrations, but I snuck outside to try some nighttime photos (difficult without a tripod!):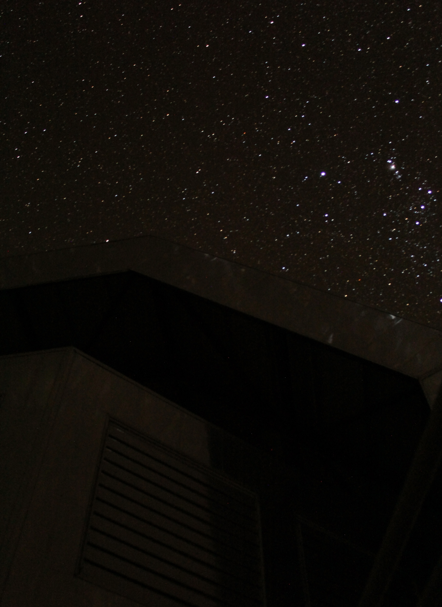 Even at the end of a busy night, some late RA targets also meant observing well into (nearly beyond?) the morning twilight. Let no photon go unmeasured! Here is what it looked like immediately after I was finished observing this morning:

I can't believe how quickly these past few nights went by! I am sad to depart the excellent company of Katie and Jared, who are the most stalwart endurance observers I've ever met. They do an incredible job of keeping MagAO a well-oiled machine! I am so looking forward to coming back and observing, and helping out with future runs.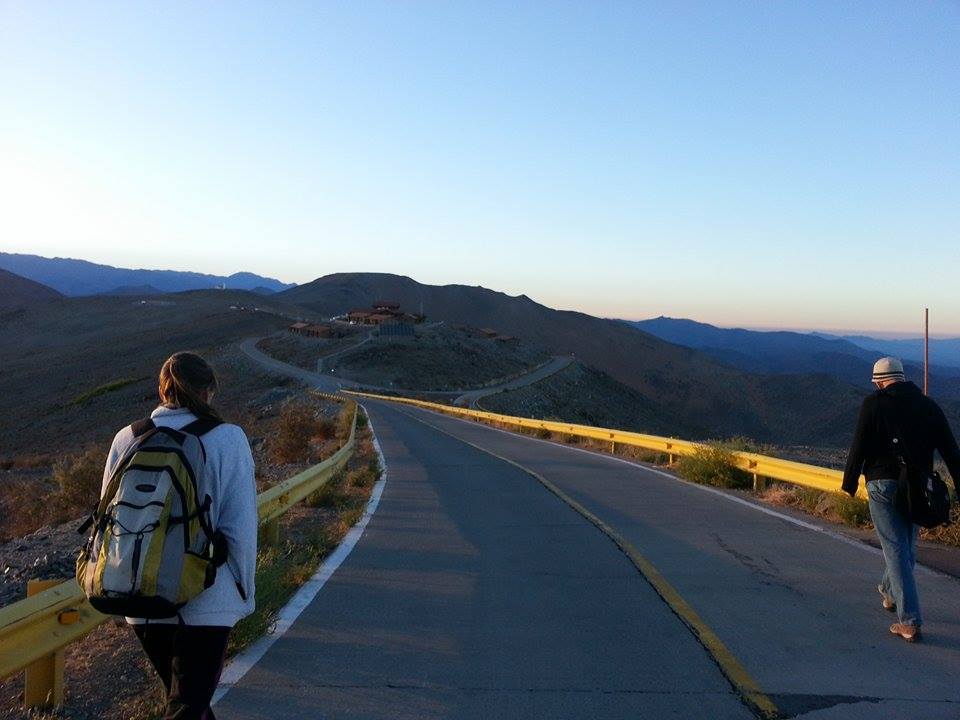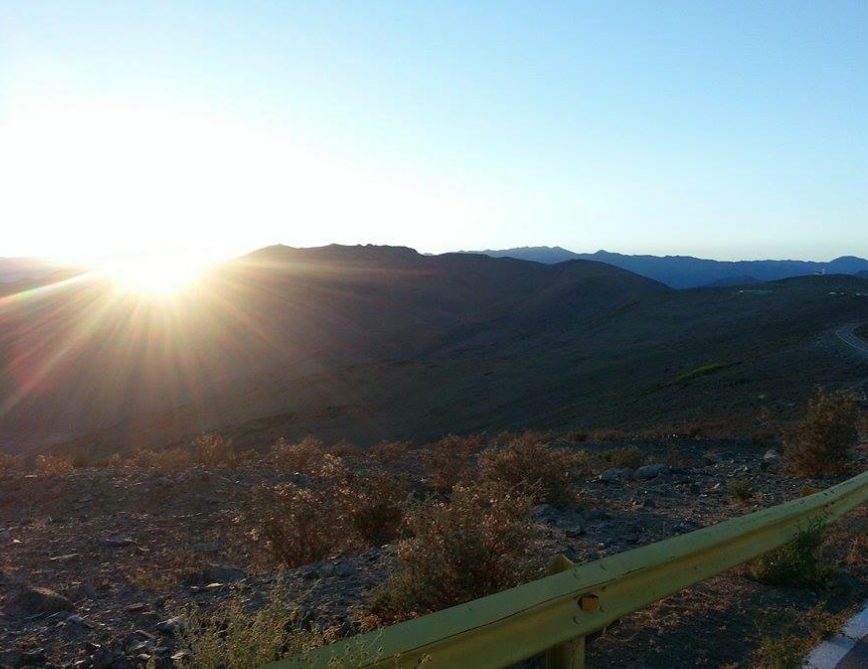 Finally, given the fact we finished at 6:17 am, I can think of no more appropriate song than this:
Until next time!
– Kim