The wind was blowing and the stars were twinkling hard tonight. We still got some science done, but it was less fun than we're used to. Also, we only planned some troubleshooting — we didn't actually do any tonight.
Here's an action shot of the instrument scientist aligning Clio at sunset. This is temporarily a very manual process due to our dead motor controller. We're happy to say that the replacement is on its way, so Katie only has to do this a few more times.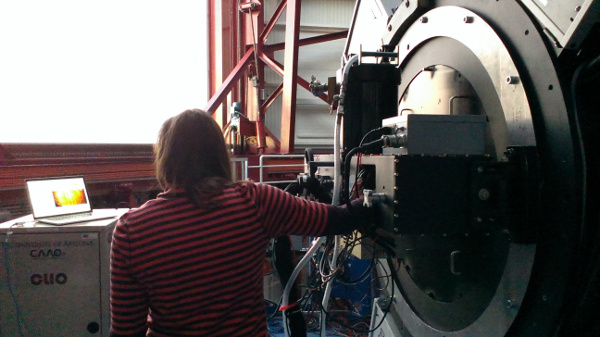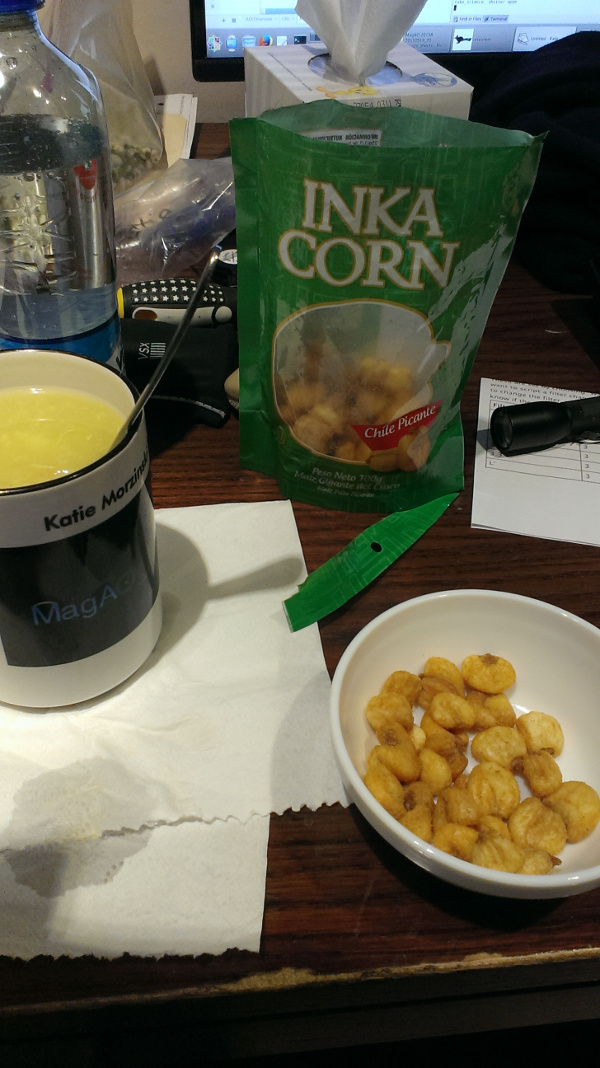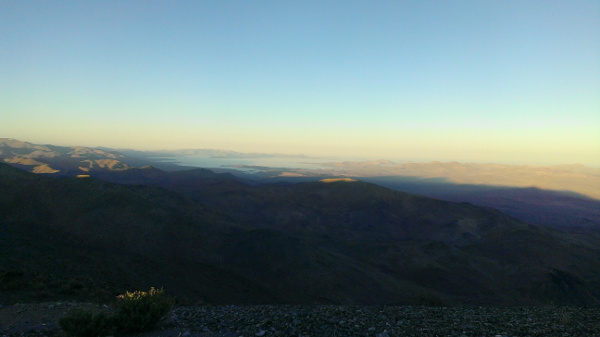 Since Vizzy and Alberto posted some Mariah the other day, here's my response. Maria is making sure we remember her name on this run — take it from us, she really does blow the stars around.
Just in case you aren't in the know, Mariah Carey was named after this song.