Hi Everyone,
As is tradition I'm writing the last blog. This run has been a bit challenging due to mostly poor weather. For example, there were a few nights so cloudy that only photos we actually saved were of "Hedwig" the owl landing on our all-sky camera…. Hedwig is great but we really came to look at exoplanets! Anyways by the end of the run we did get some good datasets.
The run had a bit of a rough start with the loss of our main glycol (antifreeze) cooling pump.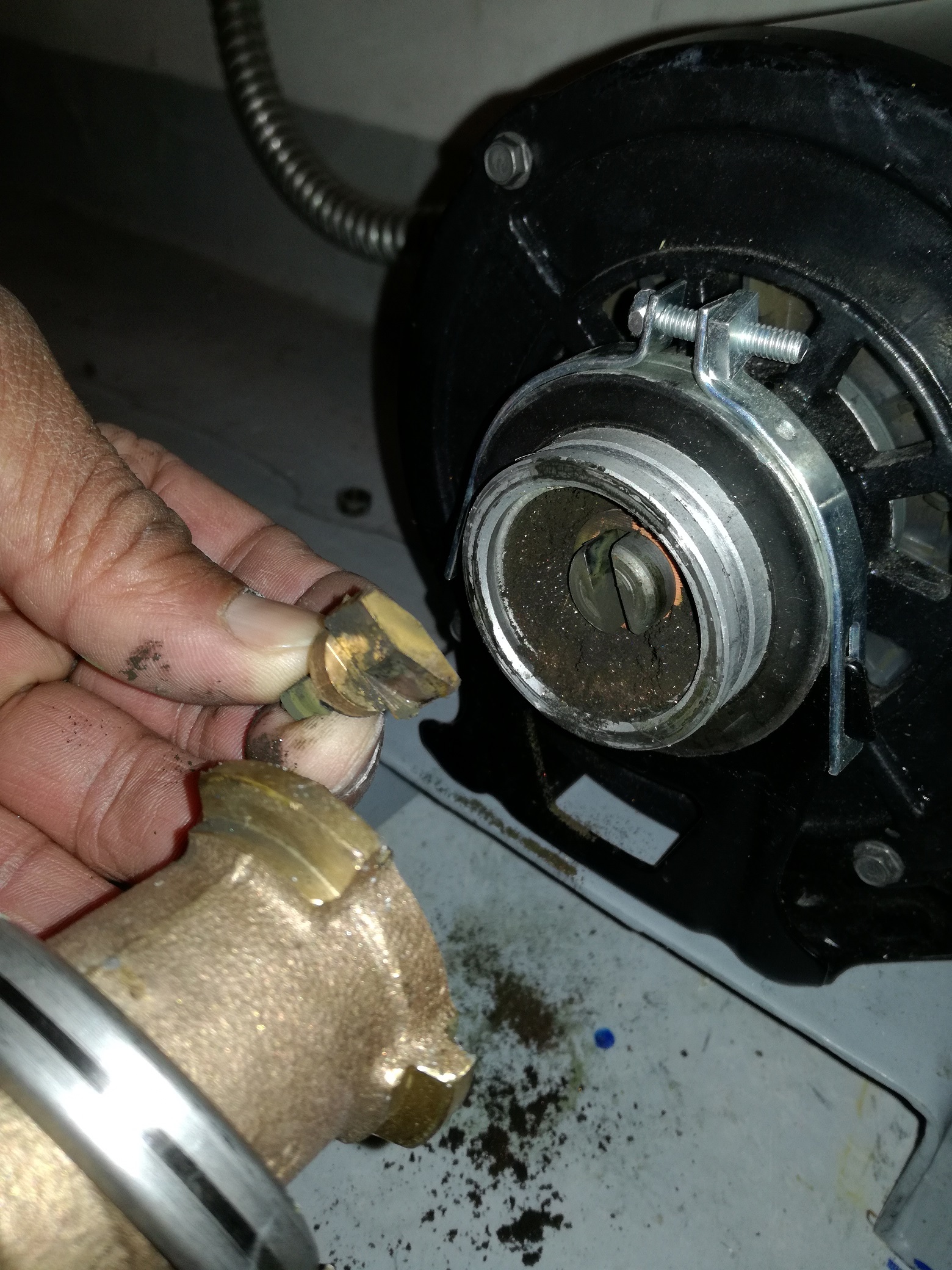 The ASM puts out ~2KW of heat. All this heat needs to be removed by a liquid cooling system. So we had ASM cooling system in place that pumps about 11 liters/min of glycol through the ASM. But after more than 6 years of use the pump was starting to fail. Luckily LCO mechanical engineers Juan and Carlos realized this and I gave them the spare pump that I purchased 8 years ago (because eventually all pumps die). After a bit of engineering to make sure the pump pressure at the ASM was safe (we don't want another leak inside the ASM), the happy final result was a new pump that works very well and keeps the ASM nice and cool.
Then on the first night on sky we had some issues with a bad capacitor (position) sensor (DSP 590) that was causing strange readings and leading to diagnostic "dumps" making the system hard to use. But, adding DSP 590 to the act_wo_pos array in the elec.txt file effectively added it to the list of "actuators that cannot read positions well". Removing this sensor and replacing the pump allowed us to have a problem free run!
So it was great to see MagAO have such a strong run. The ASM, wave front sensor, VisAO camera, and the Clio camera all worked well for the whole run!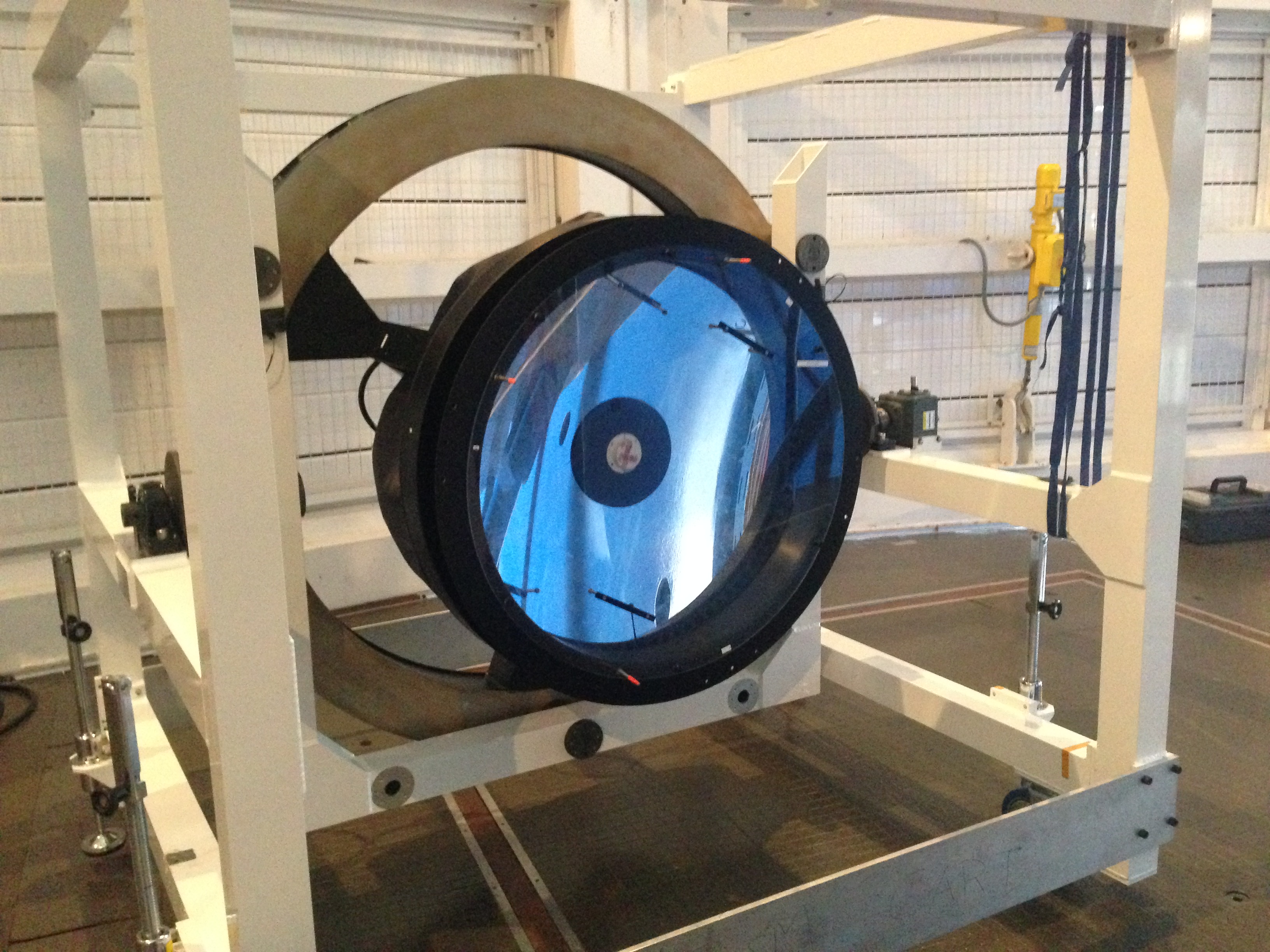 This was something of a relief after our tough run in Feb 2017 where we had 2 electronic cards in the ASM fail and our second fast tip-tilt mirror literally "burned up". So it seems, for now at east, we are back normal science operations.
As usual the run was a success due to the hard work of Katie running Clio (and teaching the new astronomers how to run it), and Jared keeping all the complex software running excellently. This run we also had help from UA graduate student Jhen Lumbres who was a great help running the AO system (giving me a real break). Also Kate came with an undergraduate Clare Leonard. Kate (and Clare) ran the VisAO camera while she was here giving Jared a break. Also TJ and Alycia are expert Clio observers and helped out by running Clio during their whole runs. Ewan Douglas came from MIT and we also had some new observers too from Chile — everyone was great to work with!
And of course a big thanks to the entire LCO staff who keep all of MagAO running well!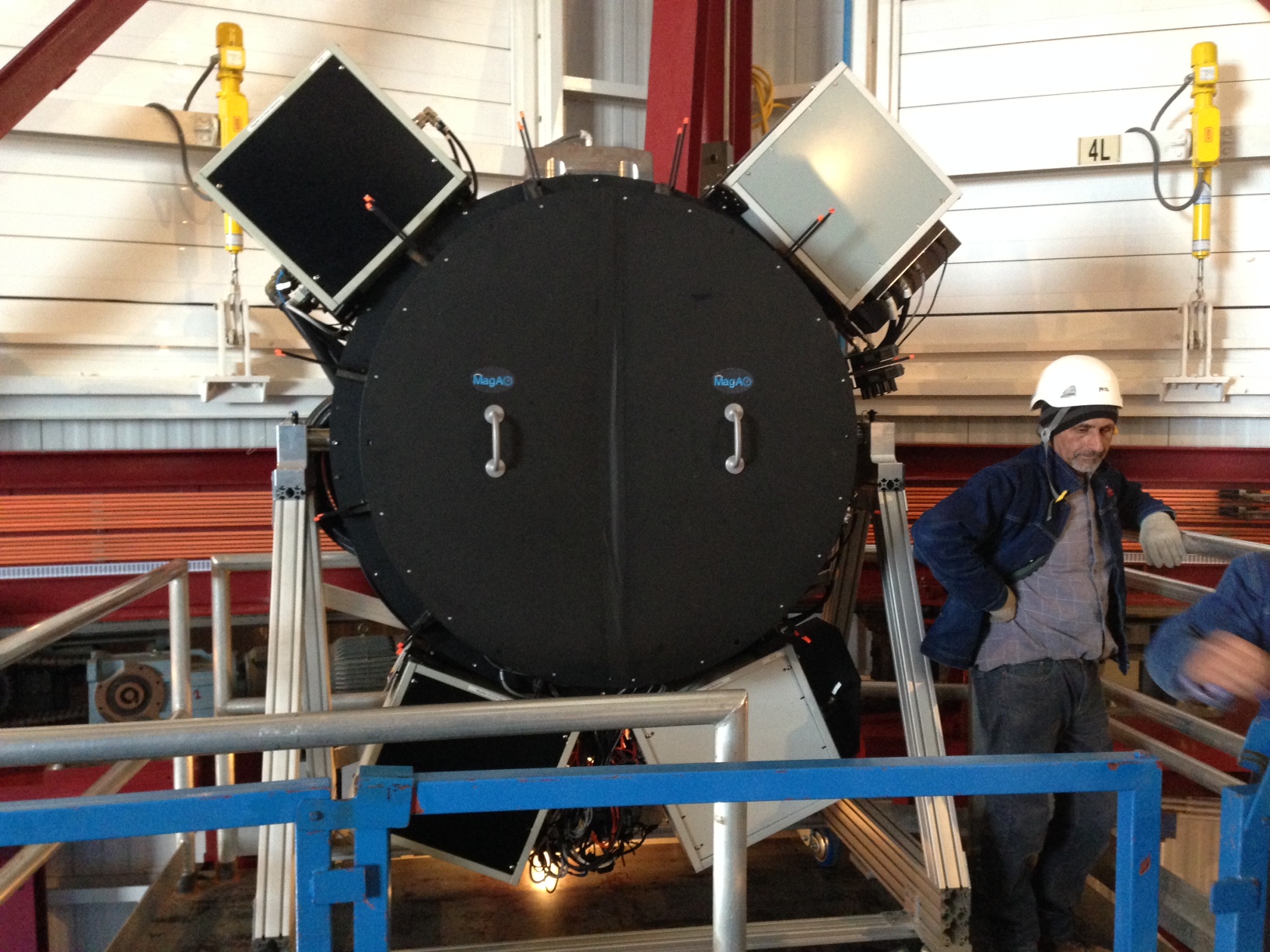 I should mention that due to all the snow and rain this winter it is beautiful here –greener than I have ever seen LCO!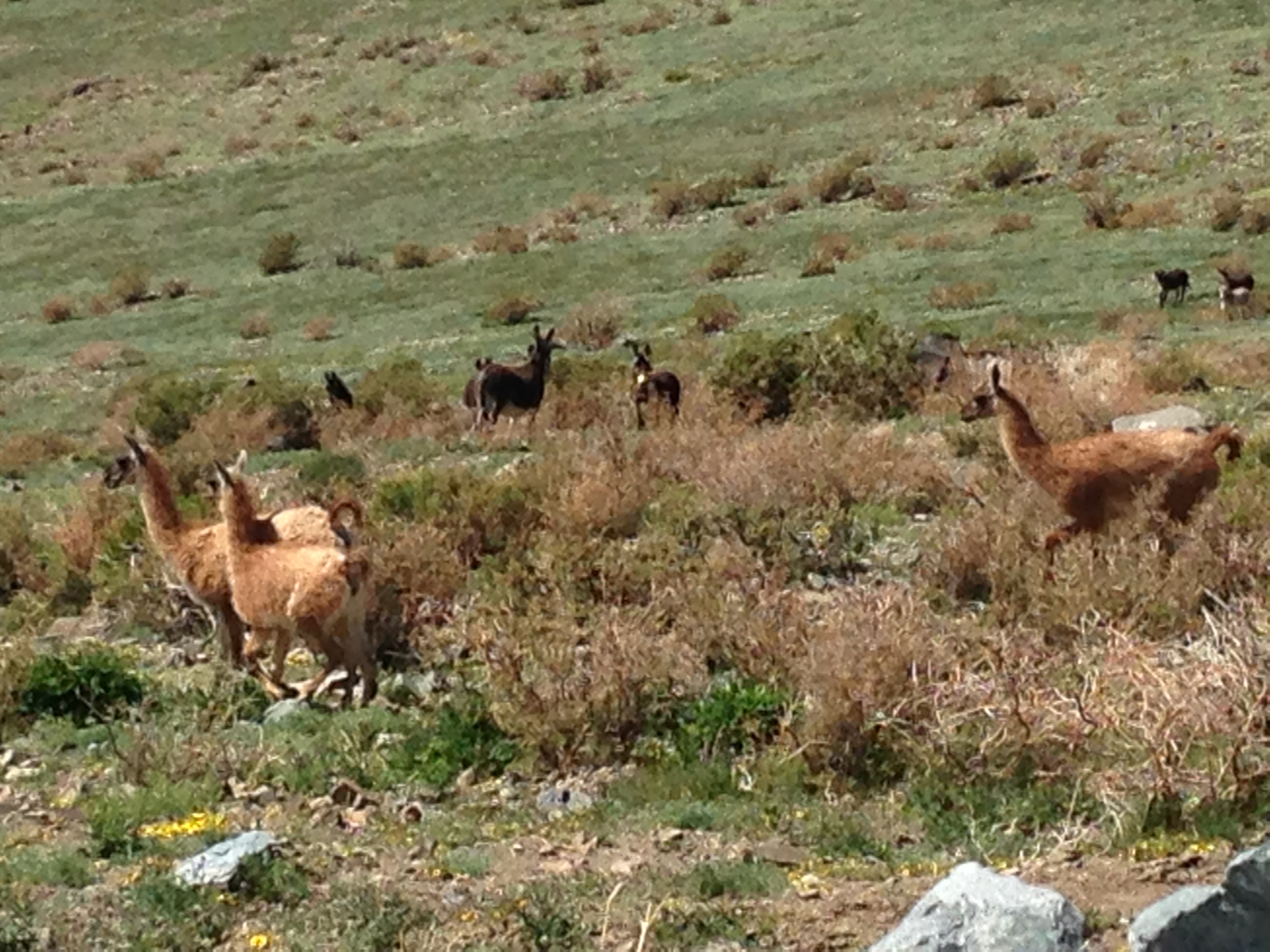 Inspired by the lovely green springtime the MagAO team (Jared, Katie and I) headed out for a hike after the instrument was completely packed away. This was, in theory, a hike to see the petroglyphs in the valley carved long ago. But we didn'y really know where to go. And so it was unclear if we actually went down the right valley — but we did find a nice "bell rock" (these "special rocks" that ring like bells) outcropping that had trees (well just two trees but that is a lot here)!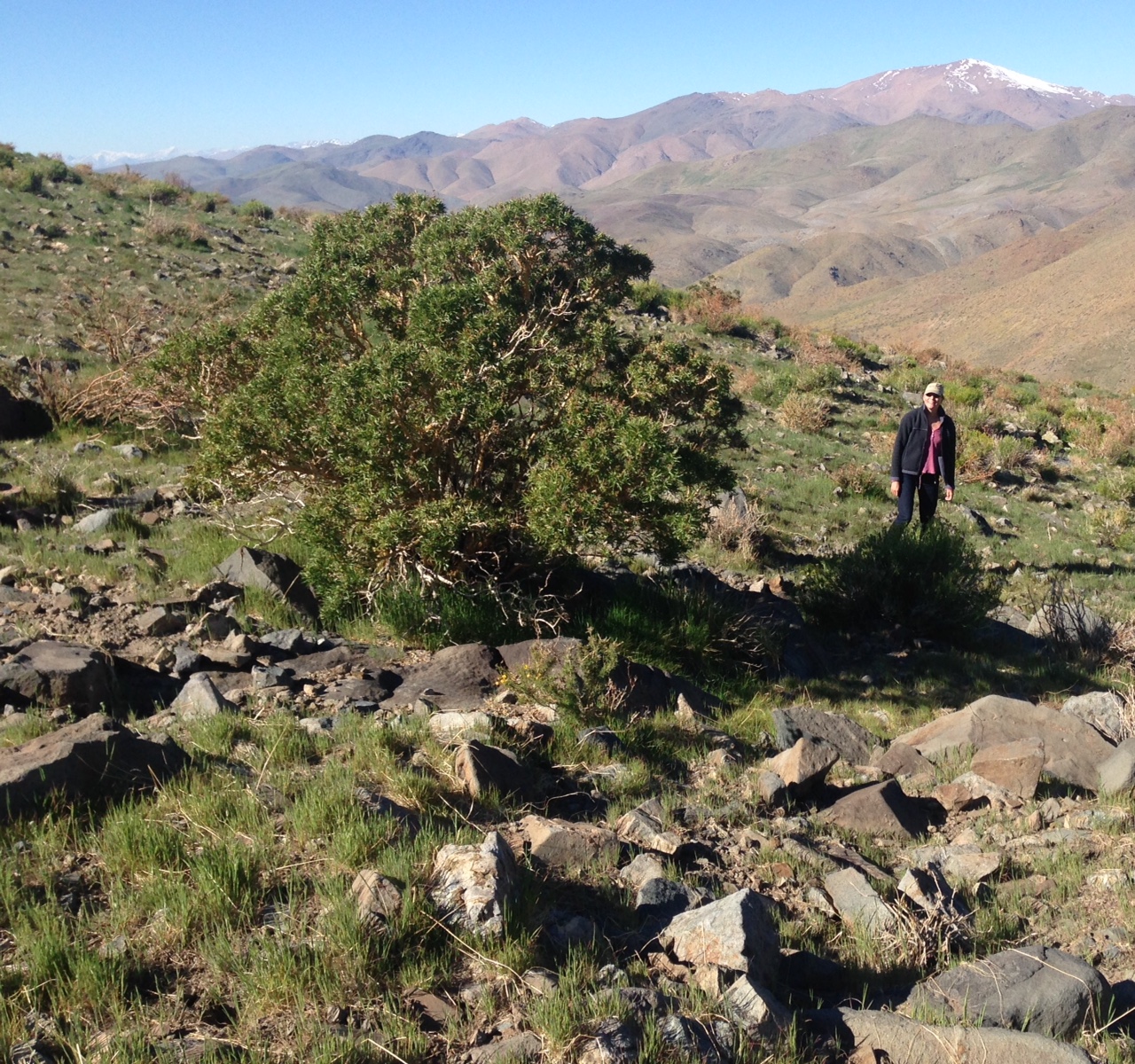 And then we looked more closely at the rocks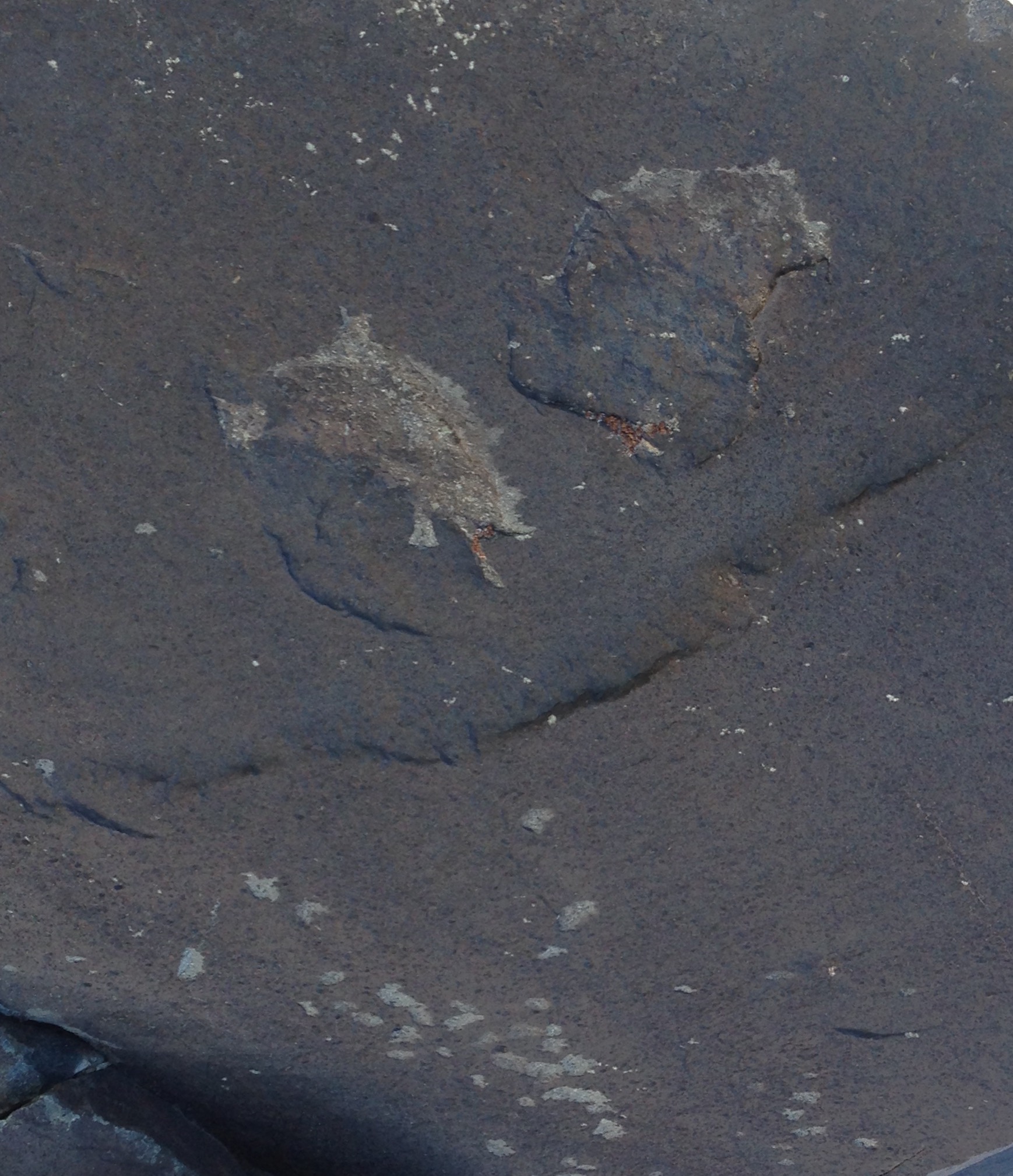 And we saw a interesting shape carved into the rock. Below is zoom into the carved region.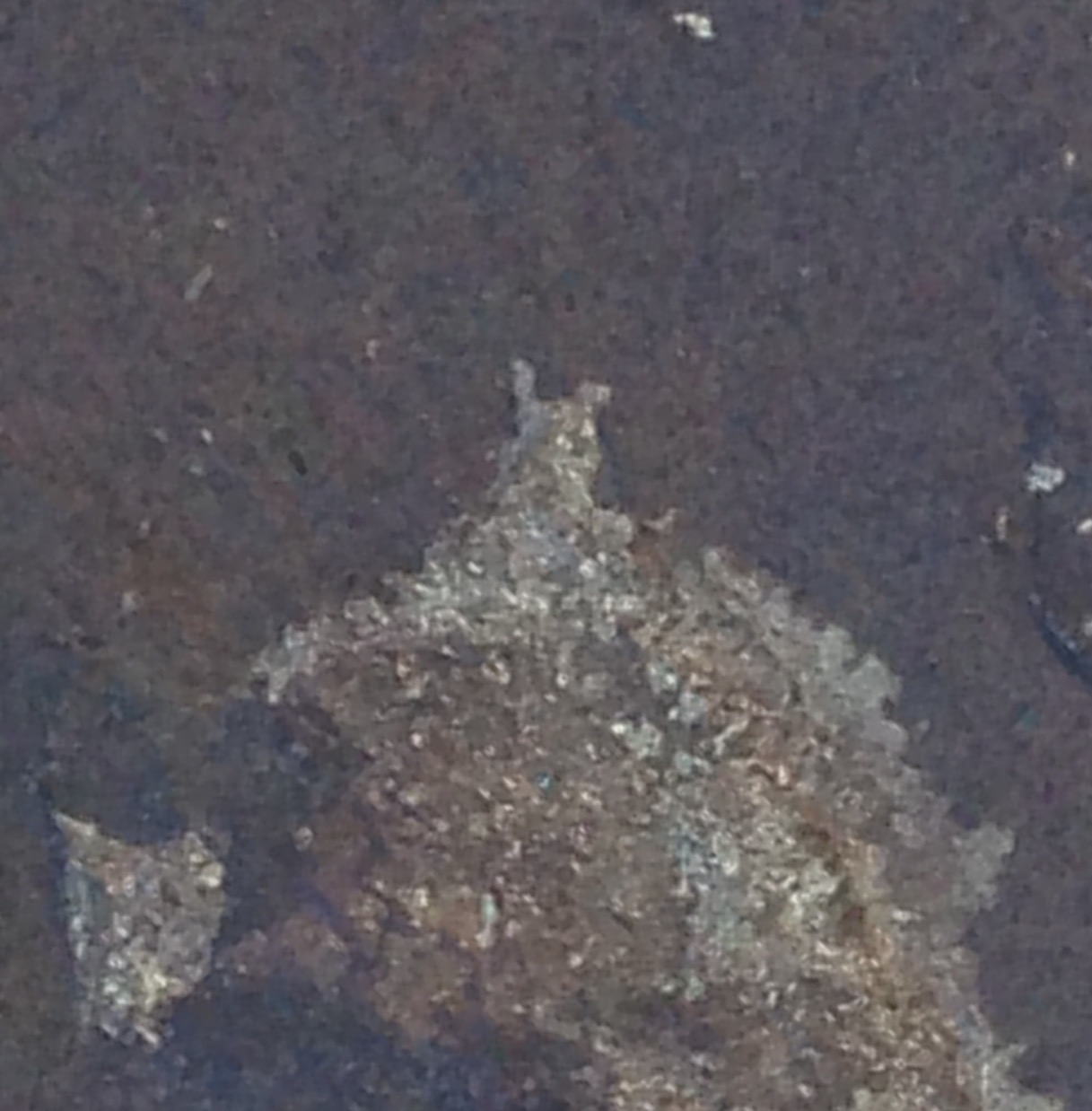 Could this be a petroglyph of the ancient viscacha ?? Only the wise viscachas know for sure…
It is that time, time to go back, back to our "shack" of a lab and dream up new AO systems to build…