Alan, Jared, and Katie arrived today as the first of the MagAO commissioning team.  We stopped at El Pino before heading up to the mountain.  Here are Jared and Alan with the eponymous tree: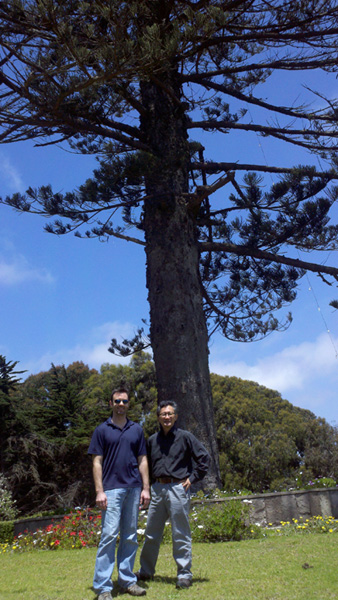 La Serena is a beautiful beach town, and we couldn't decide whether it reminds us of San Diego, Santa Cruz, or San Francisco.  You decide: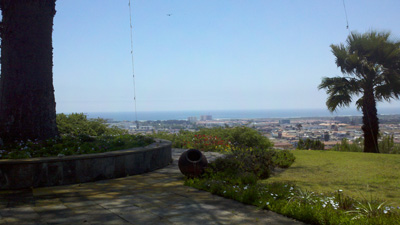 And here's a picture for our various mothers and other followers who are fans of the many gorgeous flowers that are in bloom in late Spring in Chile: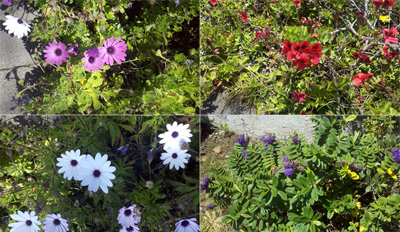 Finally, we made it up to Las Campanas Observatory.  We saw our old friend Vizzy.  We also saw the sunset when we went up to visit our telescope, the 6.5-m Magellan Clay: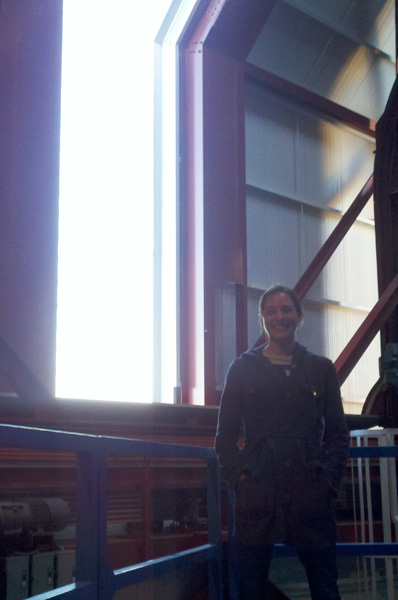 We went up and powered up all the motors and computers, and everything is working fine!  Clio is cooled and doing great.  Tomorrow we will attend the LCO turnover meeting, meet the staff, check up on our instruments and stages, and get prepped for the arrival of the PI.