Our surprise mystery guest arrived — it's Phil Hinz, the PI of Clio, who has handed it off to us for these many years. He came down here this time, for the first time since 2012 or 2013, because we got a new computer and are running new software and we have a lot of installing and testing and debugging to do. He and Clio had a very touching reunion — and then we got to work on debugging: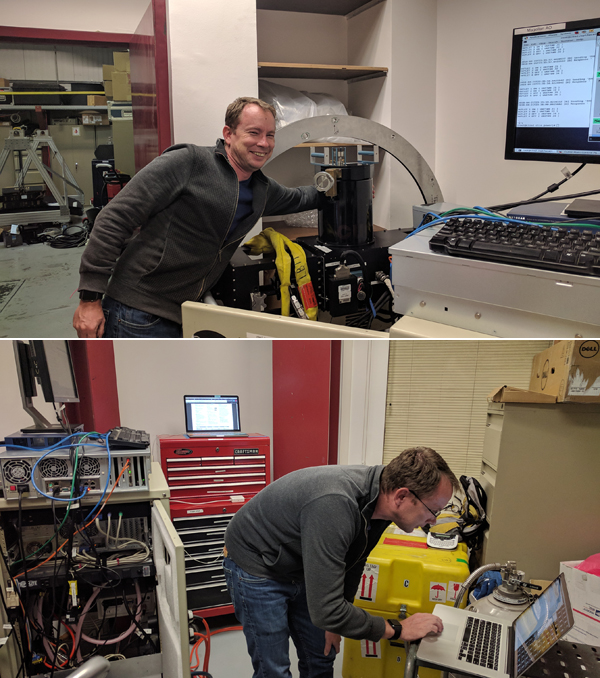 Phil is very happy to have finally arrived — he had to stay the night in Santiago because his original flight was cancelled due to the LATAM strike, and the Sky flight Laird managed to get on yesterday was sold out when Phil tried. Laird's new grad student Andrew Sevrinsky also arrived today on another Sky flight.
In the morning, we brought the Adaptive Secondary Mirror (ASM) from the cleanroom to the telescope. The ASM is the thing we move at a frequency of 2000 Hertz and at 585 locations on the back of the mirror, to counteract the effect of blurring from the atmosphere so that we get sharp images. We store it wrapped in plastic in the clean room so that we don't get any dust in its 50-micron gap, and we store it on its side so that if there's an earthquake hopefully the magnets will hold it. But for all that nice safe storage down there, then we always have to put it on the back of a truck and drive it up the hill.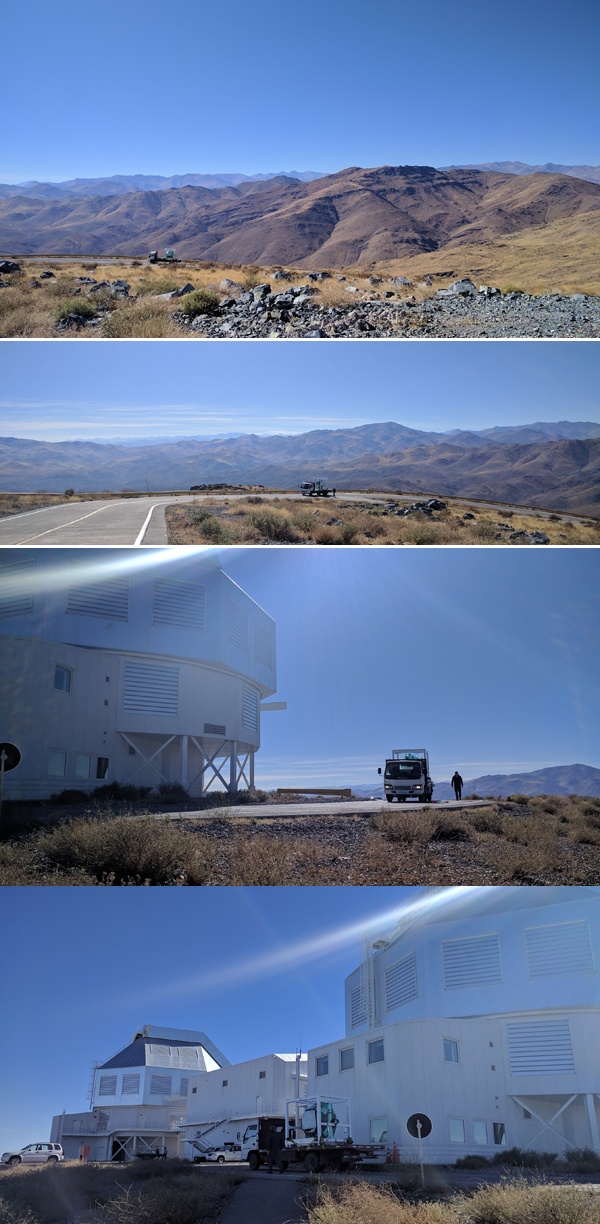 In the afternoon we installed the NAS (the housing that holds our wavefront sensor and our visible-light science camera "VisAO") attached to the Nasmyth port of the Clay telescope. This was the first time we've installed it when there's still another night of science to go — tonight is a MegaCam night. But our NAS doesn't get in the way of MegaCam, and we had a full crew today, and tomorrow it will take a lot longer than normal to get our stuff installed, because it takes a long time to remove MegaCam and the f/5 and the f/11 — so it was great we managed to get the NAS installed today! Thanks to Juan, Felix, Miriel, Juanito, Victor, and the rest of the hard-working day crew!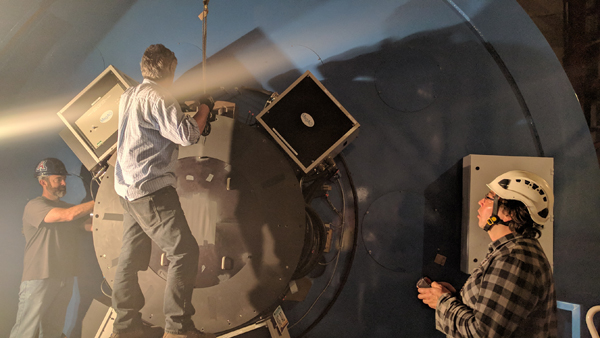 And now Laird and Jared have gone to bed, but Phil and I are working in the Aux, with software engineer Paul Grenz on Skype, working on getting the new Clio code to work on the new computer. We're starting the switch over to a night schedule.
I guess today is Day 1 because Laird and Phil are here. Or maybe because it was Laird's first full day. And finally, we saw some great wildlife today!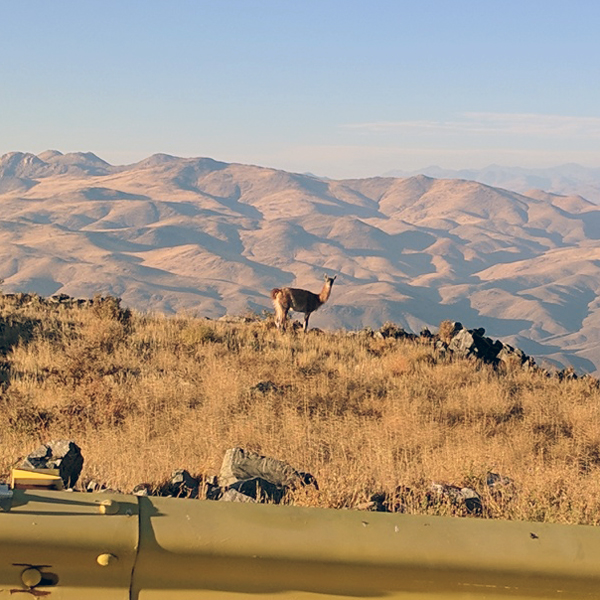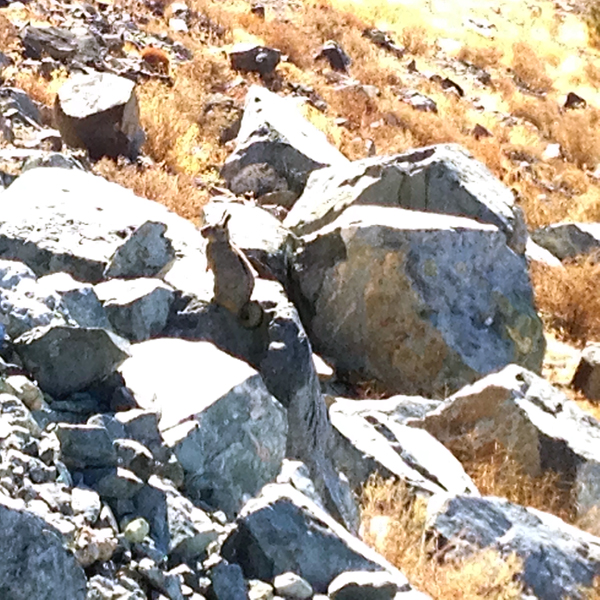 Song of the day:

[Song/Image description: "Shaman's Call" by R. Carlos Nakai]

[Song/Image description: Flute cover of "Shaman's Call"]