Happy Thanksgiving! I am thankful for clear skies, low winds, and contactless continuous facesheets.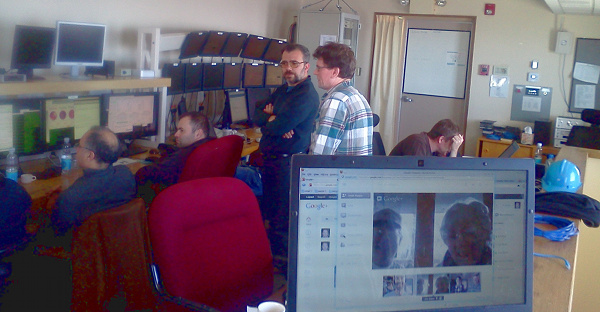 We are employing fine Italian craftsmanship to obtain the interaction matrices for our AO system, using the "penina" internal light source (an artifical star) and the CRO retro-reflector. These are crucial calibrations for the feedback loop to create the desired shapes on the ASM.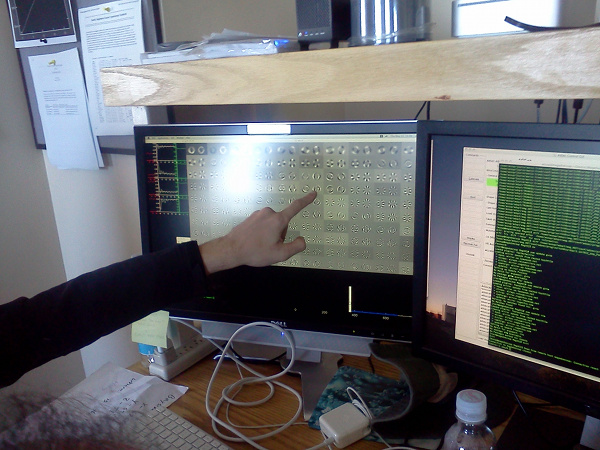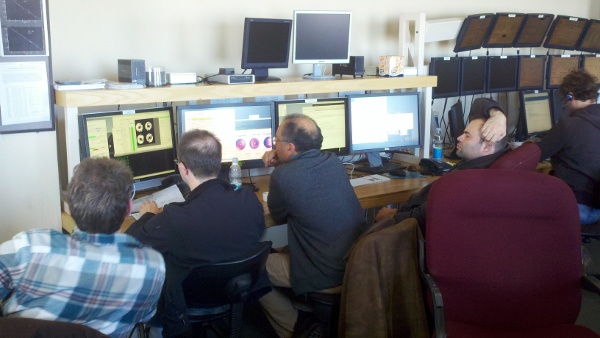 Here's a short video of today's action:
Watching that, you'd swear Laird speaks fluent Italian. Maybe it's just Optics.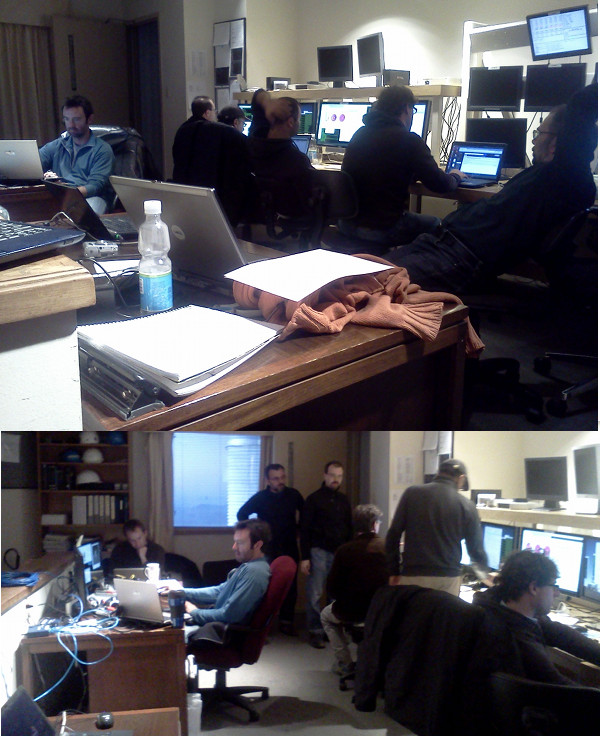 There were a few issues having to do with the slaved actuators in the unilluminated part of the pupil, so we haven't finished the interaction matrices yet — there's more alignment that needs to be checked first.
We are looking carefully at the pupil to see if the CRO is aligned properly with the ASM. So let's have a look at the pupil. The "lollipop" is the slot that was cut out to keep a crack in the ASM from spreading. You can see it in the lower center of the ASM in each picture in this collage. There is also bird poop on the tertiary — it's the splotch in the upper right image, at about 8:00. More on the pupil images tomorrow.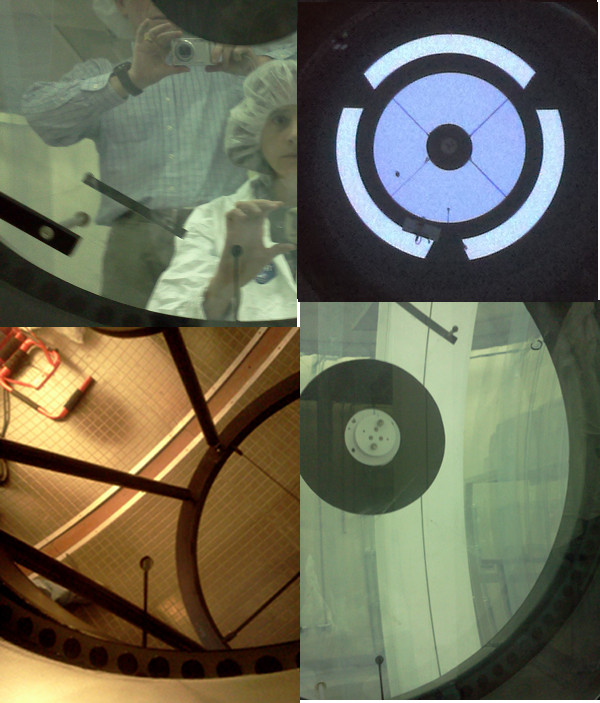 ---
Heard at LCO today:
"We have three telescope operators? Just for Clay?" -Laird
"No. Just for you!" -Povilas
"If you don't know which way is which, we'll just drill two holes!" – Pato
"It's the bird poop." – Laird
"So we use the bird poop fiducial?" – Phil
(a helpful bird, which might actually live in the dome, gave us a nice way to figure out which way is up in our images)
"Alfio has a segmentation fault?" – Jared
"It's not me, it's IDL!" – Alfio
"A pupil only a mother could love." – Laird
"In Italy we say, Every cockroach is loved by its mother." – Alfio
"All the cockroaches are loved by their various mothers." – Kids
---
There was no turkey today, but we tried to keep up some Thanksgiving traditions:
MagAO's official food blogger (Derek) grabbed a shot of our turkey substitute: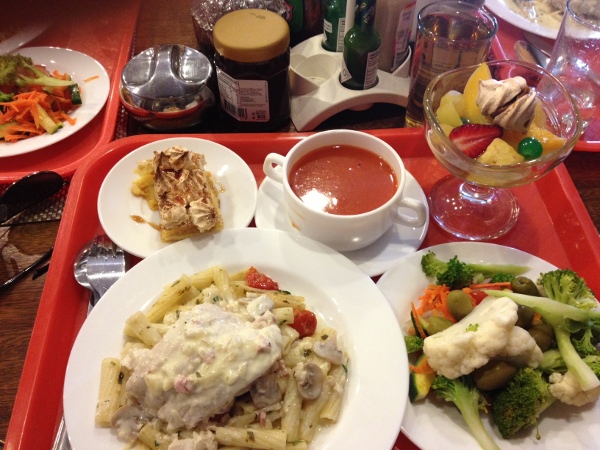 We are all thankful for the 4-course meals, 3 times a day… as well as the plethora of snacks found in every building!