Our crew is getting kind of big. Todays new arrivals were: Phil Hinz, Simone Esposito, and Enrico Pinna.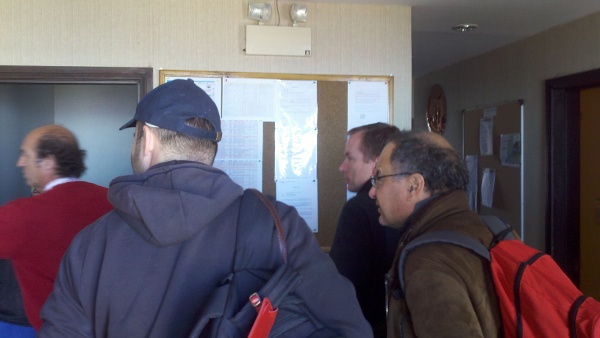 This morning we finished balancing the telescope, and collimated it. We also installed our new wind meter directly under the ASM.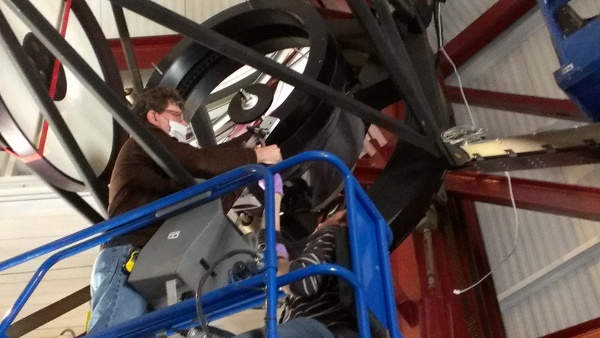 To prepare for moving the NAS, we officially took over the Clay control room.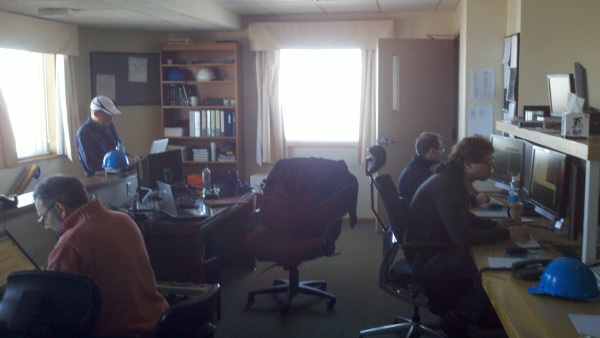 The big task after lunch was to install the NAS. We reviewed the procedure with the whole crew.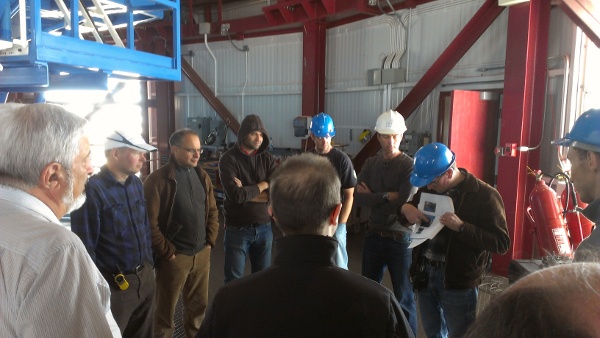 We first had to wait for the Mike guider to finish coming off the telescope.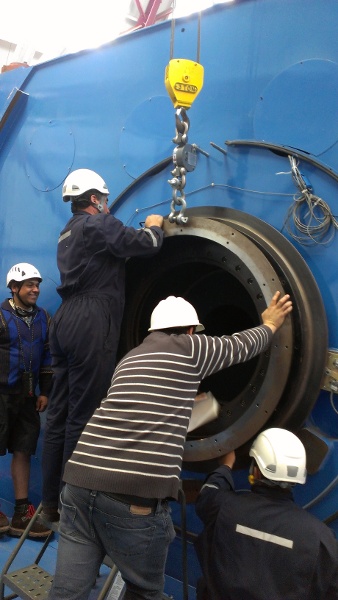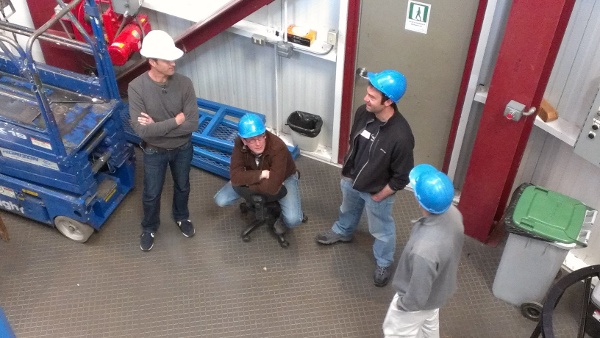 Installing the NAS went smoothly. We've done this once before, so it was a good chance to test the procedure we developed last time. In this video we are raising the NAS from the dome floor up to the Nasmyth platform.
Once we had the NAS installed, we attached the new and improved Anaconda for the first time.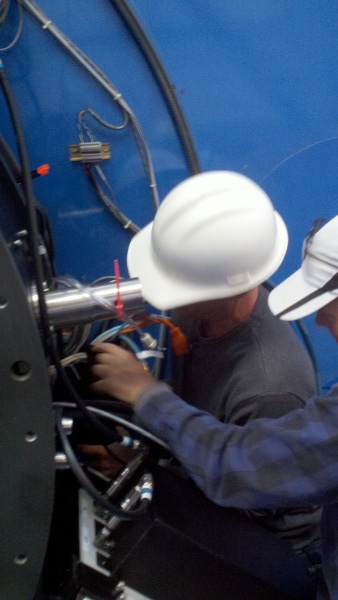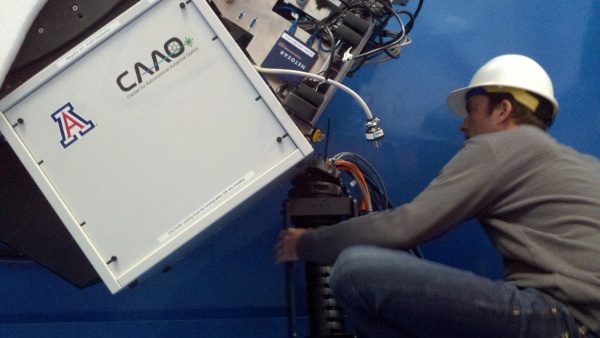 We also did a live test of the "Snake Pit", the box that holds the loop of the Anaconda as it coils under the NAS platform. Our current solution is really more of a sketch.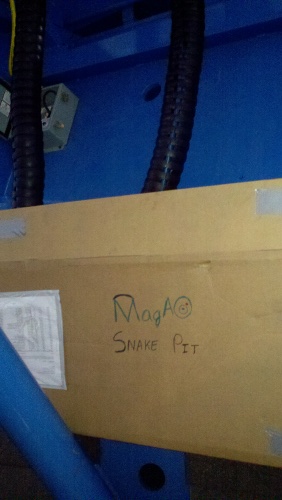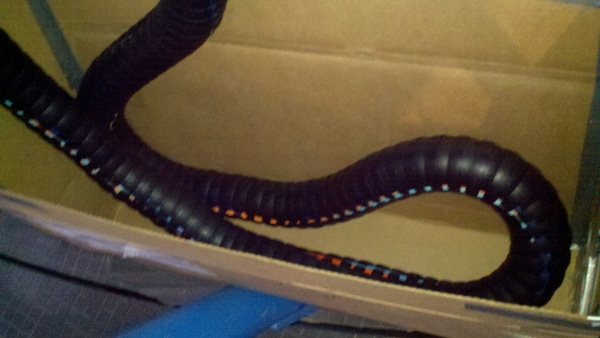 After getting the NAS mounted, we turned it over to Povilas to start testing the guider.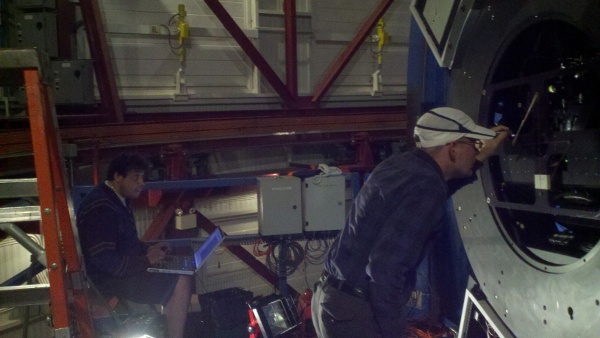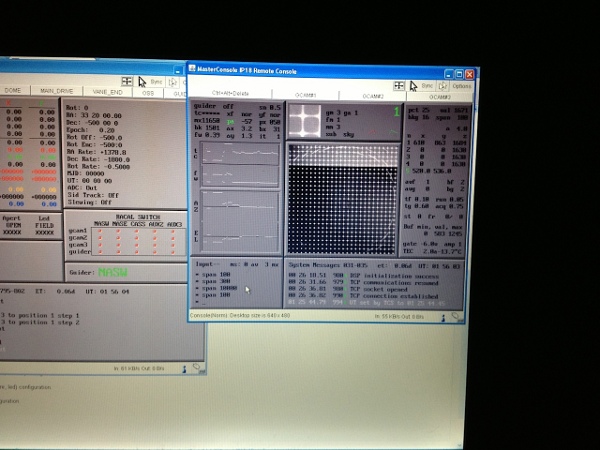 Finally, we opened the dome and pointed at some stars. This was the first time that real starlight bounced off our adaptive secondary mirror – First Light on the ASM! The fantastic result of the tests we did are that we can focus the ASM with the normal travel range of the vane ends (the structure that holds our ASM above the primary).
Here's the scene in the Clay control room during our first nighttime operations: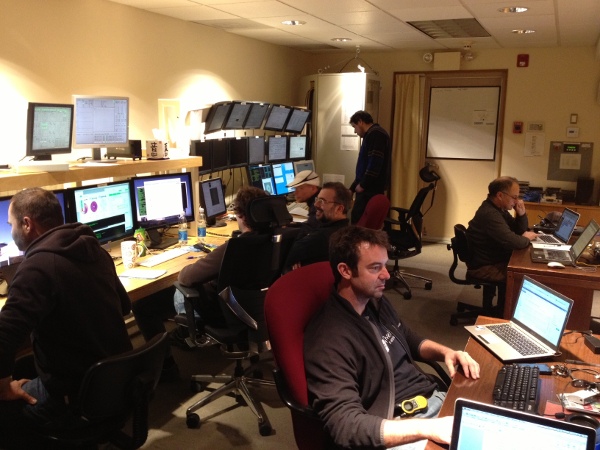 Povilas was able to collimate the telescope, and obtain ~0.65 arcsec images on the guider. A big night!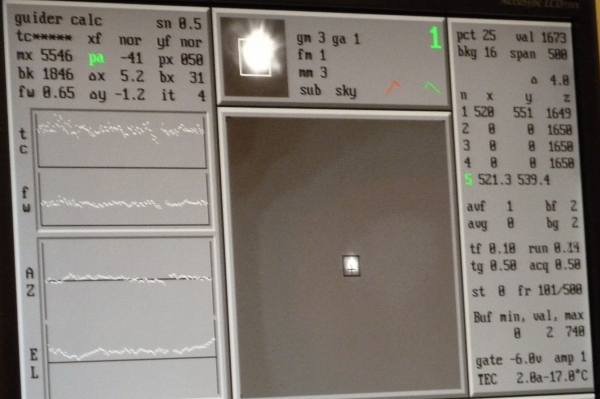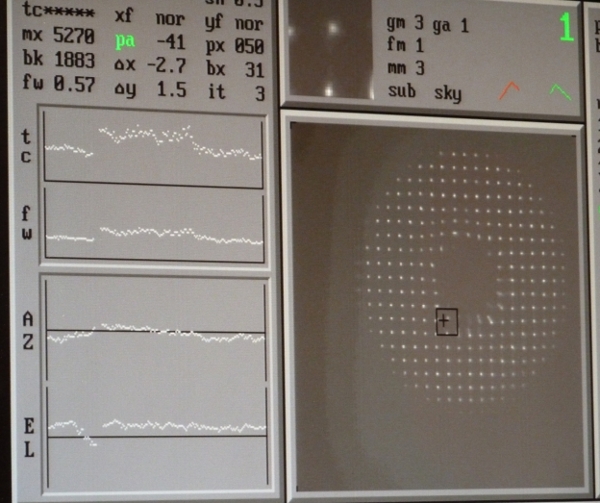 Some random snippets of today's conversations:
Povilas: "It worked. It doesn't matter whether I approve." (note: this has been added to the MagAO support agreement as rule #1).
Tyson: "You're makin' me nervous."
Laird: "Well, you're making me nervous."
Laird: "Just as long as everybody remembers not to stick their whatevers in there."
Alan: "If it clears, it clears."
Derek: "My wide field lens is performing 2% better than the theoretical limit."
Jared: "You're wrong."
Derek took a walk around Clay today:
While mounting the wind monitor, the primary mirror covers were open with the telescope at horizon. This was an opportunity to pose for souvenir photos in front of a 6.5 meter mirror.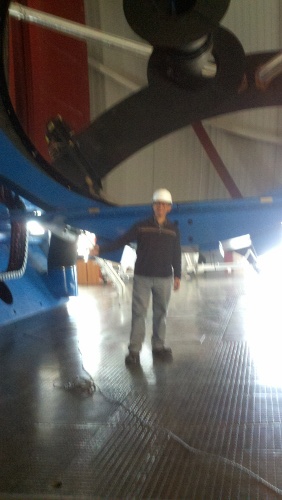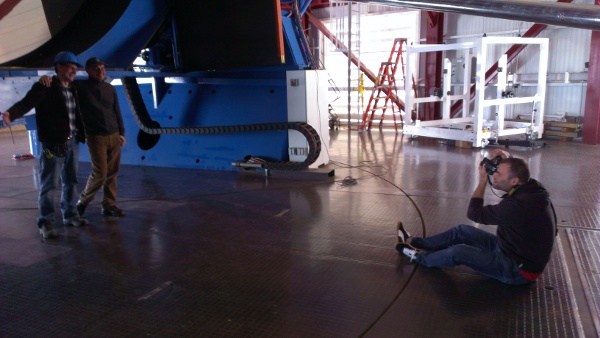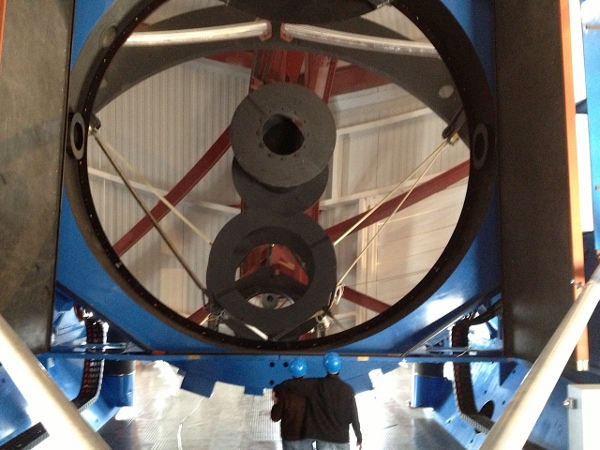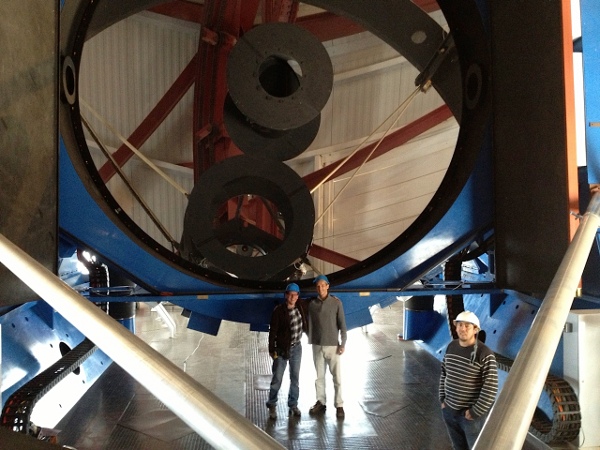 Finally, we note that this is the 100th post to our blog. Thanks for reading!