With cautious optimism, we are approaching the second ever MagAO-X ship date. It's hard to believe that it has been 2.5 years since we last did this! The system has grown in complexity in the interim, gaining a spectrograph named VIS-X (P.I. Sebastiaan Haffert) as well as many new controllable degrees of freedom. (Always need more of those.)
We haven't been sitting on our thumbs for the past two years. Our instrument has been moonlighting as a testbed for the phasing of the Giant Magellan Telescope, among other things. I'll have to update our publications page in my copious free time.
Yesterday was the last day of lab operation of the instrument and the beginning of packing. I got some final tests of the computer system finished, the optics were covered for shipment, the glycol was purged from the cooling system, and we de-cabled the instrument from its electronics rack (which is traveling in its own crate).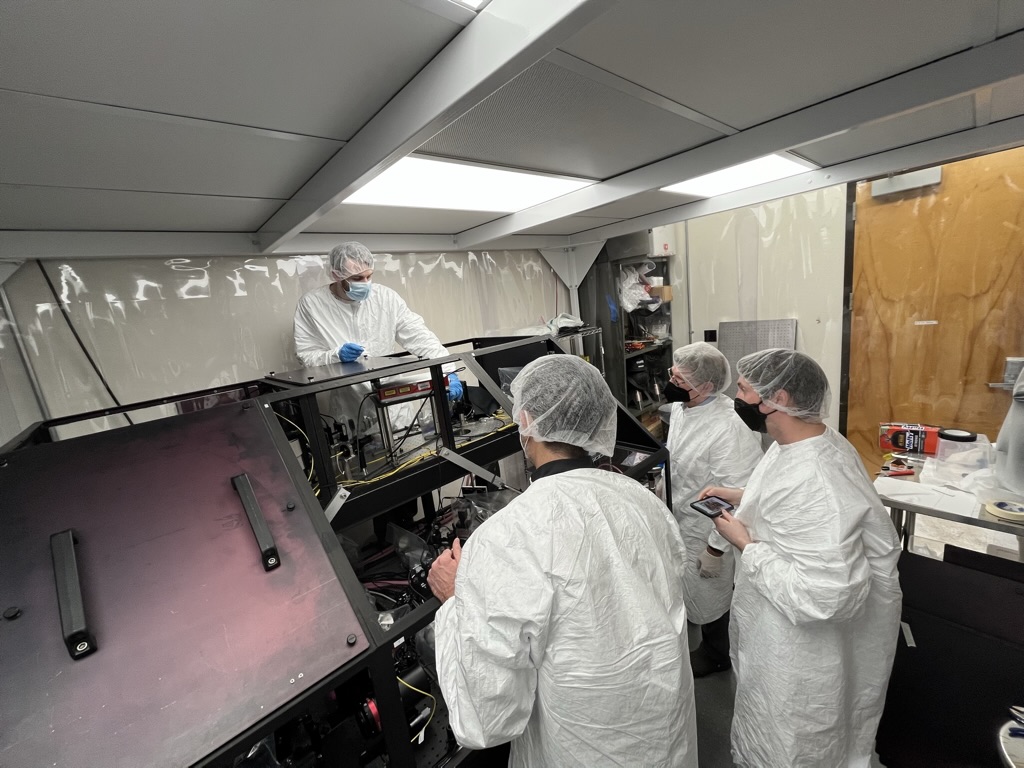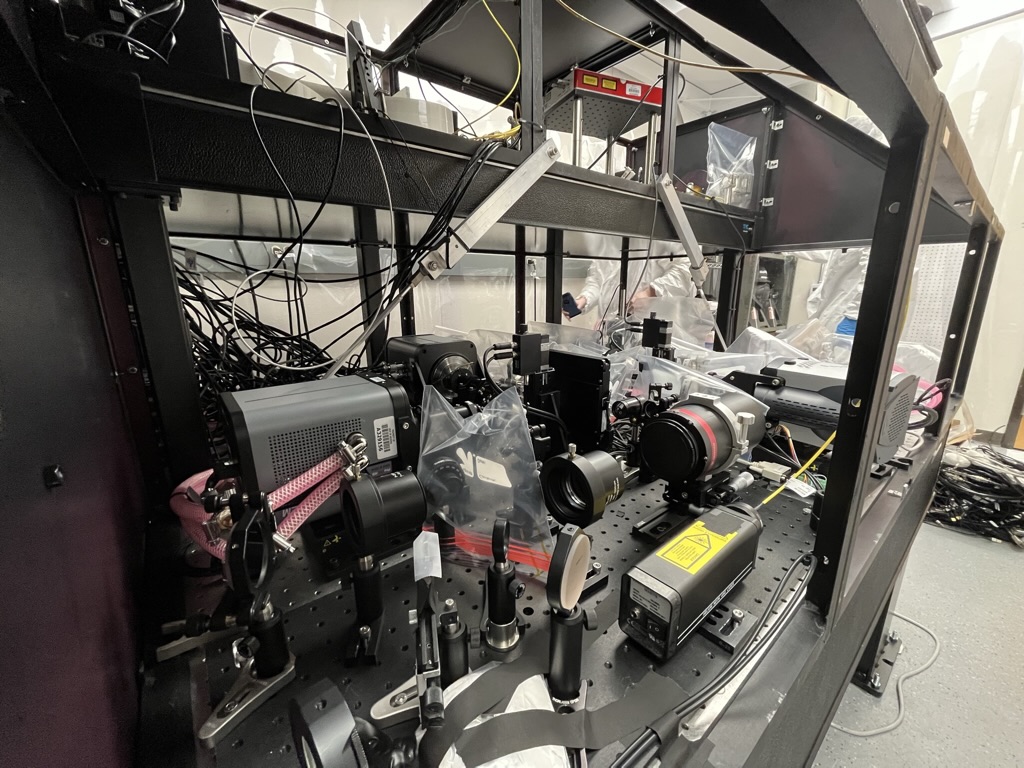 In April of 2019, we were placing the 2040-actuator Boston Micromachines deformable mirror in MagAO-X for the first time, and Jared affectionately referred to the cables as "the octopus". Well, the octopus has been firmly suctioned to the side of the electronics rack since we unpacked post-2019B, and it was time to detach it.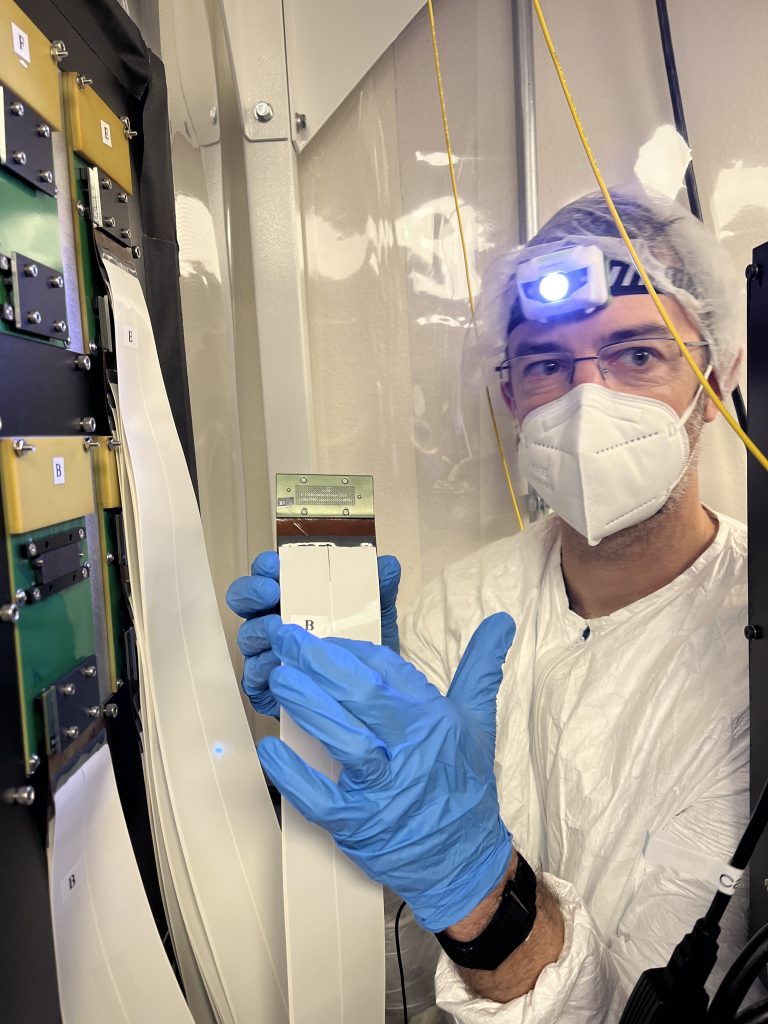 This delicate work involved many layers of protective equipment: masks, currently a requirement for existing in the world; bootie shoe covers, a requirement for entering the lab; hairnets and gowns, a requirement for entering the cleanroom tent; and electrostatic discharge protection, a requirement for handling the delicate MEMS deformable mirror cabling.
Our electronics rack has been growing new cables and hoses and equipment for 2.5 years without its doors and side panels in place. So, when we tried to put those on, we found they didn't fit. Much like me after a period of pandemic isolation, its clothes didn't fit right any more.
Rather than buying it a new outfit, we made some alterations. We sculpted the styrofoam insulation, adding pockets where needed. (Everyone loves clothes with pockets.)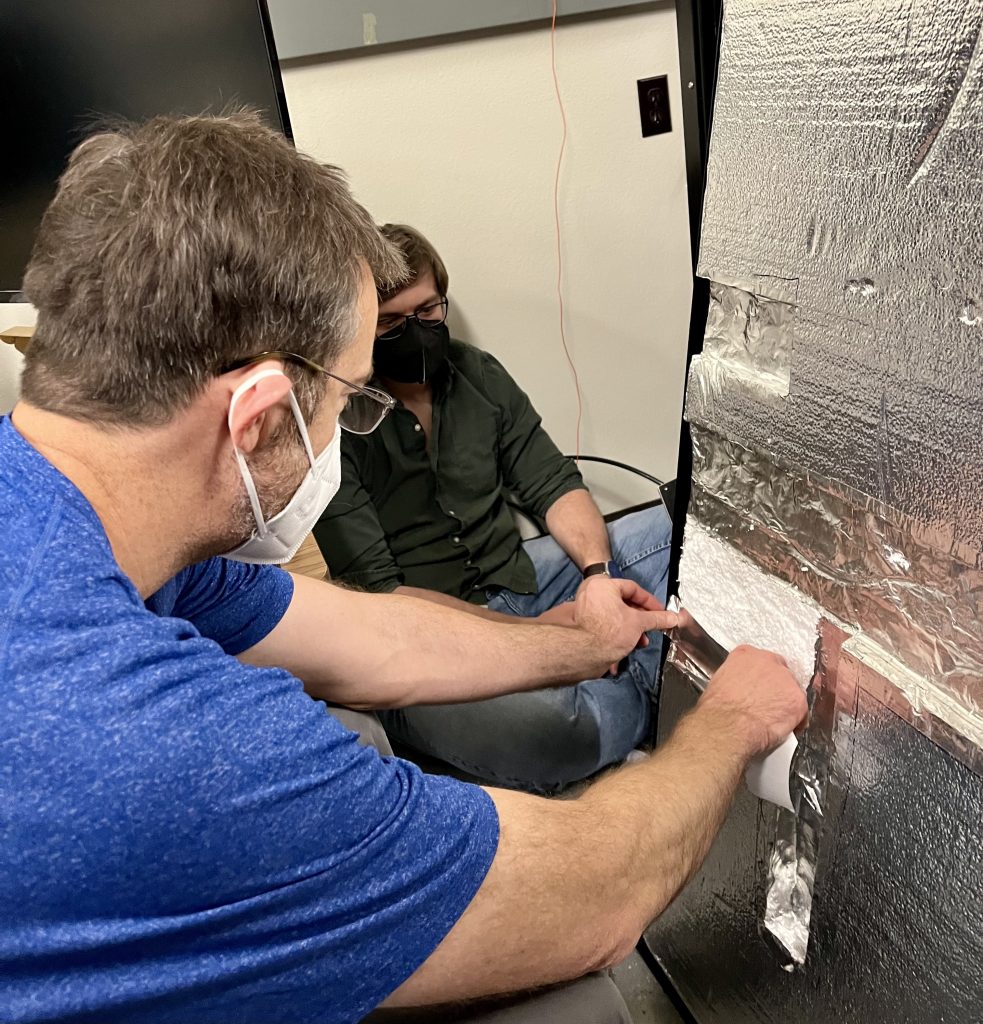 This time, fortunately, the metal tape we used did not taste blood.
By this time next week, we may still need to hedge our predictions for the 2022A run… but we'll know for certain whether MagAO-X itself is going to Chile!
Song of the Day
Your song of the day is "Future Starts Slow" by The Kills.