Today marked MagAO-X's last day in the clean room at the halfway house and its first night in the Magellan Clay dome.
The day started with a lift (now almost mundane) of the optics table off its legs and onto the transport cart. We pushed it out the clean room doors and onto the back of the waiting Isuzu flatbed for its journey of a few hundred feet up to the Clay.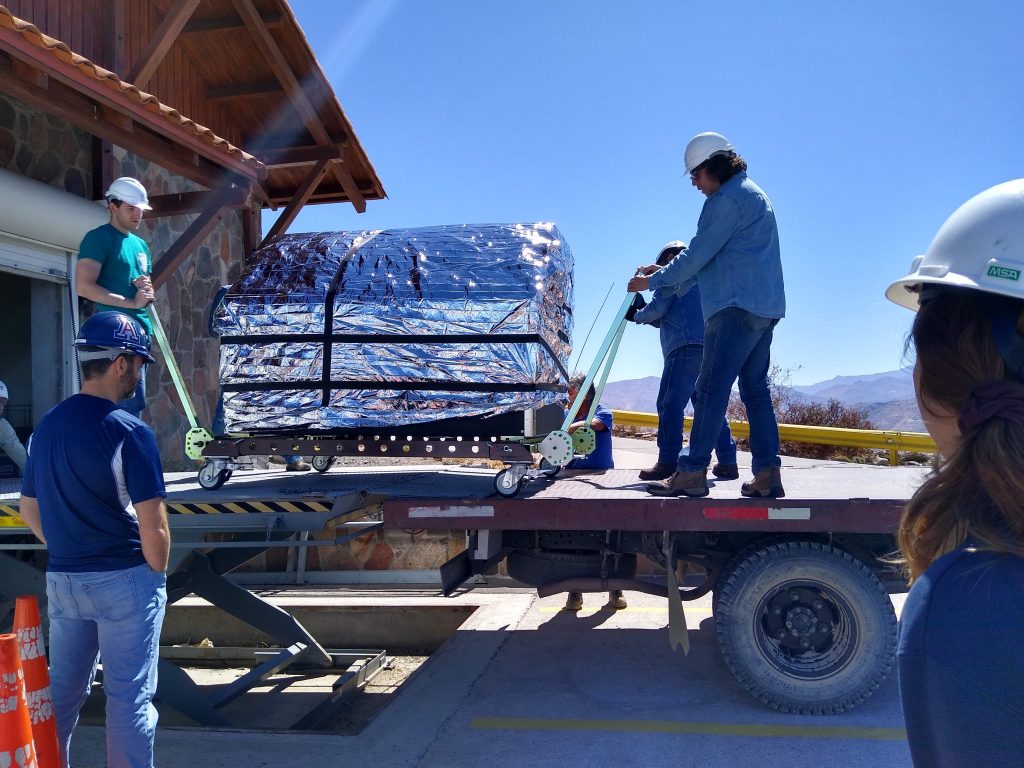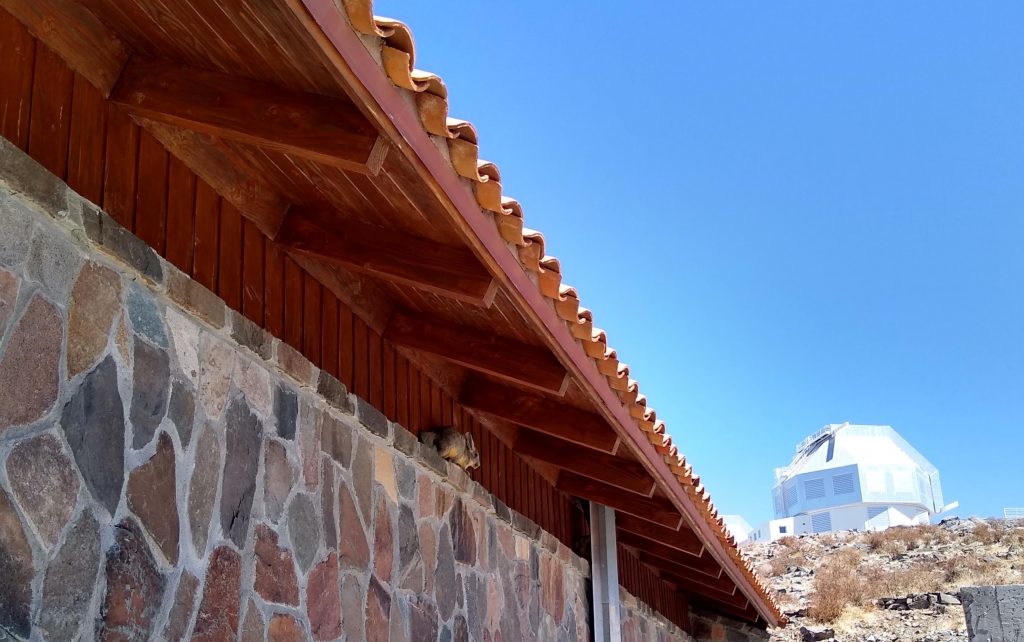 A few minutes later, the instrument was unloaded at the Clay and staged for its eventual afternoon trip up the elevator to the Nasmyth. In the meantime, the legs were put in position and the electronics found itself on the way up the hill shortly thereafter.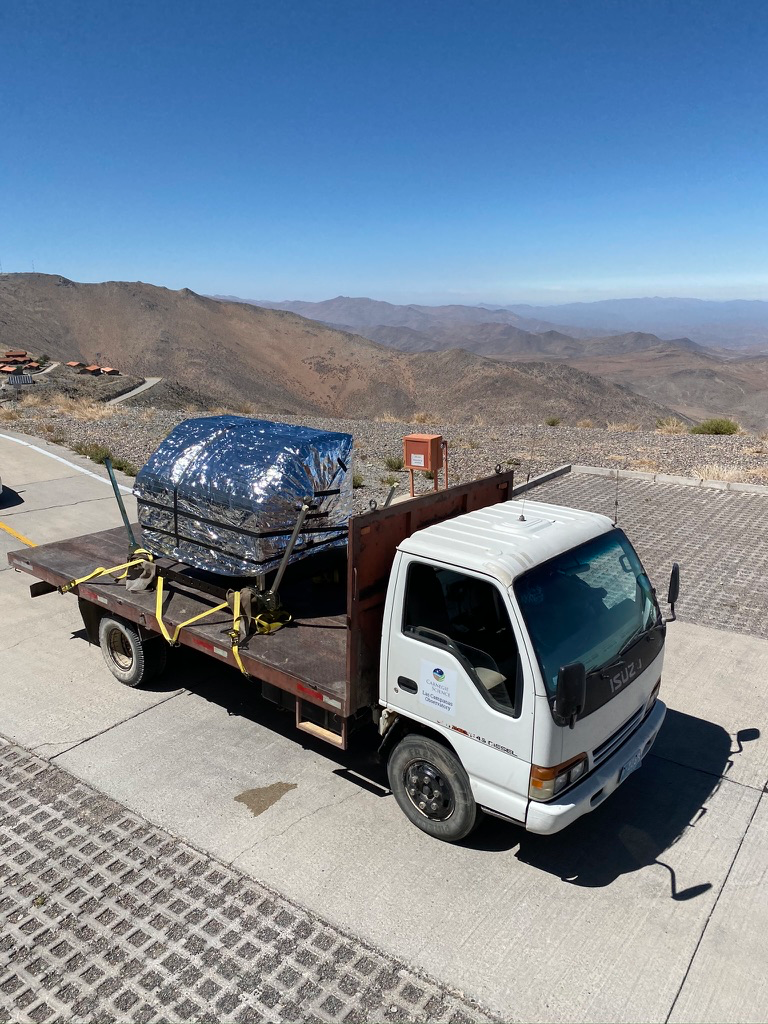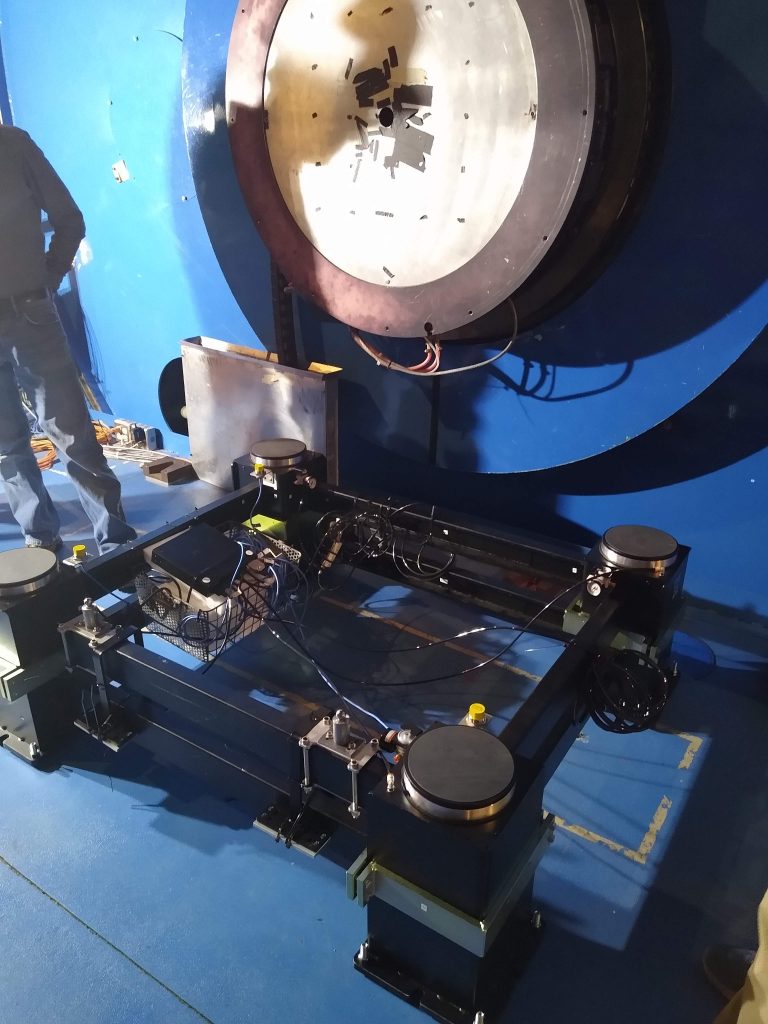 The goats were suspiciously absent today, but Gary materialized in the afternoon to satiate our wildlife-sightseeing needs. After a short break, the instrument table was elevated up into the Clay, craned into the air, and rejoined to its legs.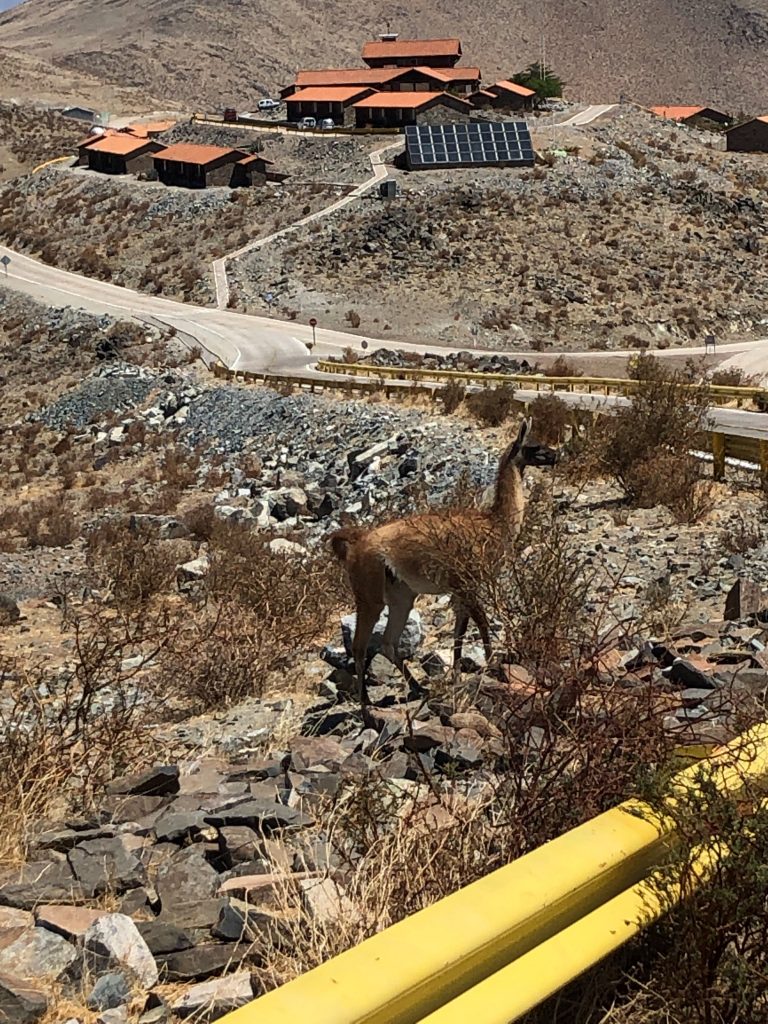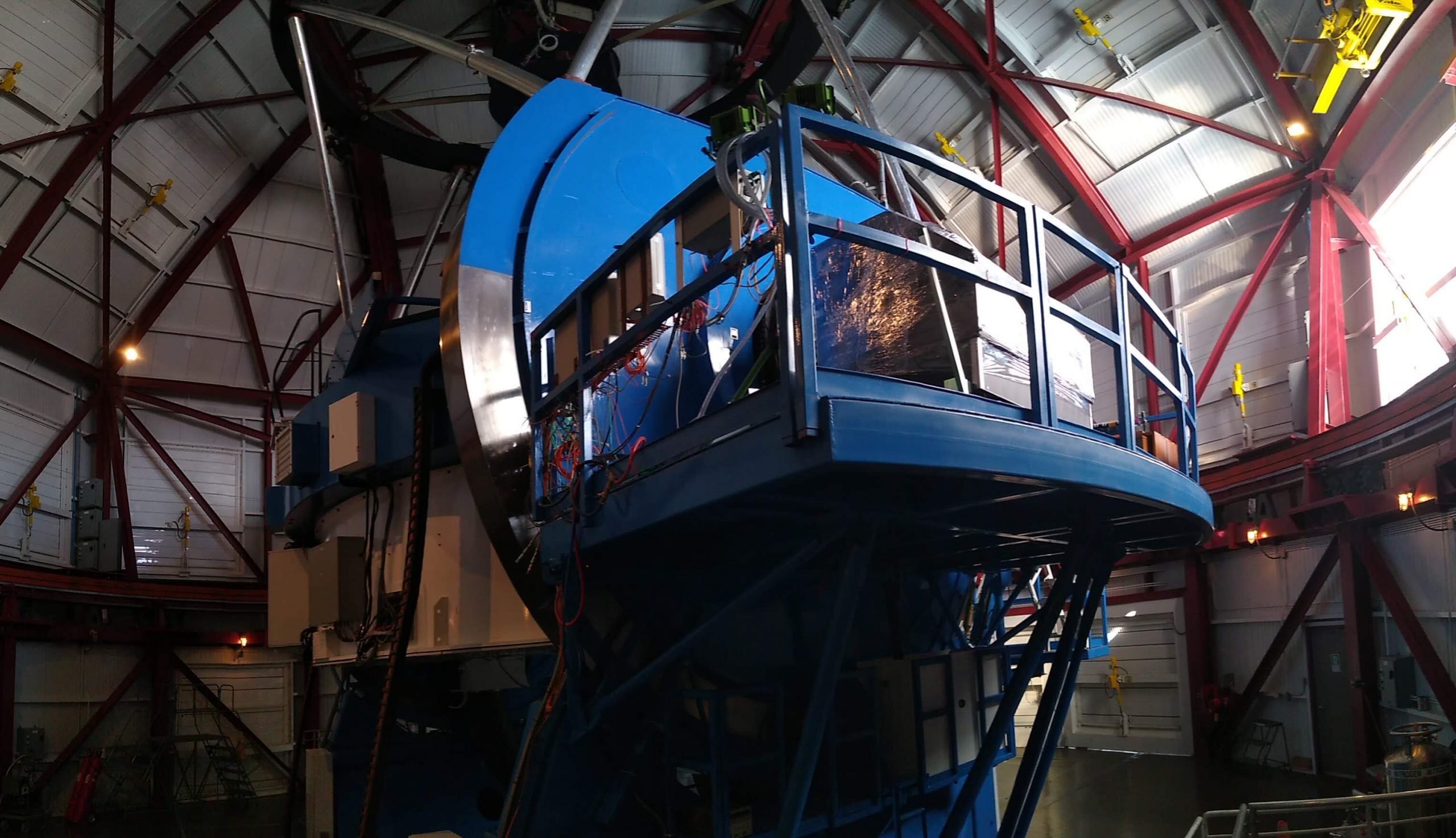 Olivier arrived at LCO just in time for dinner (as well as a cup of coffee [or several?]). After a tour of the facility, a quick spin on the Nasmyth, and a demonstration of cart racing by Laird, the team stopped to watch the sunset, as is tradition.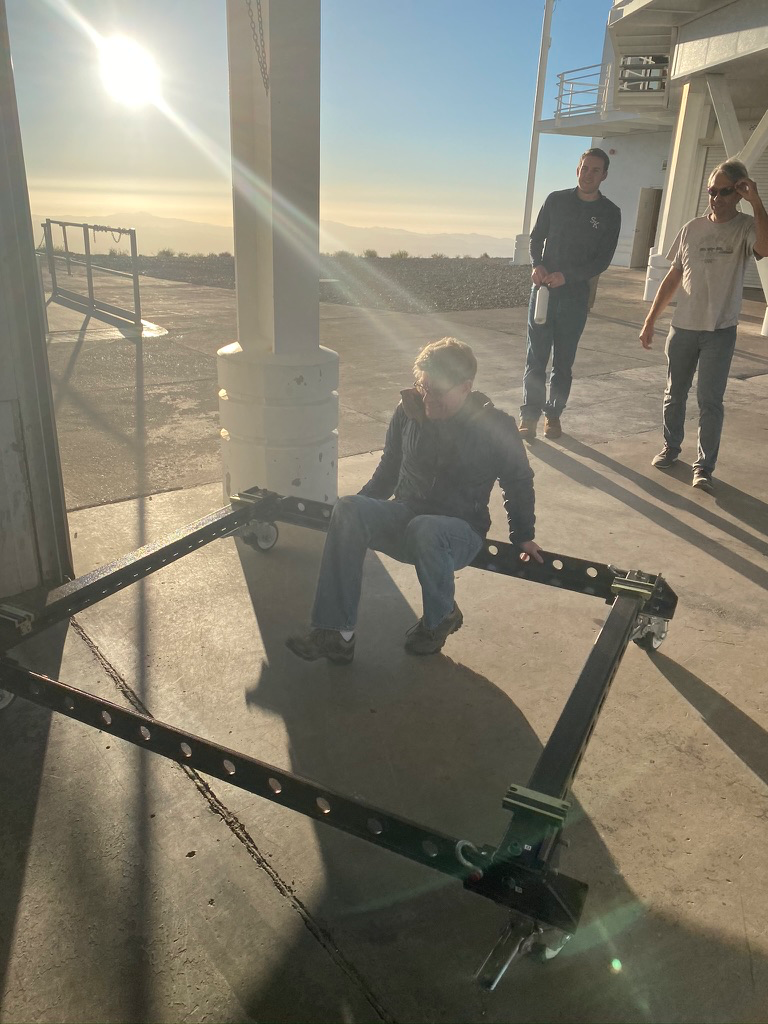 With one day more to first light, the song of the day must of course be "One Day More" from Les Misérables: