While our last blog missive coincided with the "reopening" of Arizona, the global pandemic continues unabated. So, I thought it would be a good time to get into these "video games" I've heard so much about over the years. I quickly found out that one needs a "game controller" for the full experience, and that such game controllers are hard to find nationwide.
Even Amazon was experiencing shortages. They had none in stock themselves, but would let me pay an 80% premium for a sketchy 3rd-party seller to provide… something. I figured that if I was going to give money to a sketchy 3rd party seller, I might as well go whole-hog. I went to AliExpress.
If you're not familiar, AliExpress is where the people who sell the junky crapgadgets on Amazon buy them (before marking them up 120% and selling them to you). It's cheaper to buy directly from China, but parcels travel by regular mail so you must be patient. During a global pandemic, make that very patient.
The PS4-esque controller I chose was perhaps not an attempt to counterfeit Sony's product, but certainly an homage.
Can you spot the differences? That's right, the first one has nothing that could be mistaken for a Sony trademark. (It was also $21.40, shipped, compared to $71.72 at Sony.)
I bought it in April.
Unfortunately, it's still not here.
I have reconstructed its journey from its likely origin within China to New York City based on tracking information.
April 23-25: China (possibly Shenzhen)
Many of the world's gadgets are assembled in Shenzhen, a city of 23 million strategically located near foreign investment in Hong Kong (whose residents have been suffering recently, while the rest of the world is distracted with its own problems). More granular tracking locations are unavailable for the parcel's journey within China, so I'm just guessing here.
According to the travel guide, April in Shenzhen is a bit rainy with highs around 79ºF. TripAdvisor recommends DanGui Xuan XinDou Dian for dim sum. Since most of Shenzhen's 23 million residents arrived with the growth of the special economic zone, there are few authentic historical attractions, but you can visit a history theme park at Splendid China Park on your way to the "transit country or district" named on the tracking event log: Singapore.
April 26-June 15: Singapore
It is as Jack Sparrow says: I have never been to Singapore. My game controller has, though—for almost two months.
One of my friends from my college theater days is Singaporean, and he has returned to host a pop culture podcast for Singapore's Straits Times media empire after graduation.
I'm told if you're ever in Singapore you must absolutely visit a hawker center. Singapore has the only world's only Michelin Starred street food vendors: are Hong Kong Soya Sauce Chicken Rice and Noodle and Hill Street Tai Hwa Pork Noodle.
Based on my friend's social media presence (and the 100% accurate Singapore documentary Crazy Rich Asians), it seems like a grand old time. No wonder my parcel spent a month and change hanging out.
June 15-July 2: The mysterious void
The tracking log is unambiguous:
2020-06-15 02:30:00 [GMT+8] - Depart from transit country or district 
2020-06-15 02:30:42 [GMT+8] - Despatched to OverSeas Postal Admin (From SG/SIN to US/JFK)
2020-07-02 05:08:00 [GMT+8] - Arrive at sorting center in destination country
Provided that the cargo airline did not perform aerial refueling maneuvers, I can only assume it stopped for a side trip. You know, if the 2020 SPIE had not succumbed to COVID-19, I would have been bopping around Japan at that exact time.
Perhaps it went to ride the Hakone cablecar and get a black hot spring egg? Each one you eat adds seven years to your life (or two weeks to your package ETA).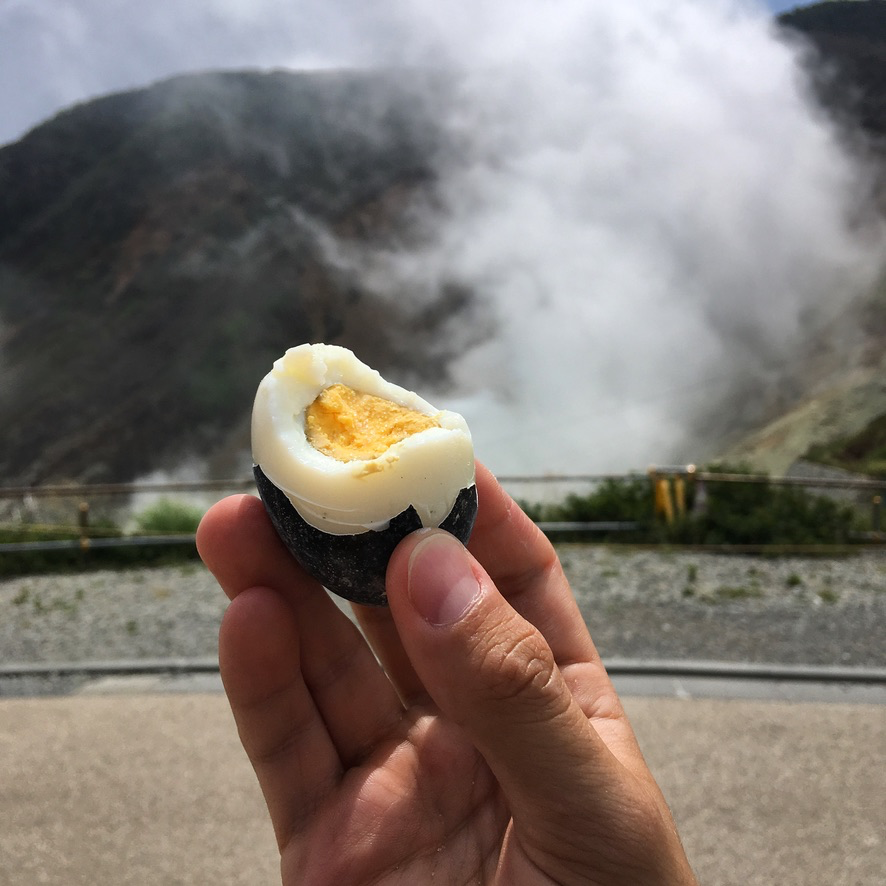 The Hakone gift shop sells souvenirs with a cat character named "Kurotamanyanko", an untranslatable portmanteau that means something like "black eggmeow". (Because if it's a souvenir in Japan, it must be available in "cat"… and they sell hot spring eggs…)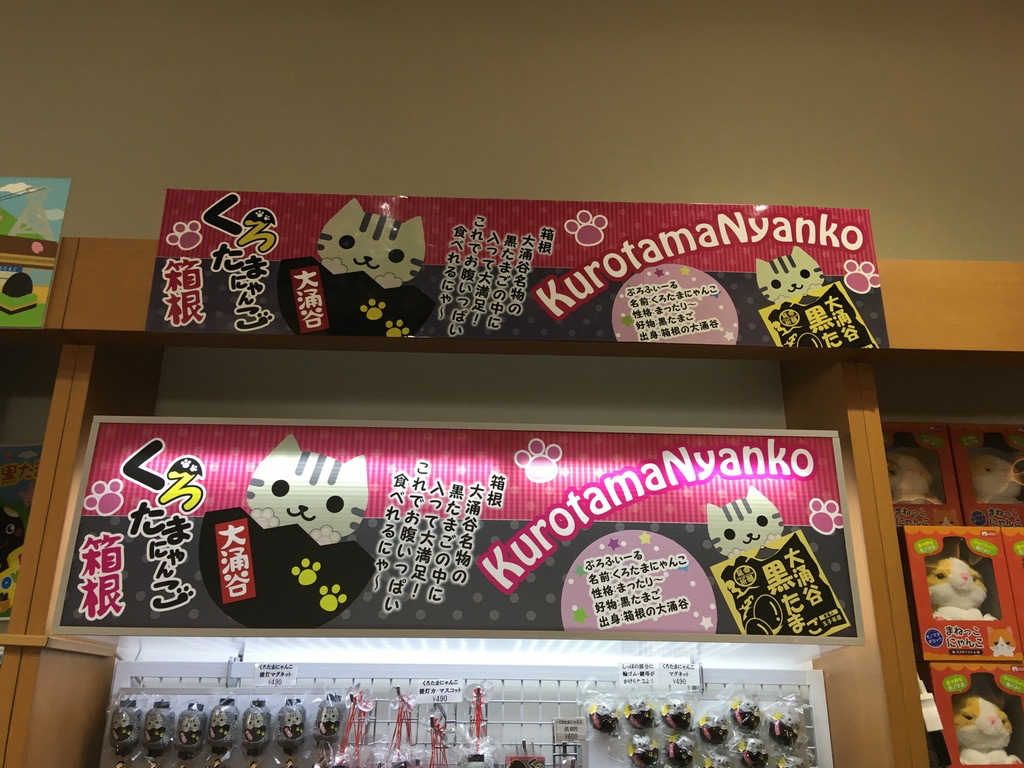 I'm just speculating, of course. But that's where I would have gone if I had two weeks to spare in the Eastern hemisphere.
July 2-present: New York, New York
New York is presently less COVID-y than our bit of the country, so I can see why my parcel chose to make landfall there. It got stuck for a while, but it's probably dawdling in customs, or else misplaced by USPS, who the AliExpress tracking page calls the "Last Mile Carrier". (More like last 2,500 mile carrier!)
Back when we could go to places, a place that I enjoyed going to was the Uniqlo in New York City. (Really, any of them, though Uniqlo SoHo really feels like it's in a bustling metropolis.)
In lieu of a side trip to Uniqlo while visiting friends in NYC, this is the best I could do for this summer. I just couldn't resist the free shipping. (Jhen knows what I mean.)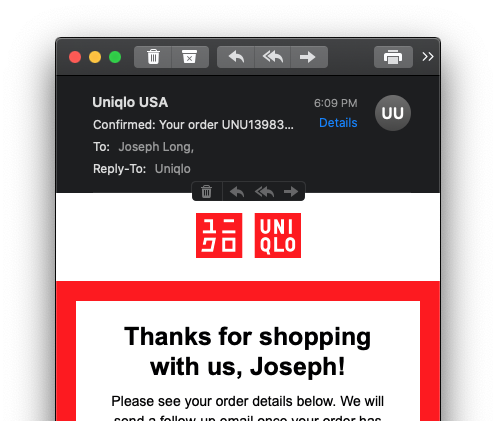 The downside is that this means yet more agonizing waiting, refreshing package tracking pages. Maybe it'll get here first?
Should this game controller arrive, I will be sure to update you, dear reader, on its (anticipated) supreme crappiness.
The song of the day is "Finally Moving" by Pretty Lights off Taking Up Your Precious Time.